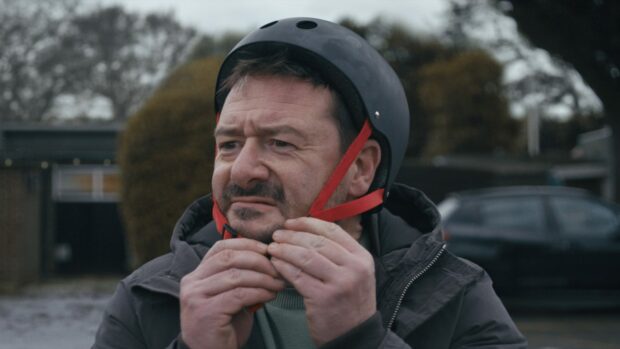 The battle for the best Christmas advert is well under way, with the big retail giants and supermarkets pulling out all the stops as usual.
I dread to think what Asda must have shelled out to use original footage of the nation's favourite festive film, Elf – when I say "nation's favourite", I don't include mean old me. I really loathe it.
Anyway, Buddy, played by Will Ferrell, appears as their new recruit and goes about sprinkling bags of Hollywood magic as he transforms the store into a winter wonderland. It's gone down a storm with shoppers, but it's put me off going there.
Not to be outdone, John Lewis has an absolute tearjerker with a guy painstakingly learning how to skateboard in an effort to make his new foster daughter feel welcome when she arrives on Christmas Day. There hasn't been a dry eye in our house when it's on.
My favourite though is from Argos. It features a nervous couple as they fearfully await the crowds of people the wife has accidentally invited for dinner. As the hordes stampede towards their house, he idly wonders if they're going to need a bigger bowl. It's hilarious and makes me think of my poor sister-in-law, who has somehow ended up having to cook a festive feast this year for about 30 people. Actually, I think she's most worried about what my contribution will taste like.
Christmas is just around the corner, but I'm sure many Scots are dreading it, because this cost of living crisis a real worry for them.
One charity has been expressing concern over the impact of Black Friday and the festive period on those struggling financially. Stepchange fear the hype around the big online sale day next week may tempt people to buy stuff they can't afford.
Sharon Bell from the charity says: "It should be a lovely time and it is horrible to think that people are so low that they are worried about debt on Christmas Day."
Like lemmings going over a cliff edge, we are all drawn into this orgy of consumerism that November and December has now become. Parents especially feel under huge pressure to give their children everything their hearts desire.
Thankfully, money-saving expert Martin Lewis has intervened with a much-needed dollop of common sense. He's urging everyone to "go cold turkey" on buying unnecessary presents this year. He says we should stop getting prezzies for "the ever growing list of teachers, friends and extended family" we buy for.
He sensibly advises that the best gift is releasing loved ones from the obligation of buying for you. It's such great advice. How often do we end up racking our brains for ideas of stuff to get for people, splashing cash just for the sake of it? It's usually unnecessary luxuries or things they didn't even want in the first place. I know we all want to show appreciation for teachers at our schools or the local lollipop lady, but I'm sure they'd be just as happy with a heartfelt "thank you" or a hand-made card.
The only thing that should really matter is being around your nearest and dearest.
And a stark reminder of that was brought home to me this week. The mum of a young woman with a terminal brain tumour has been tweeting about the terrible ordeal they are going through.
Nicola Nuttall's eldest daughter Laura was diagnosed with the cancer four years ago. She's defied the odds to finish university and complete much of her bucket list. But Nicola fears this festive season will be Laura's last, so they brought forward Christmas to this week and celebrated.
She posted a wonderful picture with the whole family surrounding Laura, relishing their bittersweet day. The words underneath were "Yesterday wasn't about cancer or life expectancy, it was about crackers and turkey and silly games. It was about love and gratitude and most of all it was about family."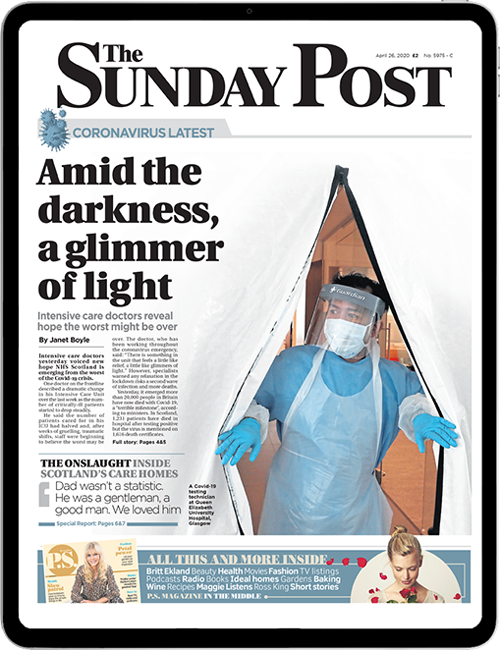 Enjoy the convenience of having The Sunday Post delivered as a digital ePaper straight to your smartphone, tablet or computer.
Subscribe for only £5.49 a month and enjoy all the benefits of the printed paper as a digital replica.
Subscribe