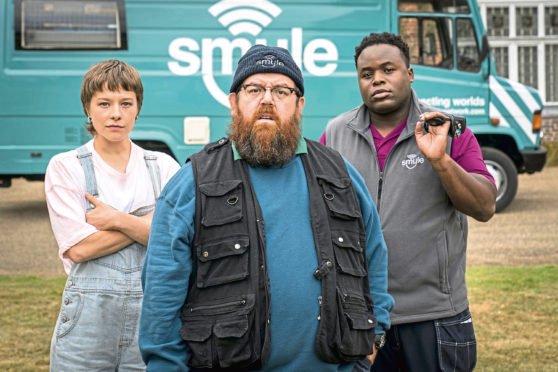 Since the success of cult Channel 4 sitcom classic Spaced, Nick Frost and Simon Pegg have had, it's fair to say, some success. They've starred in comedy hits like Shaun Of The Dead, Hot Fuzz and Paul, as well as forging their own independent careers.
Nick has fronted comedies such as Cuban Fury while Simon is a mainstay of the Mission: Impossible franchise as Tom Cruise's sidekick.
The pair return to the small screen for the first time since Spaced with their new Amazon Prime series, Truth Seekers. It's a comedy horror – imagine Stranger Things redone as a British sitcom.
Truth Seekers is based on the pair's spooky experiences… though they're not sure how paranormal they really were.
"I'm quite sceptical about all of that kind of stuff," said Simon.
"There was one time when Nick and I were sharing a bedroom in Kentish Town and there was a bell, it was a wind chime that was hanging from my window, and it started ringing. It rang for some reason, I think I pulled the curtain or something, but it didn't stop, it kept going.
"Nick and I were laughing at the fact it hadn't stopped and then it became slightly worrying that it hadn't stopped. Then we were terrified for a moment but then, you know, it's just physics."
The pair would often go ghost hunting when they were younger – which led to something going bump in the night. Mainly, it was Nick's head.
"Simon and I used to be ghost-hunters, I would say children, but we were like thirty," he said. "And it wasn't ghost-hunting, it was just getting in his car and driving to High Bean in Essex where there's an old Saxon Church and just frightening one another, walking around the cemetery at night on our own.
"I'd always get quite injured, I suffered two really bad injuries, including knocking myself out and Simon left me as he thought I was mucking about."
Truth Seekers was written by a team of four, and having that many voices in the room was challenging, according to Simon.
"When you're writing something this large and this fast you take whatever combinations you can get and then eventually, hopefully, you will have a say over what goes on," said Simon.
"For me, writing it was extremely challenging. It was great to be writing with Nick, James and Nat because they're all fine writers but sometimes it's easier with just two."
Truth Seekers, Amazon Prime Video, from Friday.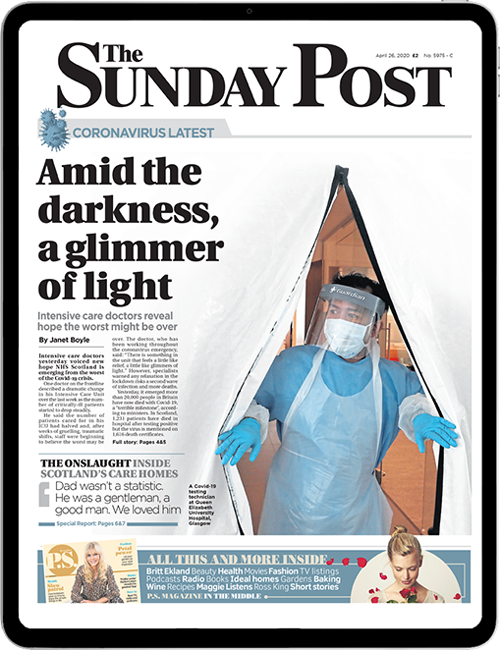 Enjoy the convenience of having The Sunday Post delivered as a digital ePaper straight to your smartphone, tablet or computer.
Subscribe for only £5.49 a month and enjoy all the benefits of the printed paper as a digital replica.
Subscribe