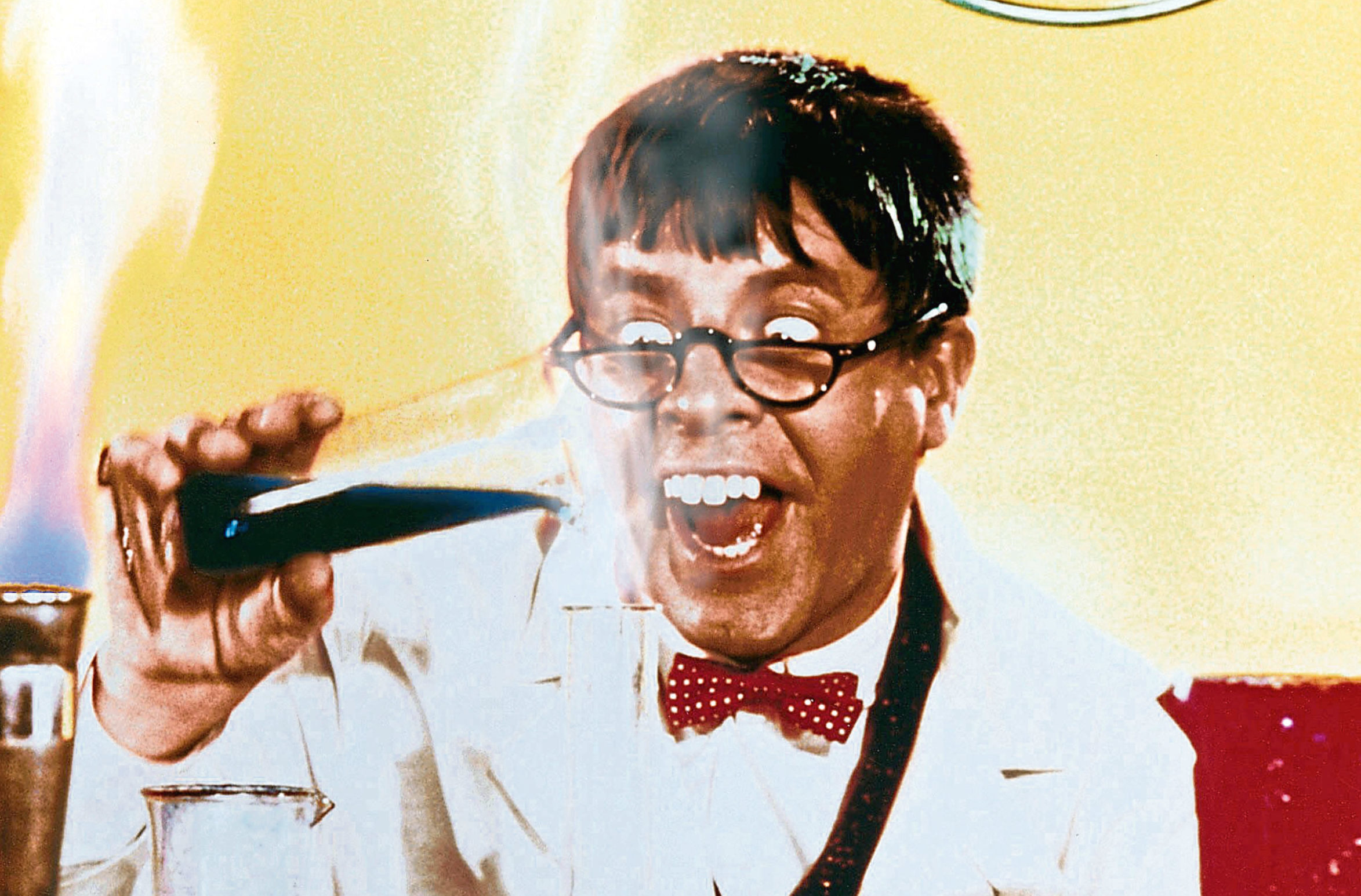 THE entertainment world is full of big names, but the real elite are showbiz royalty – and Jerry Lewis more than earned his nickname The King Of Comedy.
Born Joseph Levitch in March 1926, he would become one of the all-time highest earners in Tinseltown.
He worked equally well as part of a double act, though much of his success was solo, and he excelled in serious drama as well as comedy.
Jerry Lewis also worked hard for six decades to raise funds for muscular dystrophy research, and a glitzy auction of many items this weekend will demonstrate just how popular he remains.
His early glory days were as one half of Martin and Lewis, alongside his lifelong buddy Dean Martin – the singer, who would become loved for his own daftness, playing the straight man to Jerry's eccentricities.
Unlike anyone else in their day, they would ad-lib at least part of their shows, first becoming stars on NBC's Red Network with The Martin And Lewis Show, then appearing on Toast Of The Town with CBS.
It would later be renamed The Ed Sullivan Show, and the mass audience who watched them loved what they did.
Nobody in America had ever seen comedians break character, become themselves and make up jokes on the spot, and it was revolutionary and popular.
By the dawn of the 1950s, only Frank Sinatra could equal the size of crowd they attracted, and Lewis and Martin embarked on a highly successful movie career.
Scared Stiff, a 1953 effort, along with The Caddy from that same year, were just two of the best – they made 16 such films, all produced by Hal B Wallis, and all hits.
Even DC Comics would publish a comic strip, The Adventures of Dean Martin and Jerry Lewis, and they did a cameo in Bob Hope's Road To Bali.
Alas, all good things come to an end – in this case, it was the fact Jerry Lewis was becoming a much bigger hit with the public than Dean Martin.
One magazine even cropped Martin out of a photo, leaving just Lewis, and it was Lewis who got all the best scenes in their movies.
Inevitably, though they would thankfully remain firm friends, it was decided both men would go their own way and try solo careers, something that worked out well for both.
Not that Lewis found it easy.
"I was unable to put one foot in front of the other with any confidence," he admitted. "I was completely unnerved to be alone."
Then, one star's bad luck proved great luck for Lewis.
Judy Garland had a sore throat and couldn't do a gig in Vegas, and her manager asked Lewis to step in at the last minute.
Having not sung solo on stage for 25 years, he got up, told jokes, did a few songs, and the place erupted in joy – all with Garland suffering offstage, and wondering if she would have done as well.
Jerry Lewis, it seemed, without even rehearsing or having a script, was a natural solo superstar.
By the start of the 1960s, he could do no wrong. His madcap characters, often terrified of women but daft about them, always clumsy and naïve, inspired everyone from Robin Williams to Woody Allen.
The Ladies Man, from 1961, saw Lewis as Herbert E Heebert, a young man who has gone off romance after losing his girlfriends, and takes a job at a women-only boarding house.
Most of the females treat him like a servant, except one, who helps him beat his fear of women. The set for it was the most expensive ever used at that time for a comedy.
It was a four-storey mansion, almost like a doll's house, and they used special cranes to film across the various floors.
Needless to say, it was yet another success for Lewis.
Two years later, however, came one of his very biggest hits, and his character in The Nutty Professor has probably been the inspiration for even more comics – Eddie Murphy would even try a remake decades later.
This time, Lewis played a buck-toothed, bespectacled nerd, a university professor who is probably highly intelligent but doesn't often show it.
Clumsy, socially awkward, a danger to himself and everyone else, Professor Julius Kelp decided to beef himself up at the local gym, but fails miserably.
Instead, he comes up with a serum that turns him into the handsome, suave, girl-friendly man he always wanted to be.
Or, at least, that's the theory…
We've even had an animated version since, and Lewis was credited as producer on the Eddie Murphy version. Next time you get a chance to see it again, you'll see the original is still the best.
He was director, producer, writer and star of the 1965 hit The Family Jewels – if that sounds busy, bear in mind he played not just one but seven roles.
It's the oddball tale of a 10-year-old girl who inherits her late father's $30 million fortune and has to choose a new father from one of her six uncles.
All played by you-know-who, of course.
As her uncles, Lewis plays a ferryboat captain, a circus clown, a pro photographer, a pilot, a gangster and a detective.
But he also plays her chauffeur, Willard Woodward, and in time it dawns on the girl that he is actually the ideal guy to select as her new dad.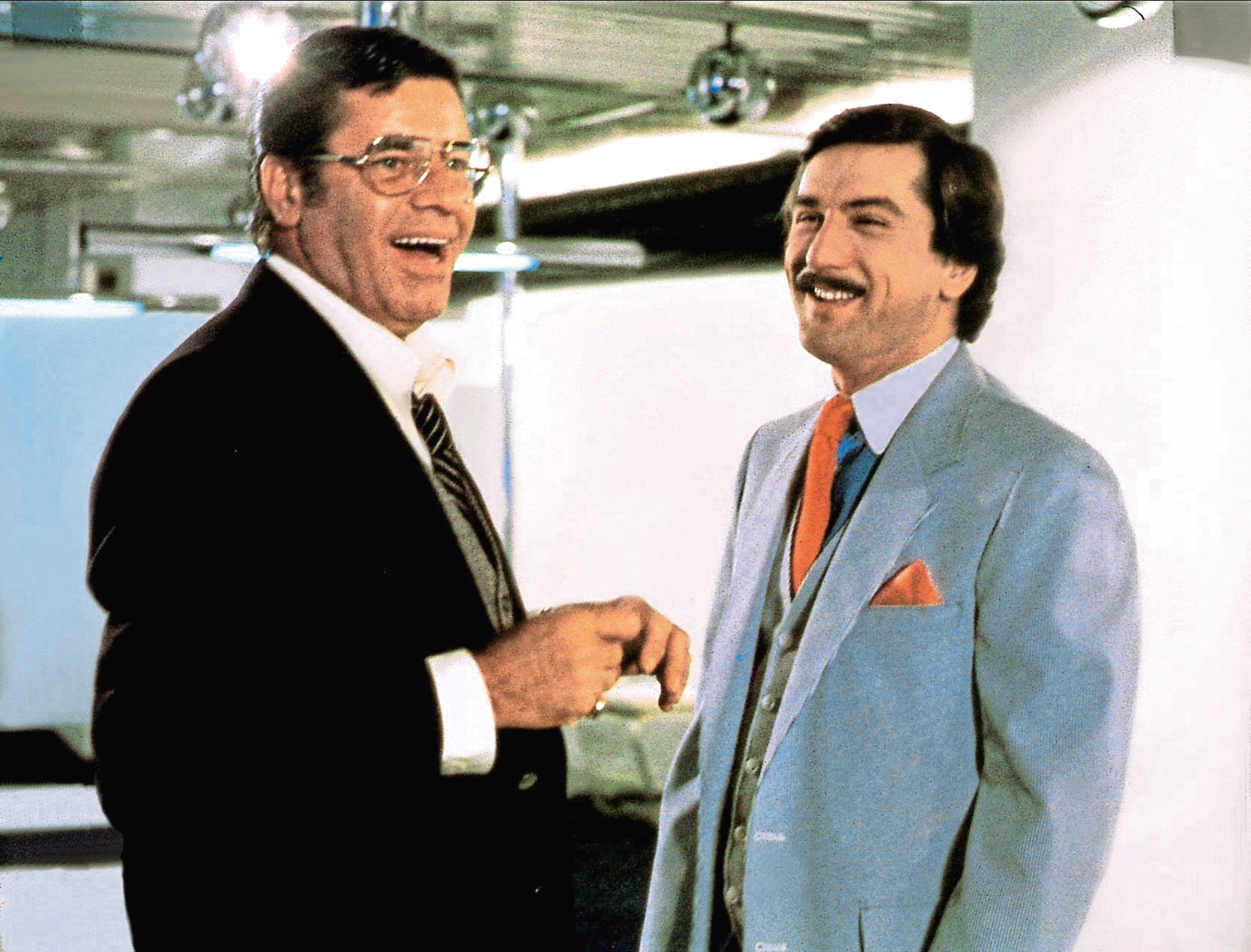 Typically goofy and bizarre, it gave him yet another big hit – as for Donna Butterworth, who played Donna Peyton, the little girl, she only appeared in one other movie, Elvis's Paradise, Hawaiian Style.
Quite a strange, short career.
Jerry Lewis's career was anything but short, but there is no doubt about one of his strangest, and best, movies, and it was one with precious little comedy involved.
He played Jerry Langford, a late-night TV host who is pestered by a couple of obsessed fans, played by Robert De Niro and Sandra Bernhard.
It was astonishing, even for many long-time fans, to see Lewis in such a new kind of role, and it was easy to imagine he was playing a version of himself.
The pair eventually kidnap him and tie him up, determined to force him to make De Niro's character, Rupert Pupkin, a star in his own right.
Typically for the perfectionist, De Niro, he went to great lengths to understand what obsessive, autograph-hunting fans were like, by stalking some of his own fans!
Going this extra mile for detail helped De Niro deliver another fantastic performance, but both he and Lewis were to be let down by the public reaction.
The critics loved it, but felt that perhaps ordinary fans just didn't want to see a movie that touched such a raw nerve. Are we all sad autograph-hunting obsessives?
Regardless of its poor results at the box office, it demonstrated what a fine actor Jerry Lewis could be, without having to resort to daft outfits and pull funny faces.
Yes, he could do some serious work, but at his best Jerry Lewis really was The King Of Comedy.
The Jerry Lewis auction takes place on June 22 and 23 at Planet Hollywood Resort & Casino, Las Vegas.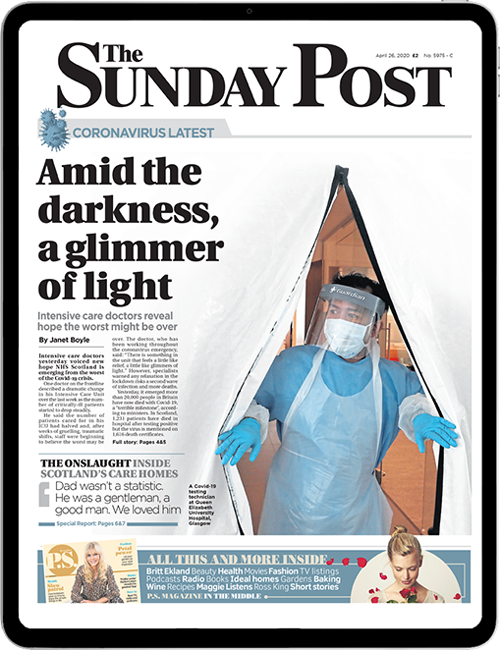 Enjoy the convenience of having The Sunday Post delivered as a digital ePaper straight to your smartphone, tablet or computer.
Subscribe for only £5.49 a month and enjoy all the benefits of the printed paper as a digital replica.
Subscribe