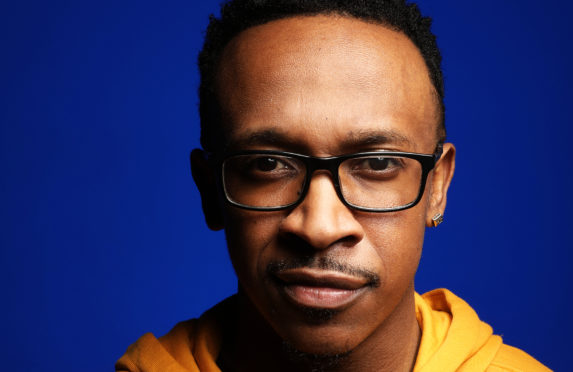 As a young boy, I used to love following my mum Angie Le Mar to her comedy shows. The bright lights over the green room mirrors used to fascinate me.
While my mum was on stage, a who's who of Black British comedy greats would be tasked with babysitting me; the late Felix Dexter, Curtis Walker, Leo Chester Muhammad, Miles Crawford, Jefferson & Whitfield, the list goes on. The significance of what I was witnessing at the time was lost on me. It was no more special than following your parent to work at their office. It wouldn't be until I was much older that I'd realise I grew up surrounded by the pioneers of the Black British comedy circuit.
Many of the comics of that era were children of the Windrush generation, including my mother. Much has been said about the Windrush children and the hardships they endured and still endure to this day. Less has been said about their impact and influence on modern day pop culture, from literature, to art, to film, and of course comedy.
Because banks at the time refused to give loans to Black citizens, a system called 'Paadna' was created. The idea behind the Paadna is simple. A group of people, the 'partners', agree to pay a regular sum to a trusted person on a weekly basis, and each week, one member of the group receives the total amount contributed by all partners, thereby creating a community-based loans system. This ethos of self-reliance was adopted by future generations, and is what allowed for the creation of the Black comedy scene.
Because these comics weren't being presented with many opportunities on the mainstream circuit, they decided to build their own. One of the biggest driving forces behind the creation of the circuit was a man named John Simmit. As an actor and comedian, John Simmit is best known for playing Dipsey in the Teletubbies. As a comedy promoter, through his own company Upfront Comedy he has put Black comedy shows into UK theatres nationwide for 25 years, including two major shows in London's West End, in New York, and North Carolina. It wasn't long until TV came knocking: The Real McCoy, Get Up Stand Up, The A Force, were hit Black comedy shows created during this period. Black comedy was on television! Owing to the success of these shows, Black comedians were able to build healthy careers and many of the comics of that era are still touring today.
At the time, many of the major broadcasters had departments which focused solely on Black comedy, and would frequently attend Black comedy showcases. Once these departments were dissolved so did the presence of Black comedy on TV. Black comics were left with a choice; either remain on the Black circuit where there was now little opportunity, or migrate to the mainstream circuit in order to have a real shot at a career. Some criss-crossed between the two, some decided to leave and not pursue Black comedy clubs anymore, and some remained and have been attempting to return the Black comedy circuit to the glory it once saw.
A big turning point for Black comedy came with the advent of social media. With this came the birth of a new generation of Black comedians who were able to reach millions of people from the comfort of their own homes. Early pioneers include the Mandem on the Wall, DontJealousMe, Jazzie, and Shadrack and the Mandem. Comedians currently killing it include Harry Pinero and faceinthenews. Social media has had a hugely positive impact for Black stand-up comedians as well, many of whom have been able to sell out shows in theatre venues. A shining example of social media's effect is Mo the Comedian, who boasts over 500k followers on Instagram, who has successfully leveraged that following into a sold-out national tour and his own late-night talk show on Channel 4.
Despite these success stories, the prevailing logic is still that 'Middle England won't get' Black comedy and so Black stand-up comics are largely denied the development and representation needed to help accelerate careers, and the platforms to showcase their talents. It's very important to note that Black comedy is not just for Black consumption, nor is this circuit only for Black comedians.
Much like music, comedy has been a way for us to narrate our experiences in fun and imaginative ways, and counter the narratives usually perpetuated by the media on what it means to be Black. For this reason, not only is the logic that Middle England won't 'get' Black comedy archaic, it's patronising and denies a large portion of the country access to original and hilarious comedic talent.
It is a very exciting time for Black comedy; the Mandem on the Wall recently signed a development deal with E4; my good friend KG tha Comedian is a regular face on TV, having appeared in Timewasters on ITV2, Sliced on Dave and most recently filmed scenes for Tom Davis's BBC One sitcom 'King Gary'.
From the Black British comedy circuit, Richard Blackwood, Kojo Anim, London Hughes and I are all taking shows up to this year's Fringe. Oh, and I also just opened for Dave Chappelle. The time is now for the Black comedy circuit to receive the respect and support of the mainstream industry.
---
Travis Jay brings his show Funny, Petty, Cool to Just the Tonic at The Mash House (Just the Attic) as part of the Edinburgh Festival Fringe from 1st – 25th August (excl 12th & 16th) at 2.35pm. More info and tickets available here.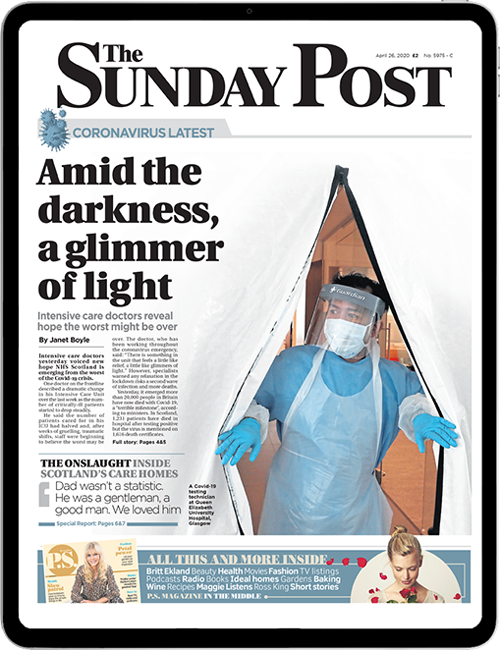 Enjoy the convenience of having The Sunday Post delivered as a digital ePaper straight to your smartphone, tablet or computer.
Subscribe for only £5.49 a month and enjoy all the benefits of the printed paper as a digital replica.
Subscribe