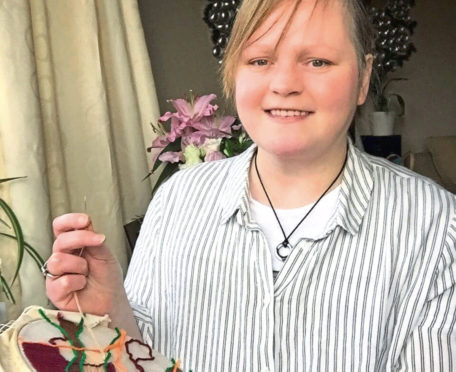 When Jo Neill took up embroidery on a whim 18 months ago, she never imagined how much her new hobby would help her cope with the scariest and most life-altering journey of her life.
After a shocking stage 3 breast cancer diagnosis last October, Jo began to sew her growing anxiety and fears on to a blank canvas, which would become a beautiful and lasting legacy to a part of herself she would later lose to a double mastectomy.
Jo stitched an abstract image of her right breast before and after her surgery, which finally went ahead 12 weeks ago, after it was delayed due to the coronavirus pandemic. She also stitched a black and while line portrait of herself, nude from head to navel, so she could remember her old body while celebrating her new one.
"I try to stay positive but I actually felt mutilated after my mastectomy and treatment. I think it will take some time for me to feel even semi-normal again. I'm embracing being 'a flatty' now. This has helped me take a bit of power and control back," said Jo, 43, a freelance illustrator and artist based in the south side of Glasgow.
"I wanted to leave something behind if the worst did happen, even just to give women a bit of encouragement and positivity to look on while they are going through their own journey."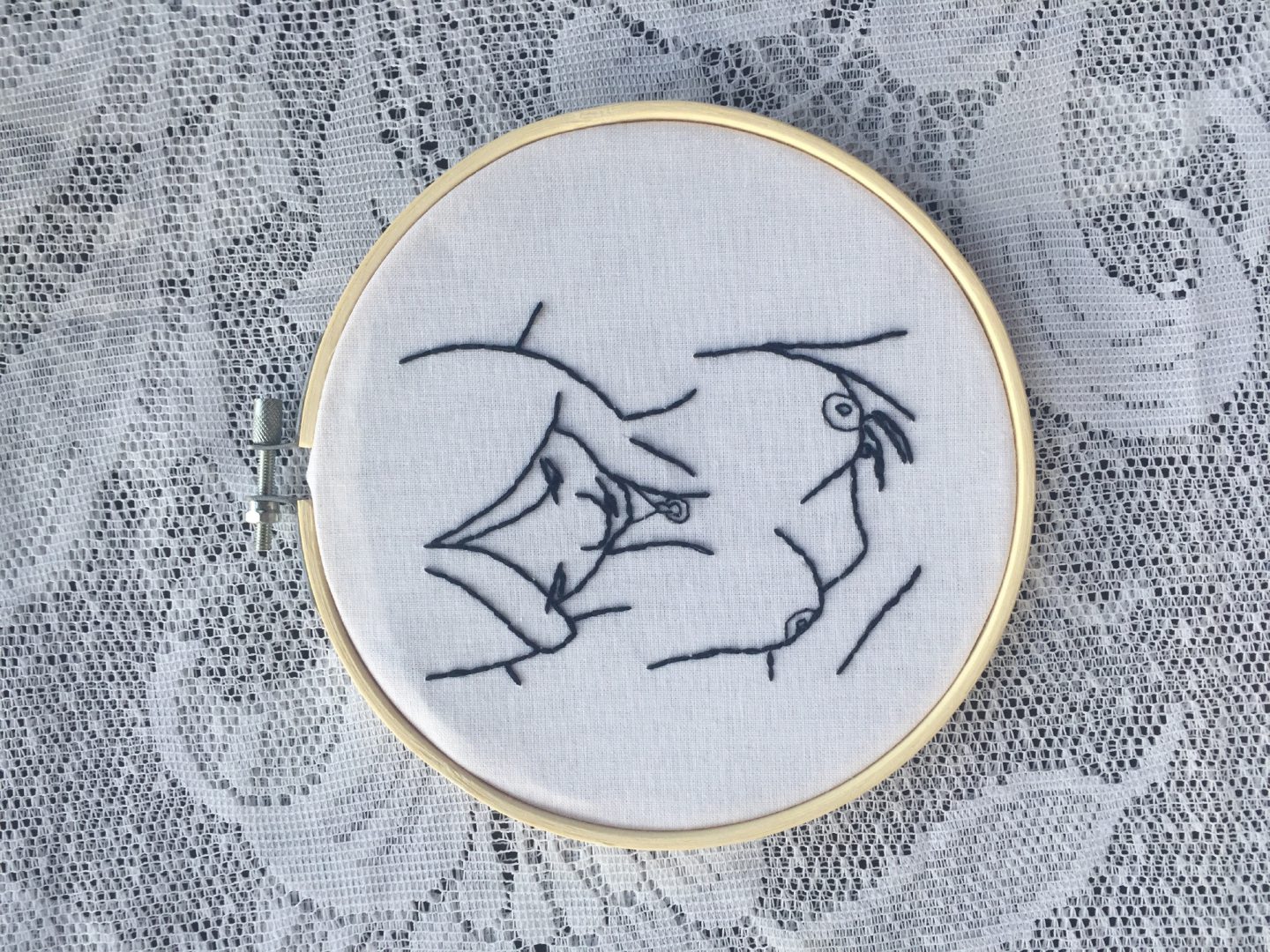 With a history of cancer in her family – Jo's three aunts developed breast cancer and her mum passed away three years ago from lung cancer – she knew she had a BRCA gene mutation and requested a double mastectomy as a precaution. Jo was inspired to create a memory of her body pre-and-post surgery after speaking with her therapist, who also had breast cancer and regretted having no photos of her breasts before her mastectomy.
In July, Jo shared her work on the Women In The Arts Scotland Facebook page to an incredible response, as other women contacted her to ask if she could do the same for them.
In the past four months, every stitch has brought Jo closer to other women across Scotland, who she has never met in-person but have shared their own intimate breast cancer journeys along with before and after photos of their mastectomies, that Jo has recreated through embroidery. "The response has been incredible. I now have 43 completed hoops," said Jo, in reference to the wooden embroidery hoops she uses to create her portraits.
"People shared their experiences, which made me realise I'm not alone in this. The women I've worked with have all loved their hoops and have been empowered and surprised by how beautiful they look."
Her lovingly hand-stitched line portraits of women who are living with or have survived breast cancer are beautiful, bold and positive keepsakes that also promote body positivity; something Jo says a mastectomy can often strip away.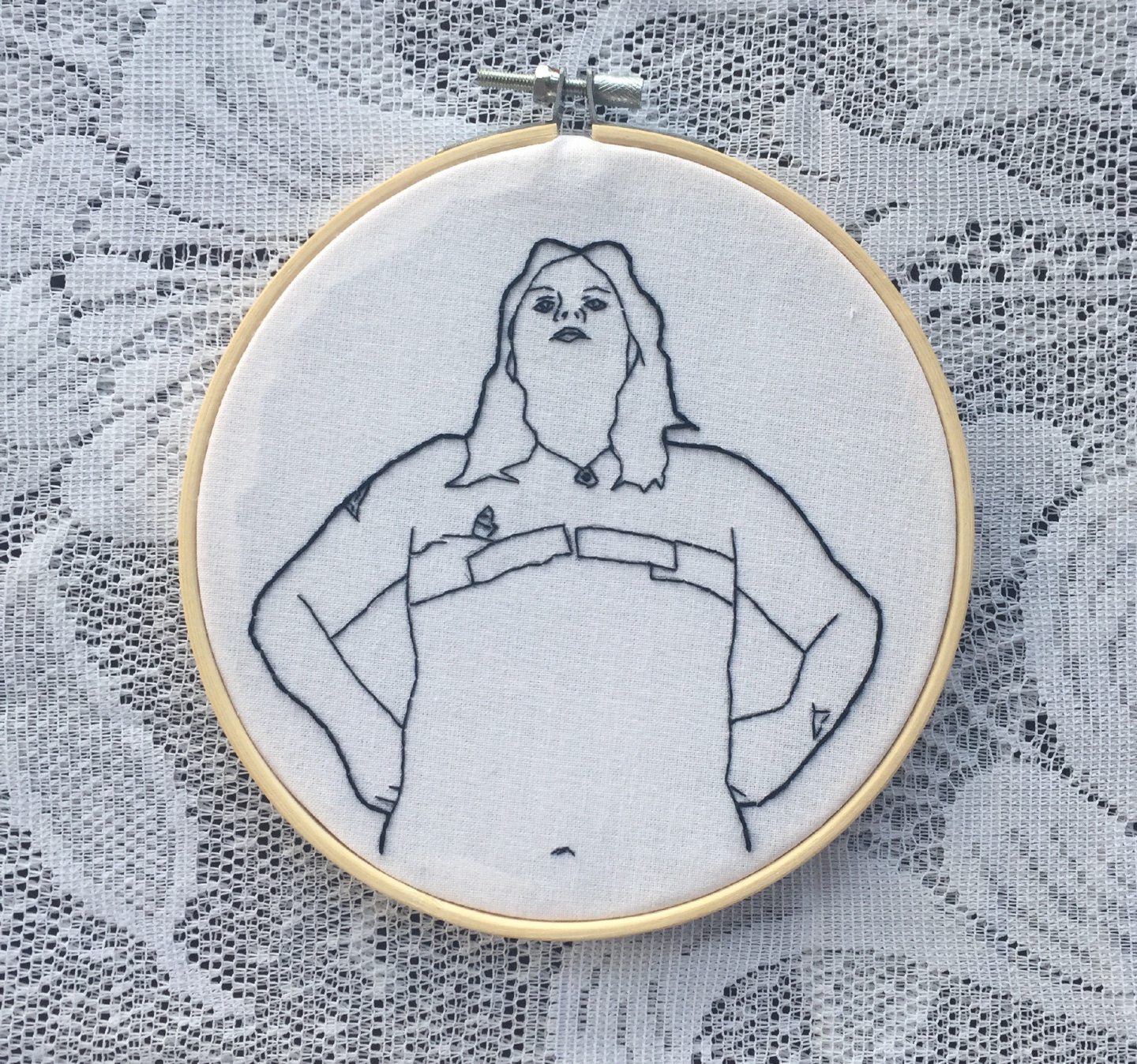 She said, "When I first took a photo of my right breast and decided to turn it into an embroidery hoop, I didn't have much confidence in my body. Then, as I stitched, my perspective changed. Instead of being disgusted, I realised it was quite beautiful. It's been amazing to hear other women say the same."
Jo has had to shield at home during the early lockdown, which she shares with son Ryan, 24. She says the cathartic nature of embroidery has helped. "I'll embroider for a few hours every day. It gets me through the day while shielding and is something I look forward to. I focus on each stitch and things slow down. This helps me take a pause and order my thoughts. It makes me feel better."
Jo, who is undergoing four months of chemotherapy, hopes to eventually celebrate the breast cancer journeys of 100 women. She is looking for funding to put on an exhibition of her work to raise awareness of the realities of breast cancer, inspire solidarity and boost body positivity.
"It's not been all doom and gloom. I've found a strength within myself that I never knew I had, and that's been the same for the other women I've heard from," added Jo.
"My three aunts had breast cancer but they never talked about it, or their treatment. I want people to know that it is scary but it is not impossible and there is a lot of support out there.
"You don't realise how many women are going through the same as you but when you do, it makes you feel empowered. They are doing it, so I can do it too."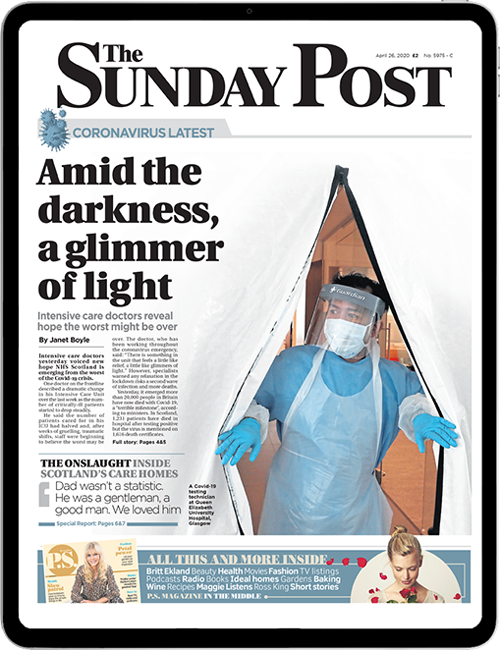 Enjoy the convenience of having The Sunday Post delivered as a digital ePaper straight to your smartphone, tablet or computer.
Subscribe for only £5.49 a month and enjoy all the benefits of the printed paper as a digital replica.
Subscribe