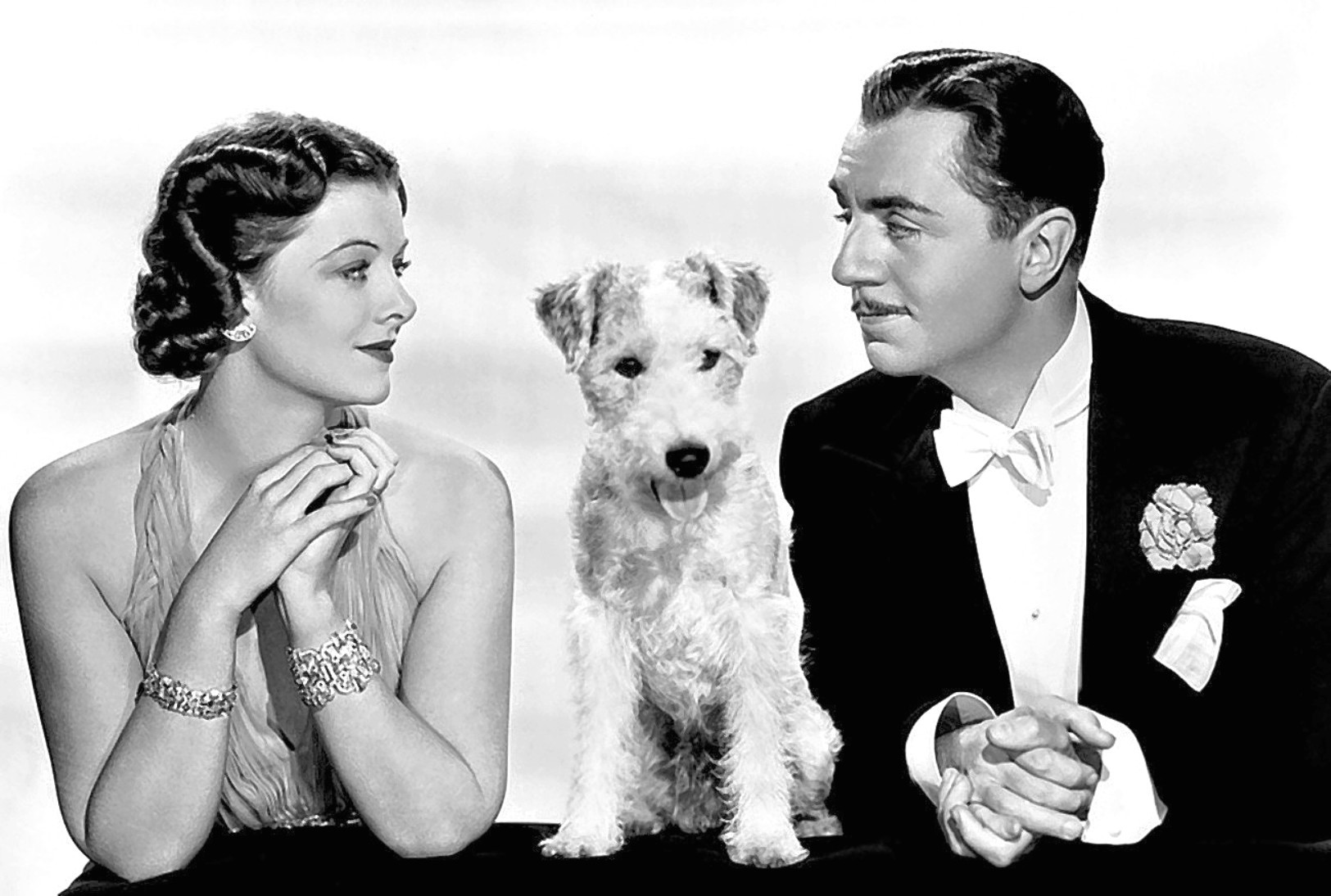 THEY were the double act Hollywood had always dreamed of — and The Thin Man was the best of their 14 movies together.
William Powell and Myrna Loy had already made a few films together when they were offered The Thin Man, a 1934 flick based on a book by Dashiel Hammett.
He was the man responsible for, among other characters, Sam Spade of Maltese Falcon fame.
Together, William and Myrna made The Thin Man such a wonderful movie that there were not one, but five sequels!
Even by Dashiel's standards, it was a quirky story with a real twist in the tail, with final scenes that confused even the ultra-experienced William.
The story is built around a married couple, Nick and Nora Charles. He's a retired detective, she's a wealthy socialite, living in San Francisco.
When they travel to New York for Christmas, Nick is approached by Dorothy Wynant, played by Maureen O'Sullivan, whose father was once a client of Nick's.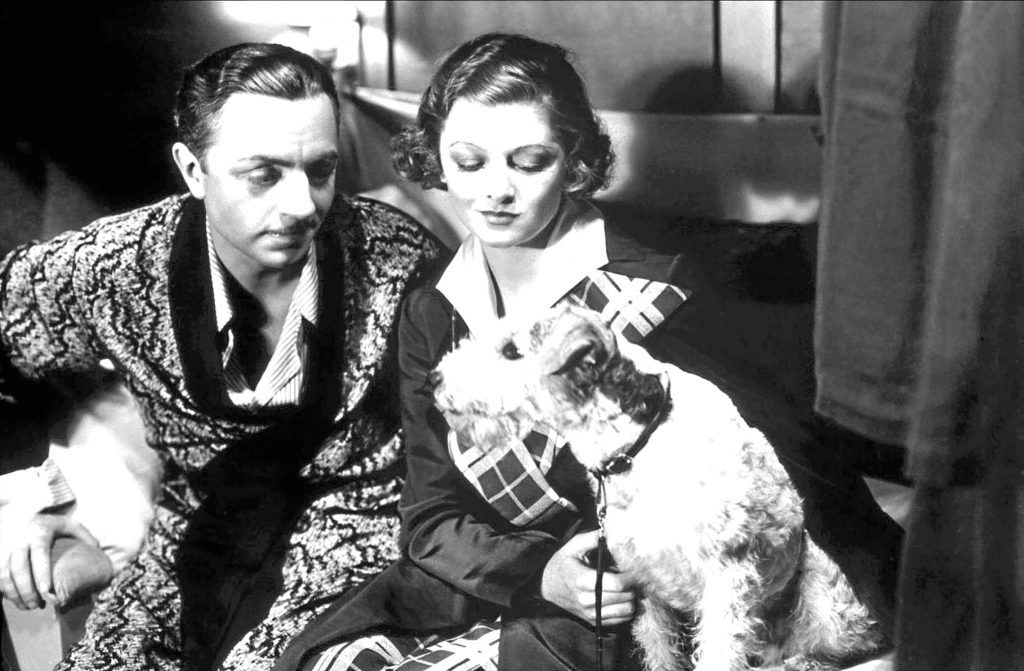 Clyde Wynant, her father and the so-called Thin Man of the title, has disappeared while on a business trip, and he was due home for his worried daughter's wedding.
While Nora thinks the idea of him doing detective work again is hilarious, Nick is intrigued and agrees to help.
A girl, Julia Wolf, is then found dead, and clues point to her missing father having done the dirty deed. He, however, ends up another victim, rather than killer.
His skeletonised corpse, in fact, is found inside a fat man's suit.
If that sounds a bit daft, well, the whole thing is supposed to be a comedy as well as a mystery and a thriller, and somehow manages to succeed at all three!
The main reasons for its unlikely success were, of course, William Powell and Myrna Loy and the natural chemistry they created.
There is, however, a canine element to things, too.
Skippy — a Wire Fox Terrier who would appear in dozens of movies in that era — played Asta, at one point biting Myrna, but also stealing several scenes with his general cuteness.
To be fair, the bite wasn't down to Skippy being a prima-donna pooch — the stars were all ordered not to get friendly with the dog, as his trainer felt that would harm his concentration.
So when he was biting the female lead, it was just because he didn't like her very much!
It's amazing to think, when we now know what a smash hit it and its sequels were, that nobody fancied William or Myrna for The Thin Man.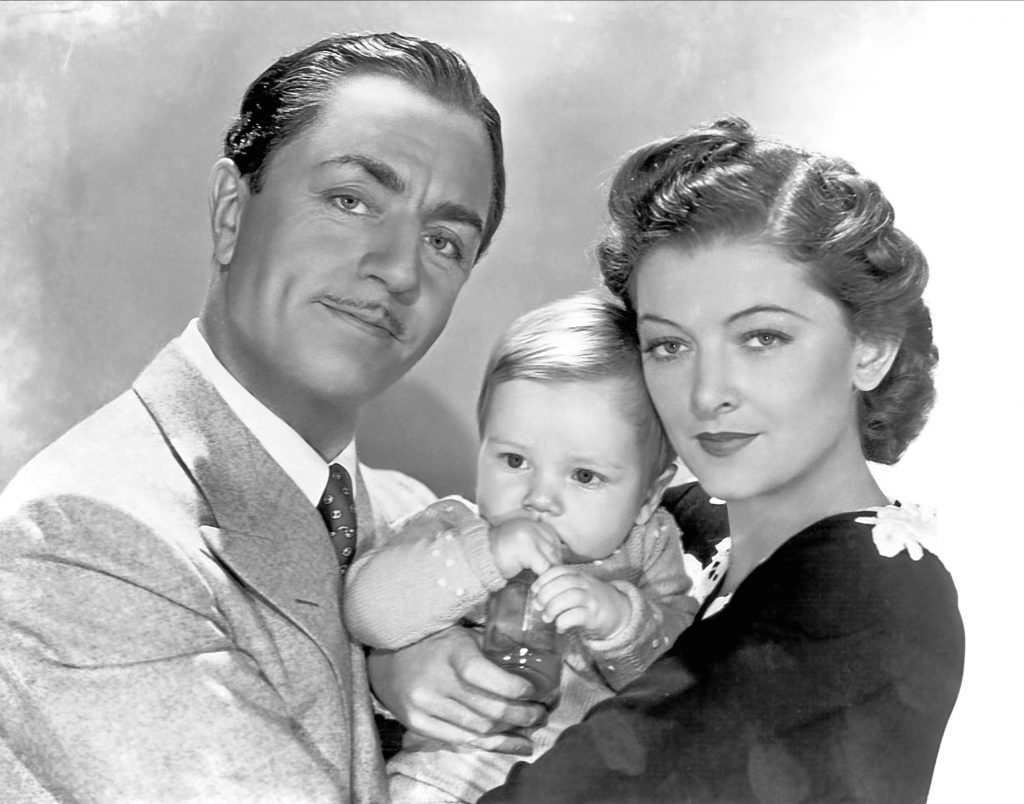 MGM executives feared William, despite being a massive star, was too old and a bit too serious.
They also believed Myrna had been in so many exotic femme-fatale roles that viewers would struggle to believe in her as a socialite detective's wife.
In the end, they were perfect, through a whole series of Thin Man movies.
Over the next 13 years, they'd do plenty other films together, but become best-known for After The Thin Man, Another Thin Man, Shadow Of The Thin Man, The Thin Man Goes Home and Song Of The Thin Man.
Dashiell Hammett had written from bittersweet experience — he had been a Pinkerton detective, one of the privately-hired agents who helped infiltrate and break the unions during strikes.
He got the banter between Nick and Nora from his own relationship with playwright Lillian Hellman, with whom he'd regularly fall in and out of love.
Why, though, did audiences fall in love with William and Myrna in The Thin Man?
Many critics reckon their magic was partly down to a lack of rehearsal! The brilliant director, WS Van Dyke, got both stars to wander around, with very little direction, while secretly filming them.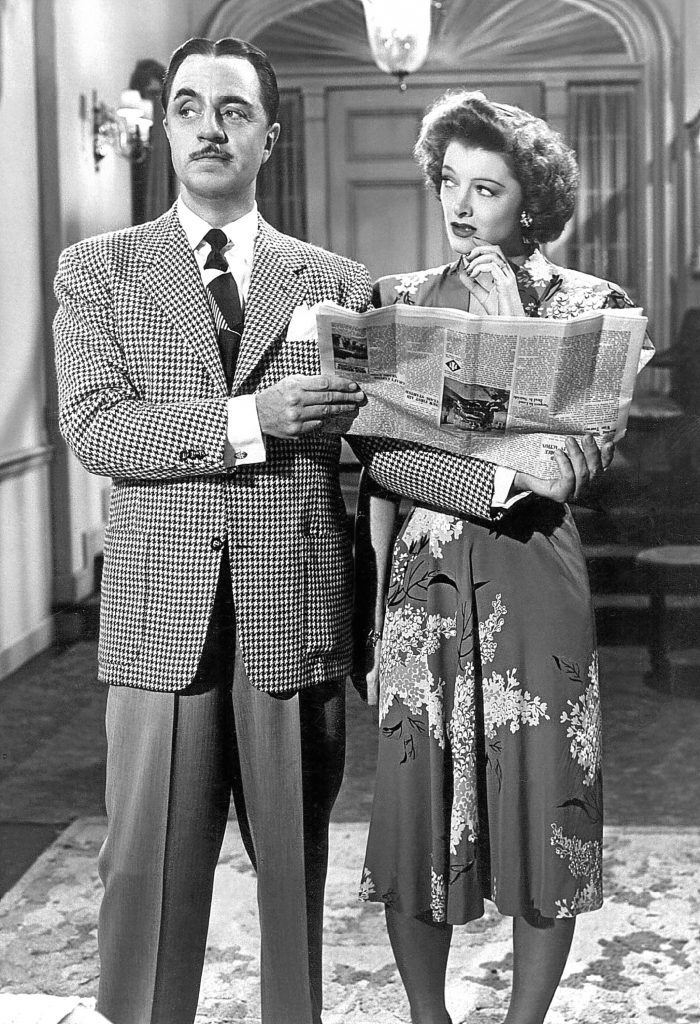 Powell's very first scene, in fact, saw him told to take a cocktail shaker, go behind a bar and just walk around, while the crew were checking lights and sound.
Unknown to him, Van Dyke was already filming, and William was aghast to hear him shout: "That's it! Print it!"
The director had wanted "strait-laced and serious" William to look as natural as he could, and decided to be sneaky to achieve that.
For Myrna's first scenes, Van Dyke suddenly told her what he wanted and within seconds, had her in front of the cameras, doing it.
It may have piled pressure on the stars, to remember lines they'd just seen, but it did make everything look very real and natural.
Van Dyke was a bit like rock star Neil Young, in that he hated doing things over and over as he had a deep fear of losing spontaneity.
Neil is known for releasing records with mistakes in them, rather than make his musicians record it again and again, and Van Dyke let his actors away with things, too, for the sake of spontaneity.
He would also tell William and Myrna to ad-lib and add a few lines of their own, if it felt right — that twinkle in their eyes is real.
Maureen O'Sullivan would admit she, too, loved the charming star couple, but was less enamoured with her own part in the movie.
She felt her part was too small and that the whole thing had felt a bit rushed.
Not according to the millions who have loved it and its many follow-ups ever since.
And besides, when they did reach a part of the film where several retakes were necessary, it created a terrible stink. Literally!
William unravelled the plot at the end of the film, and it has so many twists and turns that he stumbled a few times and they had to try again.
Trouble was, it was all done at the dinner table, with a plate of oysters lying there, under the studio lights.
"They began to putrefy," Myrna recalled. "By the time we finished that scene, nobody ever wanted to see another oyster."
But they all wanted to see her and William Powell, in one Thin Man classic after another.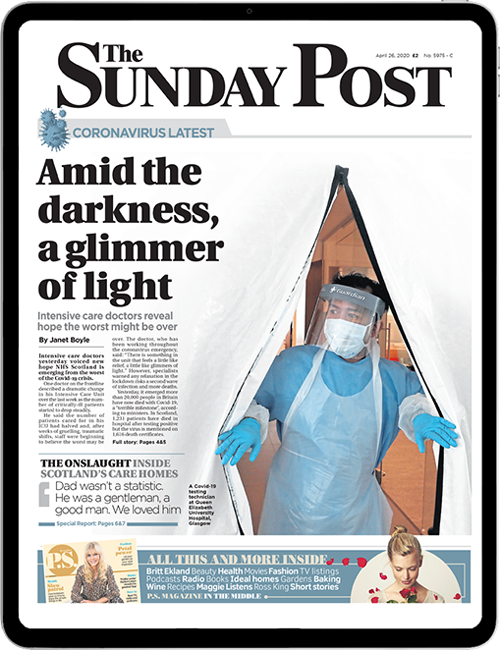 Enjoy the convenience of having The Sunday Post delivered as a digital ePaper straight to your smartphone, tablet or computer.
Subscribe for only £5.49 a month and enjoy all the benefits of the printed paper as a digital replica.
Subscribe