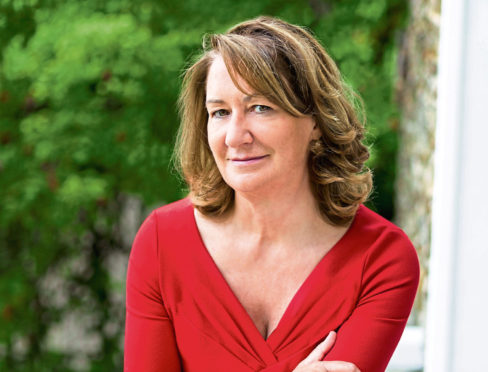 Moving house sparked the riveting plot for the latest psychological thriller by BA Paris.
The mum of five grown-up girls says creepy thoughts emerged soon after moving into the 18th Century cottage on England's Surrey-Hampshire border with her Scottish husband Calum.
With their girls having flown the nest, the writer was free to allow her imagination to soar, delivering a double twist so breathtaking even seasoned suspense addicts would do well to second-guess it.
The Therapist is the sixth novel by the 62-year-old author and a return to thriller writing following her 2020 departure with The Dilemma, a gripping family drama.
Real name Bernadette MacDougall, she waited until her girls had grown before venturing, age 50, into the world of authorship. And her latest offering could be her most successful yet. Reliving the moment she stumbled on the plot, she tells P.S: "I was considering having a housewarming. It didn't happen in the end. But a scenario for the book popped into my head – what if someone posed as a neighbour to gate-crash the party?
"Another time, as I was looking around the cottage – parts of which date back to the 18th Century – I had the thought that a lot of people must have died here. What if somebody had been murdered here, and recently, how would I feel? Would I want to stay?' When I put those thoughts together I had the plot for the book."
Cue Alice, who, with her partner Leo, has just moved in to a newly renovated dream house in the sought-after gated community of The Circle. They got it for an unbelievable price and soon Alice learns why. The house holds a shocking secret. And, as Alice tries to find out more about the therapist who lived there before her, events spiral to a heart-racing and terrifying conclusion.
The author admits: "I have a vivid imagination which is sometimes quite hard to live with. I am a positive person but I am always aware of dangers. I think, 'what can go wrong?' I always have scenarios for stories and books. I do scare myself sometimes. When I was my writing Behind Closed Doors – even though I knew what was going to happen – I felt panicky. That is the novel that is closest to my heart because it was my first published book."
She adds: "I also loved The Dilemma because it was a family drama. I have a passion for family dramas and have seven books of that genre that are not published. Maybe one day."
And her latest offering – dedicated to her youngest daughter, Margaux, a psychology student – is up there with the best. She says: "The Therapist is special to me because it has a really good double twist and I know my readers love to be surprised."
Having lived in France most of her adult life with Glasgow-born Calum, she is now enjoying being back on home soil and hopes that, when Covid-19 restrictions lift, she can eventually return to favourite Scottish haunts first introduced to her by her husband.
She says: "I'd been dreaming about spending Hogmanay 2020 in a Scottish castle with family and friends, but the pandemic made that impossible. "I still want to visit Scotland and its islands and to find that big spooky house or castle. Calum is delighted because I didn't know Scotland before I met him and I love it now."
BA Paris, The Therapist, HQ, £12.99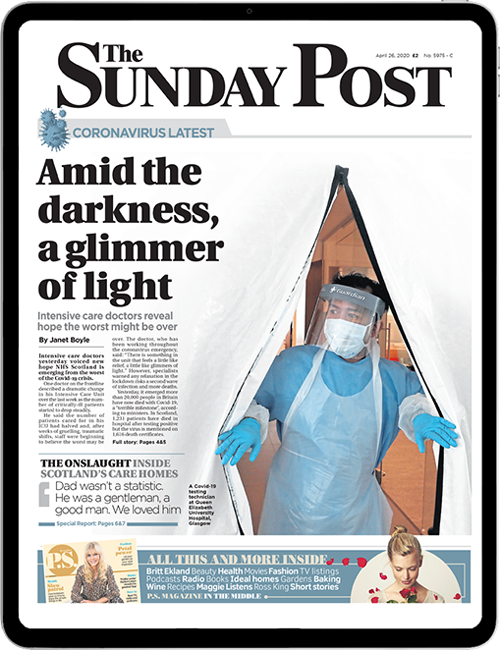 Enjoy the convenience of having The Sunday Post delivered as a digital ePaper straight to your smartphone, tablet or computer.
Subscribe for only £5.49 a month and enjoy all the benefits of the printed paper as a digital replica.
Subscribe