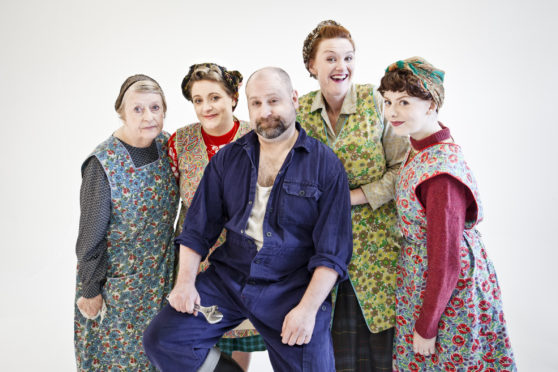 More than 30 years have passed since Tony Roper sat down with a biro and jotter and began to write his first play.
The result was a funny, emotive, down-to-earth character study about four women trying to make the best of life in trying circumstances.
The Steamie was an instant hit when staged in 1987 and became a part of Scottish television folklore when it was shown on Hogmanay the following year.
Now Tony is preparing to stage the biggest-ever version of his play, as Magrit, Doreen, Dolly and Mrs Culfeathers perform six shows at the 12,000-capacity SSE Hydro in Glasgow.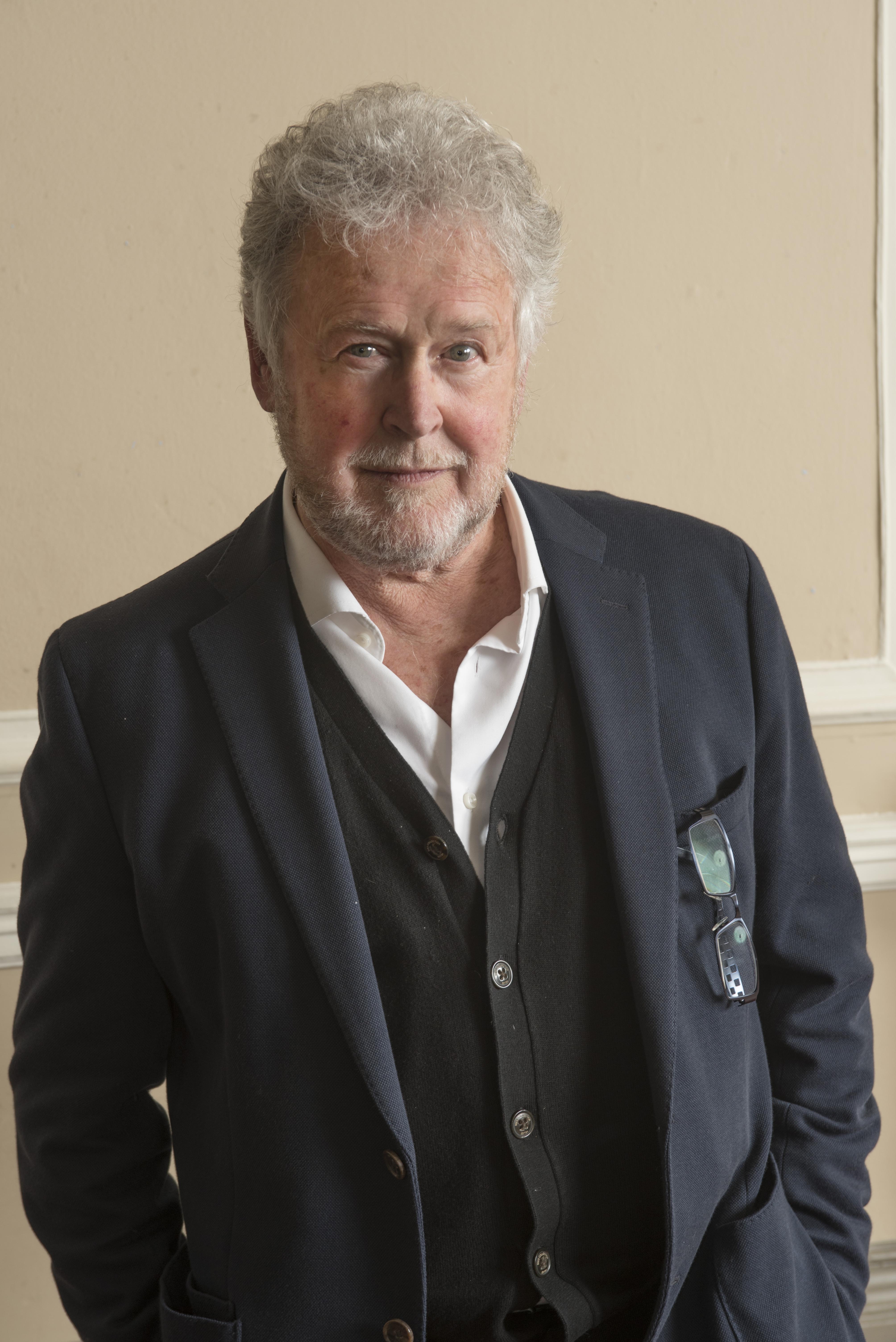 "This is way beyond my expectations," Tony admitted. "The whole buzz behind it is something I've never experienced before.
"I don't want to give anything away because we want people to be surprised, but we have stunning effects and we want people to walk in and think they're in the 1950s."
Tony has always turned down offers to appear as Andy, but admits he would have been tempted this time – if he wasn't too old.
He is directing it, though, and believes there is still more to come from The Steamie.
"I'll be terrified on opening night," he smiled. "I hope it's not too much for my old ticker.
"It's become quite iconic – there's a certain truth within the performances and writing that audiences recognise.
"We're trying to extend its life, but by the time it reaches its next stage I'll be gone, because I'm 78 now. But if we can manage it, I'll be a very happy, deid man.
"I think we've made it better, but that'll be up to an audience to say.
"With all humility, I know it'll be a good night, because that's been proven over the years."
We speak to the cast about what The Steamie means to them and what they're most excited about for the new version.
---
Louise McCarthy: MAGRIT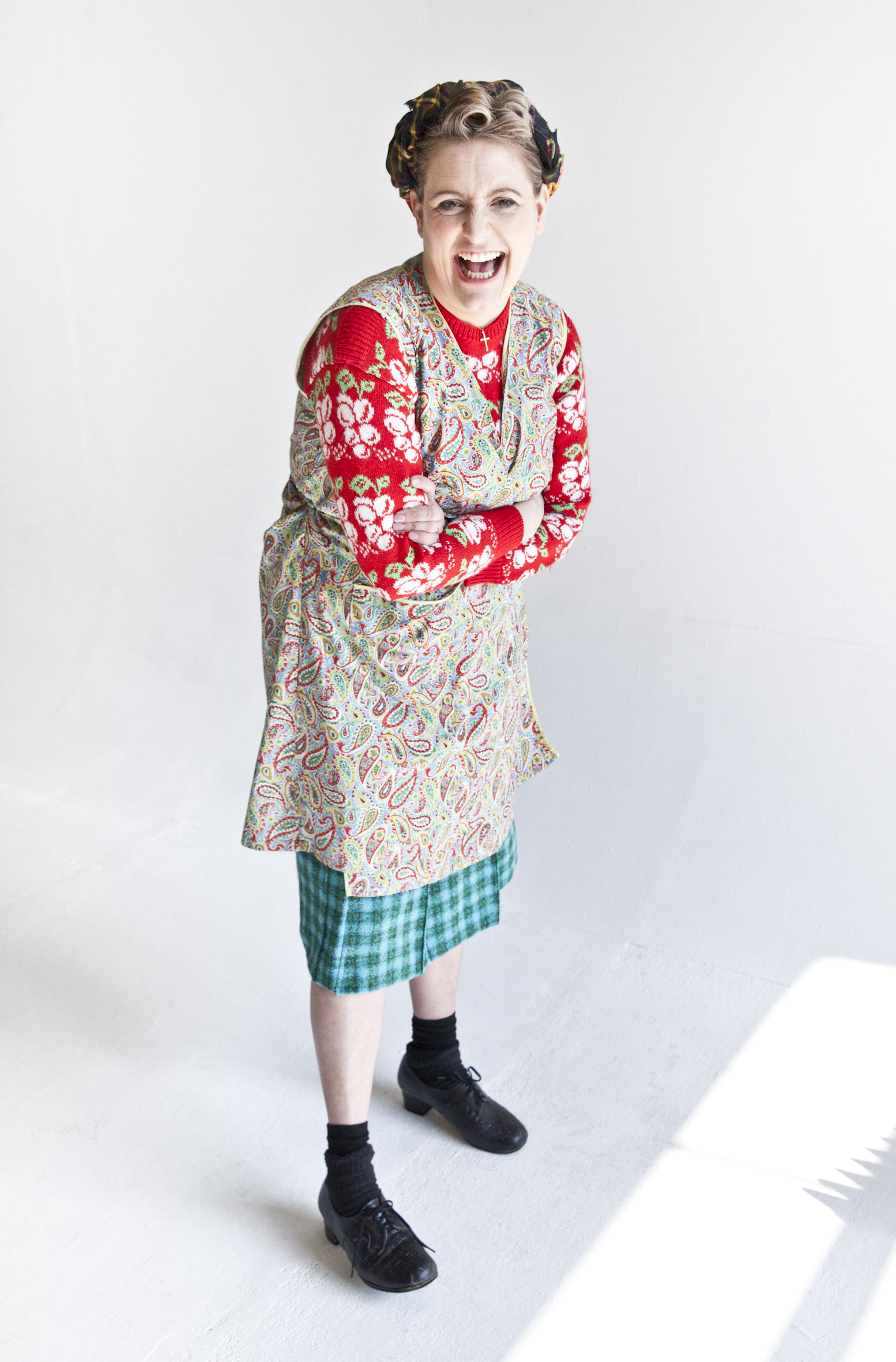 It's third time lucky for Louise, who considered quitting acting when she failed to twice land a role in The Steamie.
"I was in London doing Mamma Mia years ago when the part of Doreen came up, but my pal got it and I was devastated," said Louise, who plays Magrit.
"It came around a couple of years later and I lost out again. It was a sore one and I thought I would chuck it, because if I couldn't get The Steamie then maybe I wasn't meant to be doing this.
"But I'm delighted the way it's turned out. Maybe it's fate and I was never supposed to be Doreen."
Losing out was hard because of what The Steamie means to the Scot Squad star.
"Watching it was a New Year tradition in our house and I fell in love with it. The Steamie made me want to be an actor.
"I auditioned for a local drama class using Isn't It Wonderful to Be A Woman, the speech from The Steamie."
Louise believes one reason for the play's longevity is because the issues are timeless.
"The pressures on women, and people in general, are still as relevant today, if not more so. The sense of community isn't as close-knit as it was then. Maybe community needs to come back."
---
Harry Ward: ANDY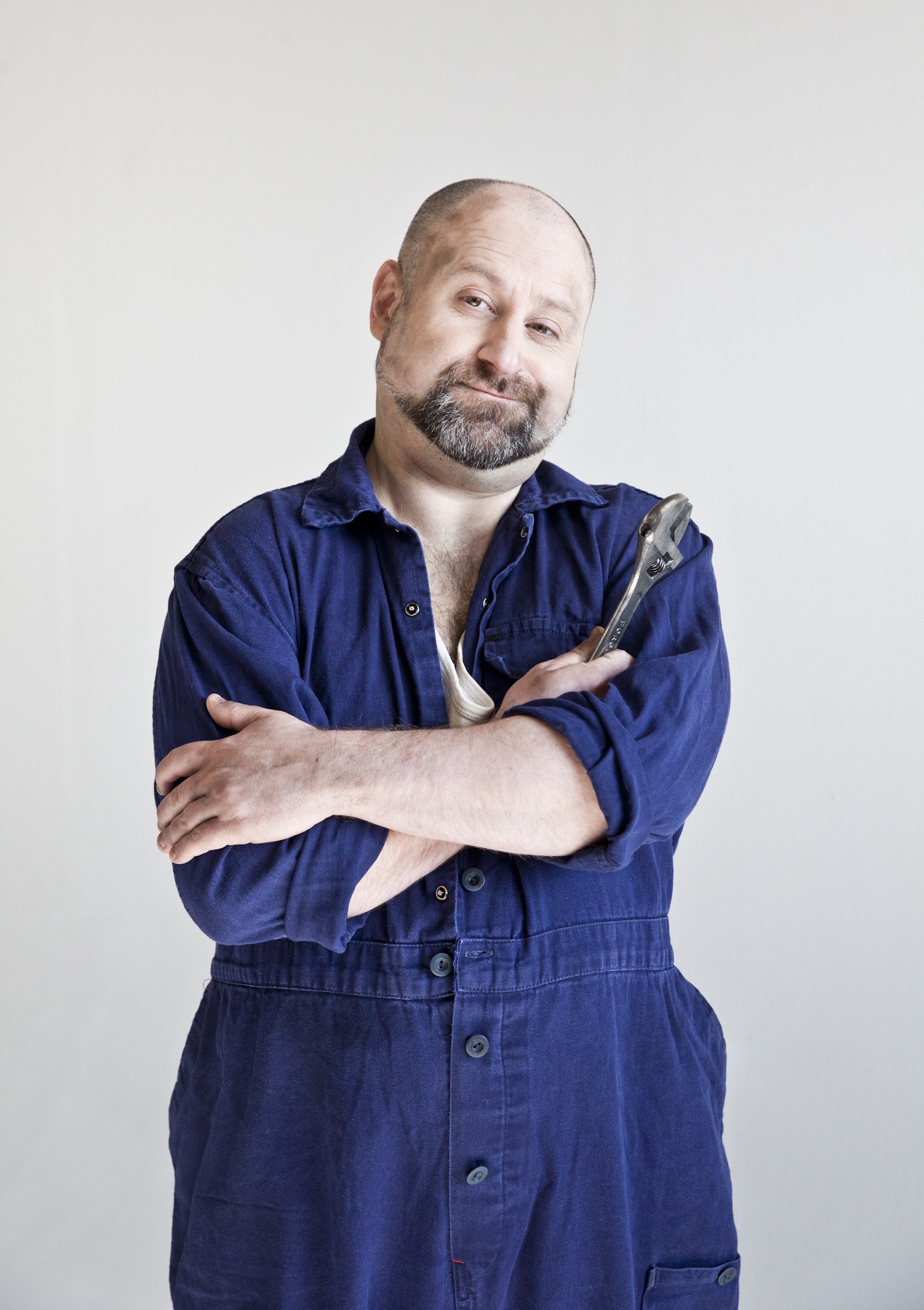 "It's terrifying for me to be surrounded by these amazing women," admitted Harry Ward, who plays Andy, The Steamie's only male character.
"They all have beautiful singing voices and, on top of that, they are actors and comedians. It's rarer than you think to have that combination, to be both funny and poignant, which is what this play needs."
This is Harry's first time in The Steamie. He first saw the play live in 2003, but it was the TV version he grew up watching.
"Every Hogmanay, it was The Steamie and then Scotch & Wry, watching along as your family got drunk.
"I enjoy every job but this one has a special spark. Different generations continue to enjoy the show, it's not just for your granny. It still seems to connect with younger generations, which is a testament to the writing."
He added: "I think we'll feel like rock stars up on that stage and have such a good time that it can't help but transfer to the audience."
---
Fiona Wood: DOREEN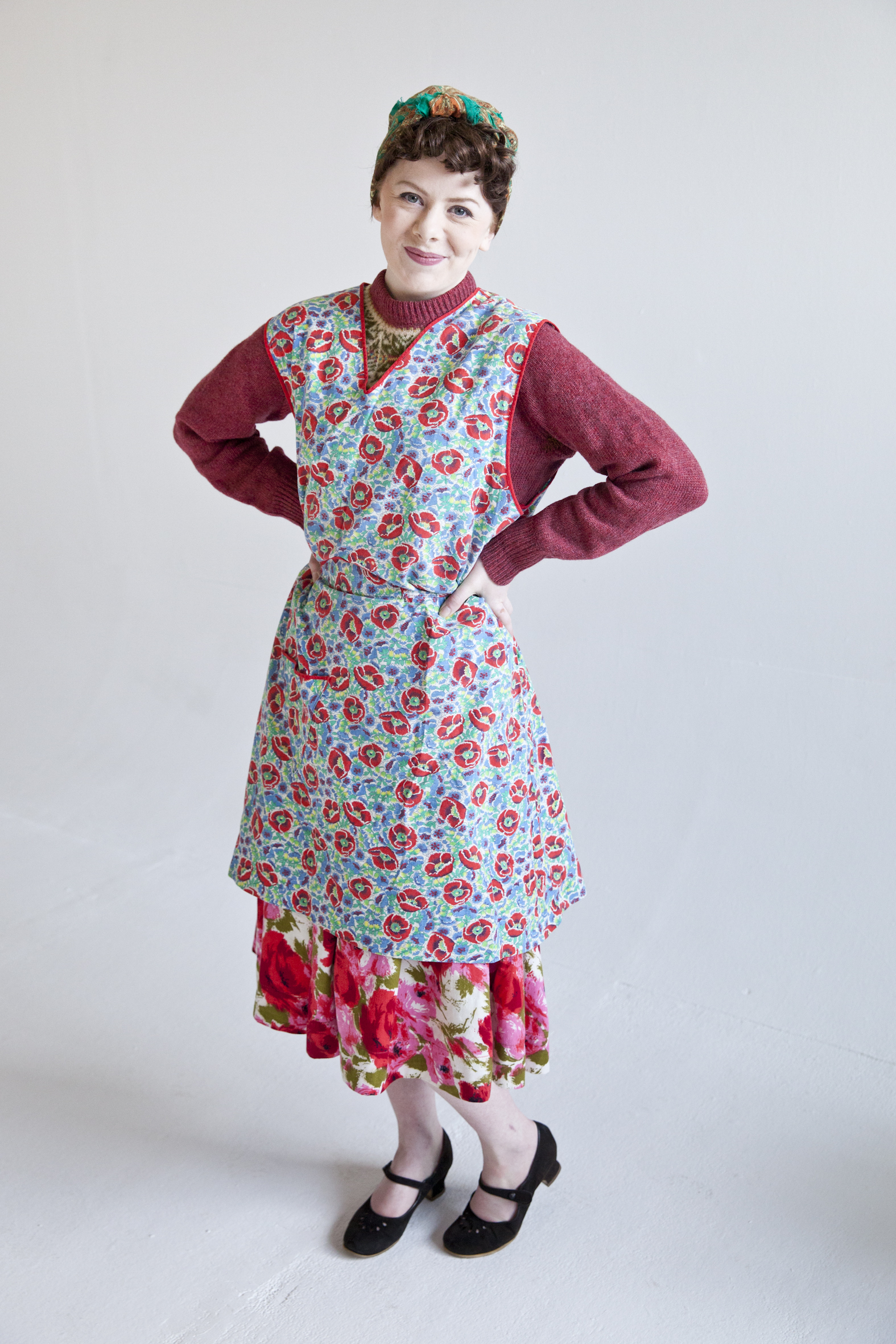 Years before the gender equality movement in the entertainment world, The Steamie was giving women of all generations a voice.
"It's difficult to find plays with multiple female characters, most Scottish plays aren't female-focused," said Fiona Wood, who plays Doreen.
"I did The Steamie at school and it spoke to all of us, even when we were 13.
"The parts represent all the stages of women at that time.
"Doreen's trying to get a house and family, Magrit's got kids and tearing her hair out because she doesn't know how to deal with them, Dolly's done all that and got grandkids now, and Mrs Culfeathers is at the stage where her kids have moved away and she's feeling lonely."
This is Fiona's third time playing the role of Doreen. "It was one of the first big jobs I had and I was so delighted, especially because my gran was a big fan," she smiled.
"I feel really lucky to still be able to play Doreen – I might need to push up to Magrit in a few years, but I'll cling on for as long as I can."
---
Gayle Telfer Stevens: DOLLY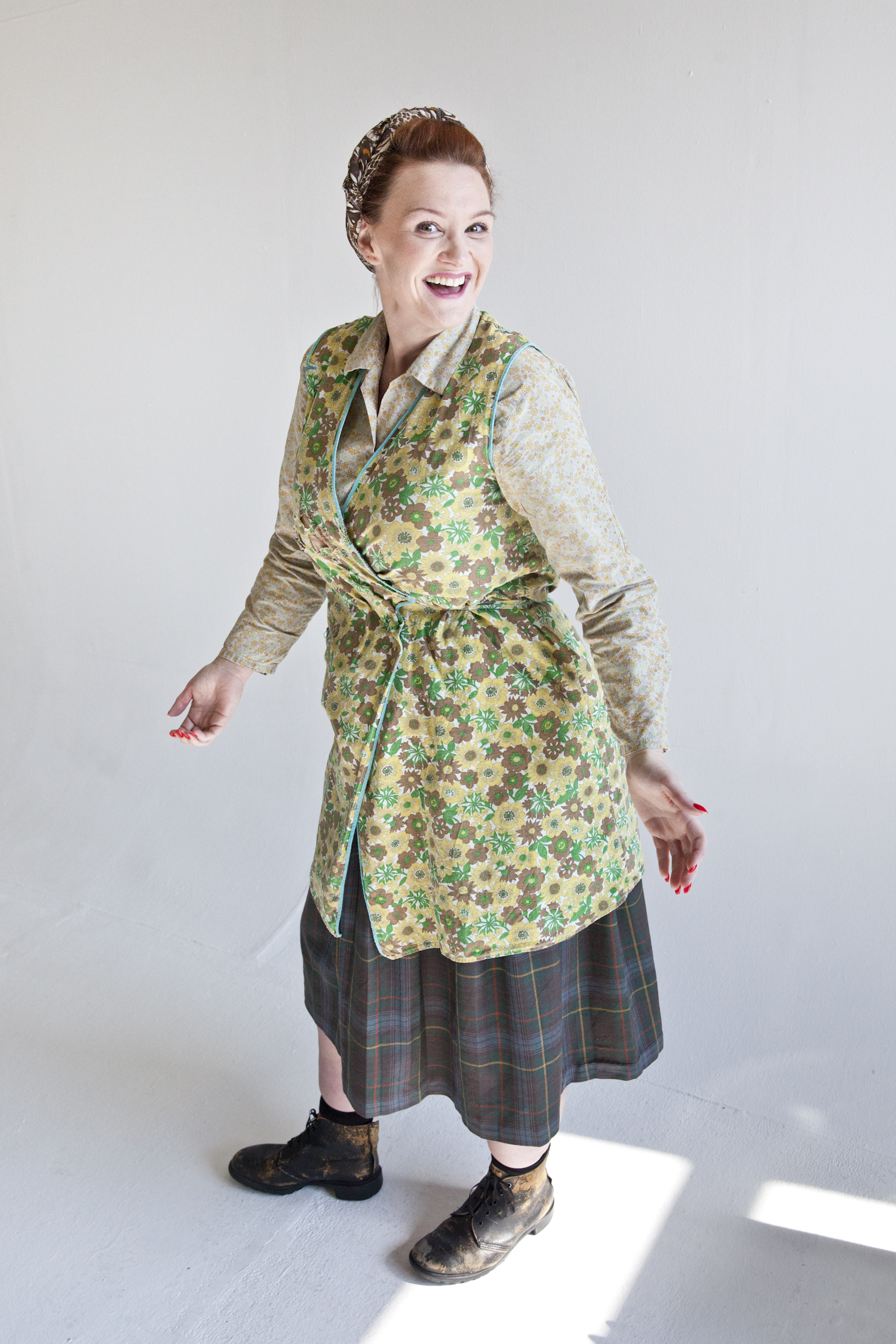 The River City star wouldn't be an actor were it not for The Steamie.
Gayle, who plays Caitlin in the soap, was entranced by the story when she first saw it on TV.
"I adored it from the moment I saw it," Gayle, who plays Dolly, said. "I watched it on Hogmanay when I was seven and from that moment I wanted to be an actor. When it finished, I said to my mum, 'make me an actress, send me to drama school', and I started Saturday morning drama classes and went from there.
"What I heard in The Steamie were the conversations my gran would have with my aunties, that Glaswegian patter. It was talking about the old days and I've always been an old soul."
Gayle and co-star Louise McCarthy say The Steamie partly inspired their stage alter-egos, The Dolls, two Glasgow cleaners whose reflections on life have proved a big hit to audiences.
She added: "This is my first opportunity to be part of The Steamie and what a height to go in at, playing the Hydro.
"It's going to be nerve-wracking but also very enjoyable. My daughter is seven, the same age I was when I saw it, and she'll be coming along to see it on Hogmanay."
---
Mary McCusker: MRS CULFEATHERS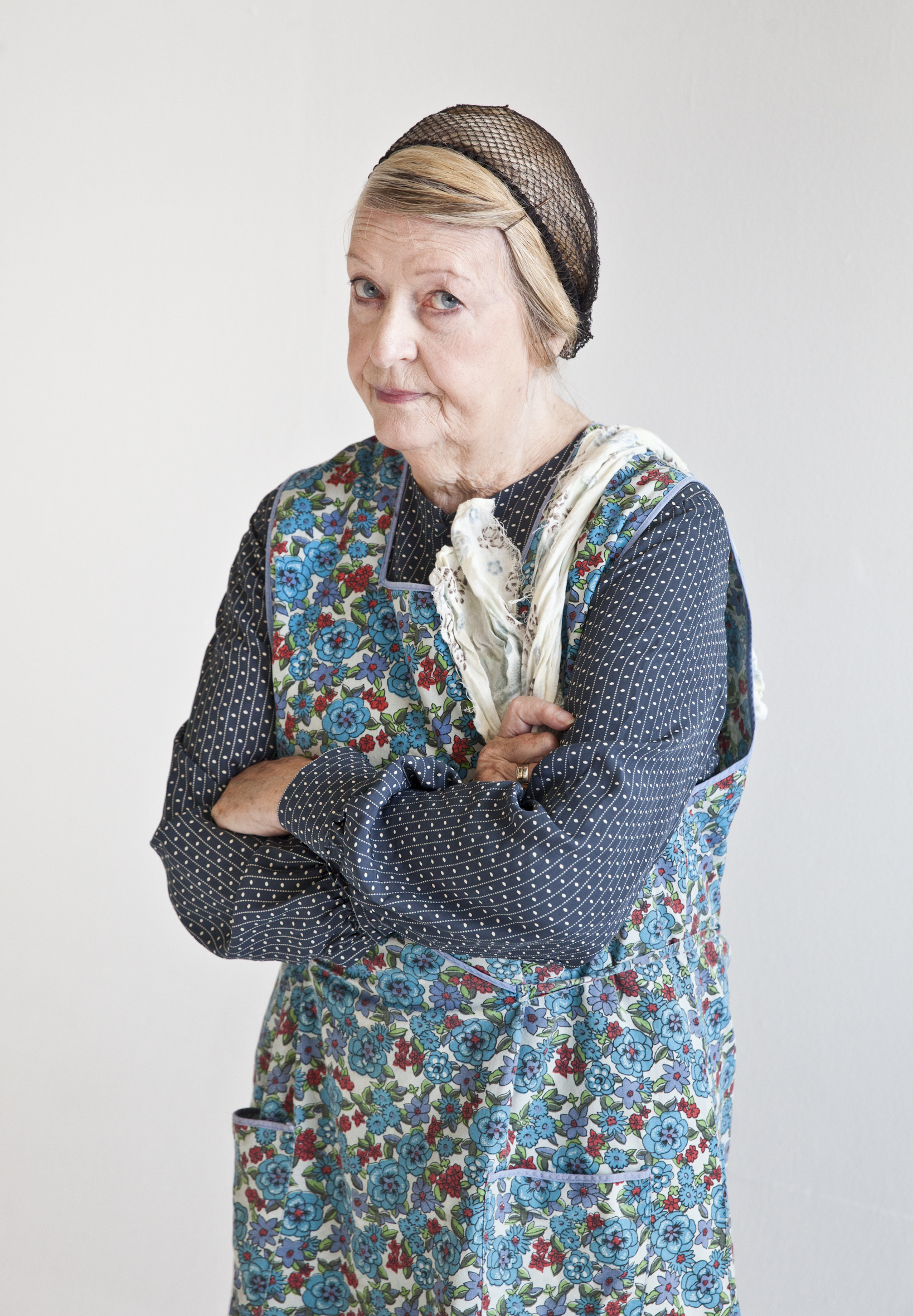 Playing Mrs Culfeathers, The Steamie's oldest character, gives Mary McCusker a unique outlook on the story.
She is the only member of the cast to live through the times depicted in the play, so it has a personal resonance for her.
Mary, who also played the role in the 2017 tour, said: "Every night, when Doreen sings When Dreams Come True, which is about wishing to make a new life in Drumchapel, it gives me a lump in my throat.
"The audience has a wee laugh but I think, yeah, because that was similar to my mum's dream. We were in the Gorbals, but my mum dreamed of an indoor toilet and bath.
"We got shunted out to Pollok and it turned out not to be such a dream come true, because the shops hadn't opened yet and it was vans that would come round, and my mum said everything was too dear.
"I love playing Mrs Culfeathers because she captures that hard-working type.
"I remember thinking an Oxo cube was a treat. I'll never forget my mum getting excited about Uncle George visiting and bringing a tin of salmon."
Mary credits Tony Roper with getting her into acting. She met him at an am-dram class and he told her about a course, and she ended up getting a grant and joining the Royal Scottish Academy of Drama and Music.
She added: "I love the fact people will be leaving The Steamie with a smile on their faces regardless of what's happening in their lives."
---
The Steamie, SSE Hydro, Glasgow, December 27-31.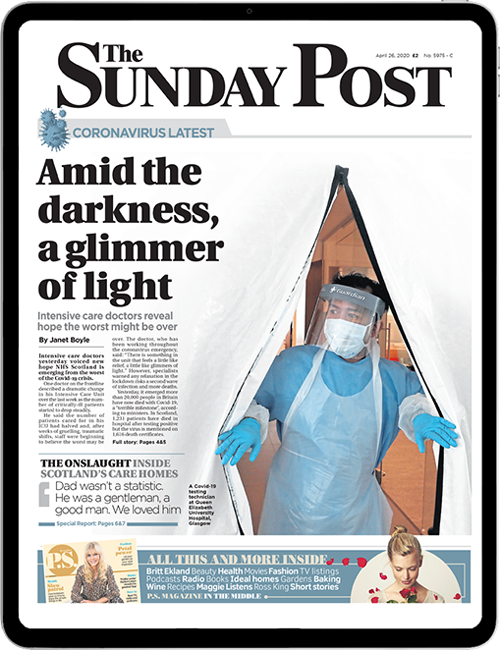 Enjoy the convenience of having The Sunday Post delivered as a digital ePaper straight to your smartphone, tablet or computer.
Subscribe for only £5.49 a month and enjoy all the benefits of the printed paper as a digital replica.
Subscribe