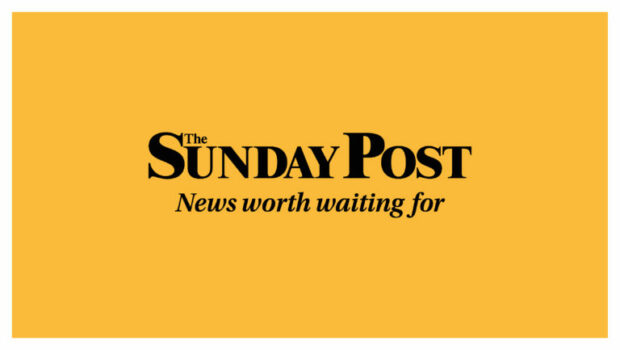 The historians like to suggest if we don't remember the past we'll be doomed to repeat it.
Well, after a year as empty as Boris Johnson's stocking, we can still remember last Christmas in perfect, grisly detail but, it seems, we are getting to repeat it anyway.
Even with the rosiest spectacles, our glass of Yuletide punch looks half-empty not half-full.
After last year, we were looking forward to festivities full of family and friends but, as Bertie Wooster rightly concluded, it is often when we are feeling "particularly top-hole and more than usually braced with things in general that Fate sneaks up behind us with a bit of lead piping".
After climbing so many ladders in 2021, it is hard to accept we are sliding so far and so fast down this Omicron-shaped snake, but there it is.
We will, of course, press on and persevere (we have little choice) but few of us are managing to put a happy face on it. We are fed-up, stressed and uncertain.
The sense of ennui, a malaise of the spirit, seems general and, for the moment at least, our get-up-and-go has got-up-and-gone and was last seen binge-eating mince pies in the cupboard under the stairs.
Scots do not, to be honest, need another reason to feel life is on hold. Our political discourse has been stuck in 2014 since 2014 with any meaningful progress stalled as our country spins its wheels but, amid a cloud of dust, goes nowhere.
Last week, for just one example, it emerged the inquiry into the Edinburgh trams fiasco will take seven years and cost £12.5m.
Meanwhile, Government accounts reveal the Crown Office's wrongful prosecutions linked to the takeover of Rangers have already cost £40m in costs and compensation.
It says far too much about modern Scotland that no one seems surprised by any of this, but can anyone, anywhere, explain it never mind justify it?
Protecting lives and the economy through this pandemic is the priority but there is mounting evidence that Covid is now a convenient but specious excuse for multifarious failures across our public services.
Too many of our ministers seem keener to talk than to act. Arguably, given the shambles around looming laws demanding connected fire alarms in all Scots homes, that is for the best.
Legislation rushed through with too much haste and too little thought is meant to come into force in weeks when the majority of Scots will find themselves breaking a law most do not even know exists; a law, incidentally, which may void their home insurance.
It is already a debacle – ministers must urgently prevent it becoming more serious than that.
There are other issues too important, too intolerable, to be ignored or talked into limbo and the sexual harassment of girls and young women in Scotland is one of them. We revealed the scale of the national crisis last week.
Our story was raised in Holyrood on Thursday when the First Minister promised everything that could be done will be done.
Experts urge swift response as one in five teenage school girls say they have been sexually assaulted
That is encouraging but words and good intentions are not enough when, as we reported, one in five teenage girls say they have already been sexually assaulted.
As experts tell us today, there are things that can be done right now, in schools and online, that will make a difference. It is a time for action not words.
In the meantime, most urgently, from all of us to all of you, Merry Christmas.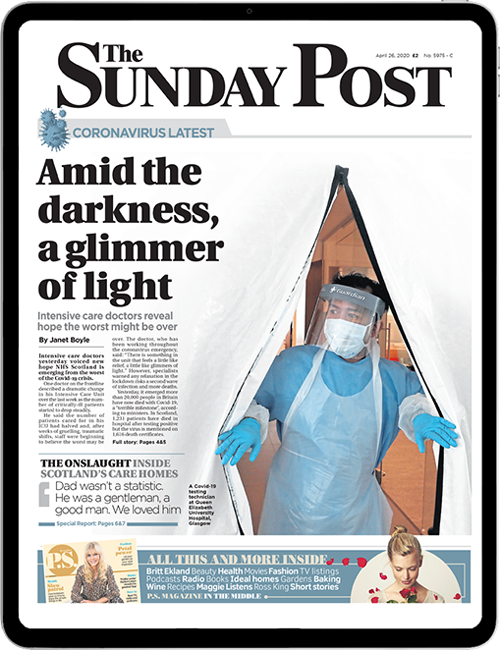 Enjoy the convenience of having The Sunday Post delivered as a digital ePaper straight to your smartphone, tablet or computer.
Subscribe for only £5.49 a month and enjoy all the benefits of the printed paper as a digital replica.
Subscribe