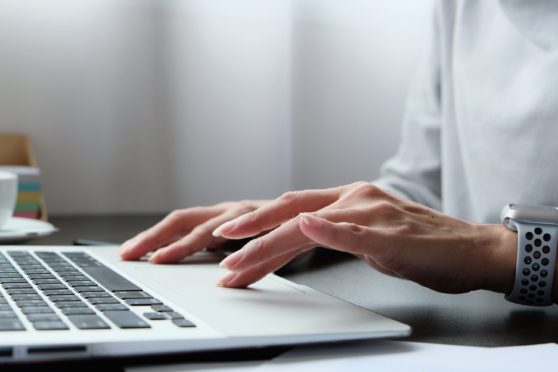 As through this world I rambled,
I've seen lots of funny men,
Some will rob you with a six-gun,
And some with a fountain pen
– Pretty Boy Floyd by Woody Guthrie
The legendary folk singer wasn't wrong then but, today, in this digital age, robbers don't even need the pen.
The man behind Britain's biggest bank heist had no six-gun, wore no balaclava, and never raced to a getaway car shouting "Go, go, go."
Feezan "Fizzy" Hameed, 26, was armed with nothing more than a plausible telephone manner, a knack for accents, and an understanding of banking procedures when he opened an internet fraud factory that would con 750 RBS and Lloyds customers out of £113 million.
Jailed for 11 years in 2016, Hameed enlisted and drilled an army of skilled and convincing telephone operators to pretend they were calling from the banks' anti-fraud teams and prey on unwary customers.
Their success was so spectacular and their boss raked in so much money – £3m a month, according to one estimate – that he did not know what to do with it, even flying his favourite car valets from Glasgow to Lahore to polish his luxury cars.
That was three years ago. It would be nice to think security is much tighter now, customers are better protected, and such a massive internet fraud could never happen again. Nice but fanciful.
Do any of us not now know someone who has lost money to online fraud or become a victim ourselves? The amounts being stolen are so vast, so mind-bogglingly huge, they are hard to imagine. And for every Fizzy behind bars, there are 1,000 more hitting the phones right now.
Of course, it is not just our banks who are battling international crime gangs adept in coupling old-school cons with new technology to devastating effect. Despite all the parliamentary inquiries and investigations, the internet remains the Wild West, full of anonymous outlaws robbing the innocent with impunity.
Today, we reveal the heartache and penury left by just one gang preying on women looking for love online. Of course, it is difficult to stop them but, worryingly, too many of our politicians and expert police officers believe many of the sites being used by these criminals are not even trying.
Technology is available to make it harder for these men to operate. Everything from facial recognition systems to tighter checks on new registrations could do a lot to protect potential victims. Of course, we all have a responsibility to take care online but we are lambs surrounded by wolves; skilful, resourceful, organised, and criminal wolves.
Internet giants, the big platforms and most popular sites, have made billions in the last decade's digital free-for-all.
It is time they spent a few of those billions protecting the people who use their sites and, if they do not, our government, or, ideally, a new regulator, must find new ways to make them.