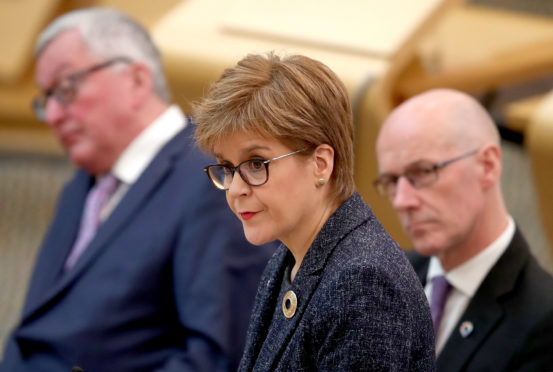 Better late than never hardly covers it but last week Nicola Sturgeon finally suggested that, yes, she might, finally, meet some of Scotland's mesh-damaged women.
Six years after their plight was first exposed and about 20 minutes after she agreed they might be victims of the greatest health care scandal of modern times, the First Minister suggested it was time she actually talked to some of the women left to suffer years of pain and mental anguish by an implant procedure they were told would be as simple as getting a tooth out.
These women and their admirable and resolute refusal to be patronised by the country's political and medical establishment have of course inflicted terrible reputational damage on Ms Sturgeon's last two health secretaries.
After Alex Neill had ensured Scotland led the world in reacting to the scandal by suspending the use of mesh, his successor as health secretary, Shona Robison, was accused of overseeing a whitewash masquerading as an official review.
Mesh victims claimed the inquiry had been shaped by surgeons who had once been enthusiastic proponents of mesh products and who, they strongly suspected, continued to believe the potential rewards of mesh outweighed the risks.
More recently, Ms Robison's successor Jeane Freeman said the proudest moment of her tenure as health secretary has been banning mesh. The women left crippled by the implants designed to treat prolapse and incontinence can only be congratulated for keeping a straight face.
It is impossible to say just how culpable Ms Freeman is in the embarrassing shambles surrounding the proposed visit of Dr Dionysios Veronikis. She may be guilty of nothing more than trusting her officials to do what she asked. These, presumably, are the same officials who told her there was no planning under way to reintroduce mesh.
Presumably, it was their assurance that prompted her to stand in front of MSPs and rubbish a Sunday Post report revealing the plans. Within days, as she crashed into reverse gear, Ms Freeman promised Dr Veronikis would be brought to Scotland.
This did not, according to observers of her expert committee, win unanimous support and the impression that surgeons and medical officers tasked with bringing Dr Veronikis to Scotland were not fully committed to the task is hard to shake.
Maybe their noses are out of joint? Perhaps they believe Dr Veronikis does not merit his world-leading reputation for fully removing mesh? Possibly they resent the suggestion they have anything to learn? Or perhaps, as Scottish Tory leader Jackson Carlaw suggested in Holryood, the real reason is even more damning.
Perhaps, he said, there is a professional conspiracy, a reluctance to open up the files of patients to scrutiny, to allow Dr Veronikis to speak to women in Scotland who have been told they have had their mesh fully removed when, in fact, they have not.
Perhaps, when the First Minister finally meets these women, ruined by mesh and left in agony, as politicians and surgeons talk and talk, she might ask them what they think?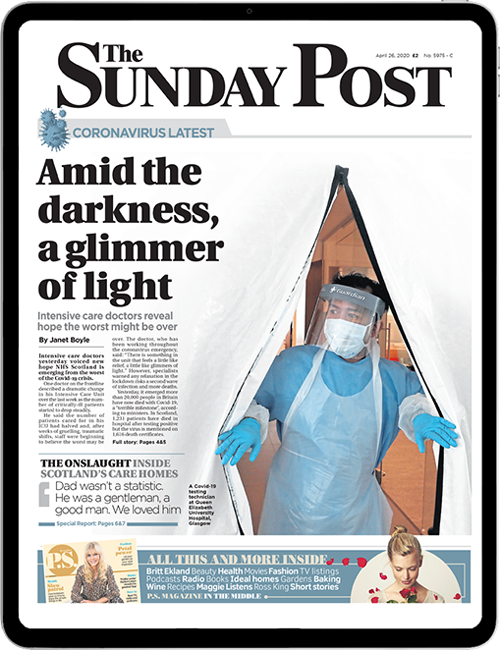 Enjoy the convenience of having The Sunday Post delivered as a digital ePaper straight to your smartphone, tablet or computer.
Subscribe for only £5.49 a month and enjoy all the benefits of the printed paper as a digital replica.
Subscribe