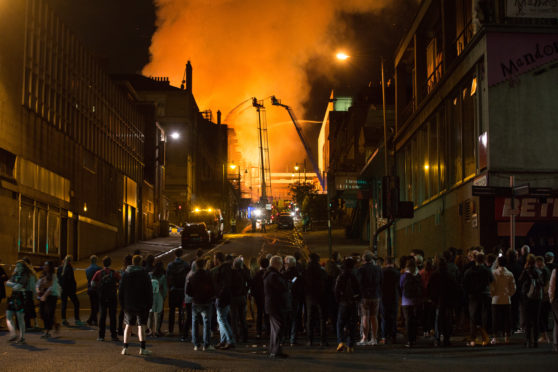 The shock and sadness drifted like smoke from the west end of Sauchiehall Street around the world.
The world-famous Mackintosh building was all but destroyed, an icon of design and architecture gutted by flames and ruined by smoke and, in May 2014, it seemed the whole world shared Scotland's pain.
As the board and management team of Glasgow School of Art promised to rebuild the ravaged building every Scot had their back. But that was then.
Today, we reveal how millions of pounds, £20 million at least, probably much more, carried to the art school on a torrent of goodwill was never needed to rebuild Charles Rennie Mackintosh's masterpiece. That was covered by more than £50m of insurance money.
So what did the art school do? Did they go public, thank everyone for their support, say they wanted to use the donations to improve and expand the campus, ask if everyone was all right with that and, if not, offer to refund their money?
Well, no, they did not. Instead, they launched another fundraising appeal, to fully fund their expansion plans but, crucially and questionably, were still talking about the fire, still talking about rebuilding the Mackintosh building.
Now, there is much to like about Muriel Gray, but, as can happen, sometimes, in the wrong place at the wrong time, someone's qualities can turn into terrible failings.
The chair of the GSA board is spikey, unwilling to suffer fools gladly, or at all, and more than willing and capable of fighting her corner. However, on occasion, say, for example, when she is giving evidence to a Holyrood committee, her passionate conviction can look a little like arrogance.
When your institution has just suffered a second devastating fire, four years after the first; when the rebuilding was funded (or so we thought) by millions of pounds of public donations and taxpayers' subsidy; when that money has literally gone up in smoke, then it might be time to draw your horns in.
It might even be time for a note of contrition or a word of apology because these fires did not only devastate the art school. Neighbours were disrupted, traders hit and Glaswegians lost one of their city's most popular concert venues as collateral damage; a venue, incidentally, that most of them knew better and enjoyed far more than the art school, which despite its majestic reputation, or perhaps because of it, never seemed to encourage visits from the hoi polloi.
It might, in fact, be time to hesitate before suggesting the stewardship of your board and management team has been exemplary and that rebuilding the school "is not up for discussion".
Well, it's up for discussion now or, more specifically, the future management of the GSA is up for discussion.
It is, frankly, not before time.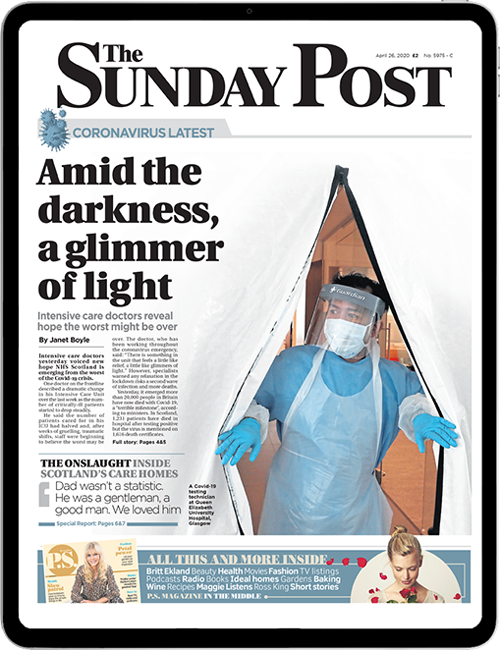 Enjoy the convenience of having The Sunday Post delivered as a digital ePaper straight to your smartphone, tablet or computer.
Subscribe for only £5.49 a month and enjoy all the benefits of the printed paper as a digital replica.
Subscribe