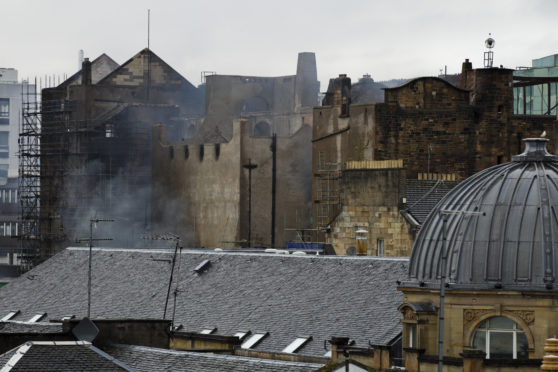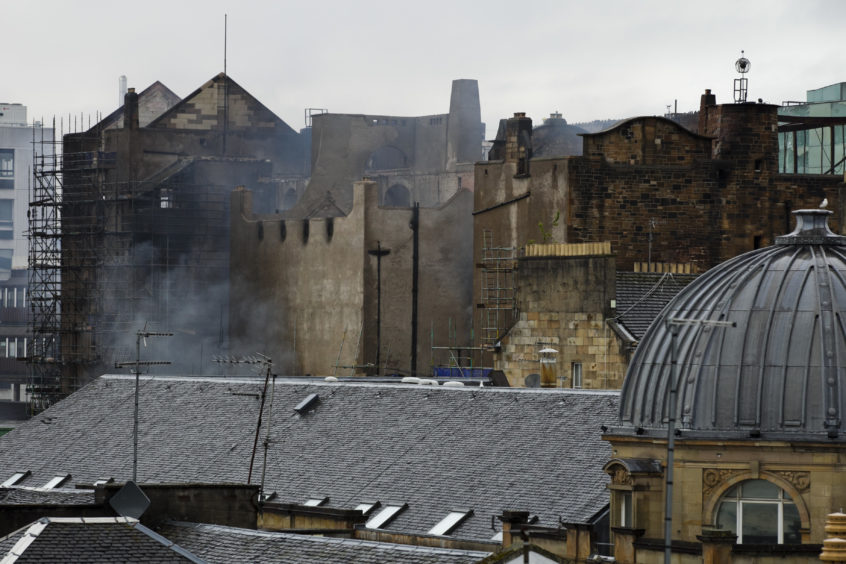 Maybe it was The Munro Show? Perhaps all those years battling gales on top of Ben Macdui while holding a microphone encouraged Muriel Gray to believe she must shout to be heard?
It can, at times, make her seem a little impervious to the perception of others, oblivious to how her actions might be seen in a wider world. She has retained the gung-ho, lean forward, not-a-damn-given spirit that marked her out on TV in the 1980s, but, while that might have been fine when being sarcastic about Madonna on The Tube, it is not necessarily a great look as the leader of an institution as important as the Glasgow School of Art.
Certainly, it did not win her, or her organisation, any friends when she gave evidence to the Holyrood committee investigating how the art school, stricken by two devastating fires in four years, is led and managed. Ms Gray seems not at all concerned about winning friends, never mind influencing people, but, as the leader of a body in receipt of millions of pounds of public money, perhaps she should be?
We are clearly biased, but her all-points bulletin last Sunday morning when she attacked our journalism generally and our award-winning political editor personally, seemed to make her school seem smaller than it should. Our reaction was not, perhaps, surprising but what might have surprised Ms Gray, was just how many students, staff and even, apparently, fellow board members seemed to agree as they forwarded her statement to us with their own critical reviews attached.
Ms Gray does not agree with our news judgement, which is fine, but, for someone who has worked around the media most of her life, she has an odd idea of the role of newspapers, believing her organisation, which banks such a lot of public money and has suffered such a lot of misfortune, has the absolute and sole right to decide what information deserves to be seen by a wider audience and what does not.
We do not necessarily agree and have reported extensively, accurately and fairly on the art school's leadership and, in particular, its decision to collect £20 million in donations to rebuild the school after the first fire in 2014 despite knowing insurance money would, in fact, fully restore the Mackintosh building. Those donations, gathered during a lavish international fundraising appeal, were instead diverted into a campus expansion plan.
Last week, we told how the school's interim director sought approval to spend up to £370,000 on a public relations "analysis, synthesis and strategy". It still seems an awful lot of money but, after Ms Gray synthesised her own PR strategy on Sunday morning, it might start looking like a bargain to her board members.
In hindsight, they might wish they had staged an intervention before Ms Gray could press Send All a week ago, wrestling her laptop to the ground before entombing it in concrete, calling it Humility and entering it for the Turner Prize.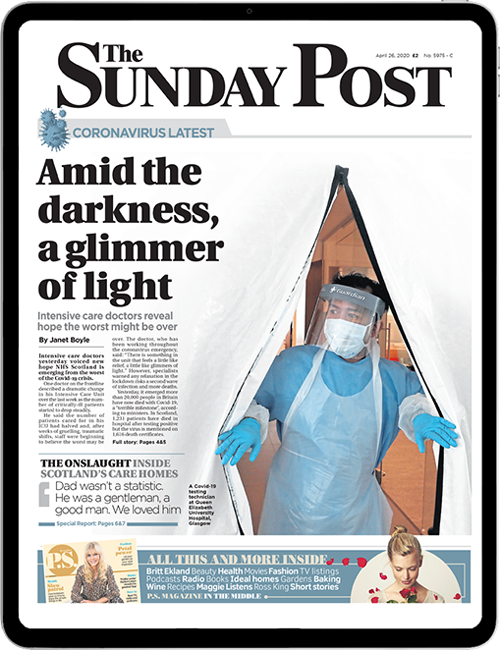 Enjoy the convenience of having The Sunday Post delivered as a digital ePaper straight to your smartphone, tablet or computer.
Subscribe for only £5.49 a month and enjoy all the benefits of the printed paper as a digital replica.
Subscribe