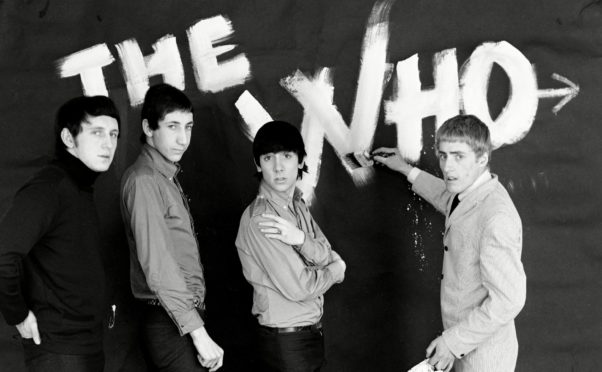 We often say that a group changed the course of music, but nobody changed it quite as much as The Who.
Before them, the world had never seen anyone make a proper attempt at so-called rock operas, sprawling double albums that told a story, all the songs linked with one theme.
Nobody before The Who had boasted a bass player and guitarist who played a mixture of chords and lead at the same time, which often made them sound like more than just a four-piece band.
They played at such volume that the famous stacks of Marshall amplifiers became a staple of every major rock band.
And they played with sheer noise, feedback and synthesizers in a way nobody had tried before, and which just about everybody would soon copy.
To be fair, nobody else could boast four such incredible members, who added up to far more than the sum of their parts.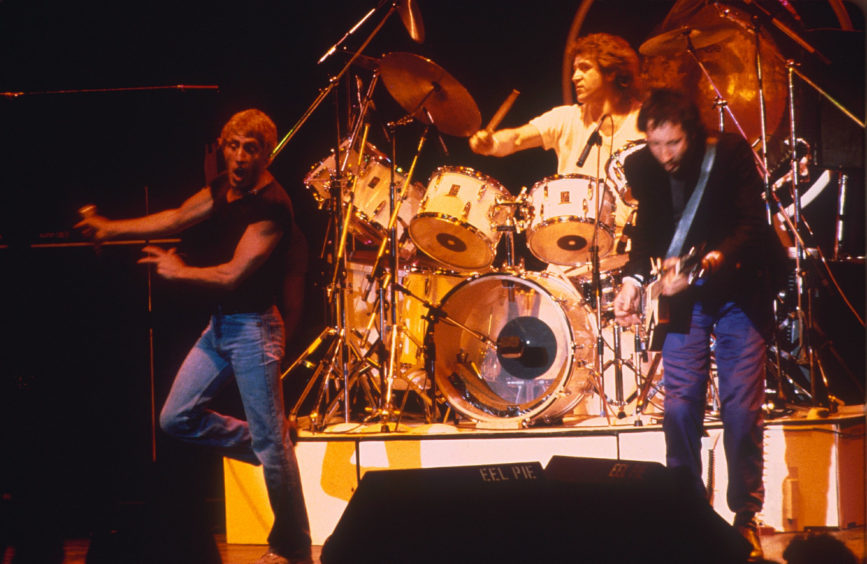 Roger Daltrey had the sort of soaring voice that could effortlessly tackle any kind of song, while there had never been, and never will be, another drummer quite like the amazing force of nature that was Keith Moon.
John Entwistle on bass reinvented how bassists played the instrument, and he added brass instruments to the mix before anyone else.
And then they had Pete Townshend, who could come up with short, sharp hit singles and lengthy, meandering album tracks, could play just about any instrument and was no mean singer himself.
As a songwriter, however, he has rivalled anything Lennon-McCartney or Jagger-Richards came up with.
And as stage presence goes, nobody could leap across a stage quite so spectacularly as Pete. In fact, at 73, he still does.
Daltrey, Townshend and Entwistle had grown up in Acton, London, even attending the same grammar school.
Pete's dad had been a sax player, his mother an entertainer for the RAF during the war, and both happily gave the lad their backing for his fascination with rock'n'roll.
It was trad jazz, however, that Pete and John played after becoming schoolmates and starting a band.
Entwistle, whose strong constitution and aggressive playing would earn him the nicknames The Ox and Thunderfingers, also played French horn with a symphony orchestra.
At that point, you wouldn't have put money on these lads being behind raucous songs like My Generation and Substitute, Pictures Of Lily and the rest.
Townshend later went to Ealing Art College, and would say many times that he took lots of influences from that side of life as well as from the American music he listened to.
The Who, in years to come, would always have an arty side, clearly knowing the value of having an image and of putting great-looking covers on their albums.
You wouldn't have found Roger Daltrey trying his hand at French horns or art. He hung out with gangs, got into trouble at school, and went to work on a building site after being expelled at 15.
In 1959 he founded The Detours, the group that would become The Who, and they'd make their money at weddings and any kind of gig people would offer them.
Roger spied John walking down the road with a bass, and plucked him out of obscurity and into his band. Entwistle suggested Townshend as a guitarist, and voila, they had a band.
It seems incredible now, but Roger had been their lead guitarist at first, when they churned out covers of Shadows and Ventures instrumentals.
When one singer left, he moved to the microphone, which left Pete to concentrate on guitar.
As Johnny Kidd and the Pirates were among the bigger bands they supported, this allowed Pete to get a bird's eye view of Mick Green, their guitar man who seemed able to play rhythm and lead at the same time.
They loved the idea of not needing a second guitarist to fill in the holes, and it was this that gave The Who their distinctive sound.
If you listen to just about anything by The Who and marvel at Entwistle's busy bass parts, you can hear how he cleverly filled up the holes while Pete did the fancy guitar stuff.
Other people would do something similar, or course, but precious few did it quite as well, or with such excitement, as The Who.
When they came to choose a new name, Townshend actually preferred The Hair, but Daltrey was the boss back then and from a number of good and not-so-good options, he chose The Who.
As they would go on to sell more than 100 million records with that name on the sleeve, it's fair to say it wasn't a bad choice.
Under the new name, they were doing a gig with a stand-in drummer, after their first drummer had quit, when they got chatting to another sticksman, Keith Moon.
He had been playing since 1961, had grown up in Wembley and, though he was in a semi-pro band, he was keen to go full-time.
On the instant audition, he played so frenetically that he broke a drum skin and a pedal, but they loved his enthusiasm and wildness.
Little did they know that was him being laid-back – in a few years he'd be driving Rolls-Royces into swimming pools and chucking tellies out of posh hotel windows.
For a while at this point, a manager persuaded them to have another name change, but they tasted little success as The High Numbers and promptly became The Who once again.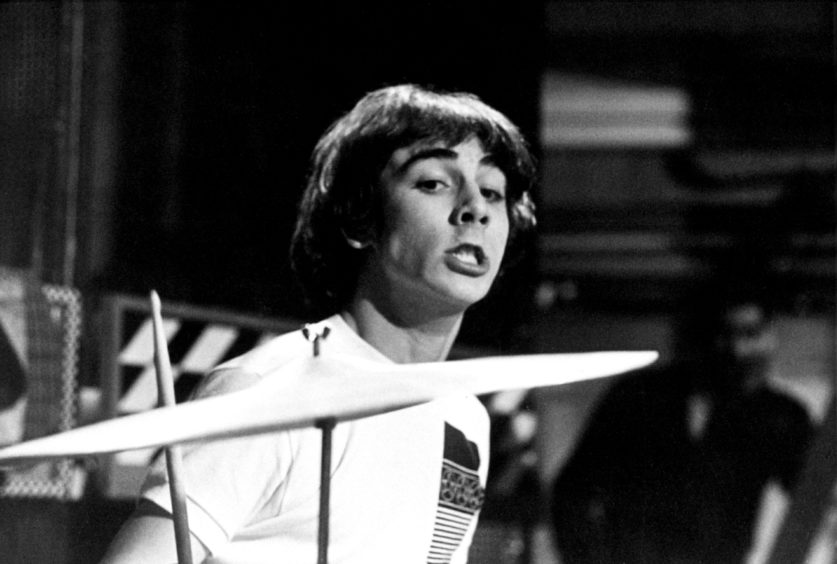 It was perhaps this experience that told them they had to give things a kick-start, but now the band decided to change their onstage image.
Roger started swinging his microphone around his head with such energy that you really wouldn't want to get too close to the stage.
Keith developed showy tricks such as throwing his sticks into the air between beats.
And Pete began using the iconic flailing "Windmill" motion, playing chords like he was trying to smash his guitar in pieces.
He would, of course, become infamous for smashing his guitars in the years to come, another aggressive, Who trademark that made their concerts the most exciting around.
They also got themselves new management.
Kit Lambert and Chris Stamp were filmmakers keen to find a young band they could base a film around. For Pete Townshend, meeting these guys let him use his experience of art school as well as his music.
With them giving the band an image and direction, it was all starting to come together.
It was in the summer of 1964 that Pete began, unintentionally, smashing his guitars. He had broken the head of a guitar on a low ceiling and was infuriated by laughter from the crowds.
So he smashed it to pieces before picking up another guitar to continue the set.
Needless to say, the crowd would turn up expecting more of this destruction at every gig. Even Moon took to kicking his kit over, though you would rarely see the calm Ox punishing his precious bass, sensible man.
If anyone was in any doubt that The Who were on the way to the top, the year 1965 changed all that.
They put out not one but three sensational singles, songs that bands still cover to this day and that still sound as youthful, energetic and vital as they did back then.
I Can't Explain, Anyway Anyhow Anywhere and the classic My Generation demonstrated just what a songwriter Pete Townshend was.
All three reached the UK Top 10, the last one getting to No. 2.
Pirate radio stations loved I Can't Explain, which had a sound not unlike The Kinks, another cool London band of the time, and there were lots of future stars out there, loving these songs.
David Bowie was just one, and when he came to record an album of his own favourite songs, Pinups, The Who featured heavily, with I Can't Explain and Anyway Anyhow Anywhere among them.
Appearances on TV also gave The Who a regular huge boost, not least the much-loved Ready Steady Go!
Not that their distinctive new sounds made all this instant success plain sailing. Their record company didn't fancy some of the noisy tricks used on Pete's guitar sound, and the lads had to persevere and twist a few arms to even get Anyway Anyhow Anywhere released in the USA.
If they had to fight with the record company folk, they also had a few battles amongst themselves, and it would be a while before The Who were the tight-knit buddies they'd become.
Daltrey didn't like the direction they were taking, and he hated some of Moon's wilder habits, and one fight led to him being sacked and then taken back.
The Who would stick together, grow stronger and continue to dominate the second half of the Sixties, and way beyond.
To be continued in part two tomorrow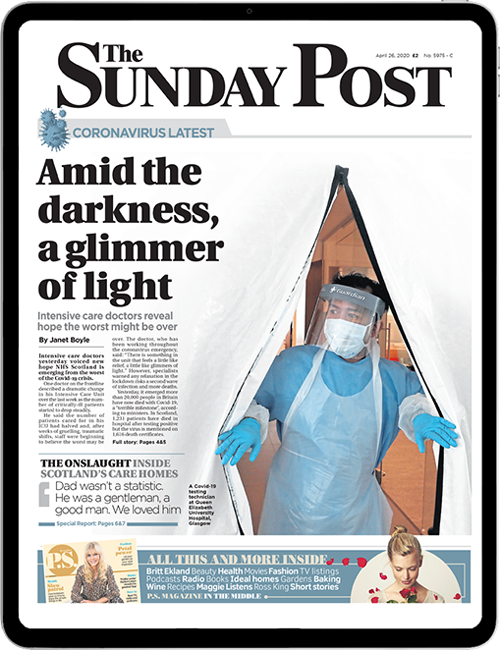 Enjoy the convenience of having The Sunday Post delivered as a digital ePaper straight to your smartphone, tablet or computer.
Subscribe for only £5.49 a month and enjoy all the benefits of the printed paper as a digital replica.
Subscribe