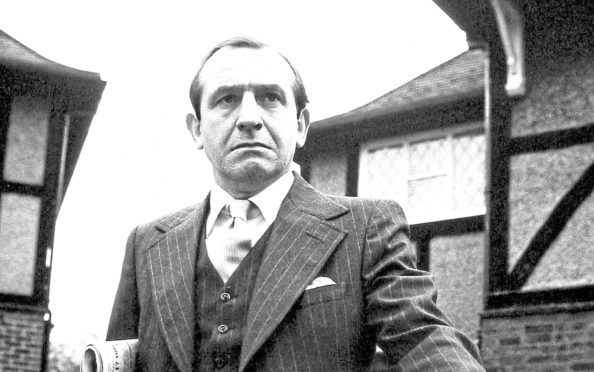 As CJ, the tyrannical boss of Sunshine Desserts, would say: "I didn't get where I am today without recognising a classic sitcom when I see one!"
And David Nobbs' innovative and intelligent comedy, The Fall & Rise Of Reginald Perrin, adapted from his own books, is certainly that.
Downtrodden suburbanite Reggie Perrin, played by the late Leonard Rossiter, first appeared on our TV screens in 1976 and the show was an immediate success.
Two further series quickly followed with millions of viewers regularly tuning in to watch the antics of Reggie, wife Elizabeth, brother-in-law Jimmy, boss CJ and the rest of the family and workmates.
It's hard to believe that over four decades have passed since the unpredictable Reggie stripped off on a Dorset beach and ran into the sea for the opening credits of The Fall & Rise Of Reginald Perrin.
It's equally hard to believe that the angst-ridden executive's entire adventures were packed into just 10 and a half hours of classic British comedy.
TV history is full of formulaic comedies with predictable plots and characters, but that could never be said of Reggie Perrin.
So what were the magic ingredients that made the show so popular with audiences back in the 70s and even now, whenever we're fortunate enough to be treated to a re-run of this fine comedy?
Reggie's circuitous life was depicted beautifully through Nobbs' clever and uproarious scripts. Not only did the writer – who died in 2015, aged 80 – write funny dialogue, he also created strong and memorable characters, all of whom transferred well to the small screen.
Who can forget the likes of the inept Doc Morrissey who suffered more ailments than his patients, wimpish David "Super!" Harris-Jones, Tony "Great!" Webster and Reggie's loyal secretary, Joan?
An endless supply of zany individuals meant the series didn't rely solely on its main star to carry the show.
No one could argue about Leonard Rossiter being the driving force throughout the three series – after all, he was playing the lead – but what was rare compared to the rest of the sitcom genre was the quality of the whole cast.
One of the main factors which has ensured the series' longevity is that the motivation behind each of the three original series is timeless.
In the first, the banality of Reggie's everyday existence as just another victim caught up in the monotony of life's treadmill struck a chord with countless people, many of whom could relate to his anxieties caused partly by the pressure, politics and pettiness of industry.
At least Reggie had the guts to try and do something about it even if his success was a little suspect.
It's not often you find a writer who is actually pleased his work was rejected, but that is how author David Nobbs felt regarding the day in 1974 when a BBC producer turned down his idea for a play.
BBC Pebble Mill were planning a series of plays highlighting some of the social problems at that time and Nobbs submitted a synopsis about a man who goes barmy after being caught up in the rat race. The idea was rejected.
"Because it was dressed up in comedy, the producer failed to see the central theme of the play was both serious and topical," explained Nobbs, who also wrote, among other TV series, A Bit Of A Do.
In hindsight, Nobbs realised that the rejection, albeit saddening at the time, marked the turning point in his writing career.
"As a writer you never waste a good idea so I sat down and turned my one-page synopsis into a novel which was to change my life from being a jobbing actor into a successful novelist."
Although he never worked in the food industry or suffered a boss like CJ, David Nobbs' childhood was, perhaps, an influence behind elements of the storylines.
"I suppose the only autobiographical influence related to my experience of growing up in Orpington, Kent," he recalled. "Each morning, I caught the 8.14 to my prep school while my father caught the earlier 8.02 to his place of work.
"My train was always teeming with commuters and I spent the journey watching everyone with their briefcases, rolled umbrellas and bowler hats heading for the office. Even at that young age, I hoped I'd never end up like them."
Around the Nobbs' house, little streets and new estates provided homes for middle-class families – all very suburban and true commuter country.
It was this world which later influenced his writing and helped create the edifice on which Reggie Perrin grew.
Adding to Reggie Perrin's mid-life crisis was the assemblage of characters he encountered, many of whom followed him through the various phases of his complicated existence.
With CJ, Nobbs tried creating the ultimate autocratic boss, always rattling out clichés incorrectly and playing with executive toys adopted to inflate his self-importance.
"Then I created David and Tony, a couple of yes-men you get in any organisation, Joan, the secretary, and the others. When establishing characters I liked turning them on their heads a little to introduce unexpected traits."
The sitcom contained more than its fair share of quirky features, such as the famous hippo Reggie pictured in his mind whenever his mother-in-law, who we never saw, was mentioned.
"I certainly never had a mother-in-law remotely like a hippo," Nobbs remarked. "It's simply taking the old mother-in-law joke and making something new out of it that isn't offensive or particularly sexist."
The first offer to film a TV adaptation of his novel came from Granada TV for whom Nobbs had just written a play.
"They were interested in screening Reggie Perrin as three 90-minute shows with Ronnie Barker as Reggie," explained Nobbs, who mentioned the offer to his agent.
"He advised against accepting it for two reasons. First, he didn't think it would give me enough exposure on mainstream TV and, second, thought it would make a wonderful sitcom because the BBC were interested."
By September 1976, Nobbs' novel had been adapted for the small screen and a pilot episode transmitted. It attracted favourable reviews so BBC chiefs commissioned a full series with Rossiter playing the lead.
The actor, however, wasn't Nobbs' first choice – that was Ronnie Barker. But because he was tied up with Porridge, Open All Hours and The Two Ronnies, Rossiter was offered the role – partly because the then Head of Comedy saw Reggie Perrin as the ideal vehicle with which to tempt Rossiter to work for the BBC.
At the time, Nobbs was disappointed the part was offered to Rossiter but soon realised he was a perfect choice.
"Leonard could express the anxieties Reggie was experiencing in every move, expression and word he uttered. He could also combine pace with subtlety, which is very difficult. Most actors who try being subtle come across as slow, but not Leonard. He could rattle the lines out at a rate of knots while still retaining that degree of delicacy."
Once the sitcom's pilot had led to a full-blown commission, Gareth Gwenlan, who was only in his early 30s, took over the reins and directed the rest of the show.
Gwenlan – who died in 2016, aged 79 – was impressed with the entire cast. He said: "John Barron, a versatile character actor, was wonderful as CJ.
"Pauline Yates had a difficult role playing alongside Leonard. But she was unflappable and didn't let Len get to her, playing her part with absolute consistency.
"Sally-Jane Spencer was perfectly cast as Linda, the suburban bimbo, while Tim Preece, as Tom, established a level of pomposity and intensity that was just right for his character.
"John Horsley played Doc Morrissey splendidly with a degree of vagueness that one will always associate with the character. Some of it was deliberate but the rest true Horsley – the part was made for him.
"Sue Nicholls was marvellous as Joan, Reggie's faithful secretary, while Trevor Adams and Bruce Bould, both very underrated actors, were perfectly cast as the yes-men David Harris-Jones and Tony Webster.
"Then, of course, there was Jimmy, played by Geoffrey Palmer. He's a wonderful actor and portrayed his character brilliantly."
When the first series hit the screens, Nobbs was a little apprehensive about how well the programme had been received by the public.
Not only was there a dearth of feedback from the BBC but he knew ITV were transmitting strong programmes which could potentially dent any chances Reggie Perrin had of attracting and sustaining a big audience.
But frets were quickly dispelled upon visiting a hotel in Leeds, as Nobbs once explained. "I was staying in the hotel while working for Yorkshire TV.
"The reception desk was on the second floor and as I waited for the lift, three businessmen arrived and pressed the lift button again. They waited for a while before one turned to his colleagues and said, 'Oh, come on, I didn't get where I am today by hanging around for lifts!' To which the other two replied, 'Great!', 'Super!', before heading to the stairs.
"I couldn't believe my ears. It suddenly struck me that the catchphrases were catching on which meant the series was making an impact."
n Richard Webber is the author of The Life And Legacy Of Reginald Perrin, published by Virgin.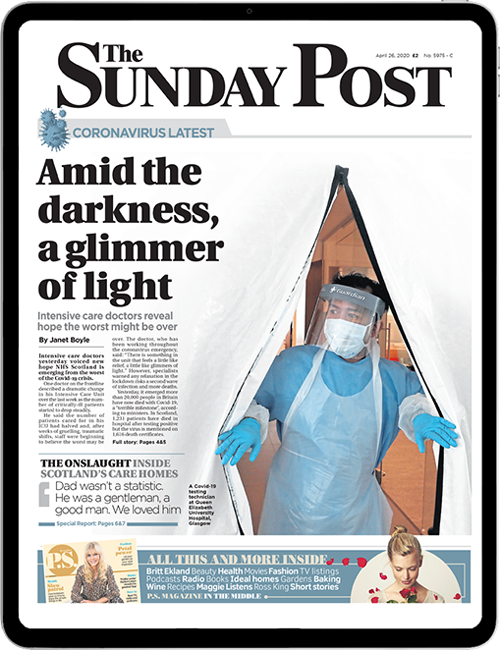 Enjoy the convenience of having The Sunday Post delivered as a digital ePaper straight to your smartphone, tablet or computer.
Subscribe for only £5.49 a month and enjoy all the benefits of the printed paper as a digital replica.
Subscribe