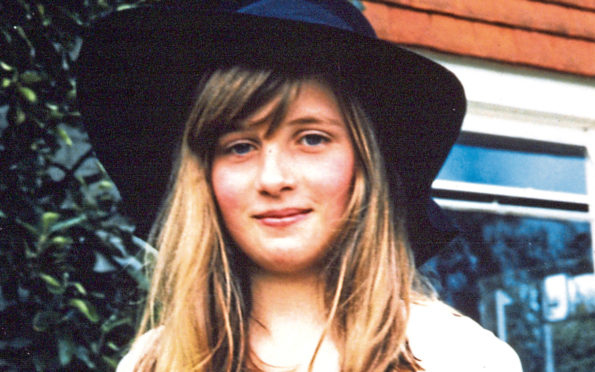 If you imagine Diana Spencer's childhood and life was idyllic and perfect before she became a princess, well, you are only half-right.
Brought up in privileged surroundings by a loving family, Diana nonetheless spent those years with an unmistakable sense that she'd disappointed everyone.
Why on Earth would a young girl with her background feel her very presence had let mum and dad down?
According to those who knew her best, it was because her mother was desperately hoping for a son rather than a daughter.
Her mother had given birth to a son, John, who tragically died after just 10 hours of life, and she had been praying that her next child would be another male.
Instead, on July 1 1961 Diana came into the world to join two sisters, and Diana herself recalled: "Both parents were crazy to have a son and heir, and there comes a third daughter."
Her mother was Frances Spencer, who would later become Frances Shand Kydd, leaving Diana's father when she was still a young child.
Before she did, of course, she would finally have a son, Charles. Diana's father was John Spencer, Viscount Althorp, and those big sisters were Sarah and Jane.
Branches of the Spencer family had titles such as Duke of Marlborough, Earl Spencer and Earl of Sunderland, claiming descent from the powerful medieval family Despenser.
Diana's great-grandmother was Margaret Baring, of the famed banking family, and distant ancestors included the Duke and Duchess of Marlborough.
Indeed, Prince Charles was also a distant relative, both being descended from the Tudors via Henry VII.
The House of Stuart was also in Diana's line, as was the 2nd Earl of Essex, an English nobleman who had been a favourite of Elizabeth I.
There was American lineage, too, from her great-grandmother Frances Ellen Work, the daughter of a rich Ohio stockbroker.
Not that much of this stuff would make much difference to young Diana, who often appears to have a cheeky grin and be having fun in her early photographs.
Her parents had taken a week to decide on Diana Frances as her name, after Lady Diana Spencer, an aunt from way way back, who had also been a potential Princess of Wales, funnily enough.
Diana was baptised on August 30 1961, at St Mary Magdalene Church, Sandringham, and you have to wonder how aware she was of the strain her troubled parents were under.
Brother Charles would later describe the "humiliating" experience his mother endured, being sent to Harley Street to find out why she hadn't produced a male heir.
"It was a dreadful time for my parents and probably the root of their divorce," he said, "because I don't think they ever got over it."
Aware or not of all this behind the scenes – and she was certainly aware of being a disappointment simply for her gender – Diana grew up at Park House, Sandringham.
It was a house leased from the Queen, and through the 1960s Diana played with Princes Edward and Andrew when the royals holidayed at Sandringham House.
She was only seven when her parents divorced in early 1969, her mother later marrying Peter Shand Kydd.
The girl had lived with her mother during her parents' separation during 1967, until Lord Althorp won custody of her and she was not allowed to go back to her mother's.
Sadly, she didn't get on with the woman who replaced her, becoming her stepmother in 1976. Raine, Countess of Dartmouth, just didn't hit it off with Diana, who thought she was a "bully".
Diana is said to have been very unhappy and described this part of her childhood as "very unstable, the whole thing".
She'd been known as Lady Diana since 1975, when Earl Spencer inherited his title.
It was at this point, with Diana aged 14, that the family moved to Althorp, Northamptonshire, which is the Spencer seat.
Diana had been taught at home first, by governess Gertrude Allen, before attending Silfield Private School, Norfolk, and Riddlesworth Hall, Thetford, when she was nine.
She would later attend the same school as her sisters, in 1973, but Diana failed her O-levels twice and was clearly less than fascinated by the world of academia.
Have her dive into a swimming pool, however, or swim up and down it, and she was in her element.
Ballet and tap dance, too, had her far more enthralled than boring old maths or science. She was also a very decent pianist, and in her teens would add cooking to her skills.
Sharing a flat in London with two pals, she took an advanced cookery course, along with making a few bob here and there from dance instruction and other small jobs.
We can only hope her dance students were more helpful and considerate than the young Diana had been. She and Charles disliked their nannies, whom they saw as a threat to their mother, and they often got stroppy.
It was not unknown for Diana to throw clothes out the window, or worse, and she was not always a little angel!
Considering she would become a fashion icon globally, and was often so slim that her millions of fans worried about her, Diana could pack away the grub in her early days.
At school, the other girls found her appetite hilarious, often daring her to stuff her face with several helpings of whatever was on the menu that day.
She always obliged, and never got fat or ill. All of which concealed the fact that Diana had been a nervous child, one who slept with the light on until she was 10.
She never explained why exactly, but she was terrified of the dark and admitted she had been almost obsessed by it until she got a bit older.
Diana also told her father that she felt convinced she would one day be the wife of someone important, perhaps a well-known banker or the like.
Perhaps not as famous as a man often described as the most eligible bachelor in the country, but definitely a man who would have a bit of name and be well-known in fairly powerful circles.
Her father was a man she could always talk to, even in the darkest days of troubles with his second wife, her stepmother.
Lord Althorp often told her how to behave with people, to be a good listener and treat everyone with respect.
"Treat them as individuals, and never throw your weight around," he would remind her, words that she took to heart.
Diana was also a marvellous, considerate sister, pampering Sarah and basically being a dogsbody for her.
"I used to do all her washing when she came back from school," Diana said. "I packed her suitcase, ran her bath, made her bed."
Among the many aspects of the adult Diana that so many loved, her ability to care more about others than herself was one of her most endearing qualities.
Of course, it was through Sarah that she would get to meet Charles. He had dated her older sister for about nine months in 1977, but neither he nor Diana could have dreamed the connection they might have in years to come.
In those early days, Diana was just trying to please everyone, afraid she had been such a big disappointment.