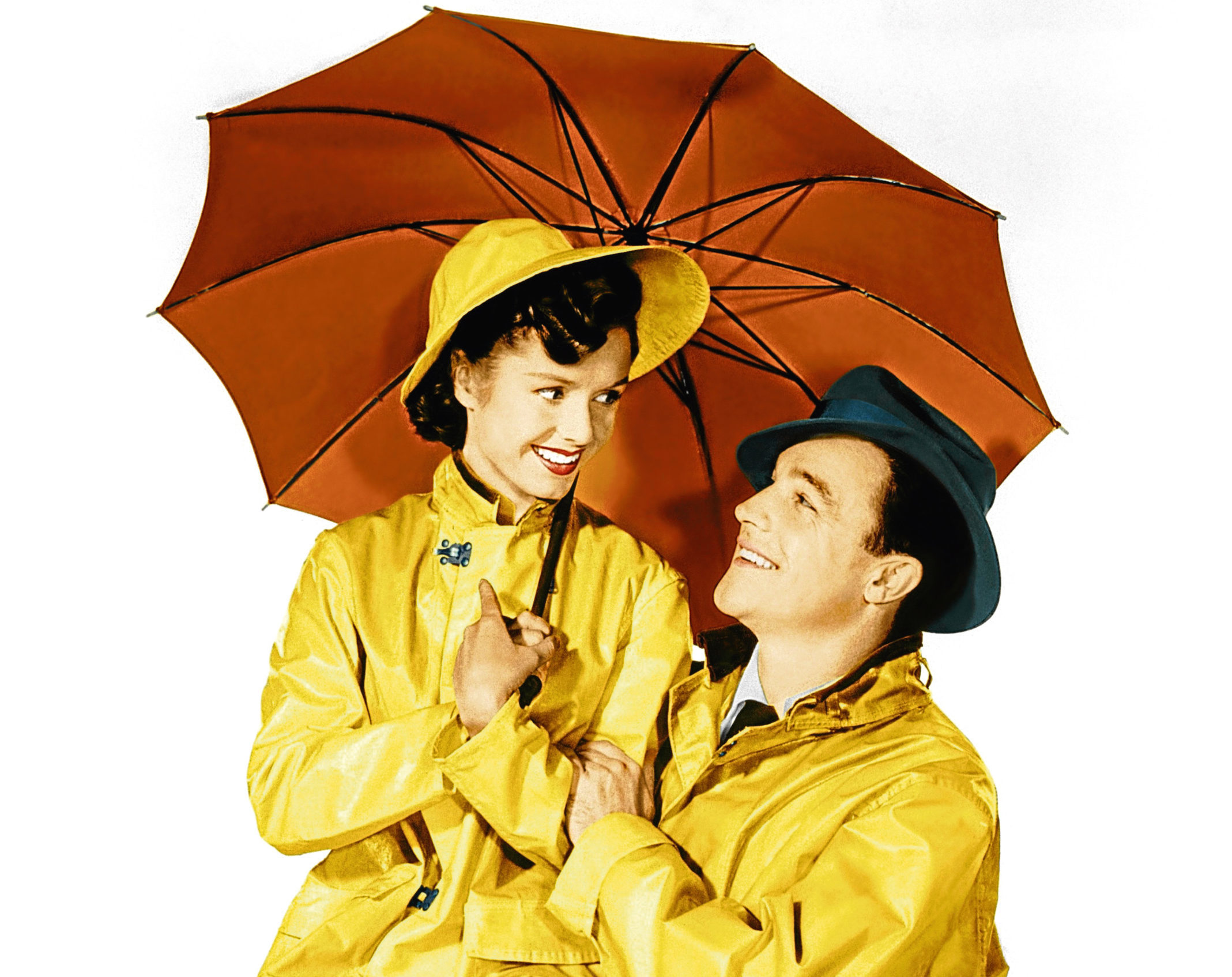 MUSICALS must be the most visually spectacular of all movies.
If it's not dozens of dancers high-kicking across a Hollywood sound stage, it's Julie Andrews twirling about on an Alp or people dancing on the roofs of cars stuck in a traffic jam on a freeway in La La Land.
"The visuals are a big part of musicals. Who wants to go and see a musical that doesn't look good?" asks Richard Barrios, an expert on the genre.
"You think of musicals and you think of Busby Berkeley. He was in a class by himself with his huge, elaborate production numbers in classic musicals, and is one of the most imitated film-makers of all time.
"He's up there with the likes of Hitchcock as far as being imitated, but the more they try to copy him, the more the work of the original shines through as being in some important ways inimitable."
Richard's new book, Must-See Musicals, looks at 50 classic films and some might be surprised by a couple of his inclusions.
I raised an eyebrow at The Wizard Of Oz, The Rocky Horror Picture Show, A Hard Day's Night and Grease but, when you think about them, of course they are musicals.
"Totally!" he laughs. "A musical can be a musical and span another genre. Rocky Horror is a horror spoof musical, while The Wizard Of Oz is a fantasy adventure musical.
"One movie I never would have included, though, is a science-fiction musical from back in 1930 called Just Imagine. It's charming but it's strange.
"But even all the way back then, they were pushing the boundaries.
"Actually, at the dawn of sound was when they were at their most experimental. They didn't necessarily know what would make a musical so they tried everything. It was only later that it got a little more standardised."
The usual view is that in a musical, the songs move the plot along. Does that happen in A Hard Day's Night?
"That film was so innovative and so much better than what rock musicals had been like up to that time," Richard points out.
"It had The Beatles in performance like a regular backstage musical, but you also saw them cutting loose away from the stage and the screaming young women. It uses their music in that context as well.
"It shows that music liberates them and enables them to make their lives bearable because otherwise, with all the ruckus, it might have been hard to take."
There is no question that the Disney films are musicals.
"Absolutely, and that was planned at the very beginning with their first sound cartoon, Steamboat Willie," says Richard. "When they added the soundtrack, they had a metronome to make the whole thing musically-conceived.
"That was back in 1928. Since then, it's been a progression of how music can enhance the mood.
"Look at all the different ways they've done it. In Snow White, the songs advance the story, but then you get to something like Fantasia which is — and some people hate it! — a phantasmagoria of music and image combined."
Asked to name the biggest star of musicals, some may go for Judy Garland, some for Gene Kelly, but I reckon it could be argued that it was actually Elvis.
"It could be!" agrees Richard. "He changed the face of popular music. It's a shame he didn't have more opportunities to make really good musical films.
"In a film like Jailhouse Rock or King Creole, you can see the potential.
"It makes you sad to see how good he could have been had he had more opportunities or more co-stars like Ann-Margret, who brought out something exciting in him with their chemistry and competition.
"I'm from the southern United States, like Elvis, so it was wonderful growing up and seeing him at the movies, even in these schlocky later ones. He was a bona fide musical star.
"The other rock musical I include is The Girl Can't Help It, which really opened a lot of people's eyes to the potential of rock music on film. It's still a delightful movie."
Certain musicals have cemented a place in our hearts, as Richard explains: "Look at Meet Me In St Louis. It would take someone with a very stony heart to ever grow tired of that film. It's so extraordinarily well-made.
"It doesn't have a plot but, boy, does it work and you are moved. Few films about families create the spell that film does.
"Thanks to Have Yourself A Merry Little Christmas, it's always going to be tied to that season, but they can run that movie any time because people are startled at how moved they are.
"It's an old-fashioned movie but look at the depth and the beauty. Few films other than musicals give us as rich an experience with music, performances and design.
"It came at a time when musicals had been locked into more of a formula during World War II. This one broke from that.
"Judy Garland didn't particularly want to do it because she thought it was a regressive role for her, playing a lovesick teenage girl when she was in her 20s.
"But what a marvellous film. It's in my top 10."
Well now, with that statement, Richard has opened the door to ask for his favourite musicals.
"I have a top three!" he reveals. "The top one for me, which I do think is great but for very, very personal reasons, is The Wizard Of Oz.
"There are personal associations, like first seeing it at my grandmother's house one Christmas, that I could mention, but I do think the film-making, the writing and the performances make it truly wonderful.
"The second would be Singin' In The Rain — of course! How many musicals really have a script as terrific as the songs?
"A lot have great song-and-dance sequences, but then you have to wait till the next one because the plot isn't always that exciting. With Singin' In The Rain it is, because it went back to the beginning of musicals to show how they were invented.
"People went above and beyond their capabilities to make something amazing. Debbie Reynolds said the two hardest things she ever did in her life were childbirth and Singin' In The Rain!
"My third favourite is a film that isn't as well known, but I cannot call it anything other than a sublime masterpiece. From way back in 1932, it's Love Me Tonight with Maurice Chevalier and Jeanette MacDonald.
"It was directed by the great innovator Rouben Mamoulian. People just need to see it to know how influential and eternal it is.
"Go back to La La Land and watch the opening sequence — the big traffic-jam production number. The director consciously modelled that opening sequence on the beginning of Love Me Tonight.
"So 85 years after it was made, it is still having repercussions.
"That's a sign of greatness.
"Everybody's going to have their top-three list. though. Come up with your own, tell people about them and celebrate them!"
My list-topper is High Society, a glaring omission from the book in my humble opinion.
"You know, the very first book event I did for this, a woman came up to me and all she said to me was: 'You'd better have High Society in there!'" admits Richard.
"It's a beautifully-made film, but 50 is not a large number. There were so many bases to cover. We all have our own favourites."
Turner Classic Movies Must-See Musicals by Richard Barrios, published by Running Press, is in shops now.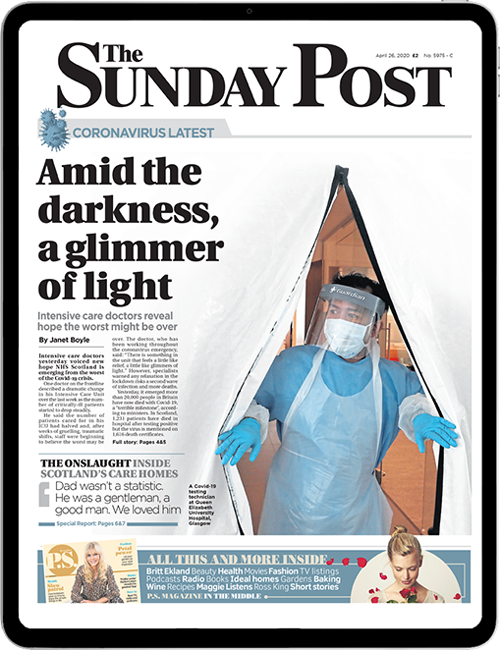 Enjoy the convenience of having The Sunday Post delivered as a digital ePaper straight to your smartphone, tablet or computer.
Subscribe for only £5.49 a month and enjoy all the benefits of the printed paper as a digital replica.
Subscribe