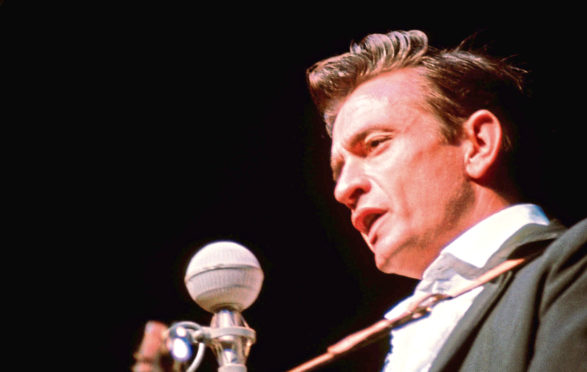 You know they like you when you're selling records on two different labels at the same time, and that is how Johnny Cash was doing at the dawn of the 60s.
His old label, Sun, was still making money with huge sales of his recordings, and likewise his new material with Columbia was also selling like hotcakes.
When Elvis Presley left Sun, RCA had bought the rights to his Sun stuff, too, and Columbia must have wondered if they ought to have done the same with Johnny's back catalogue.
Tours, too, were easy to sell out with plenty of fans desperate to see him – not that he put much thought into his stage gear.
Even early in his career, his preference for plain black clothes earned him the nickname, The Undertaker, which would of course later become Man In Black.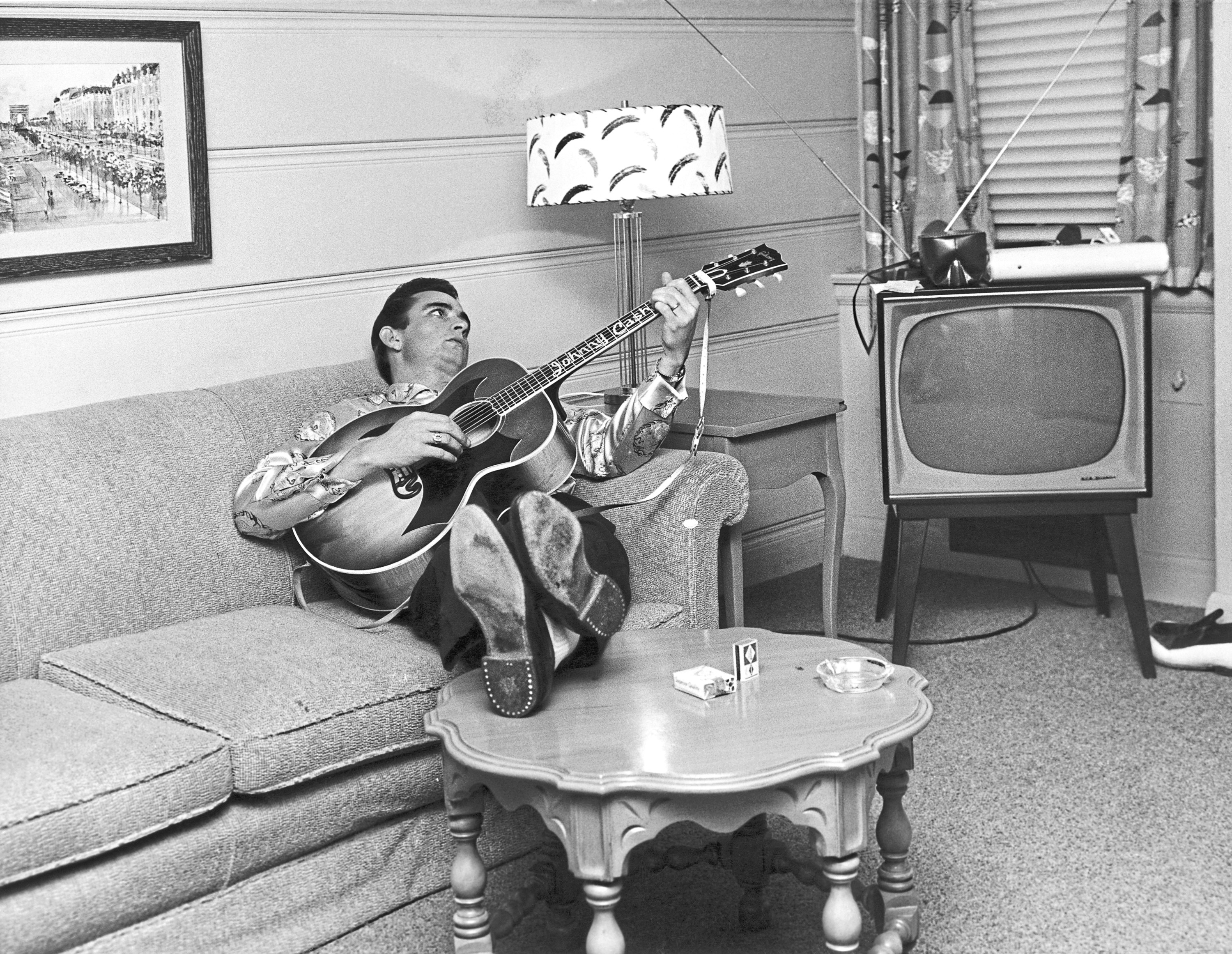 He simply said it was easier to keep black gear reasonably clean-looking, during the rigours of a tour.
But it undoubtedly added to the image, with his deep, dark vocal style and cowboy image, and he would even have some of his beautiful Martin guitars done in black, not a style the very traditional old company would otherwise have chosen.
Sadly, though, Johnny's outlaw image wasn't just a bit of myth-building. He really did live on the wild side at times, and as the 60s began – an era that would end with hippies trying all kinds of drugs – Cash had already added amphetamine and barbiturates to his heavy alcohol intake.
He would use some to stay awake for tours, others to force him to sleep between concerts, but those around him noted he was starting to behave erratically at times, a sure sign that he was becoming an addict.
Some read his troubles into the lyrics of Ring Of Fire, but the song was actually about falling in love.
It would be another five years before Johnny proposed onstage to June Carter, who wrote Ring Of Fire, but he had a massive hit with it in '63.
Even today, it remains the first song millions think of when they hear the name Johnny Cash.
It didn't escape the notice of Cash or his management that it was selling in vast quantities not just with the country music set, but with ordinary pop fans and even mums and dads.
Johnny had added the whole mariachi-style horn sound that makes it the classic it is, but it was fitting that the man June undoubtedly wrote it about was the man who had the biggest hit with it.
He had listened to the version by June's sister, Anita, and told her about a dream in which he'd heard it with what he described as Mexican horns.
Johnny also said he'd give Anita "about five or six more months, and if you don't hit with it, I'm gonna record it the way I feel it!"
Understand Your Man, another massive hit months later, showed Johnny's own songwriting skills were improving at an incredible rate.
It would be a special song in the Cash life and career – the last song he ever performed live, shortly before his death; he told his audience that he hadn't sung it for a quarter-of-a-century but suddenly felt an urge to do it.
When it initially hit top spot in the American country chart, it stayed there for six weeks.
With the kind of life Cash lived, he was rarely short of songwriting material, whether about being helplessly smitten with June or emotionally destroyed by the many bad things that happened to him.
Like, for instance, his camper catching fire on a fishing trip in the summer of '65, which nearly took his life, and destroyed acres of forest around him.
The judge asked him what had happened, because some reckoned Johnny had been so high on booze or drugs he had been incapable of stopping the blaze before it got out of hand.
"I didn't do it, my truck did, and it's dead," Cash told the judge. "So you can't question it."
He was sued for a huge amount by the US Government.
Johnny was arrested in 1965 for trespassing and picking flowers from private property, earning himself a night in jail.
It might not have been "killing a man just to watch him die" but it was still falling foul of the law, which added to his Man In Black reputation.
Narcotics cops also nabbed him from time to time, just as Keith Richards and many a rocker would be apprehended in years to come.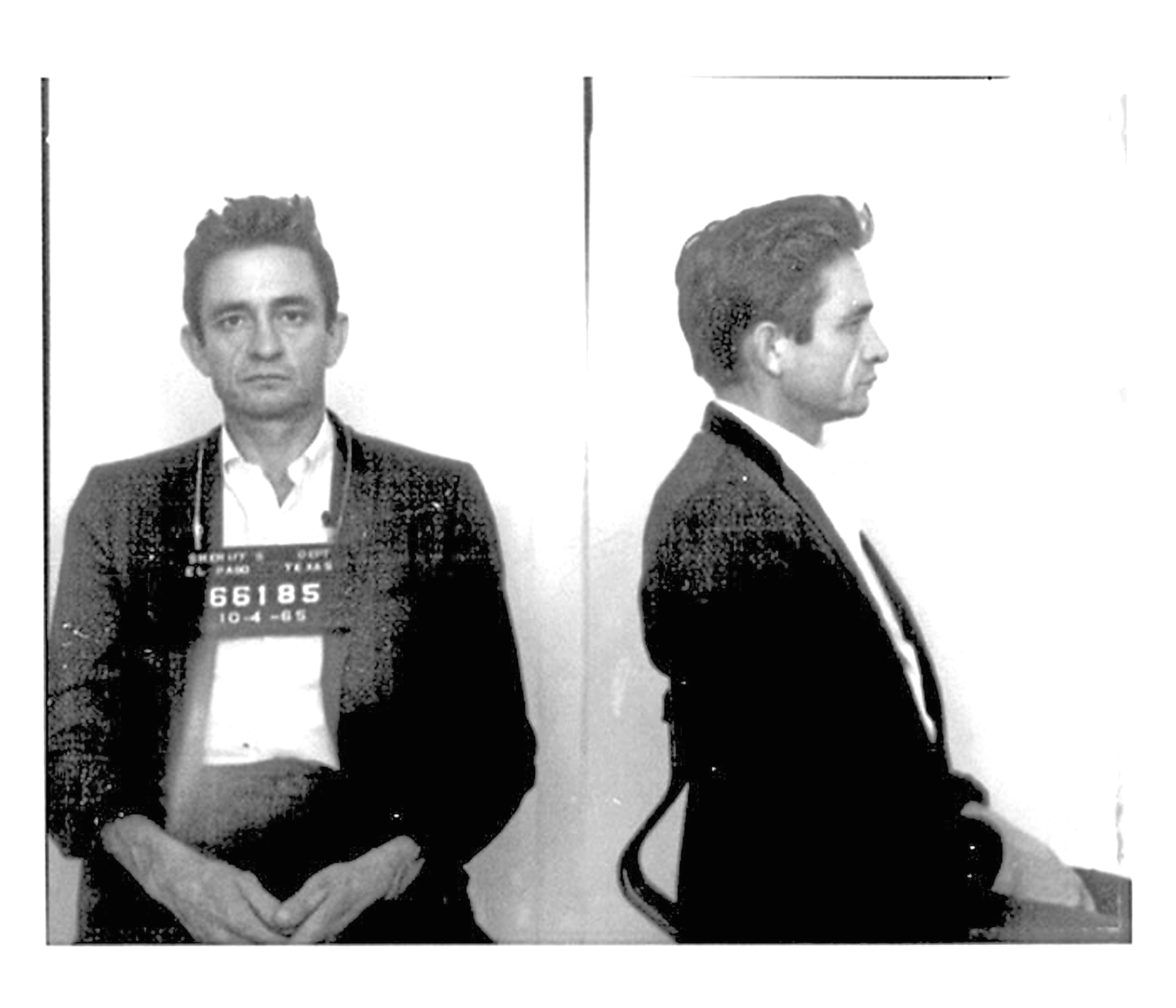 If the mid-60s were a turbulent and successful time, apart from the odd night in the clink, Johnny made some brilliant, and sometimes strange, albums.
For those who haven't heard his concept albums, complete with old train whistles blowing and the man himself talking between songs, you owe it to yourself to track them down.
They are extremely eccentric and absolutely brilliant.
Bitter Tears, from 1964, was a spoken-word LP about the plight of Native Americans, for instance, and their brutal treatment by the US Government.
As he would show time and again, Cash was seldom afraid to speak out about his beliefs, and seemed not to care if it lost him some fans along the way.
Ballads Of The True West was another album where Cash spoke as much as he sang, and this 1965 LP was also unusual at that time for being a double album.
The songs were pouring out of The Man In Black, and the vast majority of his fans stayed with him and lapped it all up, so clearly his politics didn't upset too many.
In 1966, he finally divorced Vivian and would marry June within a couple of years.
He still had scrapes with the law, car crashes, drug busts and the like, and it was a lengthy talk with an angry sheriff, Ralph Jones, that seems to have dragged Johnny away from self-destruction.
Jones simply sat him down and warned him what drugs and drink could do, how it could stifle and kill his potential and take away that God-given talent.
He must have been a very forceful, eloquent speaker, because those around at the time said Johnny changed his ways afterwards.
He would even go back to LaFayette, Georgia, where Jones had spoken to him, and do a benefit concert. It raised a large amount of money for the local high school.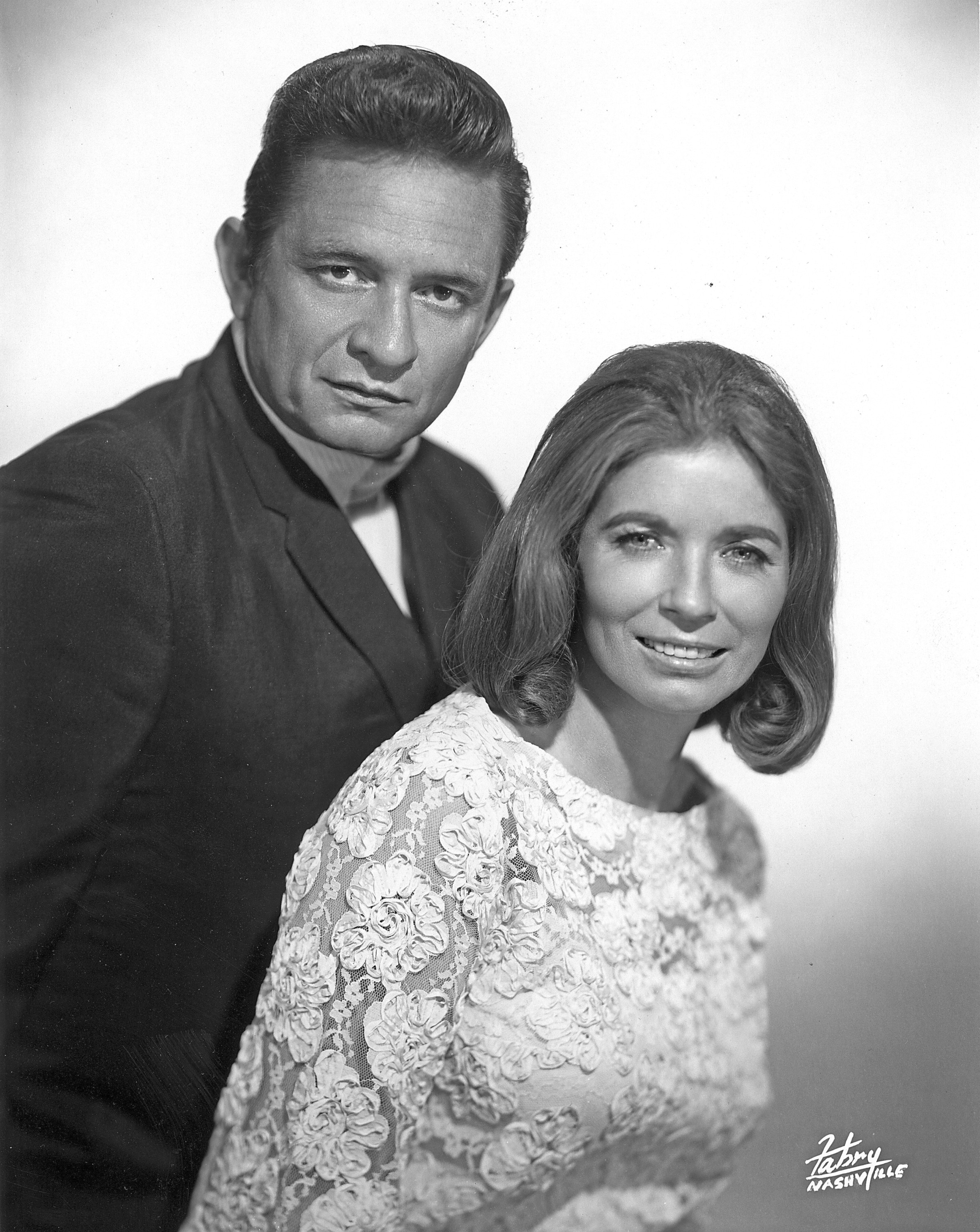 "I was taking the pills for a while, and then the pills started taking me," he would say years later. His worst self-destruction was behind him.
There have often been rumours that Johnny tried to kill himself while on drugs, but had some kind of mystical, spiritual epiphany and turned himself around.
A strict talking-to from a kind-hearted sheriff is the more likely reason, though Cash always was deep and spiritual too.
There was no doubt that he had his rock for life once he wed June.
He asked her to marry him onstage in Ontario in 1968, and on March 1 they got hitched in Kentucky.
She, too, had told him she would be his second wife only on condition that he "cleaned up" and he would be devoted to her the rest of his life, dying shortly after she did, seemingly unable to carry on without her.
The added benefit of having June around, of course, was that her vocals and stage presence alongside his made them one of the all-time great duos, and having not one but two fabulous songwriters in the house must also have been nice.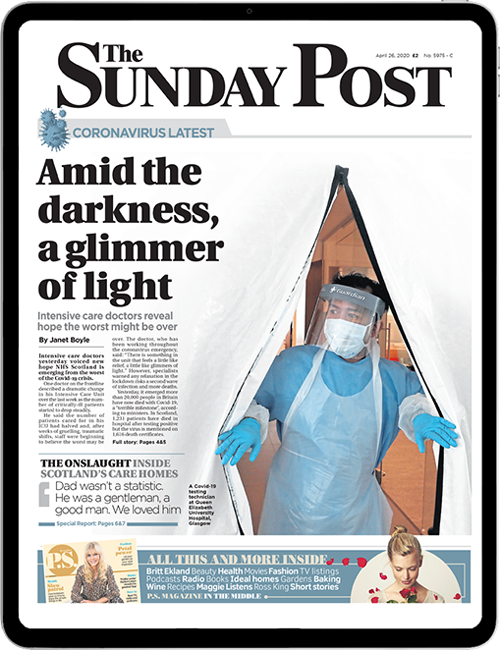 Enjoy the convenience of having The Sunday Post delivered as a digital ePaper straight to your smartphone, tablet or computer.
Subscribe for only £5.49 a month and enjoy all the benefits of the printed paper as a digital replica.
Subscribe