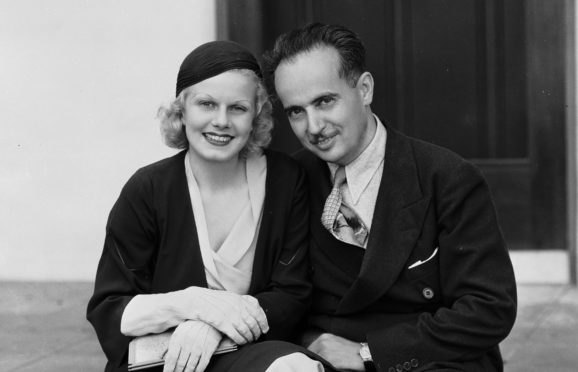 If the year 1932 had attracted some outraged attacks on Jean Harlow, it was nothing compared to '33.
The movie Red Dust, in which the blonde bombshell had bathed in a rain barrel while Clark Gable played with her hair, had the moral minority frothing at the mouth.
Just try to imagine the atmosphere, then, when her husband died during its making, and some reckoned Jean had killed him.
She had only been married to Paul Bern, 22 years her senior, for weeks when he apparently shot himself in the head after leaving her a suicide note she claimed not to understand.
"Dearest Dear," he had written, "Unfortuately (sic) this is the only way to make good the frightful wrong I have done you and to wipe out my abject humiliation.
"I Love you. Paul. You understand that last night was only a comedy."
Before a Grand Jury, Jean Harlow told them she knew nothing. Years later, producer Samuel Marx suggested that Bern's first wife, Dorothy Millette, who had mental problems and leapt to her death from a ferry days later, had actually killed him, in his opinion.
It had been feared that this scandal would be the end of Harlow's career, but she never said another word about it and it did eventually fade into the background, another strange twist in her own short and eventful life.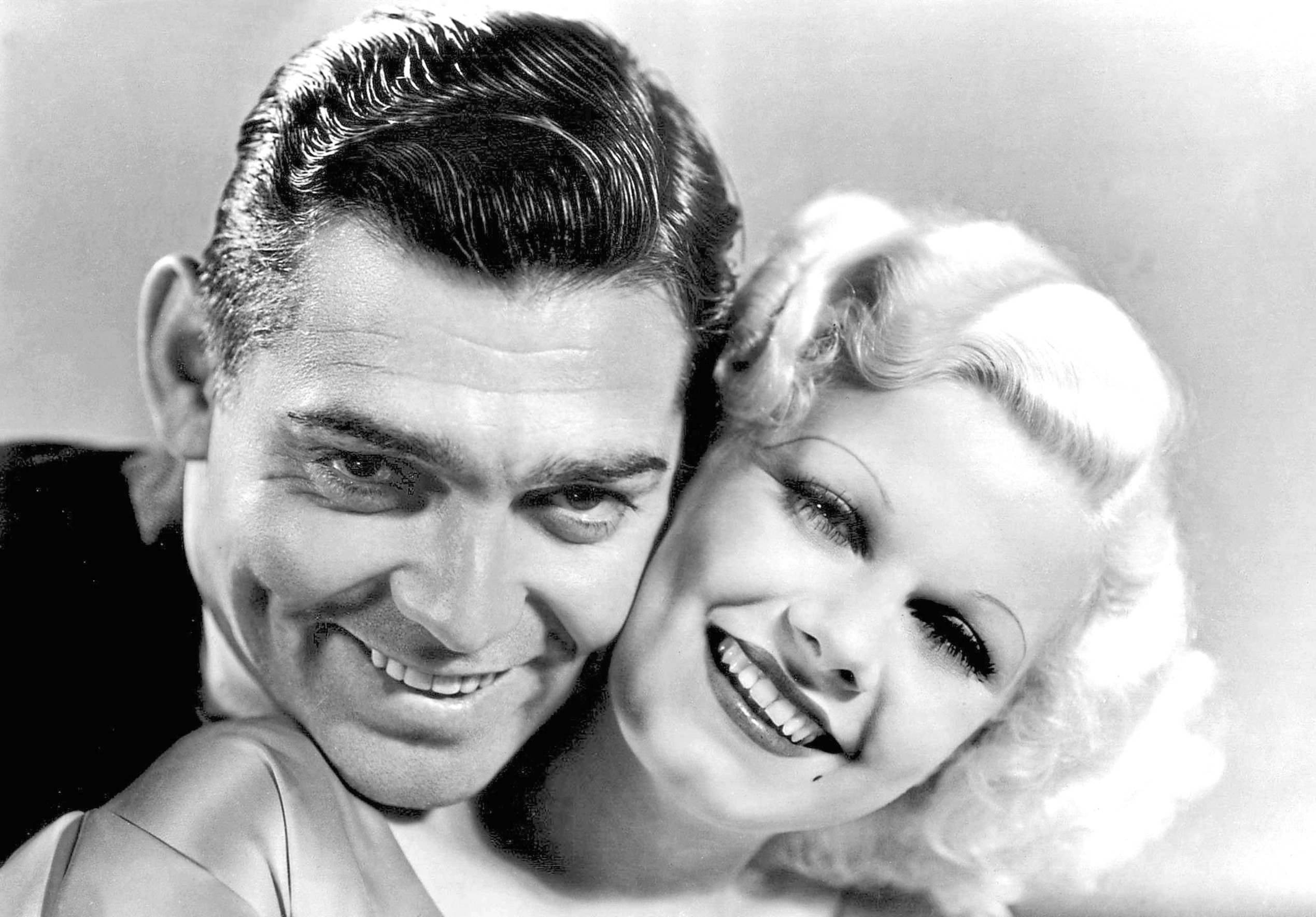 If anything, in fact, Jean became even more successful and loved, not least because of her first 1933 flick, Hold Your Man.
Another of her movies with Clark Gable, it would be another box office success, though she was soon being plagued by rumours of an affair with Max Baer, the boxing star who was separated from wife Dorothy at that time.
King Kong, starring Fay Wray, was another classic movie from that year, and Wray is known to this day for that role – but she reckoned the actress they had really wanted was Jean Harlow.
A brunette, she had to don a blonde wig for the cult classic, but she always insisted that if Jean had been allowed to temporarily get out of her MGM contract, she'd have done it.
Not that Hold Your Man wasn't a biggie, too. Jean played Ruby Adams, a cynical and attractive lady with various suitors, and no shortage of males already seeing her or keen to join the queue.
Gable played Eddie Hall, a small-time con artist who had to hide in the first open apartment he finds with his victim and a cop in hot pursuit.
Once the coast is clear and he comes out, he too is eager to get to know Ruby better. At first shunning him, it's not long before she is smitten.
His partner, Slim, played by Garry Owen, reckons it might be a neat idea to catch one of Ruby's married admirers in a compromising position.
This would lead to some very nice blackmail money, but Eddie is now so mad about Ruby that he can't bear the thought of getting her mixed up in such sordid goings-on.
Breaking into her place, he bashes her victim a bit too hard and kills him. Ruby, however, is arrested and sent to jail for two years.
It's here that she meets fellow inmate Gypsy, who used to go out with, you guessed it, Eddie.
Ruby gets out eventually and lets Eddie know she is pregnant, which means he simply has to visit her, despite the chances of being nabbed by the cops.
It was all very shocking for its time, except the nice happy ending, in which Eddie serves his time behind bars before getting out and landing an honest job, and settling down with Ruby and their son.
Yet again, it didn't matter one jot whether snobby critics loved or loathed the thing. The folk who count, who put bums on cinema seats, adored it.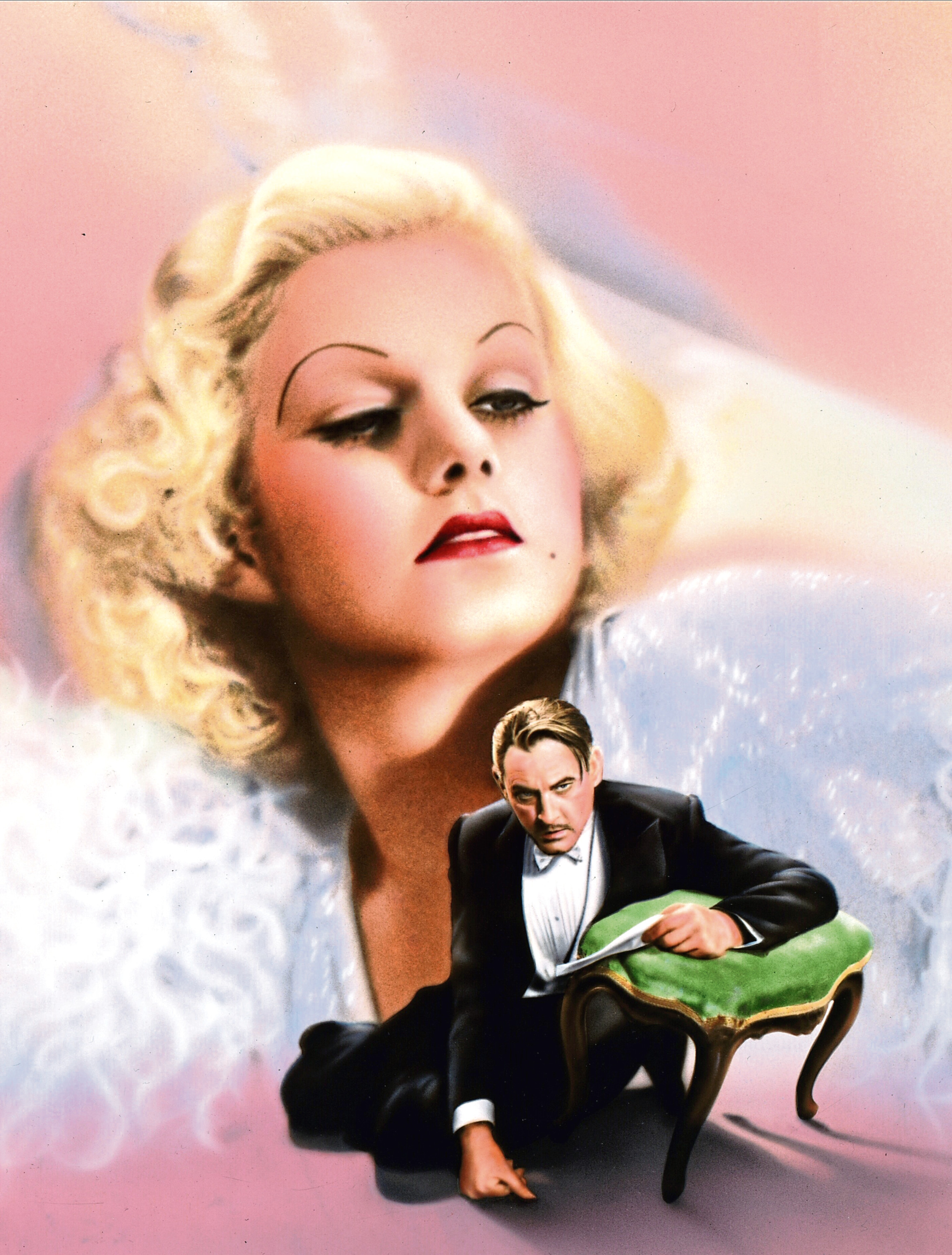 It seemed that Harlow and Gable could go on making movies together for decades and amass hit after hit. What a classic pair they were.
Dinner At Eight followed, with Jean alongside Wallace Beery – with John and Lionel Barrymore also featured, not to mention Marie Dressler, Lee Tracy and Edmund Lowe, they were far from its only stars.
Jean played an adulterous wife, Kitty, in the comedy-cum-drama, married to a man who isn't above grabbing another man's shipping business by deceit.
A tale of magnates and greed, shady goings-on and people who will do anything to avoid the hardships of the Depression, it was the kind of dark, cynical comedy that suited Harlow well.
It was another huge hit at the box office, and Kitty's affair with the doctor who pretended to nurse her pretend illness was another scandalous storyline.
For a woman who didn't always enjoy all the attention she got, and who was growing tired of having to wear revealing outfits on and off set, Jean wasn't averse to playing very naughty ladies.
Perhaps it's unfair – these were the sorts of roles they kept offering her, and she did keep having huge hits with them, after all.
Her third and final movie of a remarkable 1933 was Bombshell, in which many reckoned she was playing herself.
A screwball comedy with Lee Tracy, many have claimed it was based on her life and career, while others point to Clara Bow, the so-called It Girl of the 1920s.
At least she didn't have to bathe in a rain barrel again. Jean joked, "Thank goodness it was not necessary for me to get in the rain barrel in Bombshell. I had to pick too many splinters out last time!"
Clearly enjoying her character, she played Lola Burns, a film star in a rage with her publicist as he keeps giving the press countless stories of her marvellous talent.
Her family, too, are driving her bonkers, endlessly trying to get their mitts on her money, and all Lola wants is to be a tasteful proper lady and live an ordinary, respectable life.
She even tries to adopt a baby, but that pesky publicist, played by Tracy, puts an end to that, too, and it becomes clear he is madly in love with her.
Even if she doesn't notice.
In the end, she gets sick of all this and runs off with a romantic and, luckily, very rich chap, Gifford Middleton, played by Franchot Tone.
You may recall Tone best as Roger Byam in Mutiny On The Bounty, but he plays his part in this one just as well.
He has never even heard of Lola's films but is soon head over heels in love with her.
The publicist eventually hires other actors to pretend they are Middleton's family, and she is finally persuaded to give him up and return to Tinseltown.
Another comedy with its bittersweet edge, and just the kind of thing to highlight Jean Harlow's talents.
One prominent critic called the film "one of the funniest, speediest, most nonsensical pictures ever to hit a screen".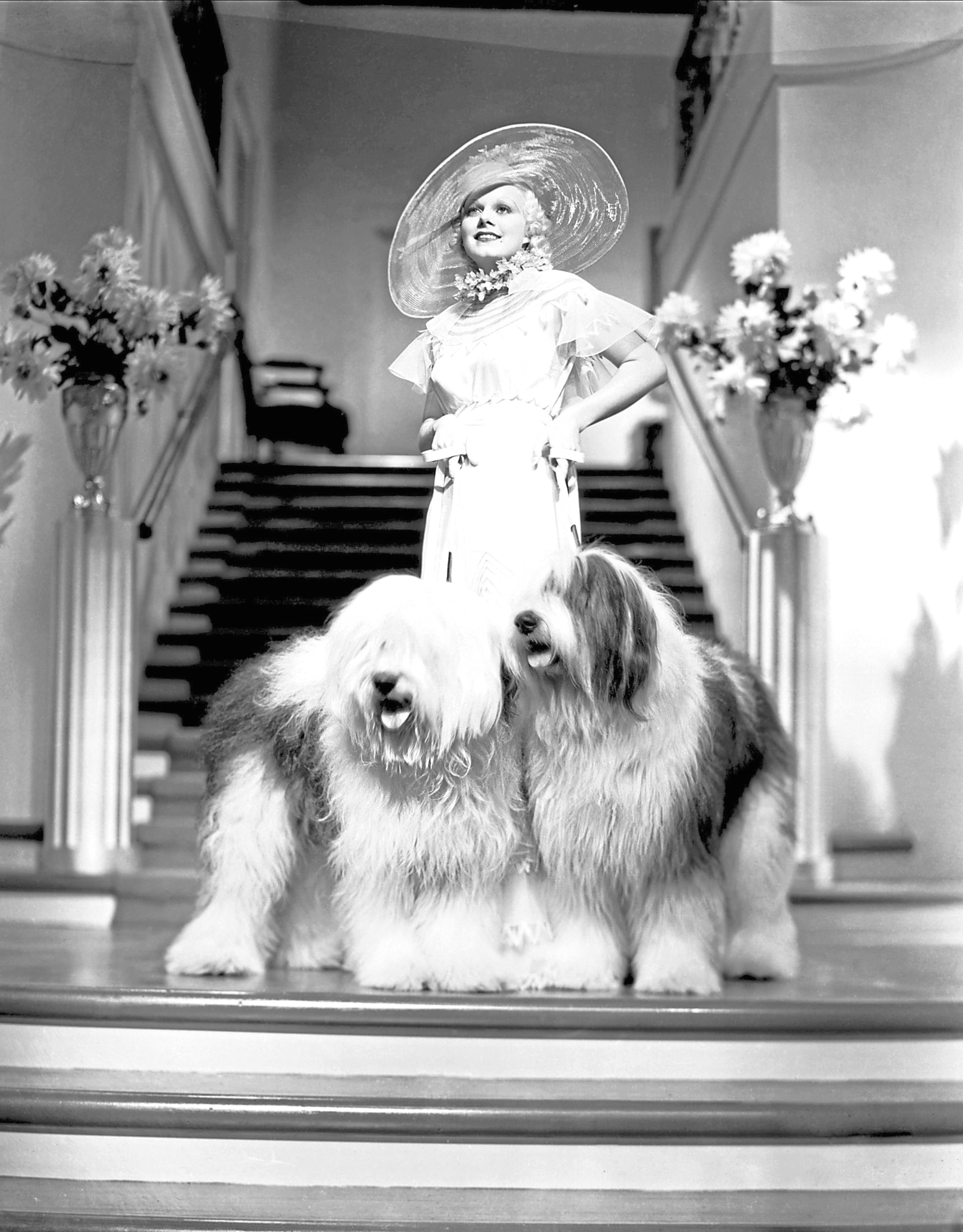 What an amazing year 1933 had been – could she possibly follow all this success and, like Lola, live up to all the hype?
She began 1934 back with that man Tone, in The Girl From Missouri.
Originally titled Born To Be Kissed, it also starred Lionel Barrymore and told the story of Eadie Chapman, a girl who is sick of her stepfather and runs away from home.
Back in Missouri he had her working as a dance partner, but on the train she tells her friend Kitty that she wants to marry a somebody and then do something serious with her life.
Eadie gets a job as a chorus girl, entertaining guests at a party. It's at a mansion belonging to Frank Cousins, a very wealthy man who falls for her pretty fast.
He wants to lavish her with expensive presents, all of which she refuses until they are engaged.
To her surprise, Cousins agrees to this, but she doesn't know he is actually close to losing all his money and a guest who could have helped save him has just refused to do so.
Shortly after she leaves he shoots himself, which must have been a strange storyline to find herself involved with.
Eadie then moves on to the rich guest who had initially turned Cousins down. All of this chasing rich men around gets a bit dangerous for her, but next she is thinking about marrying this second guy's son!
Stitched up by photographers who sneak into her room and catch her in a compromising situation, she manages to turn the tables and do something similar to her accusers.
It ends with her happily marrying a rich man at long last, and the movie did well, showing a different side to her.
Which was precisely what the studio wanted, even if some of their plans and ideas were scuppered. They had wanted to slightly soften her image but the censors were very animated at that time and their demands even led to the title being changed.
Things were changing. Harlow had also gone through a third and final husband, Harold Rosson, a director of photography on some of her movies.
She'd proposed to him but they divorced within months.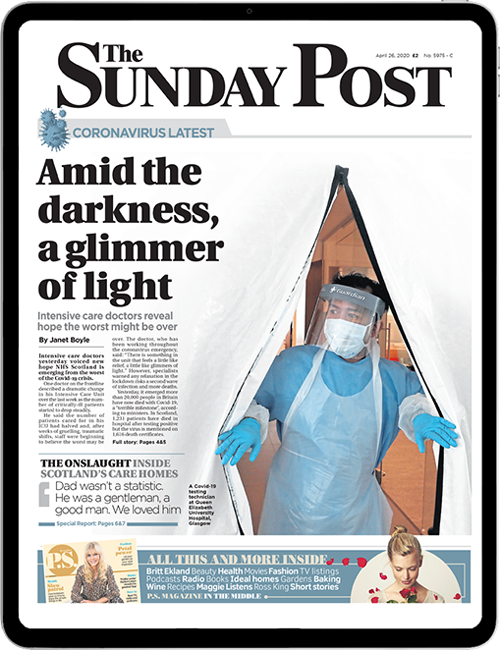 Enjoy the convenience of having The Sunday Post delivered as a digital ePaper straight to your smartphone, tablet or computer.
Subscribe for only £5.49 a month and enjoy all the benefits of the printed paper as a digital replica.
Subscribe