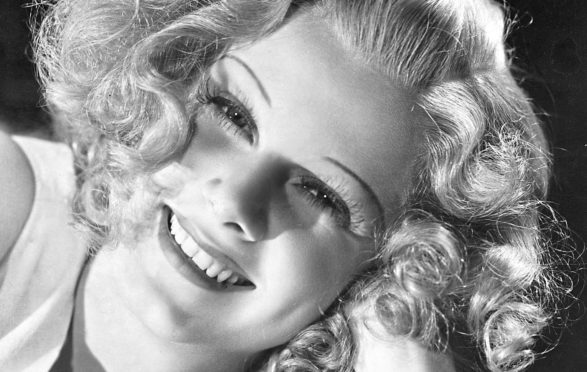 On paper at least, 1935 should have begun with a bang for Jean Harlow.
The studios paired her for the movie Reckless with William Powell, and fans and critics licked their lips at the thought of them together.
For whatever reason, it didn't hit home quite as hoped, even if it did make a fortune from cinema fans just going along to see it before knowing much about it.
It was a musical based loosely on a real-life showbiz scandal from four years earlier, involving torch singer Libby Holman and Zachary Smith Reynolds.
A tobacco heir, he had been killed by a gunshot wound to the head, and Harlow's character, Mona Leslie, was based on Holman, Powell's character Ned Riley, a gambler and sports promoter.
Mona is jailed for reckless driving and bailed out by Riley so she can star at a charity do.
Unfortunately, a wealthy man, Bob Harrison Jr – played by regular Harlow sidekick Franchot Tone – has bought all the seats.
Bob is a huge admirer of her, and the one and only member of the Society for the Admiration of Mona Leslie!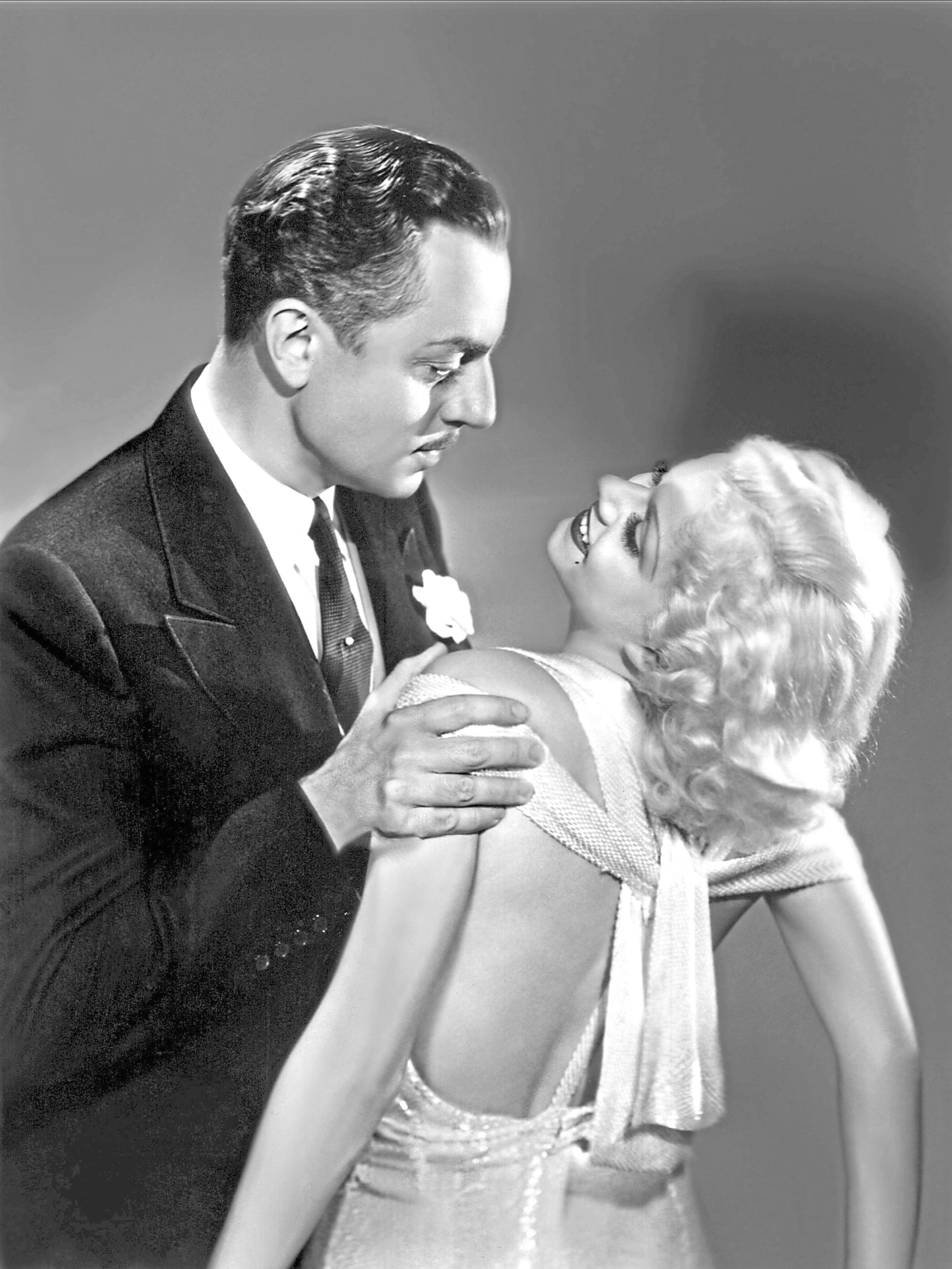 She ends up going out with him, with Ned's approval. By the time Ned has bought her a wedding ring and plans to ask for her hand in marriage, she has got drunk and married Bob instead.
It was all there to be a cracker, but some critics felt at least one of its stars was going through the motions a bit, and that was a shame as it could have been much better.
Even Harlow's songs in the film were overdubbed by another singer, but if Reckless had left a slightly disappointed taste, her next film was much more positive.
It did bring something important to Harlow, however, a new love affair. Even it, though, was doomed to failure. She and Powell became nuts about each other, and some reckon they were engaged for over two years.
But there were big differences, with Powell feeling uncertain about the future and MGM worried about how it might affect Jean's image.
They liked her being officially single and attainable, much as groups like The Beatles would be encouraged in years to come to never mention girlfriends or even wives.
Whatever the full reasons, their movie together hadn't quite clicked as everyone had hoped.
China Seas, however, with Jean starring opposite old pal Clark Gable, was a belter and everyone loved it.
An adventure flick with Gable as macho sea captain Alan Gaskell and Harlow as his ex who wants him back, Dolly "China Doll" Portland, their chemistry was there for all to see.
Wallace Beery played the dodgy-looking Jamesy McArdle, with Rosalind Russell as Sybil Barclay, who also fancies Gaskell.
He is taking Kin Lung, his tramp steamer, back to Singapore from Hong Kong, but there are pirates about – disguised as female passengers – and they have tried to smuggle weapons onboard.
After a typhoon, Malay pirates get on to the vessel and go hunting for gold they believe to be stored somewhere, torturing the brave skipper until he faints.
McArdle, who is in cahoots with the pirates, ends up killing himself after a dramatic shoot-out, and Gaskell realises nothing much would come of a liaison with Sybil.
Dolly, on the other hand, is the woman for him, and shortly after they decide to become husband and wife he reveals that the gold was safely hidden away the whole time.
It was a huge hit and boosted the careers of all involved, although apparently Gable caused mayhem with his behaviour at times, in front of the cameras and away from them.
He had recently won an Academy Award for another movie, so Louis B Mayer was wary of challenging him, but Gable had several temper tantrums during the shooting.
He also had the insurance men biting their fingernails to the bone as he insisted on getting rid of stuntmen and doing some rather dangerous scenes himself.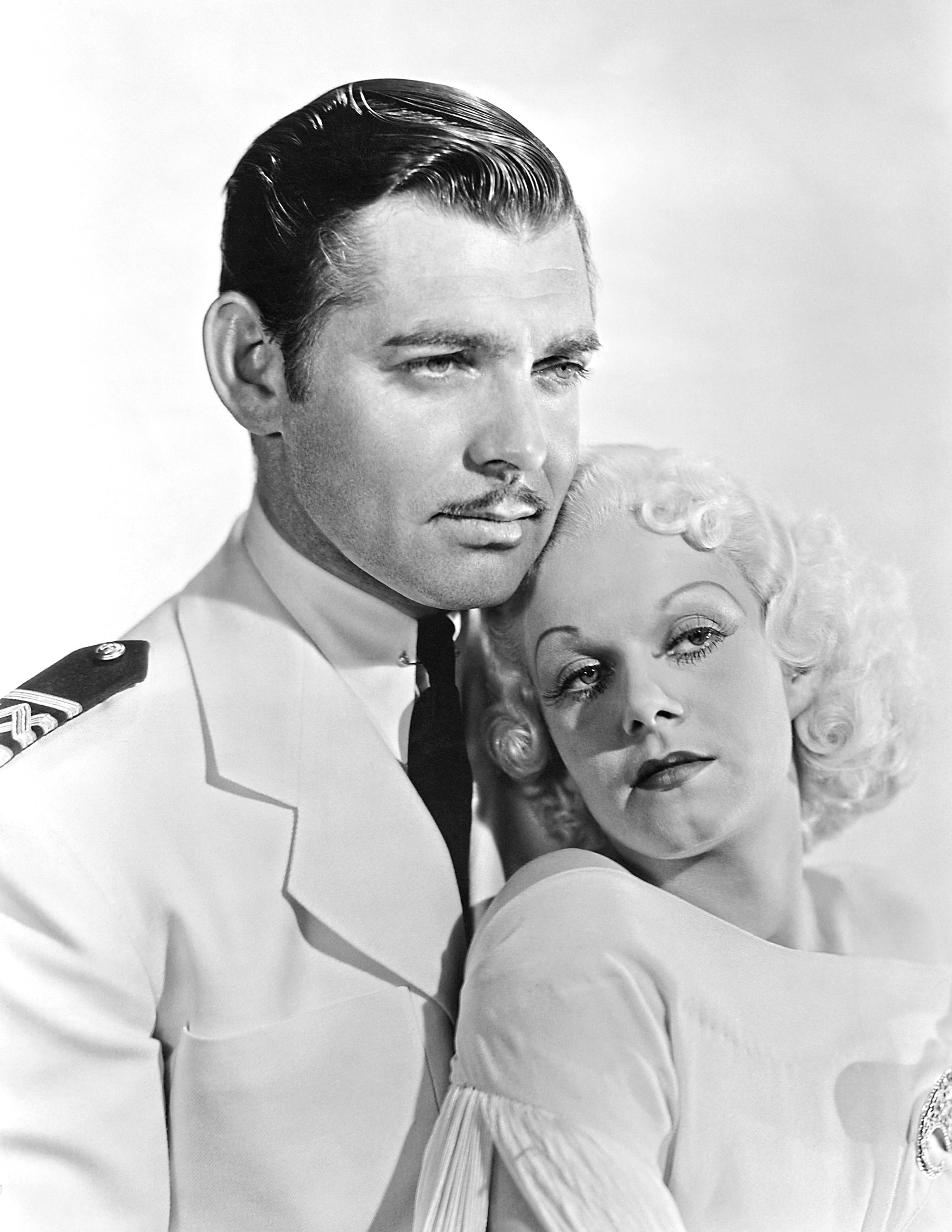 Unlike the tantrums, you could at least admire that, and the sheer success of the film suggests Gable was right. He certainly knew a perfect woman to star alongside, and China Seas provided Jean Harlow with another giant hit just when she needed one.
Her next big hit couldn't have been more different, far from the China Seas and set in big cities and fancy posh office blocks.
Wife versus Secretary, or Wife vs Secretary as it became better-known, was released in 1936 and based on a Cosmopolitan short story from the previous year.
At this time in her career, Jean Harlow was keen to alter her image a bit, while MGM were dreaming of her becoming the new Greta Garbo.
Her profile had been rising while that of Garbo, Joan Crawford and other female stars was fading, and even her bad movies made vast profits.
However, Jean herself wanted to tone down the bright blonde locks, get more grown-up parts, try some serious stuff and generally move to more mature films before she also faded, to be replaced by the latest teenage stars.
Wife vs Secretary was a decent vehicle to help her do that. A comedy-cum-drama, starring Clark Gable as a high-flying businessman and magazine boss, Jean was his secretary and Myrna Loy his wife.
With James Stewart also appearing in one of his first important roles, it remains a special movie well worth another look.
Stewart played the young man who fancied the secretary, with May Robson constantly interfering in the life of her son, Gable's character.
Loy, who was working with Harlow for the first time, noticed her attempts to shift away from the blonde bombshell stuff that weighed heavily on her at times.
"Jean was beautiful," she said, "but far from the raucous sexpot of her films. As a matter of fact, she began to shake that image in Wife vs Secretary.
"She'd begged for a role that didn't require spouting slang and modelling lingerie. She even convinced them to darken her hair a shade, in hopes of toning down that brash image. It worked.
"She's really wonderful in the picture and her popularity wasn't diminished one bit. Actually, we did kind of a reversal in that picture. Jean, supposedly the other woman, stayed very proper, while I had one foot in bed throughout!
"That's the sexiest wife I've ever played. In one scene, Clark stands outside my bedroom door and we banter, nothing more, but there's just no question about what they've done the night before."
James Stewart, who was of course set for an incredible career himself, said of his scenes in a car with Jean, "Clarence Brown, the director, wasn't too pleased by the way I did the smooching.
"He made us repeat the scene about half a dozen times. I botched it up on purpose! That Jean Harlow sure was a good kisser. I realised that until then I had never been really kissed."
Little wonder Stewart seems to smile his way through the movie!
As Jean and Gable hit it off so splendidly, it is somehow fitting that they shared top billing once again in 1937 movie Saratoga.
It was, after all, the last film Jean Harlow would ever make.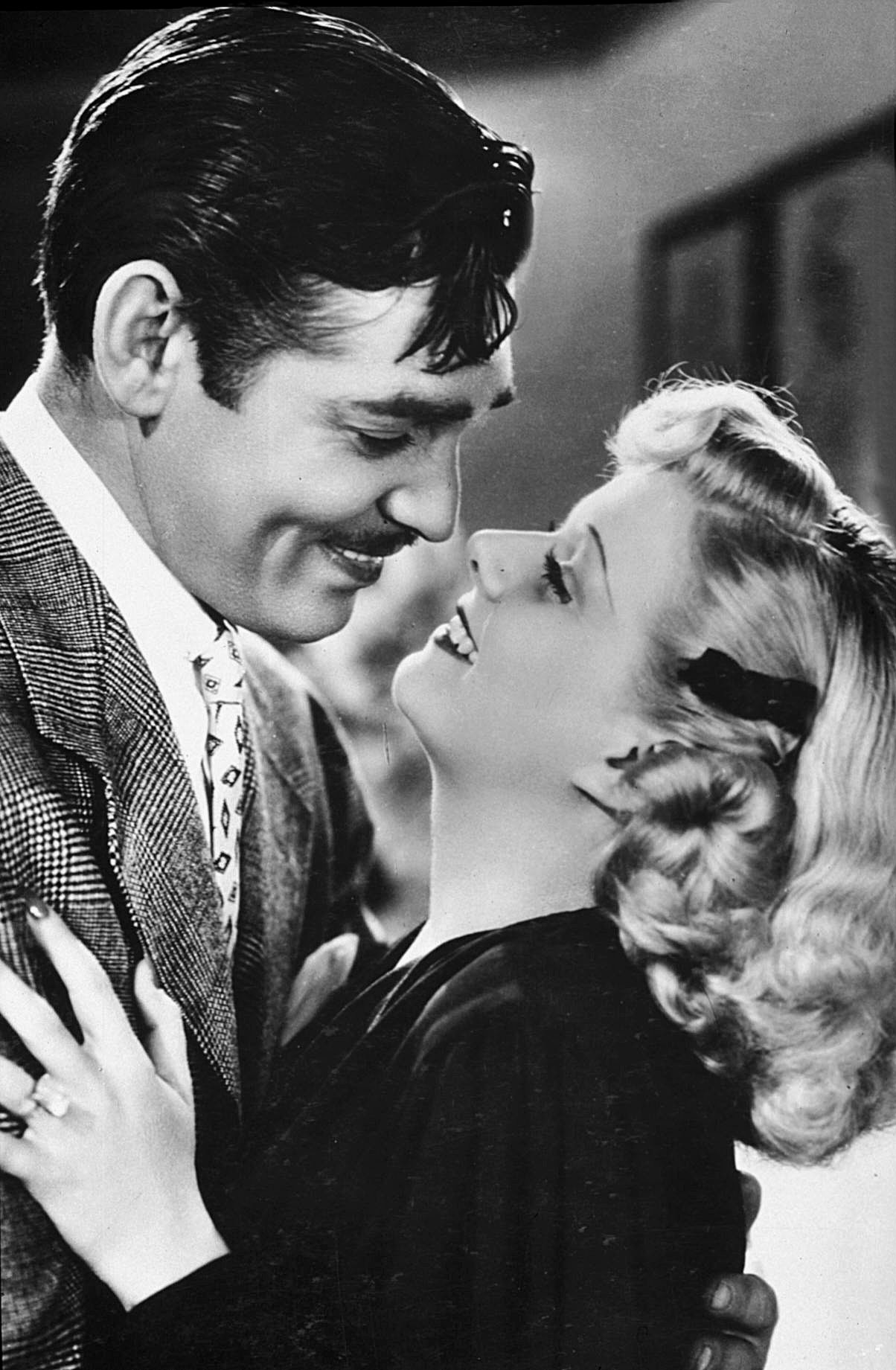 Jean had travelled to Washington DC that January to take part in fundraising events linked to President Franklin D Roosevelt's birthday.
The journey and the event had taken a lot out of her, however, and she got influenza.
By March, when the Saratoga filming was due to start, she had developed sepsis and was hospitalised after having multiple teeth extracted.
She was only well enough more than a month later, and filming finally started.
By May 20, Jean halted filming to say she was feeling really ill now. Fatigue, nausea, abdominal pains and water retention were not deemed serious symptoms by her doctor.
He thought she had influenza and perhaps some kind of gall bladder ailment, but he didn't know at the time that Jean had previously had severe sunburn and influenza.
Soon, Jean's co-stars were noticing how grey and exhausted she looked, and that her weight was shooting up.
When she came to do a scene in which one character had fever, it was clearly noticeable that she looked worse than the other actor.
"I feel terrible," she told Clark Gable. "Get me back to my dressing-room."
On May 30, William Powell, who had left the set of his own film to help, checked on Jean and saw she had not improved. Her mother arrived to sit with her and Powell called a doctor.
Although it was announced to the world that it was influenza, she was diagnosed with an inflamed gallbladder.
By early June, she actually felt a bit better and was expected to be back on set.
Gable visited her, however, and was struck by how bloated she was – when he kissed her, he smelled urine on her breath, which was a sure sign of kidney failure.
Jean was in the final stages of it, and their gallbladder guesses had been very inaccurate.
When Powell held up his fingers, she couldn't tell how many there were, and on June 6 Jean slipped into a coma.
She died the next morning shortly before noon, just 26 years of age, having turned the movie world on its head and been an idol for millions of fans around the globe.
The wonderful Jean Harlow was gone, but she left a remarkable legacy.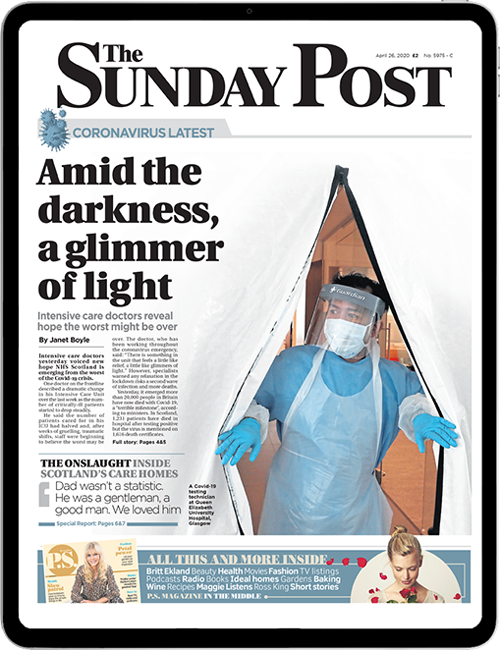 Enjoy the convenience of having The Sunday Post delivered as a digital ePaper straight to your smartphone, tablet or computer.
Subscribe for only £5.49 a month and enjoy all the benefits of the printed paper as a digital replica.
Subscribe