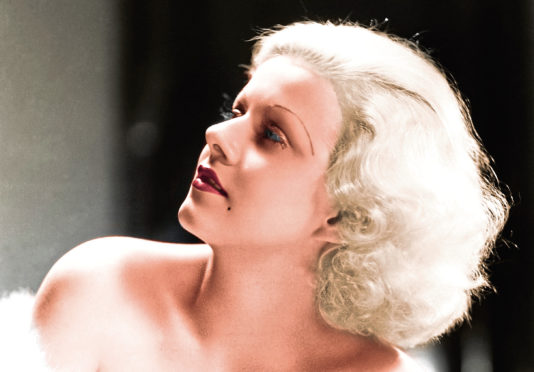 Even James Dean, dead at 24, couldn't truly claim he had done more and left a greater lasting impression than Jean Harlow.
The original Blonde Bombshell and Platinum Blonde, she was gone by the age of 26 but had crammed in a lengthy series of movies, married three times, and revolutionised how cinema thought of actresses.
Born Harlean Harlow Carpenter on March 3 1911 in Kansas City, Missouri, Jean would become one of the biggest film stars the world has ever seen.
We often hear the word vamp used these days but it was Harlow they called the Laughing Vamp for her persona in many of her movies. Femme fatale types were often called vamps – short for vampiresses – and the lasting image of Harlow is head thrown back, roaring with bawdy, evil laughter, with all the men hanging on her every word.
Sexy, scary, with every male in the room wrapped around her little finger, she set the standard for the likes of Marilyn Monroe, another blonde who would have a tragically short life.
We had glimpses of what she'd become in her earliest movies.
She made a brief appearance alongside Laurel and Hardy in the 1929 short film Double Whoopee.
The classic comic twosome played a footman and doorman at a posh hotel, and Harlow was the blonde dame who was almost stripped when Stan and Ollie got themselves in a typical tangle.
It wasn't a major part, but her look and her style didn't go unnoticed.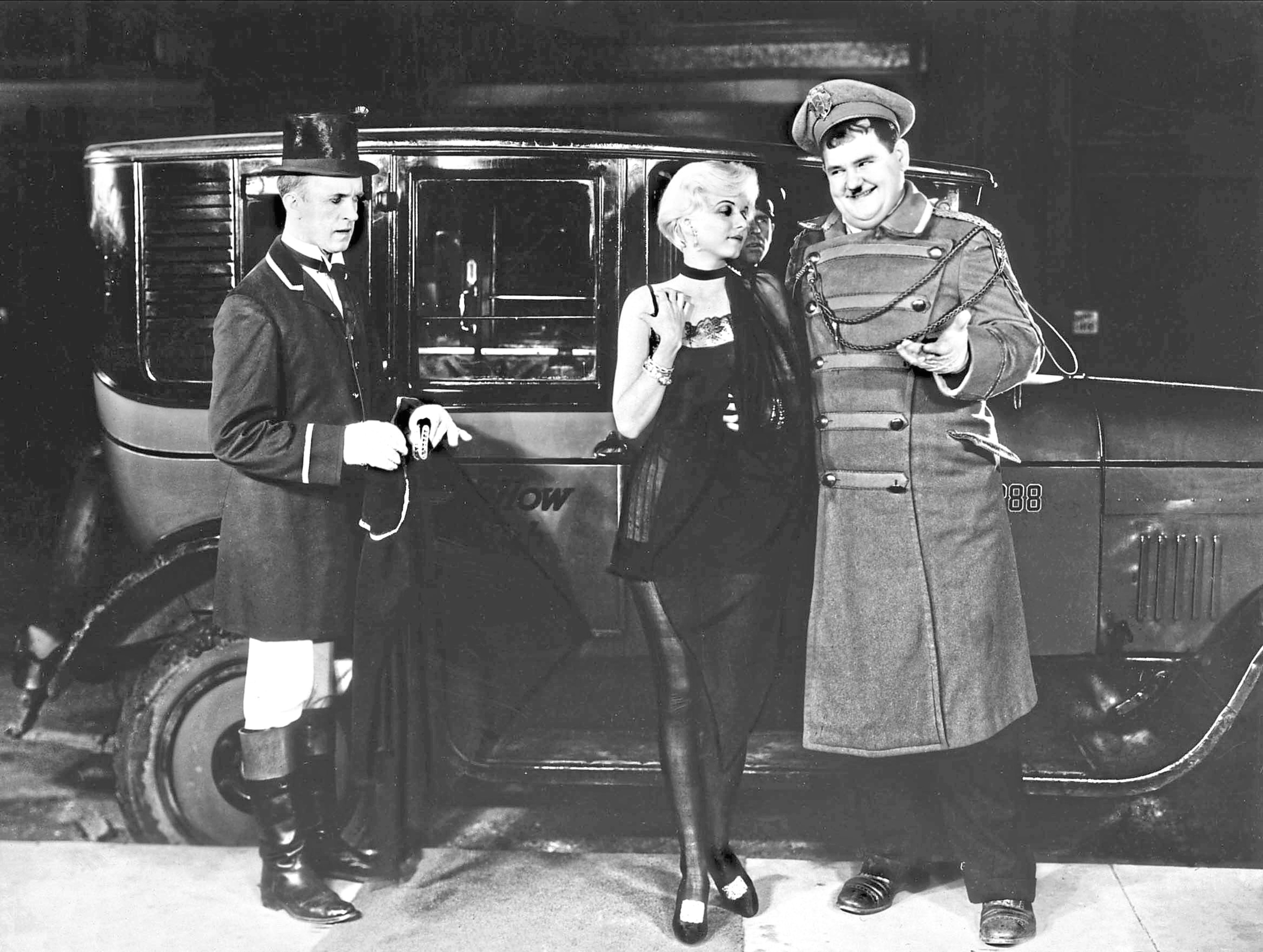 Howard Hughes, who knew a future superstar actress and bona fide beauty when he saw one, signed her for her first major appearance, but soon lost her to MGM.
Hell's Angels, from 1930, appeared to be just the kind of movie Jean Harlow needed to launch her into the stratosphere.
Jean, however, didn't mess around, soon moving to pastures new. It was almost as if she knew her life would be shockingly brief.
Her mother, too, had lived life in a rush, although not always through choice. It's said that her mother, Jean Poe Carpenter, had been married off to a dentist while she was still underage, by her wealthy estate agent father.
This would leave her resentful throughout the marriage, so one wonders how much of her anger rubbed off on the daughter who'd become cinema's biggest star.
Jean Harlow had already done 10 movies, starting when she was 16, although you wouldn't have known it to see the credits roll, as her name was omitted for all of them.
Hell's Angels changed all that, just as Howard Hughes had anticipated.
If you see it now, and see how scanty some of her outfits were, it's quite eyewatering in 2019. Just imagine what an explosive scandal it all was in 1930.
Billed as Howard Hughes's Multi-Million-Dollar Air Spectacle, it did indeed cost a fortune to make – if anyone could afford it, it was him – but it became one of the highest-earning films of the early sound era.
An aviation epic stretching over two hours, directed and produced by the super-wealthy Hughes, it was almost all done in black and white, except for a segment in colour.
That segment would be the one and only time Jean Harlow was filmed in colour, which is another reason to regret how short her life and career would be.
If her appearance and behaviour were scandalous, there were more serious shocks during the filming, too, with several pilots being accidentally killed during it.
There was also a lawsuit against another, not dissimilar film, the budget went well over, and it was believed by some that it might flop.
Instead, Jean Harlow became a household name, it is viewed today as one of the first-ever action movies with sound (and a tiny bit of colour), and it was a raging success.
She only landed the job because of her voice, rather than her looks – they had already made it as a silent movie, but when Hughes decided to redo much of it with sound, he couldn't keep Greta Nissen, whose broad Norwegian accent just wouldn't work.
Actor James Hall had spotted Harlow and she did a test and got the role.
Critics called her "plain awful" but ordinary cinema fans loved her.
As one critic pointed out: "It doesn't matter what degree of talent she possesses – nobody ever starved possessing what she's got."
She may have been a stranger to success until now but Jean, who was 19, had already been through her first marriage and was single once again.
She had met Charles "Chuck" McGrew when she was 16. He was three years older. Jean had dropped out of school at 14, and by this time both she and Chuck were seen as heavy drinkers who didn't hold down jobs.
He, however, was heir to a sizeable fortune, and they were married in 1927. It was the same year her mother remarried, having left her father, but Jean didn't attend this other wedding.
Soon she and her young spouse moved from Chicago to Beverly Hills, at which point a large chunk of his inheritance arrived in his bank account.
Jean, without a care in the world and certainly not desperately needing to make it big in the movies, became a socialite, party animal and general lover of the finer things in life.
Alas, by the next year this pair of teens divorced, and it would be a whole two years before she tied the knot again.
Her next film role couldn't have been more different from Hell's Angels, although it was much more obscure, even if it makes for a good quiz question these days.
Jean played an extra in the restaurant scene in Charlie Chaplin classic City Lights.
Her scenes were cut, alas, but somewhere out there, in a rusting film can in a studio cupboard, there may be short bits of film that have Jean Harlow alongside Charlie Chaplin.
One she definitely starred in was the 1931 hit The Public Enemy, opposite James Cagney.
Although the critics were still a bit snooty and sneered at her lack of acting talent, Jean Harlow was proving to be immensely popular with those who mattered: the folk who paid for cinema tickets.
Unfortunately, despite her confident appearance on screen, Jean dreaded making personal appearances, and when Hughes had sent her on a publicity tour it had been a terrifying experience for her.
She was growing famous but one has to wonder if that was really what she wanted.
It was around this time, however, that she got that Platinum Blonde nickname, and through this growing fame came to realise that appearing in front of the general public could be quite the moneyspinner.
Hughes, always a man with an eye on publicity, had Jean's famous hair bleached each week with a bizarre mix of ammonia, Clorox bleach and, believe it or not, Lux soap flakes.
Sadly, this mixture would ultimately damage her naturally darkish-blonde locks.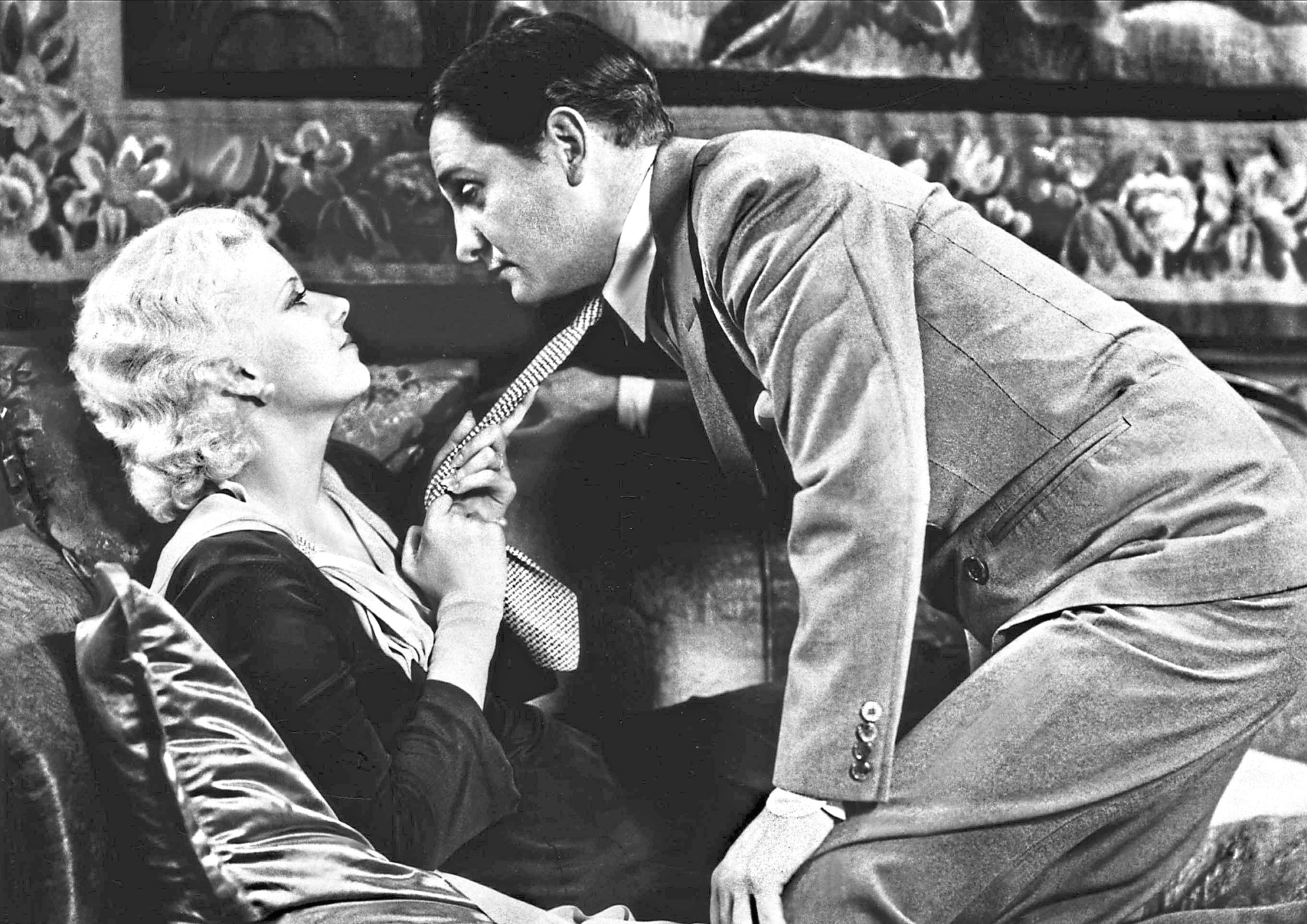 Hughes offered a prize of $10,000 to any beautician or crimper who could match Jean's amazing shade of blonde, but nobody could and the money stayed in his bank account.
The headlines did, though, get her the name Platinum Blonde, a moniker she would never shake off.
Soon, she was so famous that she had to do another public appearance tour, 10 weeks on the United States' east coast.
Jean herself was astounded to find venues packed to the rafters night after night, and she could have stood there and said whatever came into her head and they would still have queued up and paid to see her.
One of the reasons was Red Dust, one of half a dozen movies she would make with Clark Gable.
The two of them had sensational chemistry, something you can see clearly from photos of their work together, and on the big screen they were a dream ticket.
A 1932 hit, Red Dust was the romantic drama based on a play by Wilson Collison.
Ava Gardner and Grace Kelly would play very similar roles in years to come, but it's hard to argue with the opinion that Jean Harlow did it first and best.
Set in French Indochina, based around the rubber tree business, Harlow was praised for her "sexy and brassy performance", while MGM must have been secretly punching the air with delight at the outrageous elements, which of course attracted lots of attention.
No publicity was bad publicity, and Red Dust's saucy edge had the ticket offices of America doing a roaring trade, while the morally outraged had plenty to get hot under the collar about.
One scene famously had Jean taking a bath in a rain barrel, another had Gable playing with her hair while she was in the bath, and a third had his hands dangerously close to her chest.
Audiences loved it, censors went into a rage – this was in the pre-Hays Code days, when they got away with loads for a short while – and it was massively successful.
As you'll see in the second part of our Jean Harlow series, there was plenty more where that came from. Thankfully!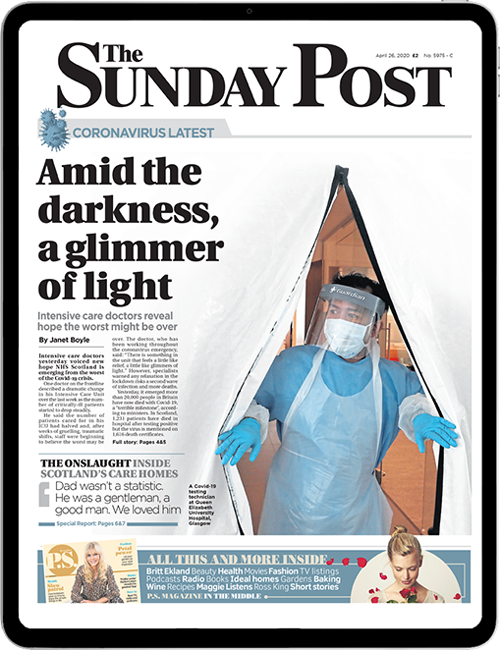 Enjoy the convenience of having The Sunday Post delivered as a digital ePaper straight to your smartphone, tablet or computer.
Subscribe for only £5.49 a month and enjoy all the benefits of the printed paper as a digital replica.
Subscribe