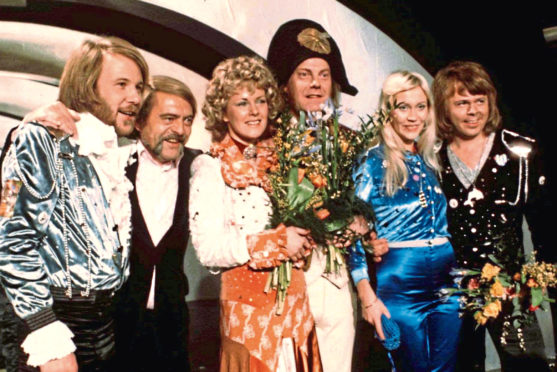 Saturday should have seen millions of fans across Europe glued to their TVs for the latest Eurovision Song Contest.
Instead, it was cancelled for obvious reasons and we can only imagine what weird and wonderful songs and singers we might have been entertained by this year.
The 65th edition of the much-loved show was due to take place in the Netherlands, at Rotterdam's Ahoy venue, and it would have been that country's fifth time as host.
Their previous one was 40 years ago, when Irishman Johnny Logan won the first of his Finals in 1980. He would win another as singer, and a third as songwriter, earning the nickname Mr Eurovision.
In our country, Terry Wogan was our own Mr Eurovision for his hilarious commentary, and Graham Norton has done a fine job picking up the mic.
But it all had very little to do with Ireland when it began, in the post-war years when Europe was attempting to put itself back together again.
In the 1950s, the Swiss-based EBU, European Broadcasting Union, looked at ways to bring the various nations together via some form of light entertainment programme.
Italy already had its Sanremo Music Festival, and a larger-scale song contest was decided upon. In those early days, it was hugely ambitious, but the plan was to transmit the show around Europe simultaneously.
Satellite today makes such a process simple, but there was no such thing then. Somehow, they managed to do something, albeit a lot more modest than today's high-tech spectaculars.
It was a British journalist, George Campey, who first gave it the name Eurovision, and that's what most people knew it as when the first one took place in Lugano, Switzerland.
Not that you would recognise that early format – just seven nations took part, doing not one but two songs apiece. It was the one and only time each nation got two chances at glory, although victory went to the Swiss hosts anyway.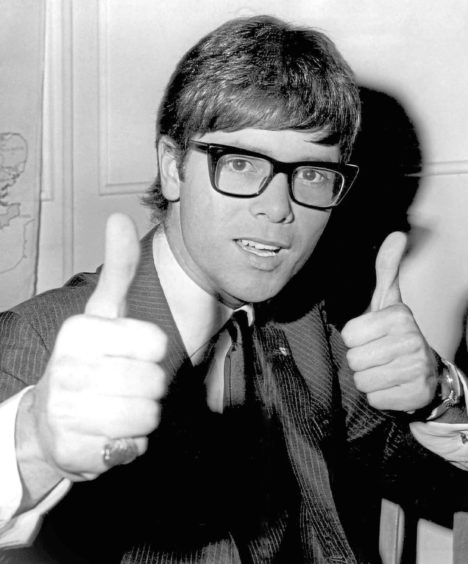 It's one of the world's most watched events outside sport, and as many as 600 million ntage – apart from Ireland, who've done it a couple of times, there are precious few nations who have won it when hosting in their own country.
It can also boost a singer or band's career, and Abba, Lulu and Bucks Fizz, not to mention that man Logan and Celine Dion (singing for Switzerland), have all enjoyed success with a little help from the Eurovision Song Contest.
After the Netherlands won the second contest, which took place in Frankfurt, it was decided that the winning nation earned the chance to host the following year.
They had to prove they could do it, could afford it and really desired to host it – when the Netherlands won a second Song Contest in 1959, they feared it might be too soon to host again, which is how London came to get its first shot as host.
The United Kingdom had been runners-up to the Dutch.
With Katie Boyle hosting, and actor-singer Bryan Johnson just being pipped into second place with Looking High, High, High, it was an eventful contest, France coming out on top.
Norway made their debut that year, with 13 nations now involved, and when today's kids look at previous entrants, you'd have to take them on a European history lesson.
Firstly, you'd have to explain why there was such a thing as West Germany, not just plain old Germany, and you might have to explain why there was an East Germany but they never took part.
Then there was Yugoslavia, which will take you all day to explain. And why is Australia involved?
Hey, just tell them when it comes to the Eurovision Song Contest, anything is possible.
Tiny Millstreet proved that in 1993.
Among the biggest venues we have seen for a Eurovision Song Contest were sports stadia that held almost 40,000 fans, but when Millstreet, County Cork, hosted? Well, as it's a village of just 1,500 people, it must have been very busy indeed. They used a local arena that held 8,000, and it went well. Ireland won it, after all, and won it the year before, too. And the year after!
That fabulous run of three consecutive victories from the Irish would, ironically, lead to heartache a couple of years later.
When they finally got to host it in the capital, Dublin, in 1997, the United Kingdom spoiled everything and won it.
Love Shine A Light, by Katrina and the Waves, clinched it for Britain. We don't know what it is about Dublin, but Britain had also won there in 1981 thanks to Bucks Fizz.
Vienna in 1967 had seen the UK's first victory, with Sandie Shaw's Puppet On A String. When we won again two years later, with Lulu's Boom Bang-A-Bang, we had to share it with three other countries, the first time this had happened.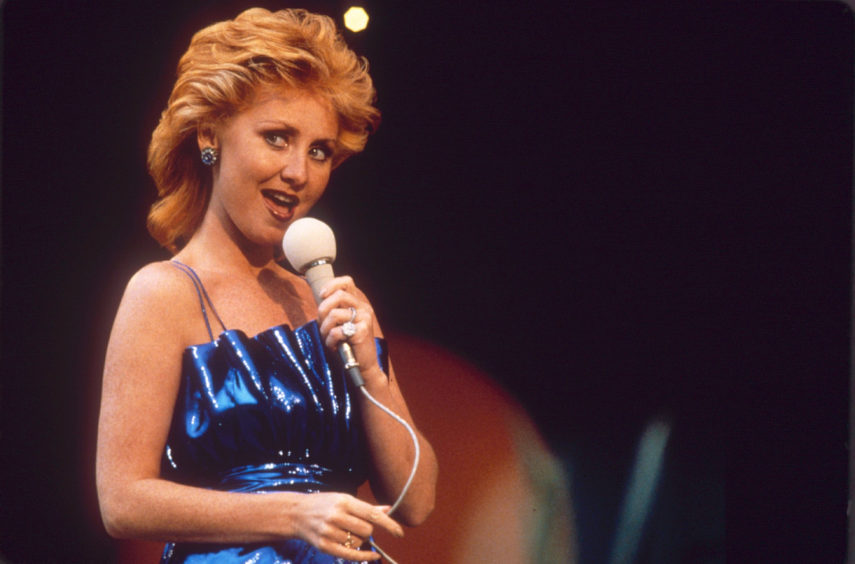 Save Your Kisses For Me, from Brotherhood Of Man, would give us another victory in The Hague in 1976.
Although American-born, Katrina Leskanich had spent much of her life in England, her father moving around a lot as he was a colonel in the US Air Force.
She and her band The Waves had already had a massive hit with Walking On Sunshine, but nobody would have predicted that she'd end up clinching a Eurovision Song Contest for the UK.
Sadly, nor would anyone have predicted that it remains our last victory, and with each passing year we look less and less likely to win another.
Where is the Lulu, Sandie or Katrina of today?
We are, however, very good at coming second. We've been runners-up a record 15 times, along with our five wins.
Whatever they put in the water across the Irish Sea, it must work, because Ireland have the highest number of wins, an incredible 10 and more than any other nation.
Surely the biggest one that got away for us was Cliff Richard.
Congratulations remains one of his signature tunes, right up there with Devil Woman, Summer Holiday and Bachelor Boy.
In 1968, and hosted at the Royal Albert Hall, Cliff's song was a hot favourite.
Until, that is, a ditty by the name of La, La, La by a singer called Massiel beat Cliff by a single point in his own backyard.
Many years later, it was claimed that bribery had taken place, on behalf of dictator General Franco, to ensure a Spanish victory. It has since been claimed that this was a "manufactured scandal".
What we know for certain is that someone else was due to sing La, La, La. But he intended singing in Catalan, which left Franco infuriated, and Massiel came home in a hurry, learned it in a few days, and went on to victory in London.
The Eurovision Song Contest often produces such intriguing side stories, but it isn't the only such event on the Continent.
It may not be as well-known to British fans, but the Sopot International Song Festival has done pretty well over the years.
Hosted in Sopot, Poland, on many occasions from the early 1960s to the present day, it began when many countries simply couldn't take part alongside the major Western nations.
Romania's Golden Stag Festival is another that's still going strong, while the Junior version of the Eurovisions has been a contest for under-15s since 2003.
Cliff, of course, didn't give up forever after 1968. In 1973, he competed again with Power To All Our Friends.
He was pipped once again by Spain, specifically a Basque group called Mocedades and winner Anne-Marie David. No, we don't remember them either, but we remember Cliff all right. Anne-Marie David, born in France, won it for Luxembourg, and would later come third in Israel when representing the country of her birth.
As for Cliff, he simply reinvented himself.
Cliff started putting out more rockish singles, and it wasn't long till those who had loved his earliest incarnation, such as Elton John, Eric Clapton and Jimmy Page, were heaping praise on him.
He also had huge US hits, proving perhaps that Eurovision wins aren't necessary for superstardom.
In some parts of Europe, however, the streets literally empty when the latest Eurovision comes on telly. In 2001, it's estimated that 95% of Denmark stayed in to watch that year's contest.
Perhaps they were hoping to see neighbours Norway come last again. The Norwegians have finished bottom a worrying nine times!
But we don't wish to end on that slightly negative note.
We will really miss this year's cancelled Eurovision Song Contest – in fact, it's exactly what we needed in these troubled times.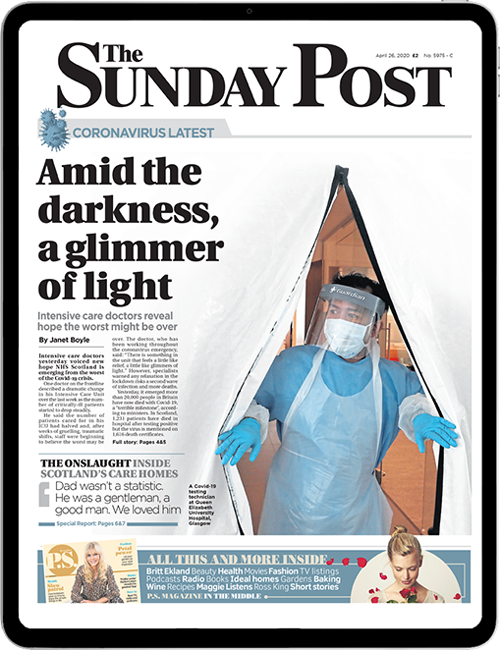 Enjoy the convenience of having The Sunday Post delivered as a digital ePaper straight to your smartphone, tablet or computer.
Subscribe for only £5.49 a month and enjoy all the benefits of the printed paper as a digital replica.
Subscribe