By the dawn of the 1970s, Dusty Springfield's life was very good in some ways, utterly miserable in others.
The singer had never been in a relationship with a man, as far as the media knew, and this led to deeply irritating and regular questions about her private life.
All a bit ironic, at the start of a decade in which many male stars would wear make-up and women's clothes and feel comfortable about revealing they were gay.
The reality was that Dusty had been in a long-term relationship with Norma Tanega, another singer, from the mid-1960s.
Dusty frequently worried that such revelations might harm her career or scare off her partners or her fans, to the extent that it's believed she would self-harm with the stress.
Now, however, questioned yet again about the issue, Dusty spoke out in a manner that was very forthright and open for those days.
"Many people say I am," she said about the gay claims, "and I've heard it so many times that I've almost learned to accept it.
"I know I'm as capable of being swayed by a girl as by a boy. More and more people feel that way, and I don't see why I shouldn't."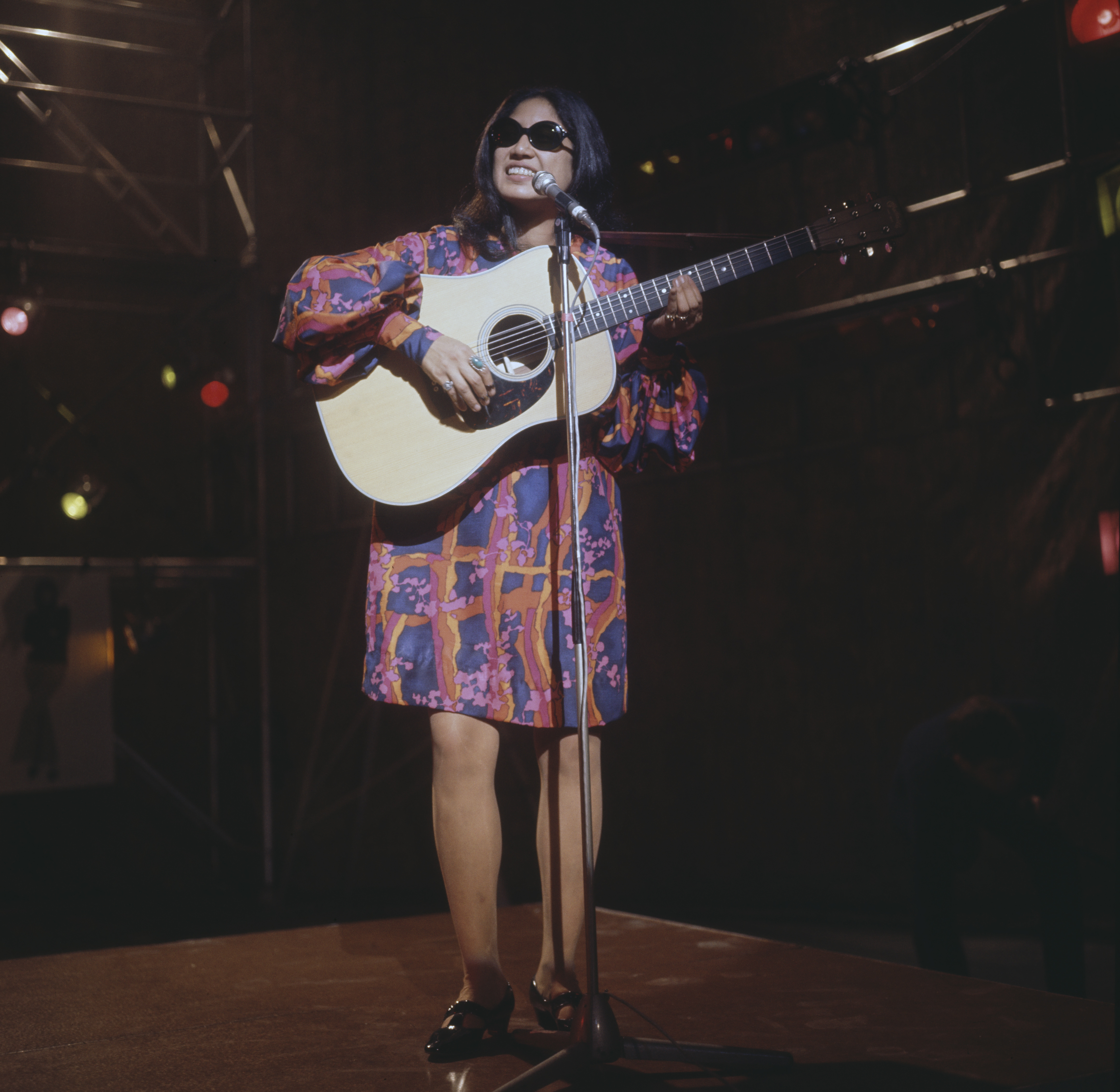 If it was a blessed relief to have said something at last, she now found herself alone again. Norma had left her when she found the relationship too difficult, and Dusty decided to live a reclusive life in the States, where she could avoid such questions.
Even when she was with someone she loved, life with Dusty Springfield could be difficult – she would exchange wedding vows with Teda Bracci many years later, but it ended in separation after violent fall-outs.
In one episode, Bracci ended up in hospital, after she had smashed Dusty in the mouth with a saucepan and knocked her teeth out.
Her music, too, seemed to have some sucker-punches in store – although Dusty was now well and truly established as a top star around the world, her record sales were going down.
She was also unsatisfied with her management and record company, although there was the occasional highlight, such as recording the theme song for The Six Million Dollar Man, used in the film-length episodes.
The new decade had begun with her album A Brand New Me, which went down a storm with American critics.
Her sixth studio album, it was recorded in the Sigma Sound Studios, Philadelphia, the songs written by Kenny Gamble and Leon Huff.
That duo would have sensational success in the 1970s with the likes of Harold Melvin & The Blue Notes, The Three Degrees and The O'Jays.
Titled From Dusty With Love for its UK release, it has a laid-back, cool soul feel, as you'd expect with the writers and the studio, but some reckoned Dusty didn't have enough real belters on it.
It still sold well, though, as did the singles from it, all of which makes it seem strange that her next album wasn't released at all in the United States.
See All Her Faces, Dusty's first album not to include her name in its title, was a collection of recordings from various times and studios, and it could be that which lets it down.
Many critics and fans over the years have said that it sounds much better when you listen to one track at a time.
Nothing seems related with so many different sounds and styles going on, and perhaps they felt it was just a bit too strange for a US audience.
Her next album, Cameo, failed to make a big splash on either side of the Atlantic, and it has been hard to find for many years.
For many fans, though, it is worth tracking down as it has some interesting stuff on it, not least her version of Van Morrison's Tupelo Honey and The Other Side Of Life, written by David Gates who would make his name with the group Bread.
Many a critic reckoned she saved the decade by ending it with a much stronger album – Living Without Your Love saw Dusty tackle Smokey Robinson's You Really Got A Hold On Me and other quality material.
The 1979 album remains a favourite of many fans, but her tour of the record did lead to a most unexpected problem with a princess.
She did a charity gig at the Royal Albert Hall, with Princess Margaret in attendance, but Dusty caused offence with some of her onstage chat, albeit quite innocently.
She had made a joke about the large number of gay people at the concert, saying she was glad royalty wasn't confined to the box, but Princess Margaret took it as a personal insult.
Mortified, Dusty was then sent a typewritten message from the princess, which she was made to sign and return.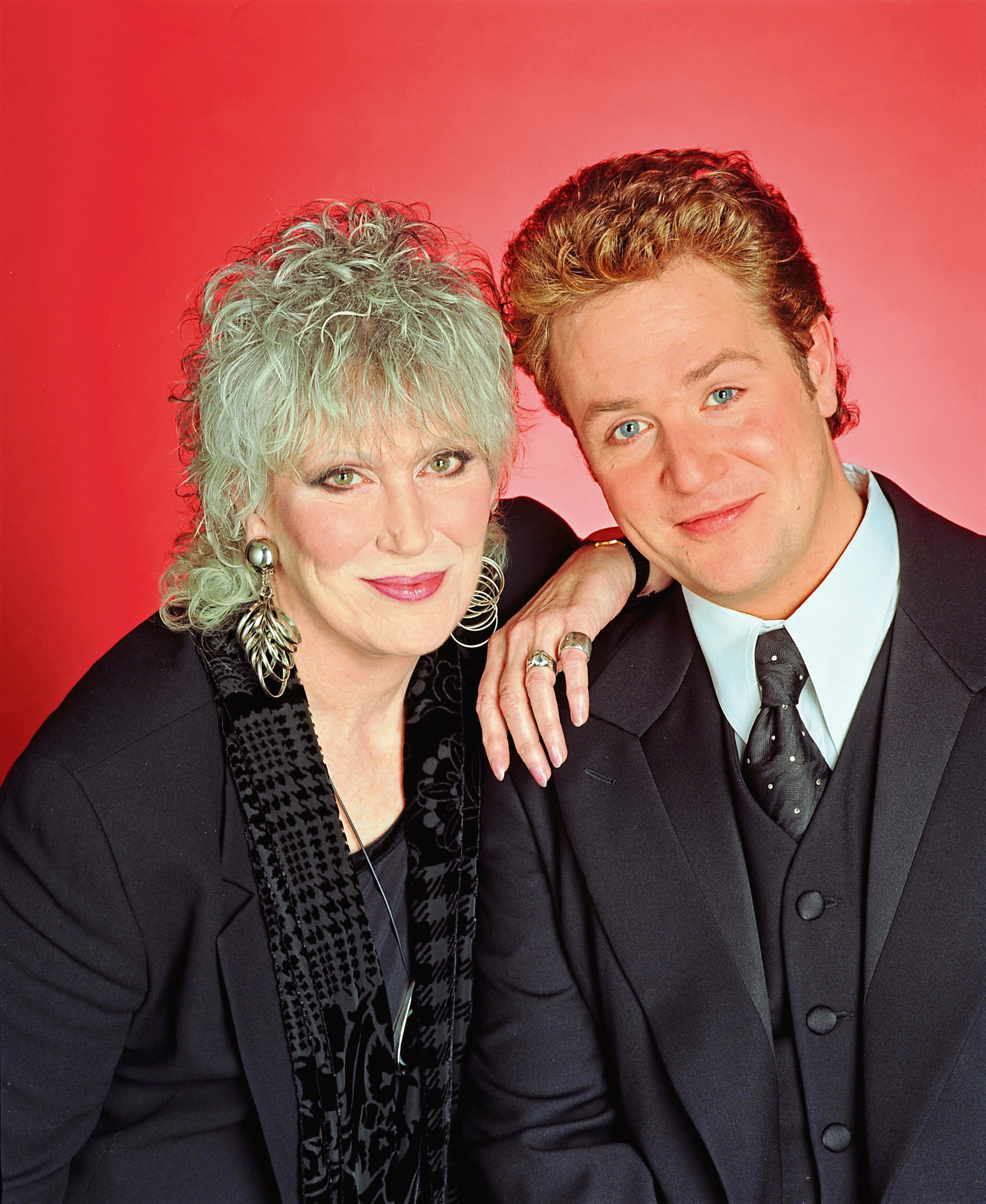 Although new Dusty recordings would become few and far between in the future, there was a new generation of music people taking a very interested look at the singer and her music.
Trevor Horn, who would have massive success with Buggles, Yes, Dollar, ABC and Frankie Goes To Hollywood, wrote a disco hit for her, Baby Blue.
She was also mad about her album White Heat, in 1982, which was very influenced by punky, new wave styles – like Sandie Shaw, who sang with The Smiths, Dusty clearly loved the new music coming through and wanted to be a part of it.
They got the kudos of working with a legend, and she got the pleasure of seeing the new kids up close and observing how they went about this recording lark.
All of which made it a dream come true when, in 1987, she sang with Pet Shop Boys on the wonderful What Have I Done To Deserve This?.
It got to No 2 on the British charts, and she loved singing with Neil Tennant, who often said the Dusty In Memphis album was one of his all-time favourites.
Richard Carpenter might have been from a somewhat earlier era, but she was also delighted to sing his Something In Your Eyes on the Time album.
It, too, rocketed up the US charts, to 12th place – clearly, Dusty Springfield's career was anything but over and nobody was about to forget her.
She had a 15th UK Top 20 hit in 1989 with Nothing Has Been Proved, another link-up with the Pet Shop Boys, and by this time she had come home to live in Britain again.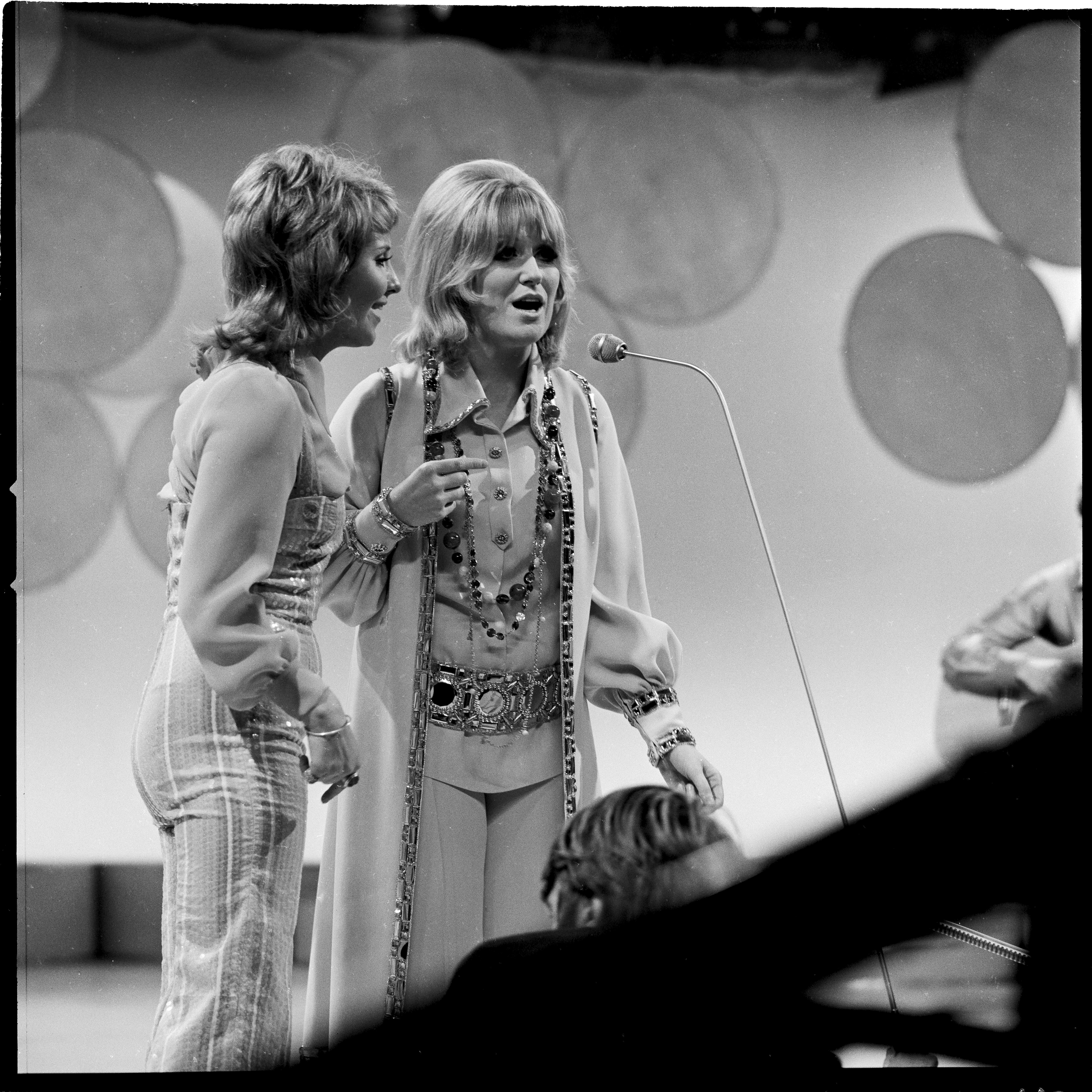 Her love of quality pop was seen again when she set out to make an album called Dusty In Nashville, which the studio hoped would be a country version of Dusty In Memphis.
She chose so many pop, rather than country, tracks that they gave up the idea, and the album was called A Very Fine Love when it came out in the summer of 1995.
Sadly, that was also the year she would make her last-ever recording.
It was a version of the Gershwin number Someone To Watch Over Me. Recorded for an insurance firm's TV commercial, you can't help but feel Dusty Springfield's last recording should have been another classic single that topped charts worldwide.
Dusty would have been glad just to be in the studio at all. She had taken ill the year before, and when she saw doctors in England a few months later they said it was breast cancer.
After lengthy, arduous chemotherapy and radiation treatment, it was in remission and Dusty seemed in decent health once more.
By the middle of 1996, it had come back with a vengeance.
If anyone had friends to rally round at such a moment, many of them the most famous people on Earth, it was Dusty Springfield.
From the Beatles to the Stones, old mate Elton John to Pet Shop Boys, she had plenty of support.
In the end, it didn't save her, and Dusty died on March 2 1999.
Within two weeks, she was inducted into the Rock and Roll Hall of Fame, Elton doing the inducting, as he said, "I'm biased but I just think she was the greatest white singer there has ever been."
You only needed to look at her funeral to see what kind of approval she got from her fans and from every other singer out there.
Elvis Costello, Lulu, the Pet Shop Boys and many more were there, along with messages and tributes from others.
Tom, her brother, scattered some of her ashes at Henley, the rest at Ireland's Cliffs of Moher.
We've produced some awesome female singers in this country, but there truly was only one Dusty Springfield, and it's a privilege to still have her many magnificent recordings to remind us just how good she was.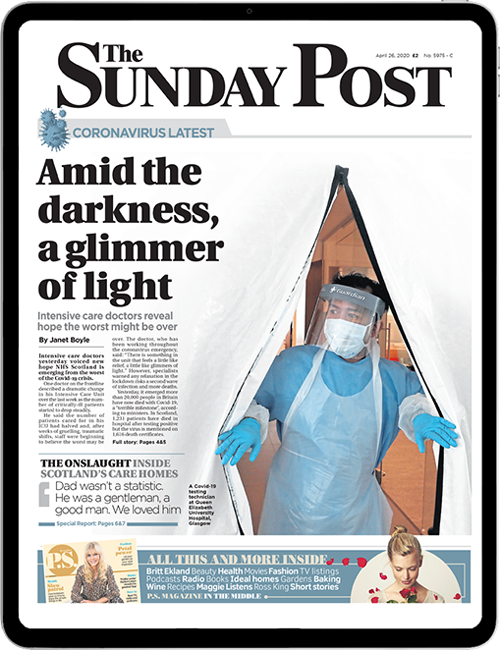 Enjoy the convenience of having The Sunday Post delivered as a digital ePaper straight to your smartphone, tablet or computer.
Subscribe for only £5.49 a month and enjoy all the benefits of the printed paper as a digital replica.
Subscribe