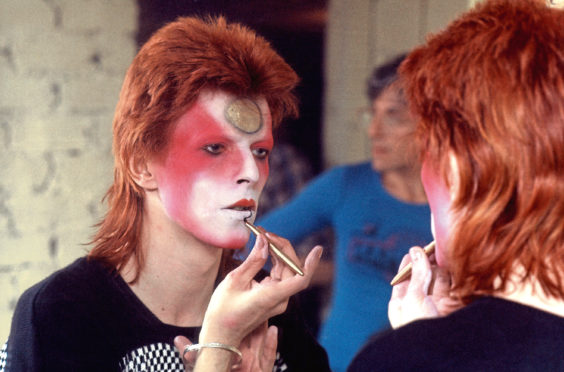 Through his astonishing success of the early 1970s, David Bowie had to "drag" his reluctant band along.
Guitarist Mick Ronson, bassist Trevor Bolder and drummer Mick "Woody" Woodmansey were a trio of no-nonsense lads from Hull, who hadn't got into rock music as an excuse to wear mascara and sequinned outfits.
When Bowie decided on his new look, Ronson quit at one stage, Woody having to follow him to the train station and talk him out of going back to Humberside.
Bolder was such a masculine-looking bloke that he just about got away with it, but it's fair to say Bowie had to use every ounce of persuasive charm and promises of fame and fortune.
He was right, though – he named the band The Spiders From Mars after his Ziggy Stardust album, and the outrageous look was a big part of their popularity.
Many of today's stars have said that seeing Bowie and the Spiders doing the Starman single on Top Of The Pops in July 1972 was the moment that inspired their own careers, and Bowiemania soon swept the land.
They toured constantly, and the wonder is that they even found time to record a follow-up album with such a hectic schedule.
Aladdin Sane, the next LP, would be partly written on the tour bus between gigs across the United States, and Bowie was now a bona fide superstar on both sides of the Atlantic.
The Ziggy Stardust album made No 5 in the UK, No 11 in the USA, while Hunky Dory began selling again on the strength of his new fame, hitting No 3 here and the Top 40 in the States.
Aladdin Sane hit the top of the charts here and No 7 in America, and there was also major success in the singles charts.
American-born Angie, Bowie's first wife, helped by making some of the outfits, and the fact they had named their son Zowie Bowie shows she wasn't any less outrageous than her husband.
Years later, the boy would change his name to plain old Duncan Jones, and he is now a highly-regarded film-maker.
If you see his movie Moon, you'll find it's just the sort of dark, menacing space movie that would have suited his father perfectly.
During 1972 and 1973, Zowie perhaps wondered if he was seeing David Bowie, Dad or Ziggy Stardust.
Trouble was, Bowie had started to play the part of his character Ziggy Stardust offstage as well as on, and with his family background he worried that he might be losing his identity or even his mind.
Inspired in part by English-born rocker Vince Taylor, who had been a huge star in France and other parts of Europe in the late 1950s and early 1960s, Ziggy became the first of several characters Bowie would adopt, like an actor playing a part.
But Ziggy would be the one he got too heavily into, and he struggled to come out of character and be himself.
This was why, at the end of a glorious all-conquering world tour, having had massive success with Ziggy Stardust and then Aladdin Sane, Bowie announced the band was breaking up.
He hadn't even told most of the group, telling the fans to hysterical screams of "No!" just before they did their final song.
Woodmansey and Co looked at one another, wondering if it was just part of the act – Ziggy had also "broken up the band" in the title song.
But Bowie meant it. He was finished with this part of his life, wanted to change musical direction and not be trapped as Ziggy forever.
During the USA tours, there had been much heated debate behind the scenes, with money as usual being the main problem.
For many fans of those albums, the Spiders were the greatest musicians Bowie ever worked with, like a gang almost, and there was a lot of heartbreak when they split up. Trevor Bolder hung around to play some of the bass parts on Bowie's next album, Pinups, and later joined rockers Uriah Heep.
Woody Woodmansey was infamously sacked on his wedding day.
The only Spider still living, he has been touring with other former Bowie collaborators, reminding fans of just how good those Bowie 70s records were.
Mick Ronson stayed, too, for Pinups, and Bowie tried to help launch his own solo career, which began well and faded. Mick passed away at just 46, of liver cancer, in 1993.
To a whole generation and ones that came later, Ronson's playing style made him one of the most influential guitarists Britain has produced.
After Bowie, he worked with everyone from Bob Dylan to David Cassidy, and his string arrangements and stunning guitar on Life On Mars and many more tracks played a huge part in Bowie's success.
Ronno was also the perfect foil onstage for Bowie in his heyday.
Life On Mars, which by 1973 had been out on the Hunky Dory album for two years, was released as a single and peaked at No 3, while even the old novelty record The Laughing Gnome reached No 6, much to Bowie's embarrassment.
Sorrow was another hit single from that incredible year, hitting top spot in the USA and No 3 in Britain.
A cover version of the song that had been a US hit for The McCoys and a UK hit for The Merseys, previously known as The Merseybeats, Bowie's treatment was a winner.
It came from Pinups, a complete album of covers, with Bowie showing his roots and inspirations – with songs from The Who, Kinks, Yardbirds, Pink Floyd and others.
The cover featured an eye-catching photo of Bowie with Twiggy, which had been taken for Vogue magazine but which Bowie asked to be kept back for Pinups.
As a farewell to Bolder and Ronson, it was a nice touch and allowed Bowie to capitalise on his success without having to quickly come up with an album's worth of new material.
Not that he was suffering any writer's block. The songs were still pouring out of Bowie in those days, and he even had time to help Lou Reed record Transformer, which would become one of his American hero's biggest-selling records.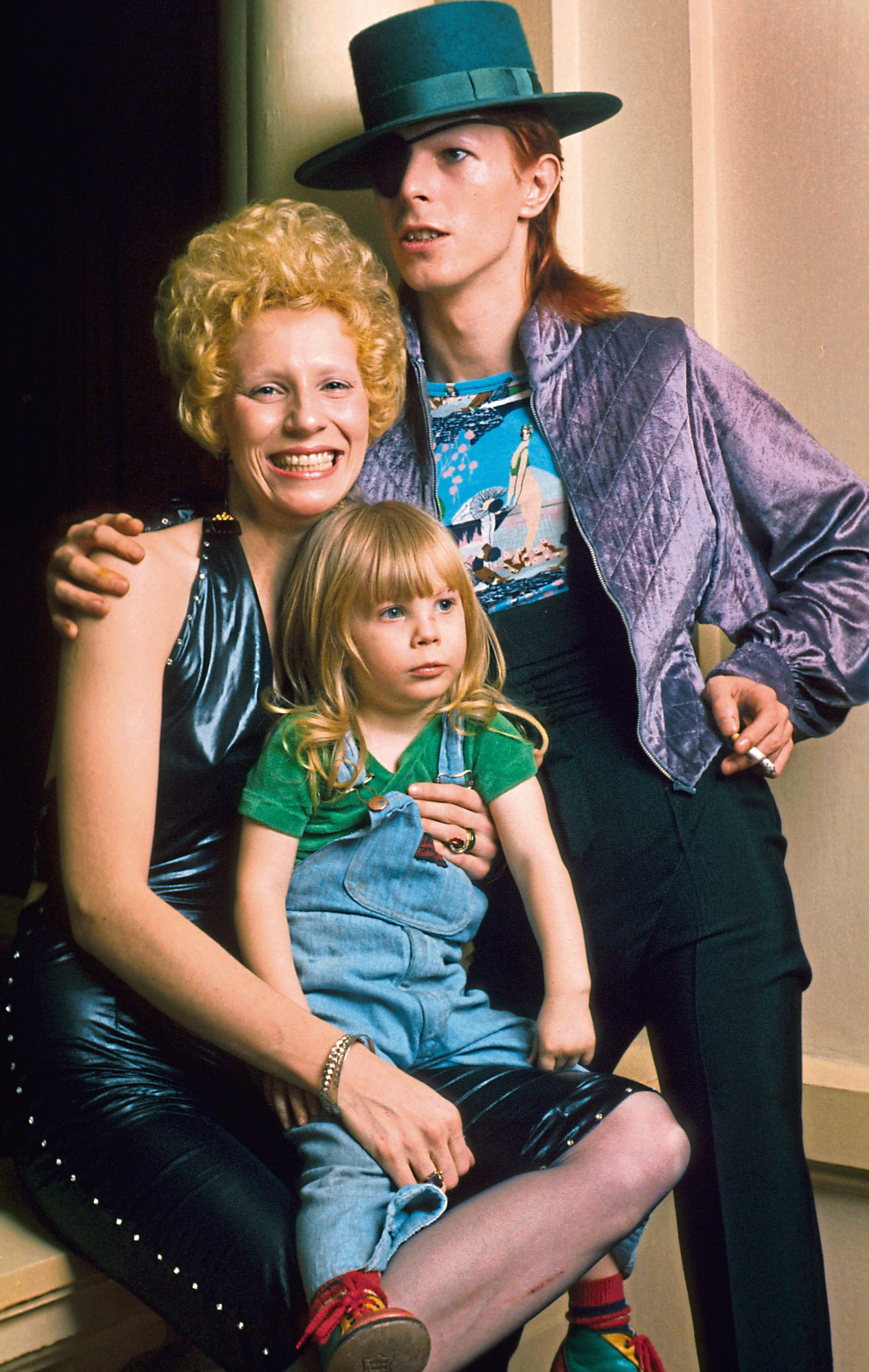 The year 1973 also saw a very special movie made about Bowie.
DA Pennebaker had made the incredible Don't Look Back film with Bob Dylan and specialised in music movies, but Ziggy Stardust And The Spiders From Mars would take an awful long time to be released.
Recorded at the end of the world tour and capturing the very moment Bowie that "retired" it was in post-production for years and we only got to see it a decade later.
It captures Bowie and arguably his greatest-ever line-up at their peak, and on the very moment they fell apart.
What must Bowie have been thinking then, letting go all those who had been around him in the studio and onstage, helping him create such huge-selling records?
His next studio album, Diamond Dogs – on which he played most of the instruments himself – and an astonishing US tour that he would begin as a rocker and end as a soul singer would show how Bowie's mind worked.
A huge fan of George Orwell's writing, and with a fascination for 1984, Big Brother, totalitarian states and what it must be like to try and exist in one, he was keen to make a whole album based around 1984.
Bowie had even had little model cities built, had invented various characters who would appear in this musical version of the tale, and he even had a song 1984, another called Big Brother, and was looking forward to the whole project.
It would cast off Ziggy for good, it would demonstrate that he could make an album almost single-handedly, and it would mix drama and theatre and acting alongside the music.
Except that Sonia, George Orwell's widow, hated the whole idea. She was also executor of his will and simply turned down the request.
Bowie went ahead with the Diamond Dogs album anyway, his latest character being Hallowe'en Jack, one that wouldn't plague him and take over as Ziggy had done.
Denied his planned TV 1984 extravaganza, he did the next best thing. He arranged the most expensive, complicated stage set rock music had ever seen, put together a huge band full of fantastic musicians, and arranged a long list of United States concerts.
Like Ziggy's farewell, it was all captured on film, for the documentary Cracked Actor, and showed a Bowie even thinner than before, who said he lived on milk and peppers, chainsmoking his way through his hectic schedule.
One song featured him inside a boxing ring fighting while singing. Another saw a giant ball open, Bowie held in its giant hands.
Space Oddity saw him singing through a telephone, from a crane high above the audience.
It stuck there one night, and he had to do a few songs trapped up there, just like Major Tom lost in space.
For another, Bowie sang to a skull, and it was all very theatrical – the fans loved it – before he decided to "retire" this idea, too.
In the middle of the tour, he got rid of all this costly backdrop and drastically altered the whole style of things.
Bowie never liked standing still for very long, and he loathed just repeating stuff he'd done before.
He had been listening more and more to African-American music, to soul and r 'n' b, gospel and funky disco stuff.
Now, despite being the last person the world expected to do that kind of music, he threw himself into what some have called "plastic soul".
As you'll see in the concluding part of our David Bowie series, he would beat all the odds and make this unexpected move a success, too.
Then, David Bowie would explore even stranger paths, and make a success of those. Everything he touched, it seems, turned to gold.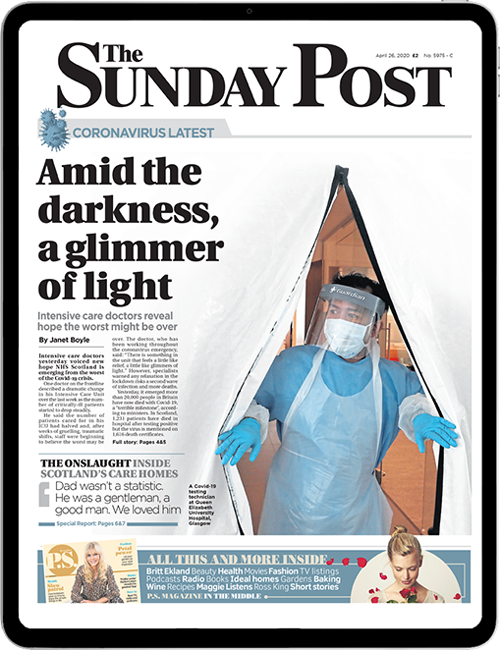 Enjoy the convenience of having The Sunday Post delivered as a digital ePaper straight to your smartphone, tablet or computer.
Subscribe for only £5.49 a month and enjoy all the benefits of the printed paper as a digital replica.
Subscribe