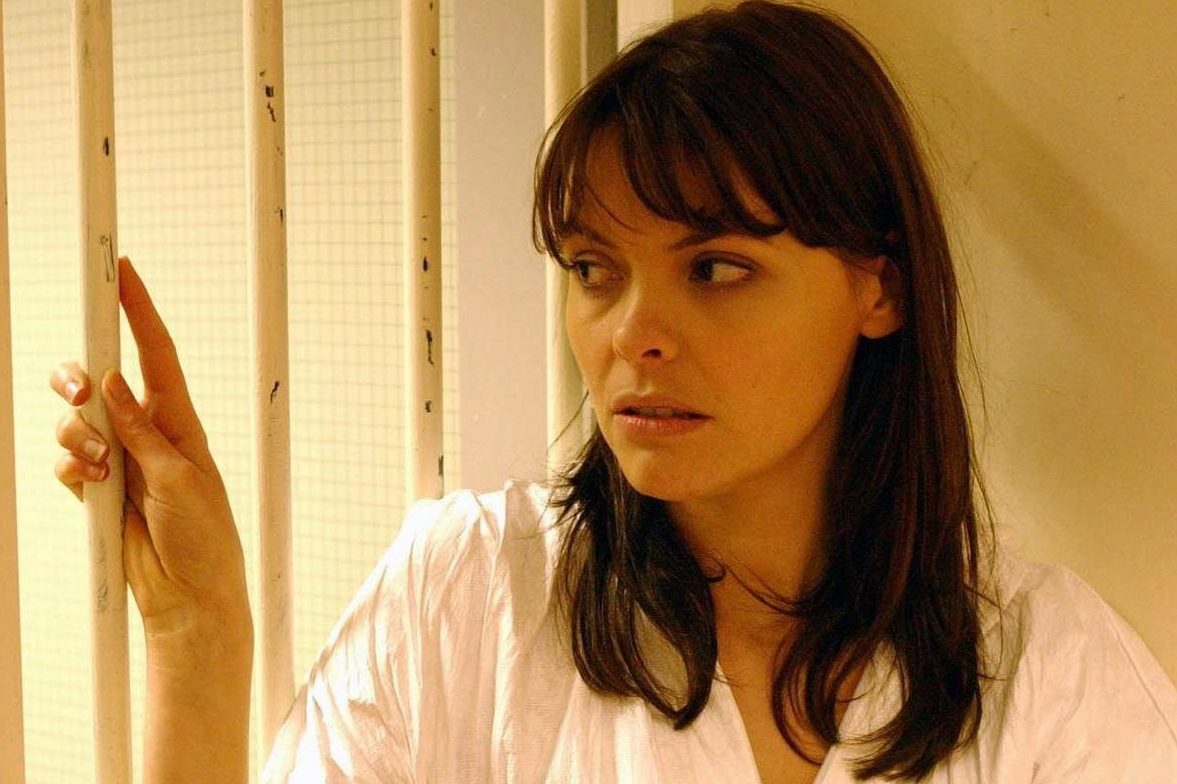 NEW YEAR is seen by many people as a chance for a fresh start, but Sarah Louise Platt's life changed forever as her friends and family saw in the Millennium.
In February, 2000 — at the age of just 13 — Sarah Louise (Tina O'Brien) discovered that she was pregnant.
On June 4, she gave birth to a daughter, Bethany.
Nowadays referred to just as Sarah, recent months would have seen the young mum longing for those sleepless nights and dirty nappies as Bethany (Lucy Fallon) became the victim of a sex ring organised by Nathan (Christopher Harper).
He had groomed Bethany, brainwashing her over a series of months of manipulation and coercion. It is a situation that was only too familiar to Sarah as she herself had once been lured to the home of a male adult internet stalker who had been posing in a chatroom as a 16-year-old.
Storylines like these have kept viewers hooked over the years, and on December 8, 2000, to celebrate the show's 40th anniversary, a special live episode aired.
The episode didn't only feature its regulars, but also cameos from Noddy Holder of Slade and Sir Trevor McDonald.
Even Prince Charles was keen to get a bit of screen time!
There was, of course, another live episode in honour of the 50th-anniversary celebrations, and fans were teased adverts saying: "Four Funerals And A Wedding."
But who was for the chop?
In the event, on December 9, 2010, the hour-long show focused on the fallout after a gas explosion in the Joinery bar caused a tram to crash from the viaduct and into the Corner Shop and The Kabin.
The action had begun in a full week of episodes, culminating in the live one, which witnessed the rescue attempts of those involved, from Ashley Peacock to Molly Dobbs and an emergency marriage between Peter Barlow (Chris Gascoyne) and Leanne Battersby (Jane Danson).
As an average of 14 million viewers from the week tuned in — the highest audience for seven years — Molly (Vicky Binns) revealed to Sally (Sally Dynevor) that Sally's husband Kevin (Michael Le Vell) had fathered Molly's recently-born baby.
Jennie McAlpine became the first actress to act out a birth live on a soap opera as her character Fiz prematurely went into labour with daughter Hope after her husband John (Graeme Hawley) had killed his stalker Charlotte (Becky Hindley).
He later hid Charlotte's body near the wreckage to make it look as though she had died as a result of the explosion.
Subsequent episodes would see John's lies begin to unravel — but not before Fiz found herself in prison, accused of John's crimes.
John, after trying to run away, was run over by a car and, before dying in hospital, made a statement that Fiz was innocent.
Teacher John had, of course, already had a relationship with his pupil Rosie Webster (Helen Flanagan) whom he later kept locked in his attic for five weeks.
Further up the street, Gail (Helen Worth) had bitten off more than she could chew with Richard Hillman (Brian Capron), in 2001.
She met Richard when he arrived in Weatherfield for the funeral of Gail's friend Alma Halliwell (Amanda Barrie), whom Richard claimed was his cousin.
Gail and Richard married the following year, but it would all end in terror when it was discovered that Richard was a serial killer.
It was found that he'd killed Maxine Peacock, his ex-wife Patricia and Duggie Ferguson, while Emily Bishop (Eileen Derbyshire) and Audrey Roberts (Sue Nicholls) managed to escape his clutches.
Eventually, Gail started to wake up to what was going on.
Richard confessed and a horrified Gail branded him "Norman Bates with a briefcase" before throwing him out and then reporting him to the police.
But Richard returned, tied up Gail and her children then drove them to the Weatherfield canal in an attempt to kill them all.
The only person who died was Richard himself.
Gail would eventually go on to marry again — twice. She would spend time in prison wrongfully accused of killing husband No 5 Joe McIntyre, after he died trying to fake his own death.
Husband No 6, Michael Rodwell, made Gail's acquaintance after he burgled her. He died from a heart attack recently, leaving Gail free to get married again should she choose to do so . . .
But it wasn't all tragedy.
The year 2009 saw Sally tell her husband, Kevin that she had breast cancer.
Actress Sally Dynevor spent time with cancer sufferers in preparation for her role and felt inspired to have a lump she had found on her chest bone checked.
"It really was just the weirdest thing that has ever happened to me," she said of her diagnosis. "You couldn't make it up. I remember saying to the doctor: 'Are you sure you haven't got this wrong? That's my character, not me.'"
The storyline quite possibly saved the actress's life.
Elsewhere, as fans will know, the Barlows are no strangers to a bit of drama.
A recent storyline left fans trying to work out who had pushed Ken (William Roache) downstairs, leaving him for dead.
In the end, it was his estranged son Daniel (Rob Mallard) who was revealed to be the culprit, but other family members, including Adam (Sam Robertson), Peter and Tracy (Kate Ford) were suspects, along with cobbles killer Pat Phelan (Connor McIntyre) and Sinead Tinker (Katie McGlynn).
Barlow life is far from boring!
Let's take Peter first. He is an alcoholic pub landlord with an eye for the ladies. Married five times, he's 52, and perhaps current love interest Toyah could become wife No 6 . . .
One of his previous marriages brought shame on his family as it turned out to be bigamous. Peter was in a relationship with Shelley Unwin (Sally Lindsay) when he began another with florist Lucy (Katy Carmichael).
Discovering that Lucy was pregnant, he married her, while still engaged to Shelley.
He told Lucy that it was all over with Shelley, but she discovered Peter had married Shelley two weeks after his son, Simon, was born.
Lucy and Simon left for Australia, with Peter's son only to return after his mum passed away from breast cancer.
Lucy had left all of her money to Peter — on the condition that he bring up Simon, and he used the cash from her estate to buy himself the bookies.
He was rather an absent father, though, and would also often hit the bottle, but had a wake-up call when he could have killed little Simon after passing out with a cigarette in his hand and burning his flat down. He joined AA and swore off the booze for good.
Peter had already developed feelings for Leanne Battersby by then and Simon began to look on Leanne as his mum.
When, inevitably, Leanne and Simon would be let down by Peter, Leanne took over parenting responsibilities.
Carla Connor (Alison King) would eventually become Simon's next stepmum after his father began an affair with her while still married to Leanne — don't feel too bad for Ms Battersby, though, as she had already begun seeing her ex-husband Nick (Ben Price) behind Peter's back.
Peter later cheated on Carla, with Tina, who was 26 years younger than him.
When Carla discovered what was going on, the stress of that and later being accused of Tina's murder, caused her to miscarry their unborn child.
Peter was also wrongly suspected of killing Tina (Michelle Keegan) — which is more than can be said for Peter's sister, who did murder her boyfriend, Charlie Watts.
Charlie (Bill Ward) had already been abusive in a previous relationship with Shelley.
When Tracy discovered that Charlie had been cheating, she decided that murdering him was the best mode of revenge.
After manipulating people into thinking that Charlie was being abusive to her, too, she hit him over the head with an ornament and claimed self-defence.
In true Corrie fashion, although Tracy was sent to prison, found guilty of murder, she was released on a technicality before she had served her full sentence.
Charlie Stubbs may have been murdered, but two very popular characters passed away of natural causes over the last couple of decades — Coronation Street has never quite been the same without Jack and Vera Duckworth, has it?
The couple did, of course, own the Rovers for a short time — Jack (Bill Tarmey) memorable for standing behind the bar, wearing his glasses stuck together with tape — but it is mainly for their iconic marriage that they have gone down in Corrie legend.
Though Jack and Vera (Liz Dawn) often rowed, their love for one another was clear and many people could relate to them — if not appreciate their taste in stone cladding!
Although they had the misfortune to have a bit of a bad egg for a son with Terry (Nigel Pivaro), they had hearts of gold and became surrogate parents to Tyrone Dobbs (Alan Halsall), whose mother was in prison.
When Vera passed away, in 2008, Jack was devastated.
In 2010, returning home after his birthday celebrations at the Rovers, Jack put on one of Vera's records and went to sleep.
In a tear-jerking scene, he woke to find Vera there, and danced with her.
While enjoying this imagined dance, Jack passed away in his sleep, and Tyrone later said an emotional farewell to his "dad".
I remember being an emotional wreck watching that episode.
The show has captured the public's imagination so much that a drama about the soap was aired on the BBC in 2010.
The Road To Coronation Street starred Jessie Wallace as Pat Phoenix who, in turn, used to play Elsie Tanner, and James Roache played his own father, William, as Ken.
Today, with Pat Phelan having just killed his latest victim, Luke, it seems Coronation Street hasn't quite had enough murder for one small area.
Now, with the police on the trail of Luke's murderer, he looks set to frame poor Seb (Harry Visinoni).
Seb has warned Pat's wife Eileen (Sue Cleaver) what her husband is capable of, but will things be rectified before Seb becomes Pat's latest victim?
Anything could happen on this tiny street — perhaps prospective home owners should think twice before selling up to move here!