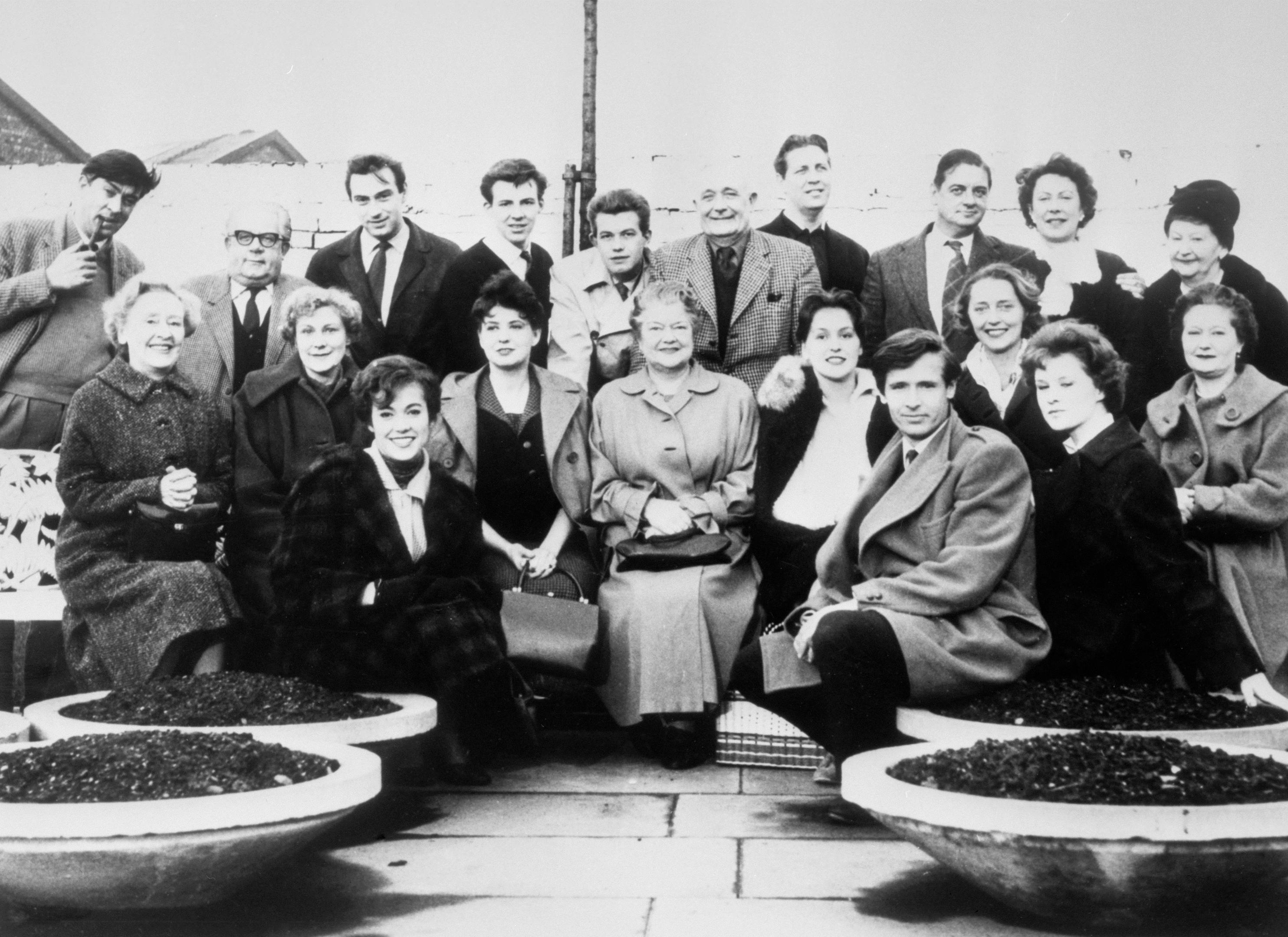 "NOW, the next thing you've got to do is get a signwriter in. That thing above the door will have to be changed."
So said Elsie Lappin to Florrie Lindley in the first-ever words uttered on an episode of Coronation Street.
It was December 9, 1960, and the people of Britain could never have known the show would go on to last until 2017 — and beyond, for that matter.
In fact, it was only ever supposed to run for 13 episodes.
When the first one aired on ITV at 7pm, there was a mixed reception.
Even the general manager of Granada Television claimed he "couldn't find a single redeeming quality", although it was watched in 3.5 million homes by 7.7 million viewers.
The Mirror wrote: "The programme is doomed from the outset . . . with its dreary signature tune and grim scenes of a row of terraced houses and smoking chimneys.
"For there is little reality in this new serial, which apparently we have to suffer twice a week."
Fast forward to 2017 and by the start of this month, the show had broadcast upwards of 9,300 episodes.
It now screens six episodes a week.
Death and tragedy is never far away from the world of soap, even in those early days.
The first character to die on Coronation Street was in its first month when May Hardman (Joan Heath) died in her hallway as the result of a brain tumour.
Another character to pass away during that first decade was Ken Barlow's mum, Ida (Noel Dyson), who was knocked over by a bus.
There was no death scene, but 15.6 million viewers watched as her husband Frank (Frank Pemberton) learned of her death, which left him devastated.
And who can forget poor Martha Longhurst's demise in the Rovers Return in 1964?
Moments after ordering a large sherry, while her friends and family were having a sing-along, Martha (Lynne Carol) began to look unwell.
She sought the relative peace of the snug, and passed away alone.
She was just about to leave for Spain to see her family, and next to her on the table was her passport, ready for travel.
Her departure from the show was a controversial one, as she was axed by a new producer, Tim Aspinall.
Martha's passing is regarded as one of the biggest mistakes the show has ever made.
"I'm convinced no-one in the echelons of Granada knew of the plans to kill off Martha before it was too late," said Bill Podmore, who became producer in 1976.
"Apparently, it was discussed with no-one but the writers, and I have never understood how they allowed it to happen."
One character who has survived throughout the show's 57 years is, of course, Ken Barlow (William Roache).
He had his first of four weddings in 1962, when he married Valerie Tatlock (Anne Reid).
Alas, their marriage wasn't the happiest.
There was the issue of Ken's roving eye for a start.
After Ken's fling with reporter Jackie Marsh, though, he finally realised what a great woman he had in Valerie.
Eventually, the couple would move their family to maisonettes being built across the street, but their happiness wasn't to last, with Valerie being electrocuted by her hair dryer in 1971 becoming one of the show's most-iconic moments.
Speaking of icons, how about Elsie Tanner (Pat Phoenix)? She of the flame hair with temperament to match married Steve Tanner (Paul Maxwell) in 1967.
These nuptials were particularly notable for the fact they were the first shown in full — the episode was even repeated at 9.30pm.
The occasion was much talked about, and the TV Times produced a 32-page colour Wedding Souvenir, which sold for a shilling.
At long last, Elsie wed her wartime sweetheart, with her son Dennis giving her away.
Unfortunately for Elsie, the marriage didn't last.
Elsie's legend looms large, though, in the history of Corrie, and along with her hair-netted nemesis, Ena Sharples (Violet Carson), she provided many entertaining scenes.
Elsie appeared in the very first episode and is often remembered for constantly bickering with Ena, who liked to think of herself as morally superior.
A machinist with Baldwin's Casuals, Elsie had an eye for the men.
Four times married, she wasn't the type who enjoyed the single life, and it led to judgement and criticism from Ena.
One of her marriages saw her as the suspect in a murder investigation, however, when her husband, Steve, was killed.
Elsie had left Weatherfield with American Steve only to be abandoned by him in the States after he told her that he had regretted marrying her.
After Elsie had returned to the UK, Steve followed her.
He had a run-in with Len Fairclough (Peter Adamson), who took umbrage at his treatment of Elsie.
Steve also had an altercation with fellow GI Joe Donelli (Shane Rimmer), who wanted back the money he had lent him.
Their argument led to Steve being pushed down the stairs.
A police investigation followed which saw Elsie and Len as the prime suspects.
The jury returned an open verdict, and everyone remained in the dark about the real killer until 1970, when Joe confessed all before shooting himself.
Elsie had more than her share of sorrow and heartache, but she did find her true love eventually.
Her last scene was in 1984 when she left the cobbles of Coronation Street for Portugal.
An old boyfriend, Bill Gregory, had suggested they head there to run a wine bar in the Algarve, and as she left Weatherfield behind, the taxi driver asked her how long she'd be away for.
"Ah, now, there's a question!" were the last words we ever heard Elsie speak.
Her son Dennis returned in recent years, of course, and reported that she had died.
"My God, did they live the high life?" Dennis explained.
"Bill had this red sports car. They were belting down this cliff road and they ran into this storm.
"They found them in the car the next morning on the rocks below. Rumour has it they were still holding hands.
"She were 81, dying in the arms of her fella in the fanciest sports car you ever saw."
Strong women have been the backbone of Corrie.
The acid-tongued Ena Sharples didn't only lock horns with Elsie — she did so with everyone else!
She really did enjoy a good old gossip in the Rovers, but would defend herself if accused of it.
"Listeners hear no good of themselves," she once said.
Her sharp tongue often got her into bother, with Elsie saying: "That woman's tongue. If it was a bit longer, she could shave with it."
Even in Ena's first-ever scene, she was spreading rumours to shopkeeper Florrie: "Watch Mrs Tanner. She's a bad 'un!"
She just couldn't help herself. Ena was just the type of person who spoke as she saw it.
Ena had married her husband, Alfred, in 1920. They had three children although the youngest, Ian, died after only two days.
After Alfred passed away in 1937, Ena never remarried and spent much of her time keeping herself busy as a caretaker.
With Ena's responsibilities including keeping the place clean, she'd have used disinfectants and similar products, so we wonder what she'd have made of a comment made regarding the creation of Coronation Street.
The show was originally to be named Florizel Street, but the tea lady at the studios had expressed her distaste for the title, saying that it sounded like a disinfectant!
The name was changed to Coronation Street, to reflect the fact that the houses on set would have been built around the time of Edward VII's Coronation.
One thing that has been a constant with regards to its name — albeit with some changes in punctuation — is the pub, The Rovers Return.
It was opened in 1902, and when Lieutenant Philip Ridley — of the Newton and Ridley brewery — returned from active service in the Boer War, the pub was named The Rover's Return, in his honour.
In 1918, to celebrate the return of soldiers from The Great War, the apostrophe was removed.
The Rovers has, of course, been home to many landlords and ladies, but in the 60s, we were only ever aware of Jack and Annie Walker (Arthur Leslie and Doris Speed), with the first two lots of people who ran the pub never actually seen on screen.
Jack and Annie married in 1937 and ran the pub for 33 years until Jack's unfortunate death from a heart attack.
Occasionally, Annie would get ideas in her head about changing the pub to suit her own wishes.
In 1967, she won a weekend in Paris with a French film star and came back with a notion of turning the Rovers into a French-style cafe.
Annie won the Best Landlady contest and a trip to Majorca in 1969 — the same year that the show broadcast in colour for the first time, on November 3.
It was in June of 1964 that Stan Ogden (Bernard Youens) first graced the cobbles, with his wife Hilda (Jean Alexander) making her debut the following month.
When Stan first arrived, he was in the area to try to find his 18-year-old daughter Freda (Sandra Gough), after an argument.
Working as a lorry driver, Stan had a habit of trying to solve his problems with drinking and his two youngest children were taken into care.
When Stan found his daughter, who'd changed her name to Irma, she said she'd return if he could find a house for them all, leading her father to purchase No 13.
Over the Christmas of 1964, Ken Barlow's brother David, a footballer, was home visiting his family for the holidays.
After Irma demonstrated her loyalty when David was falsely accused of taking a bribe, he was very impressed.
The pair dated, then David popped the question during a visit to the Blue John Mines and they married in 1965.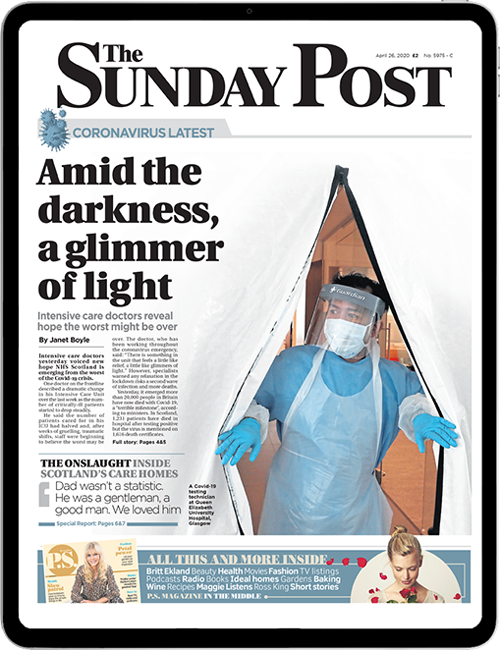 Enjoy the convenience of having The Sunday Post delivered as a digital ePaper straight to your smartphone, tablet or computer.
Subscribe for only £5.49 a month and enjoy all the benefits of the printed paper as a digital replica.
Subscribe