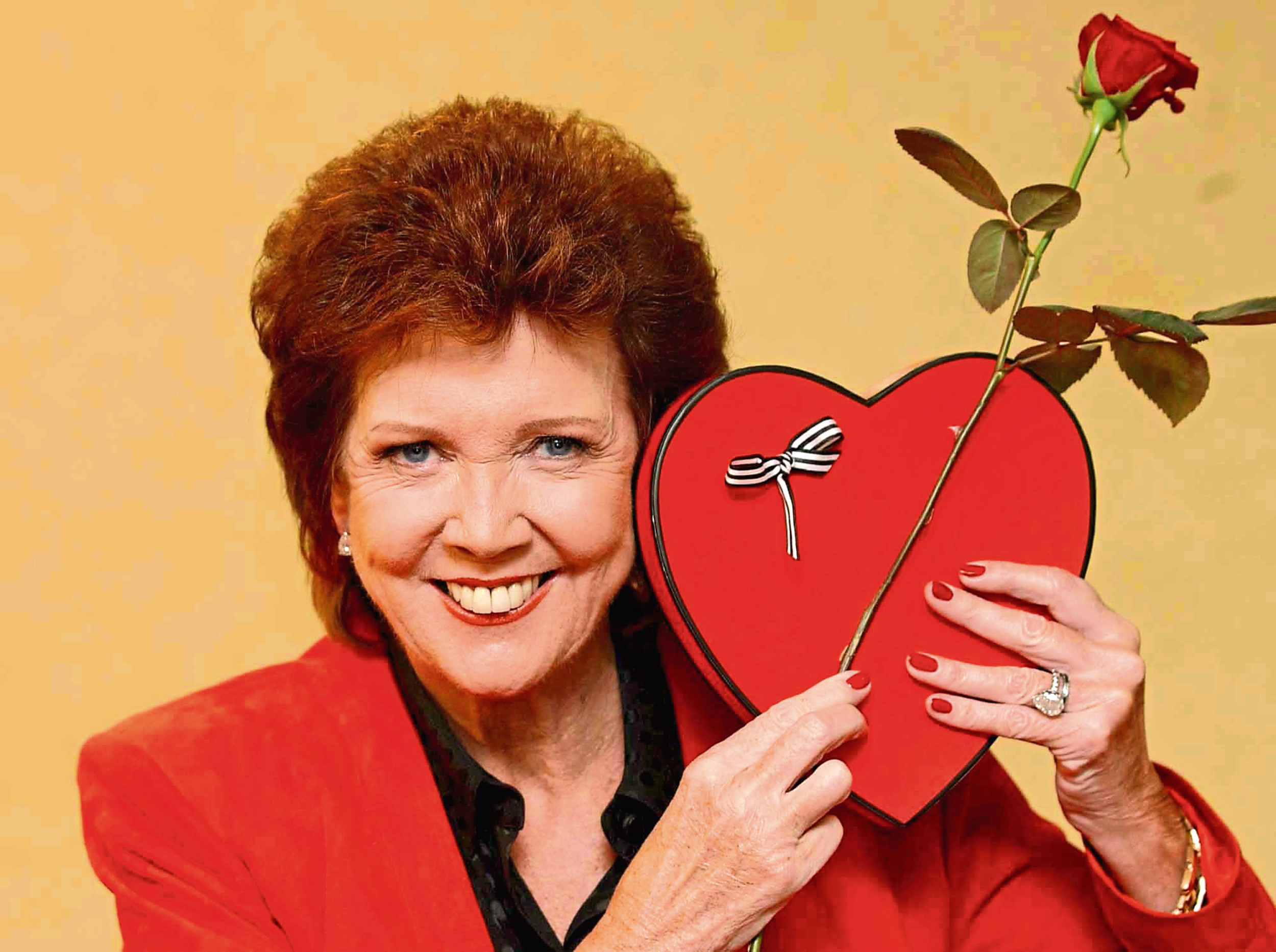 IF Cilla Black had been almost ever present in the pop charts and on TV during the '60s, her fame was about to grow even further.
BBC Assistant Head of Light Entertainment, Bill Cotton, had given her the Cilla series, and it would air from 1968 right through to 1976.
He even considered her to take over The Generation Game from Bruce Forsyth – another intriguing what-might-have-been in her career. It's not hard to imagine, and easy to see that it would have worked.
The first episode of Cilla saw her duet with Tom Jones and, over the years, other guests would include Henry Mancini, Johnny Mathis, Andy Williams, Charles Aznavour, Matt Monro, Sacha Distel, Donovan, Georgie Fame, The Shadows and Phil Everly.
It was a real Who's Who of showbiz royalty, and the series would set Cilla on a TV path that would take her all the way through to the early 2000s.
But it's been said that Bill Cotton had been disappointed when she'd told him she wanted to keep focusing on her music, because he reckoned she'd have been perfect for other TV work, not least The Generation Game.
It was in 1969 that she and Bobby Willis married and before long, started a family. Life with a dedicated songwriter presumably made Cilla determined to focus on music, not the small screen.
If the turn of the decade had seen The Beatles break up, it certainly didn't herald the end of their friendship with Cilla, and her association with The Fab Four continued.
She was with George and Ringo, for instance, at the 1971 Cannes Film Festival, along with Marc Bolan. Quite a supergroup they would have made!
Cilla again linked up with the pair for a yachting holiday, and Ringo and George even wrote a song, Photograph, for Cilla, though Ringo ended up doing it himself.
Not to be outdone, George then penned another couple for Cilla – The Light That Has Lighted The World and I'll Still Love You (When Every Song Is Sung).
Lots of singers have lots of friends, but there was something about Cilla that seemed to inspire her pals to get their pads and pencils out and get writing!
When you think of all the female competition she had in those days, it's all the more remarkable that Cilla ended up the best-selling female recording star in this country in the '60s. She put out 15 studio albums and 37 singles in that time, quite a feat for a girl who had started out looking after coats and serving coffees.
Always with that Cilla glint in her eye, she knew how to make people laugh, too. January 1975 proved it once more, when she was the main star in a half-hour sitcom play.
Cilla's Comedy Six, as ITV dubbed it, saw her go on to be named Britain's Top Female Comedy Star by the Writers' Guild of Great Britain. The following year, she was commissioned to write half-a-dozen more plays.
She would often do funny sketches and show she wasn't afraid to make fun of herself. A large part of that was down to the grounding she had by staying close to her roots and keeping in touch with her family.
One thing Cilla never did though, was Eurovision.
The UK's Eurovision Song Contest selection process had been part of the Cilla show in 1968 and '73, with close buddy Cliff Richard performing all the songs that were shortlisted in the A Song For Europe segment.
But having turned down the chance to enter the contest herself in 1968, Cilla would have to decline it again in 1969 and 1970, this time because she was pregnant.
Though she flew through the '70s much as she had the previous decade, the 1980s began a bit more subdued.
Concerts and cabaret work kept her busy, but TV appearances became few and far between. Until an appearance on Wogan in 1983 seemed to bring her back into the public consciousness.
That same year saw her present Cilla Black's Christmas, and do a memorable comedy duet with Frankie Howerd.
What a double act that was!
After her great performance on Wogan, behind the scenes, studio bosses scrambled to find the right shows to get her back on the telly.
When she signed a deal with London Weekend Television and became host of Blind Date and Surprise Surprise, the two entertainment shows would become long-running classics and re-energise the star, making her truly a force in British TV all over again.
Huge winners in the all-important ratings, it wasn't easy to work out why Cilla Black was once more the highest-paid female performer on British TV.
Even some of the typically Scouse things she said – like "lorra lorra laughs" – became the kind of thing mimicked across the UK. They still are.
That's when you know you're a real household name forever.
Readers may also recall game show The Moment Of Truth, and it seemed everything she popped up in became a ratings winner.
When she left LWT, the nation would be reminded of her and what she was up to with showings on the likes of Parkinson, So Graham Norton, Room 101 and Friday Night With Jonathan Ross.
She'd also help out good pal Paul O'Grady as a guest presenter on his show, and in 2006, appeared in Coming Home, a BBC Wales show about the Welsh part of her history, having roots in both Wrexham and Holywell.
Cilla would also help host Loose Women, present shows on Sky and record the pilot for a dating show, Loveland, planned to be a very modern kind of Blind Date.
She also surprised fans when she showed up in an episode of Benidorm, and in October 2013, Cilla was honoured by ITV for half a century in showbiz.
Interestingly, in another might-have-been in her career, in 2013 and 2014, Cilla and Paul O'Grady were set to co-star in Beeb sitcom Led Astray.
A pilot episode was aired, but the whole thing was shelved when the pals found themselves struggling to cope with the stress and pressure of filming for long periods.
The One And Only Cilla Black, however, did feature Cilla and Paul as hosts, and included a special trip back to hometown Liverpool with many famous friends and musical acts.
Cilla even starred in a special edition of Coronation Street, and it all served to show that viewers were keen to see more of her on their tellies.
In the years since her early musical heyday, Cilla had become a national treasure, as iconic as Brucie, Parky or Wogan.
Appointed an OBE for services to entertainment in 1997, she was also recipient of a special BAFTA award and, just last year, a statue of her was unveiled outside the Cavern Club's original entrance.
Having said she wanted to die at 75, the same as her mother, Cilla sadly passed away a few years short of that, at just 72, on August 1 2015.
She died at her beloved holiday home near Estepona, Spain, with her sons later confirming she had a stroke following a fall at her villa.
It's been stated that Cilla had been in dreadful pain with rheumatoid arthritis for years, and she was often in agony towards the end of her time.
After she was gone, a book of condolence was opened at Liverpool Town Hall.
Prime Minister David Cameron said she was: "A huge talent who made a significant contribution to public life in Britain."
Paul McCartney, Ringo Starr, Cliff Richard and Paul O'Grady were among the many famous names who expressed their sorrow at her passing.
"She was the girl next door that everybody loved and would have loved as a daughter, a daughter-in-law," said Jimmy Tarbuck, another long-time close friend.
The funeral service was held on August 20 at St Mary's Church, Woolton. Cliff sang and Paul O'Grady gave a eulogy. Cilla's sons did readings, and The Long And Winding Road was played as the coffin left the church.
The next day, The Very Best Of Cilla Black went to top spot in the UK Album Charts.
It was her first No 1 album, and not before time.
For many of us, Cilla was always our No 1 favourite, a huge star whether in front of a camera or belting out her latest hit single.