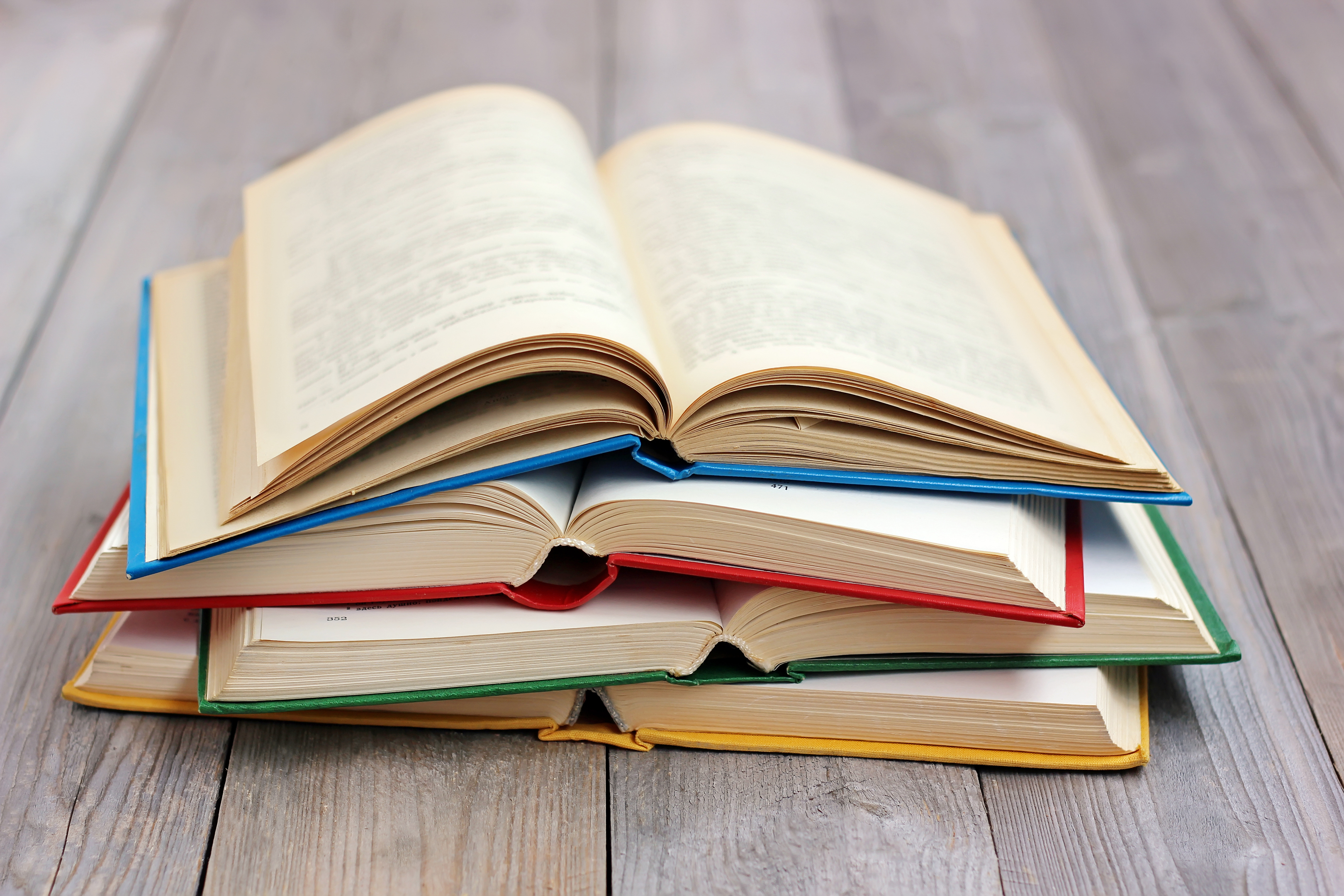 FIRST Minister Nicola Sturgeon last week revealed her favourite book of the year – The Heart's Invisible Furies, by Irish author John Boyne.
She said the novel, about an adopted boy growing up in 1940s Ireland, was more than just the story of one man.
"The novel begins in 1945, and ends just as Ireland votes to legalise gay marriage – a country making peace with its past," she said.
"It is a beautifully written epic and will make you laugh and cry in equal measure."
Over the past decade we've seen Kindle devices compete with the old-fashioned physical book.
But it's not the only way our reading habits have changed, according to Waterstones.
Angie Crawford is the Scottish buying manager for the giant book retailer.
"Over the last decade, we've seen different trends – ten years ago misery memoirs were all the rage, we loved a good celeb biography and football memoir," she explained.
"Now these may take more of a back seat as we curl up with crime fiction.
"In the Scottish market we have seen the growth of detective fiction with big names such as Ian Rankin, Peter May and Val McDermid."
And although electronic devices were widely predicted to be the death knell for paper books, Angie reckons physical copies will continue to sell.
"Electronic reading has its place and can be a convenience for readers packing for their summer holidays but our infatuation with e-reading has plateaued," said Angie. "Nothing can beat getting your physical book signed by the author. Our experience is that readers use a combination of both but the physical book wins!"
Tomorrow is the start of Book Week Scotland and to mark it we asked writers and celebrities to tell us their favourite novels.
---
Nicola Sturgeon
First Minister
I am proud to see how Book Week Scotland continues to go from strength to strength.
With hundreds of free events taking place all across the country, this is a unique opportunity for people to come together in libraries, schools, communities and workplaces to share books and enjoy the pleasure of reading.
My favourite novel is Sunset Song by Lewis Grassic Gibbon – a wonderful, beautifully written story. It resonated with me very strongly when I first read it, and although set in Scotland in the early part of the last century, its themes are universal and timeless.
Ruth Davidson
Scottish Conservative Leader
My favourite book is actually a play – A Man for All Seasons by Robert Bolt. Based around the later life, persecution, trial and death of Sir Thomas More, it examines faith, family, conscience and sin.
I go back and re-read it every couple of years and there is always something new to find in the text.
Richard Leonard
Scottish Labour Leader
It was a tough job picking only one book, but it had to be The Ragged-Trousered Philanthropists.
One of the key parts is The Great Money Trick, in which the character Frank Owen shows his fellow workers, with the use of bread and money, that the employers continue to gain more and more wealth, while the workers remain no better off.
It is of course unfortunate that this depiction of a broken system continues to be relevant today but it is also the reason why Tressell's book continues to inspire so many people well over 100 years after it was written.
Ross King
ITV showbiz correspondent and Sunday Post columnist
One of my favourites is How The Scots Invented The Modern World, the story of how Western's Europe's poorest nation created our world and everything in it! I love just leaving it around the house for my American friends to pick up on.
Other than that, I still love the lady who inspired me to write – Jackie Collins. Her novel Lucky is my favourite and is an even better read knowing that Jackie really was the character Lucky.
Although obviously The Broons Annual 1980 is a classic!
Judy Murray
Tennis coach, Sunday Post columnist and Andy and Jamie's mum
I've got two favourite books. They're really different and I can't choose which one I prefer.
The first is The Da Vinci Code by Dan Brown. It's such an intriguing book, I could hardly put it down. I studied French at university so the fact that lots of it is set in Paris made it even better for me.
I was imagining all the places described in the book in my head. Love it! My other favourite is a complete contrast. One Thousand White Women is by Jim Fergus and it's set in the 1870s.
It's the story of 1000 American women who are traded with the Cheyenne Indians for 1000 horses.
The Cheyenne Indians requested the trade because they wanted to become more civilised.
The book is written as the diaries of one of the women who was traded to marry the chief of the Cheyennes.
It's fascinating and very readable.
Peter Ross
Journalist and author of Daunderlust and The Passion Of Harry Bingo: Further Dispatches From Unreported Scotland
I have loved George Orwell's Nineteen Eighty-Four since I was a teenager, so it was a great pleasure, this summer, to be allowed to visit the private home on the island of Jura where he wrote most of it.
I stood at the window, where he is said to have had his typewriter, and looked, through the dreich blur, toward the whaleback hump of mainland Scotland. His eyes saw this. But his mind was far away – in Room 101 with the rats…
Maggie Clayton
Sunday Post Agony Aunt
My favourite book is A Tree Grows In Brooklyn by Betty Smith. It was published in America in 1943 and became an instant bestseller. It's the story of a poor family called the Nolans who live in a Brooklyn tenement.
The characters in the novel are strong and resilient. There's humour and courage and wit in this beautifully written novel which has been called one of the books of the century.
I re-read it every couple of years and I always find something new in the gritty and heart-warming story of a young girl who, despite poverty, grows up learning how to live with hope in her heart.
Alex McLeish
Former Scotland footballer and manager
I enjoy reading really powerful military thrillers you can get your teeth into. I've especially liked books by Tom Clancy – ones like Patriot Games and The Sum Of All Fears are fantastic page-turners.
Recently I've read two books by an author called DC Alden. One is called The Angola Deception, which is a tense thriller.
The other of his I like is Invasion, a good yarn about the UK being under attack. It kept me gripped from first page to last.
Allan Stewart
Actor and panto star
I am a big fan of Peter James' series of Roy Grace crime novels.
I met Peter many years ago and started reading his books, and after that he then started the Roy Grace series.
The first one is called Dead Simple and I was hooked from the beginning.
I feel as if I know Roy Grace and all the characters.
In fact I get a little depressed when I finish each book.
My memory is so useless I'm thinking of starting all over again with the first one.
I'm doing Cinderella at the King's Theatre in Edinburgh – and it'll be perfect to read during the breaks.
Fiona Gibson
Journalist and author of The Woman Who Met Her Match
At 20 years old, way back in the '80s, Nina Stibbe left her home in Leicestershire to be a nanny to two boys.
Nina found time to write hilarious letters to her sister Victoria back home, detailing everyday life in the Wilmers household. Victoria kept all the letters – and Love, Nina is the result.
My husband bought it for me and I have read it at least three times since – I just adore it. Some incidents like when the boys' formidable mother, magazine editor Mary-Kay, is appalled by the rustling noise made by her new coat, make me crease up every time.
It's a joy, a tonic and a treat.
Marc Lambert
CEO of Scottish Book Trust
Russell Hoban's The Mouse and His Child tells the story of two discarded clockwork mice, a father and son, who must go on a great adventure through the city's rubbish dump in search of redemption.
They encounter many strange creatures, some benign, some terrifying.
The world Hoban depicts is cruel, but it is ultimately transformed by love and courage.
It is a timeless, wondrous classic.
David Sole
Former Scotland rugby captain
My choice is A Thousand Splendid Suns by Khaled Hosseini. I loved Hosseini's first book The Kite Runner but this second book was even better.
It is beautifully written and tells a heart-wrenching story in the context of a culture that I have no knowledge of whatsoever.
The plot twists and turns and I simply found it almost impossible to put down. It takes you on an emotional rollercoaster, leaving you both exhausted and exhilarated as you finish – not many books have such a profound impact.
Craig Robertson
Crime writer and author of Murderabilia
The Black Dahlia by James Ellroy. If there was one novel that made me want to write dark, obsessive, brutal books peopled with flawed protagonists then Dahlia was it. The real-life murder of a young woman, Elizabeth Short, in 1947 Los Angeles, is the beginning of a brilliant novel.
The setting is irresistible. Dive bars, seedy motel rooms and guys on the make, bebop jazz, mobsters and two-fisted cops on the take, cheap liquor and depravity in the sweltering heat of a Californian summer.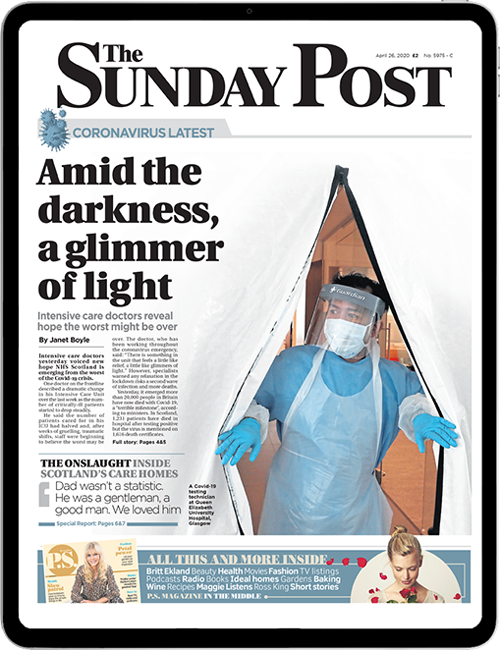 Enjoy the convenience of having The Sunday Post delivered as a digital ePaper straight to your smartphone, tablet or computer.
Subscribe for only £5.49 a month and enjoy all the benefits of the printed paper as a digital replica.
Subscribe