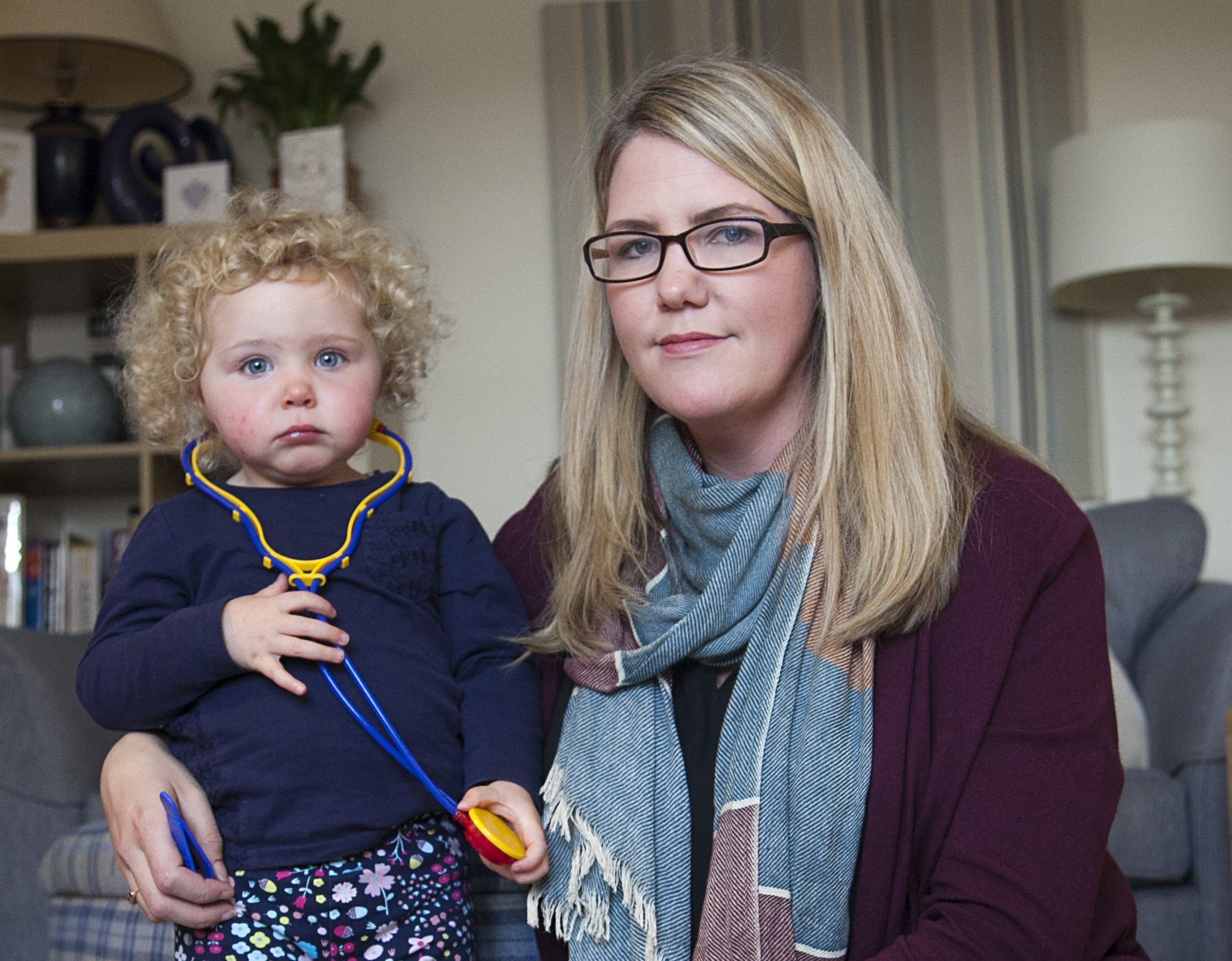 THOUSANDS of patients are being blocked from joining their nearest surgery as the NHS faces its worst family doctor crisis in 20 years.
Scores of practices have now closed or restricted their patient lists while many are paying locum doctors up to £800 a day because of staff shortages.
Surgeries in nearly half of Scotland's health boards are turning away new patients while telling them to call a central NHS number to then be sent to another practice, often miles away.
A Sunday Post investigation into Scotland's GP crisis has found:
– 87 surgeries across Scotland are operating closed or restricted lists.
– New patients are only getting on lists on a first-come, first-served basis on special registration days.
– More surgeries are offering only "on the day" appointments – forcing patients to continue ringing until they get through.
Experts have warned a recruitment crisis coupled with GPs' increasing stress and paperwork is fuelling the crisis in general practice.
Dr Miles Mack, a Dingwall GP and chairman of the Royal College of General Practitioners Scotland, said: "The state of the general practice service in Scotland is the worst it has been for at least a generation.
"Patients' GP services have been the target of disinvestment for over a decade, falling from 9.8% of NHS Scotland's spending in 2005/06 to just 7.2% in 2015/16, the last year we have figures for.
"As a result, we see vacancies in the most desirable places to work, such as Edinburgh, where previously the competition for GP jobs was so high that years of locum service in the area was required before a GP was considered.
"In Shetland, nine out of 10 practices are now run by the health board because GPs no longer feel able to meet their contractual obligations.
"The domino effect of partners leaving or of practices closing is severe, often leaving patient services and patient safety in a tenuous position."
We called every health board and asked them how many GP surgeries were either closed to new patients or operating some form of restriction.
A total of 87 out of Scotland's 960 practices are affected but GP unions say scores more are close to being forced to introduce restrictions.
East Craigs Medical Centre in Edinburgh is open to new patients but limiting registrations to 15 per week.
There are three practices in Tayside with restricted lists, two in Lanarkshire, two in Greater Glasgow and Clyde and two in Dumfries and Galloway.
NHS Fife has 19 surgeries with full lists and new patients have to call a central number to be allocated a GP.
A total of nine GP surgeries in NHS Ayrshire and Arran are operating restricted lists for new patients.
In July it was decided to close lists across eight practices in Saltcoats, Ardrossan, Stevenston, West Kilbride and Kilwinning, an area covering 57,000 patients.
The move came about after a surgery in West Kilbride was taken over by NHS Ayrshire and Arran because all the GPs at the practice quit, leaving the town with no full-time GP.
The Lothians is the worst affected area in Scotland with 48 of its 122 surgeries enforcing restrictions.
Neil Findlay MSP, convenor of Holyrood's health committee, recently held a drop-in session for practice managers and GPs to talk about their experiences.
Mr Findlay sent a summary of the discussion to Health Secretary Shona Robison.
He said: "One common theme was the lack of staff to provide GP cover.
"This is growing problem and in some of the practices is now a real day-to-day crisis."
Dr Alan McDevitt, chairman of the BMA's Scottish GP committee, said: "This highlights the extent to which workload and problems recruiting GPs are affecting practices and jeopardising their ability to provide safe care for their patients."
In Midlothian, seven out of 12 surgeries are operating some form of restriction.
Local MP Danielle Rowley said constituents living in Dalkeith had told her they had been assigned to a surgery in Pathhead, five miles away, while the increase in demand meant she had been inundated by people having to wait weeks for an appointment.
She said: "An alarmingly large number of constituents have raised GP concerns with me.
"New residents have not been able to register with a GP, and those registered have found extreme difficulty getting an appointment."
In the Lothians, the number of practices restricting new patients has increased from 25% in 2016 to 42%.
David Small, NHS Lothian's Primary Care Lead, said: "We are committed to ensuring all new patients can register with their local GP. Surgeries across Lothian are working hard to maintain access for patients, but many are facing difficulties in recruiting GPs."
Health Secretary Shona Robison said: "We are investing £250 million a year in direct support of general practice. In this financial year, more than £71 million of that funding is supporting general practice by improving recruitment and reducing workload.
"We are also working with the British Medical Association to deliver a new GP contract which will provide a strengthened and clarified role for Scotland's GPs, allowing more time for complexity, undifferentiated illness, and quality and leadership – all in a multi-disciplinary team setting."