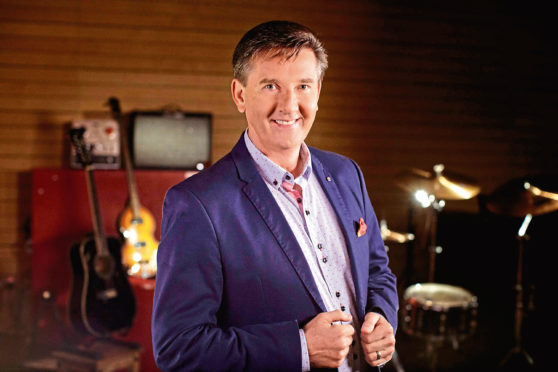 Daniel O'Donnell is a man inspired – he must be!
When you look at his diary for 2019 only a man inspired could have such an exhausting schedule of concerts, TV and radio appearances and recording dates. How does he do it?
"I just love what I am doing and yes, I am inspired," is his reply.
"I am energised by Majella and my family and I am also energised by my brilliant fans.
"There is still more to it, though – I look at the great examples of those around me who are still performing and recording though much older than me and they just make me want to carry on as long as possible.
"Just look at Dolly Parton, she never seems to age, although she is older than me. I am 57 and Dolly is… well, a little older but she is fantastic. She looks great, she sounds amazing and she has that same bubbly character that she had when she was a teenager. Who could fail to be inspired by her?
"Then there are others, like Diana Ross – still pulling in huge audiences, Cher – still in great demand, Barbra Streisand – still recording and selling out the biggest of gigs. Tom Jones is older than me and still performing to big crowds, as are people like Barry Manilow, Engelbert Humperdinck and the favourite of us all: Sir Cliff!
"I am just a boy compared with these great stars and I look up to all of them. When I see their gigs advertised and there are Sold Out signs across the details I just feel 'Wow!' inside and I want to follow their example."
Of course those great names are older but they do not have a schedule to match Daniel's.
In 2019 he has already toured Britain and made a documentary in America.
He's just been performing on an Alaskan Cruise, followed by 12 dates in Canada and the US which take him to June 8 and a brief holiday and time in the recording studio.
From August 10 to 28 he tours Ireland with 11 gigs then, in September, he goes to the Netherlands followed by another 10-date tour of Britain leading to a season from November 1 to 22 at The Welk Theatre in Branson, Missouri.
Then comes another season at the Shipshewana Event Centre in Indiana from December 7 to 14 and he will be celebrating his birthday there on December 12.
"I'll be 58 but that is no age these days," he said. "I am looking forward to every single one of those dates in the diary and also to 2020 and beyond.
"There are one or two new venues as well and that is always a nice experience, when you go somewhere new and make new friends.
"That has always meant so much to me – the friendship and warmth of the fans.
"I don't see them as fans, really, they are part of my family circle and I like to surprise them with a phone call now and then just to say hello.
"I cannot do that with everyone, of course, but I like them all to feel close. They have taken me into their hearts over the years and I feel the same way.
"Some of them were young ladies when we first met and now they are bringing their own young ladies and even some their grandchildren. That doesn't make me feel old, though, it just makes me feel great."
Daniel also felt great when he was inducted into the Irish Country Music Hall Of Fame recently.
"That was another 'Wow!' moment," he admitted. "I was truly honoured to receive such an award. It means so much to me to be acknowledged by my peers in Ireland.
"I never think about getting awards. I don't think you ever look at a new song and think that you might get a reward for this so with an award, especially an amazing award like becoming a part of the Irish Country Music Hall Of Fame, it is such a surprise that you feel useless for a moment.
"You just stand there grinning and then you realise you have to say something. It is all a bit of a shock."
Daniel is also delighted with the response to his latest album, Gold, as well he should since it has already proved to be a big seller and kept going his amazing record of having had an album in the UK Top 30 for 32 consecutive years, the only artiste ever to have achieved that.
"That adds to the excitement and it also inspires you to go further.
"Gold has 60 tracks and includes my favourites throughout the years including duets with Mary Duff, Loretta Lynn and Charlie Pride.
"I am so glad everyone likes it but there is still more to come. When artistes release an album that includes favourites from throughout their career, a lot of people start to think it is their swansong and that their career is drawing to a close.
"That is rarely actually true and where I am concerned it could not be further from the truth.
"It is true that I have had my health scares in the past but that is all in the past and I have never felt better.
"I still remember the time in December 1991 when I was on stage at a big concert and my voice just went. It just suddenly disappeared.
"I must have looked like a goldfish and I was certainly a fish out of water because I opened my mouth and there was no sound at all – not even a squeak.
"Nightmares like that happen but very rarely. I did have to take a long holiday for a while and recuperate but since then I have felt good and whenever I walk on stage I still feel like a big kid coming out to have fun with my friends."
It's true that Daniel will still only be 58 in December but his diary is so full and his work-rate is so high, can he really keep it up for another 10 years or more?
"What I do is what I live for and you will find that that is the same for all those I mentioned earlier.
"We love our music, we love performing and we love our audiences – that is why we never really stop. In my case, yes, I am inspired by all of those things.
"I shall be 58 at the end of the year so I reckon I have got at least another 42 years left in me.
"Dame Vera Lynn – what a lovely lady – had an album in the charts at the age of 100 so she has created a new target.
"I want to still be getting albums in the Top 30 when I am 100, too. Now that really is an inspiration!"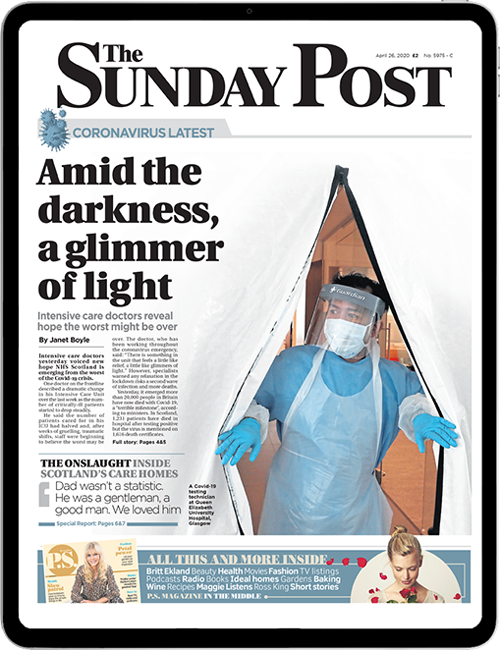 Enjoy the convenience of having The Sunday Post delivered as a digital ePaper straight to your smartphone, tablet or computer.
Subscribe for only £5.49 a month and enjoy all the benefits of the printed paper as a digital replica.
Subscribe