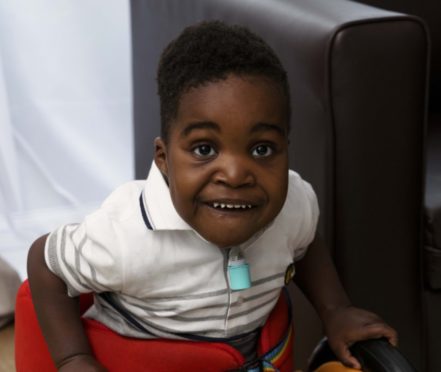 Two-year-old Andikan Iba grasps his mother's hands and a broad smile lights his little face.
It's a scene most families take for granted. But for his parents it's a monumental moment they thought they would never see.
The little boy – who has the genetic condition Charge Syndrome along with a rare combination of potentially lethal heart defects – has spent his life sedated and on a ventilator in a hospital. Doctors believed he would not survive, and if he did, he would never be fit enough to live again with his family.
But tenacious Andi – who has had a series of cardiac and respiratory arrests and endured a catalogue of open heart surgeries – has surprised everyone. Dubbed a "medical miracle", he has rallied against all odds and was, in March, given the green light to go home.
His struggle didn't end there. First, his parents had to wait for a new home to be specially adapted to accommodate his medical needs and equipment. Then Covid-19 struck, plunging the country into lockdown, and forcing him to shield in hospital.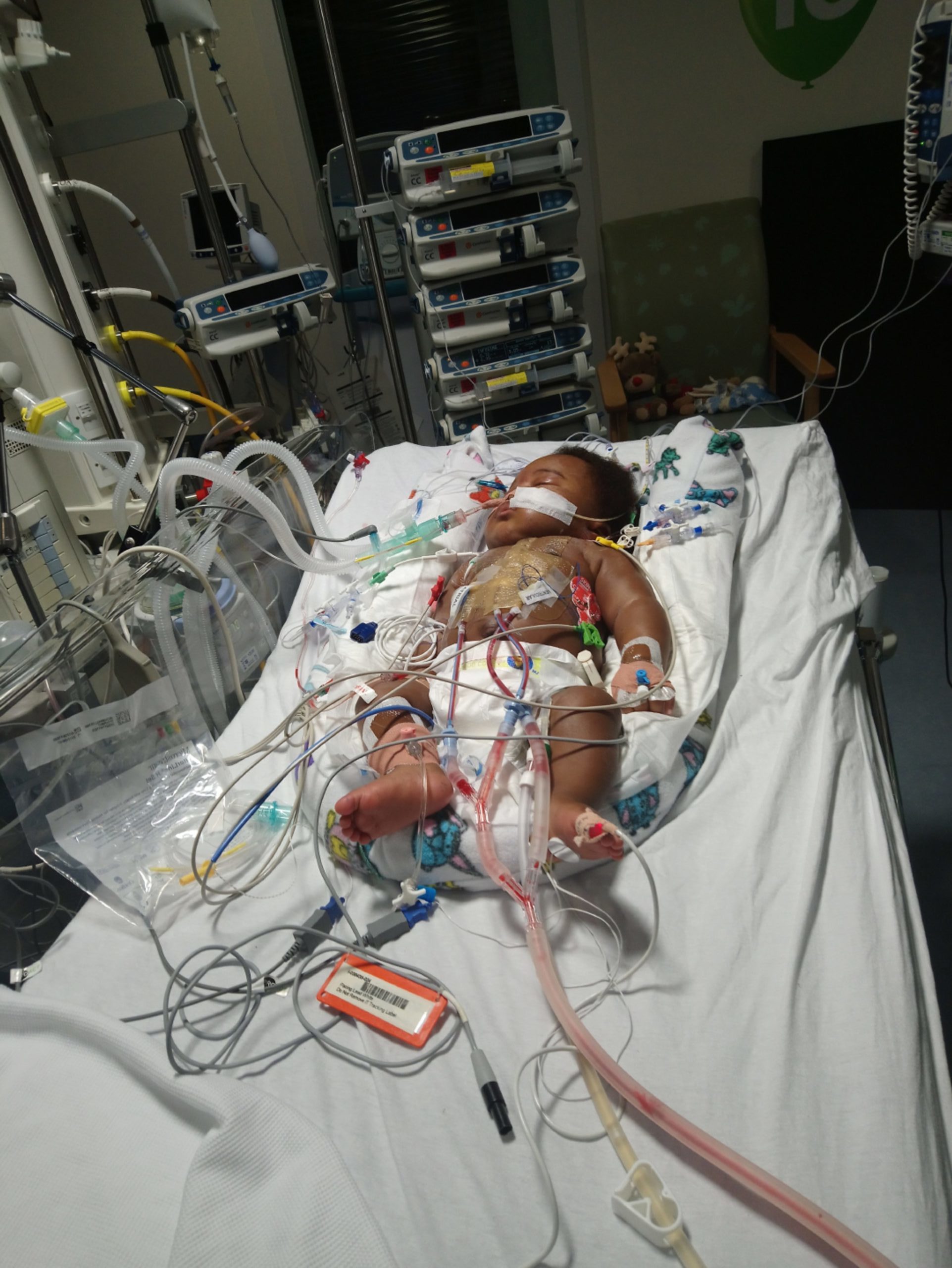 Now for the first time, little Andi is able to live with his family; mum Josephine, 31, dad Innocent, 43, and brothers Akwamfon, seven, and Abasiekeme, six. Speaking from the home they now share in Aberdeen, Josephine said: "Having Andi finally live with us is like a dream; something we had been hoping and waiting on for so long. It feels so good to be a family again. We are finally happy."
Josephine's pregnancy was induced at 39 weeks at Glasgow's Queen Elizabeth University Hospital after problems were detected during a routine 20-week scan at Aberdeen Maternity Hospital. Nigeria-born Josephine explained Andi's delivery on November 9, 2017, had to be planned so that the right medical professionals could be present. Without them, she said, he would have died.
Charge Syndrome was diagnosed, along with heart problems that included transposition of the great arteries, atrio-ventricular septal defect (AVSD), and bicuspid aortic valve. She explained: "It meant the arteries in his heart were the wrong way round so he had the oxygenated and the de-oxygenated blood mixing up and going around his body. Because the valves were not close enough to each other, it was difficult to correct. And he had AVSD – a big hole in his heart."
Innocent added: "These defects are rare combinations, making Andi's case exceptional. It involved input from teams at the Boston Children's Hospital in the USA, and Great Ormond Street Hospital in London."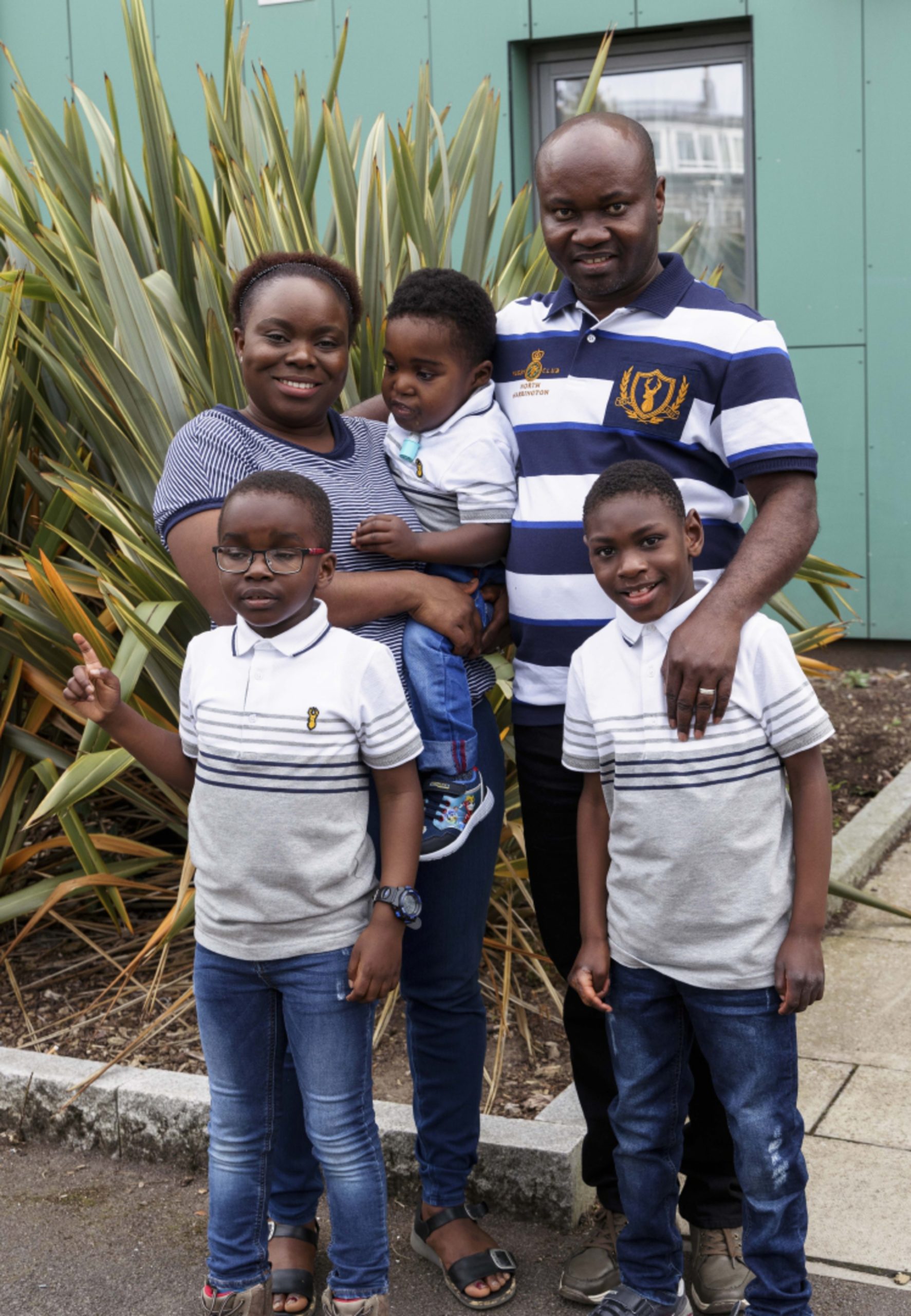 Andi's first surgery was at three weeks and was followed by several more including a 12-hour procedure to correct the heart defects and another to fit a pacemaker to control the organ's electrical function. "It was traumatic," said Josephine. "Lots of times we got to the point of nearly losing him."
Innocent – who has a PhD from Aberdeen University – said that despite the surgeries Andi continued to have difficulties. The family had tried to bring him home for small breaks, but each time it had resulted in a relapse that saw him rushed back to Glasgow by air ambulance. Josephine said: "We were losing him because of either respiratory arrest or heart attack. He was close to death."
The turning point came in November of 2018 when doctors fitted a tracheostomy – a tube into the windpipe to get air into the lungs. It was a success and a springboard to a return to his family.
Innocent said: "Andi has shown great determination to live. His survival is termed by many including his doctors as a medical miracle."
The couple, committed Christians, say they couldn't be more grateful for the help they have received. They smiled: "Our prayers have been answered."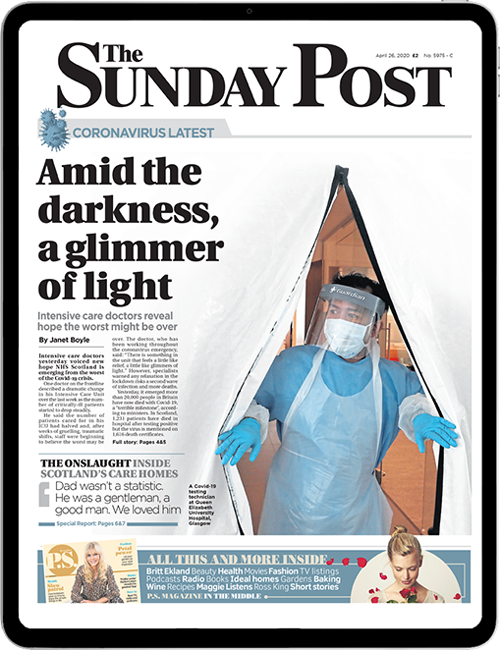 Enjoy the convenience of having The Sunday Post delivered as a digital ePaper straight to your smartphone, tablet or computer.
Subscribe for only £5.49 a month and enjoy all the benefits of the printed paper as a digital replica.
Subscribe