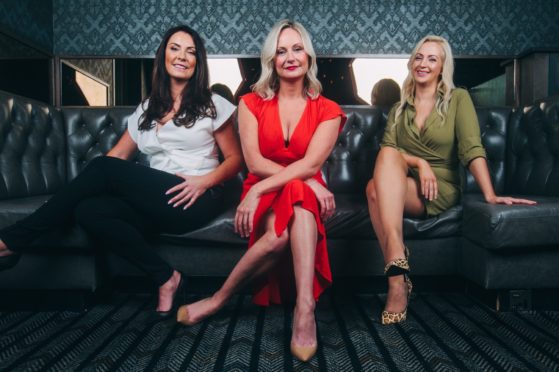 Sadly, few of us will ever afford the homes under their hammer, but fans of the latest reality TV hit are still sold on the estate agency glamazons of Selling Sunset.
The series revolves around the offices of Los Angeles agency The Oppenheim Group, following the estate agens or "realtors" as they attempt to sell multi-million-dollar Hollywood homes.
The stakes are as high as the prices, but so too is the potential commission. And the glimpse through the keyhole of homes we can only dream of, combined with the drama generated by the cast, has made it one of the most-watched shows on Netflix.
Of course, there have been question marks over its authenticity. For example, in one episode Christine holds an open-house viewing, enticing potential clients with free burgers and Botox.
A long-term real estate agent in LA told one newspaper: "The Oppenheim brothers (the owners of the estate agency) are the real deal but none of us has ever come across the women they have working for them. It's clear these girls were hired to make the show sizzle." Star Chrishell tried to dismiss the doubters by posting a picture of her real estate licence online.
And while it's clear the business of selling homes in LA is a world away from your standard UK estate agency, there are some similarities, according to one
all-female estate agency in Scotland.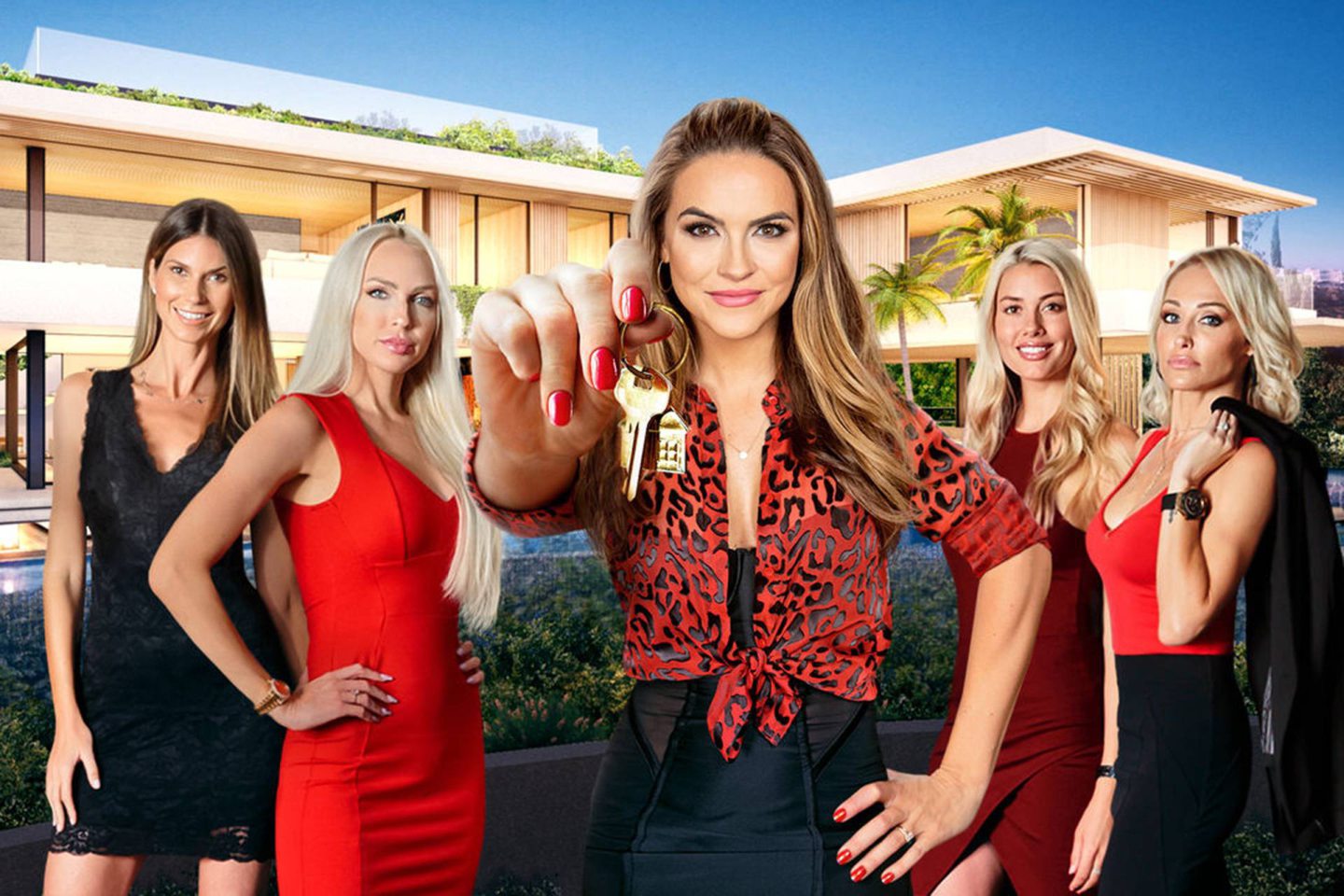 Hamilton may be a fair distance from Hollywood but the women of Manor Estate Agency look every bit as groomed as the Oppenheim ladies and are just as willing to go the extra mile to secure a sale.
Sandra Hill, Claire Hart and Jane McCluskey have sold the homes of famous footballers and taken viewers on tours of the country's most beautiful properties.
"We aren't just selling houses, we're selling a lifestyle," founder Sandra, 43, said.
"It's a job you live and breathe. You really have to put your whole self into it. We love the glam side – the dresses and the heels and the make-up. But it can be equally unglamorous.
"We are willing to do absolutely anything for our clients, whether that's feeding the dog when we're in a property, cleaning the bathroom for viewings, being a shoulder to cry on when it all gets too much or, like I found myself doing the other week, sticking crinkle-cut chips in the oven for a homeowner's dinner! But we do it because we love what we do."
Claire, 39, believes their ability to offer a personal touch is unmatched by the big chains.
"We're not a big corporate agency, so we set our own rules," she said. "We can be independent and flexible, and it works."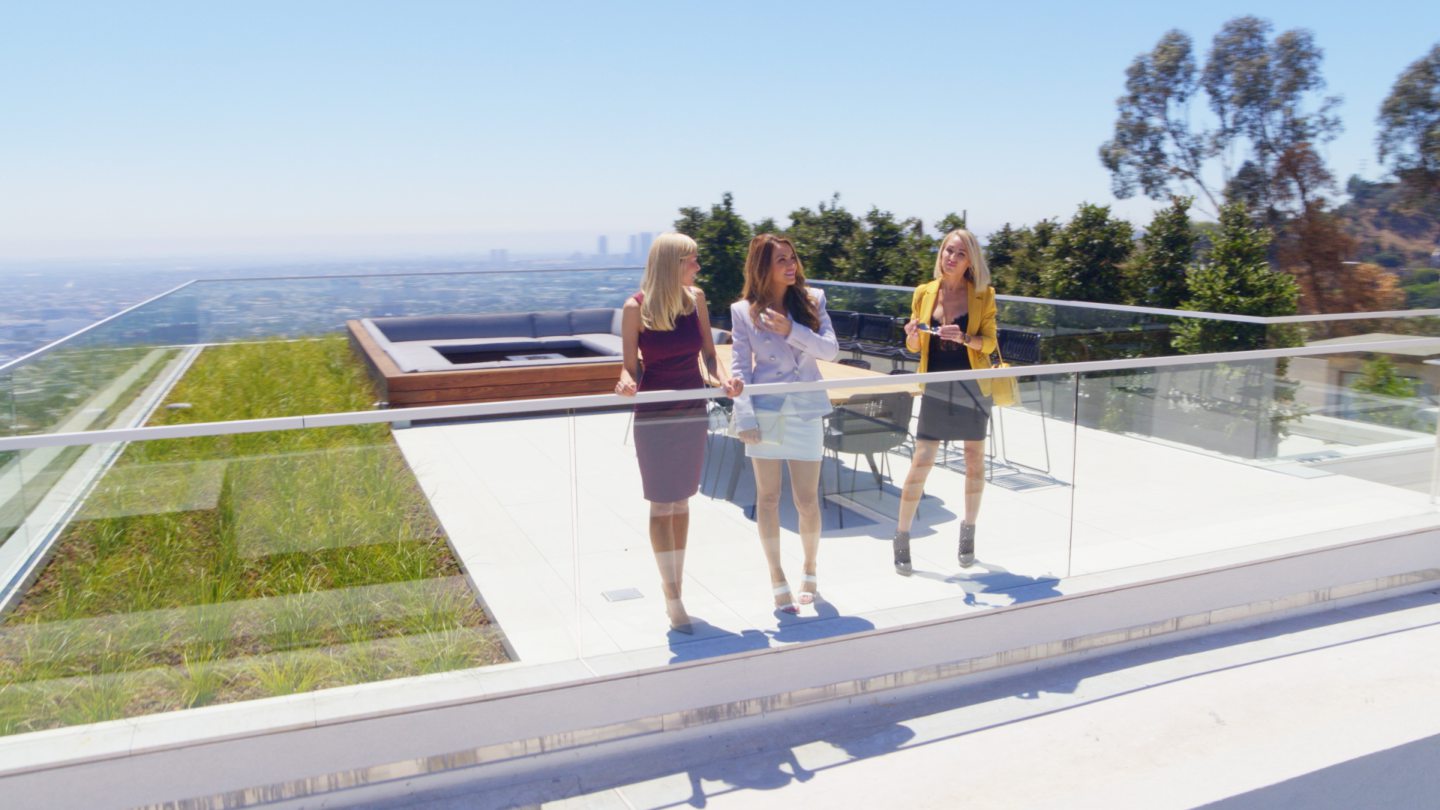 Mum-of-two Sandra was inspired to set up the agency in 2017, after separating from her husband and selling her marital home. She said: "I spent years in banking but, after our split, I had two young children to look after and I just couldn't sustain it any more.
It was time for a change. I took redundancy and had to find a career I could fit around my family. That's when I thought about estate agency.
"When it came to selling our home, I found the estate agents unwelcoming. They would rather speak to my husband than me about viewings and offers coming in. It seemed a very male-dominated business. All stuffy suits and very formal. I realised I could do it and do it better.
"We've dressed properties, reorganised furniture and hung pictures, cleared out clutter – and hosted open houses and drafted in Wags to help with social-media marketing. It's not quite on the same scale as the reality shows, but the determination to do whatever it takes is the same."
Jane, 40, said: "The value of the property could be £50,000 or £500,000 – but we treat them all the same. Every house belongs to someone – and there will be someone out there who wants to buy it."
Post-lockdown the agents have been busier than ever. Sandra said: "On the day things opened back up, it was like somebody opened the flood gates.
"The market has just exploded. For starters, there's a four-month backlog to contend with, but there has also been an increase in people wanting to buy – and sell. For months, they've been stuck at home seeing nothing but their own house. And now, they want more. They want gardens and spare rooms to use as offices, good wifi and a nice wee bustling main street.
"Or something rural where they have nice scenery to look at and lovely green spaces to walk in on their lunch breaks.
"On the other side, more people want to sell. They've realised their current house is too small, or too big, or they've had a bit of a financial shift.
"We're all guilty of it…flicking through estate agency websites or going to viewings to see what the inside of other people's houses are like. That's the reality now. People want to see how the other half lives – and that's why Selling Sunset is such a success."
But, Claire adds: "Unlike the girls on the show, there's no cat fights or drama in our office. We have our moments, but there's no throwing glasses of wine, not intentionally anyway. We would rather not waste it!
"We're more than work colleagues, we're friends. We share dresses and shoes – and have our fair share of nights out and weekends away together.
"But the girls on Selling Sunset love their jobs – and so do we."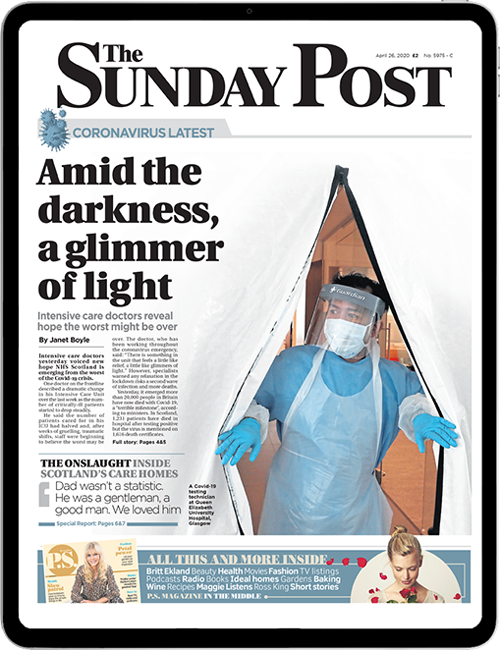 Enjoy the convenience of having The Sunday Post delivered as a digital ePaper straight to your smartphone, tablet or computer.
Subscribe for only £5.49 a month and enjoy all the benefits of the printed paper as a digital replica.
Subscribe