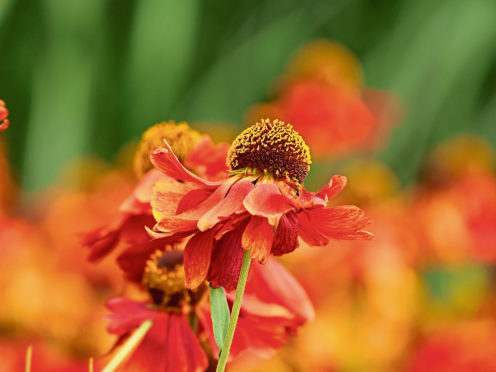 Thanks to lockdown, many Scots have a fresh awareness of the everyday wildlife all around, from the deafening chorus of birdsong to the clamour of insects in our gardens and parks.
Now, a science project that enlisted amateur observers up and down the country has found our new-found love of nature is helping our mental health.
Citizen science has been booming in 2020, with participation in some projects more than doubling as people rush to complete simple outdoor tasks.
The UK Pollinator Monitoring Scheme – whereby people spend 10 minutes counting insects landing on a flower – had its highest number of submissions this year.
Now researchers have used ­citizen scientists to prove that the benefits of taking part in such projects far exceed their contribution to data collection.
Levels of happiness, ­satisfaction and feelings of connection to nature all rose in participants surveyed for the Nature Up Close and Personal experiment. People were also more likely to engage in conservation activities outside the project.
Scientists believe their citizen counterparts also find it rewarding to know their efforts are helping the planet by contributing to data that can be used to shape government policies on biodiversity.
More than 1,700 people, 82% of them women, took part in the six-week study run by the UK Centre for Ecology and Hydrology (UKCEH) in partnership with the British Science Association (BSA) and University of Derby.
Katherine Mathieson, chief executive of the BSA, said: "Scientists who have been involved in environment-based citizen science projects for a number of years had this hunch people who were participating get these wellbeing benefits. They got groups of people to do nature-based citizen science activities, things like counting butterflies or measuring how often flowers are visited by insects.
"The data they collected will go into international datasets and be extremely useful for environmental research. But the thing they did that was unusual for citizen science projects was they asked people whether they felt a connection to nature, their happiness, about their life satisfaction, about their conservation behaviour outside the citizen science experiment.
"All of those things went up as a result of taking part in the citizen science experiment, and it didn't really matter what people did, whether it was butterflies or insects or flowers. It was the act of doing it and being outside with nature and collecting data they know will help protect the planet in the longer term. People reported increases in wellbeing and connection to nature."
One of the studies that saw ­participation rates more than double – and which fit the bill for the wellbeing study – was the UK Pollinator Monitoring Scheme. Citizen scientists find a flower and count the number of insects landing on it during a timed 10-minute period then send in their findings to UKCEH researchers.
This year 1,936 counts were sent in – with a total of 19,612 insects recorded, compared to 899 in 2019. About 70% of the counts were completed in people's gardens, compared to just less than half in previous years. The number of submissions to iRecord, where people can log general observations about nature or wildlife, also increased by 49% during lockdown, from 326,583 in 2019 to 488,092 in 2020.
Martin Harvey, volunteer co-ordinator of the pollinator monitoring scheme, said: "Part of the reward for people is they see that data is feeding into quite serious scientific analysis. Things like some of the government indicators of how wildlife is doing and leading to research being published on how things are changing. That might be climate-change effects or how land use is changing.
"Those sort of monitoring schemes couldn't run without the help of all the volunteers who contribute to them. Equally I think and I hope the volunteers see the data is being used for some quite significant things."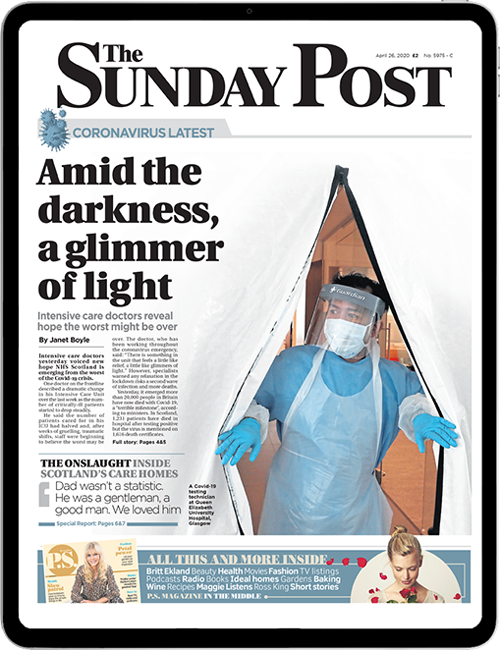 Enjoy the convenience of having The Sunday Post delivered as a digital ePaper straight to your smartphone, tablet or computer.
Subscribe for only £5.49 a month and enjoy all the benefits of the printed paper as a digital replica.
Subscribe