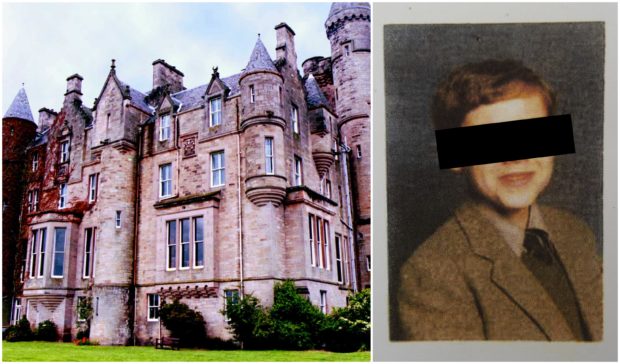 A former pupil of an elite Ministry of Defence boarding school has told how he suffered years of sexual abuse and bullying.
Tom Davis was beaten and sexually abused by an older pupil at the Queen Victoria School in Dunblane, Perthshire.
But when he complained to school authorities, he says teachers there made his life unbearable and he eventually left.
Mr Davis, now 47, who is a technical sales expert, said: "What happened at that awful place has haunted me all my life.
"The MoD failed to protect me then and they are continuing to fail me now because they have yet to acknowledge what went on there. The secrecy surrounding Queen Victoria School must end."
Last week, the Scottish Child Abuse Inquiry (SCAI) announced that Queen Victoria would be among a series of leading Scottish private schools to be examined at this summer's hearings.
Gordonstoun – Prince Charles' former school; Fettes College – where Tony Blair studied; Merchiston Castle, Edinburgh; Loretto, in Musselburgh; Morrison's Academy in Crieff, Perthshire and the now-closed Keil School in Dumbarton will also be investigated.
Inquiry chairman Judge Lady Smith released a YouTube video urging former pupils and staff who suffered or witnessed abuse at any of those schools to come forward. Mr Davis has already written to the inquiry about his time at Queen Victoria school, where it has been claimed Dunblane gunman Thomas Hamilton used the shooting range.
He said: "I was there when Hamilton was a regular on the premises, using the school's facilities and taking boys away for camps and outside activities.
"It was a shock seeing his face again when he carried out his awful crimes, but very little was made of his connection to Queen Victoria School. It's time the whole truth came out about that place, and just what went on there."
Mr Davis, originally from Kirkcaldy, was sent to the school in 1976 after his father, a Scots Guard, was killed in Northern Ireland. The bright youngster planned to follow his dad into the forces.
But when he was 13, he claims a pupil who was four years older than him began sexually abusing him.
Mr Davis said: "I tried everything I could to keep as far away as possible from him, but that is almost impossible to do when you are at a boarding school.
"The abuse was horrific and I was terrified. My grades began to plummet and I was extremely stressed out and anxious. I eventually broke down and told my mum what was happening."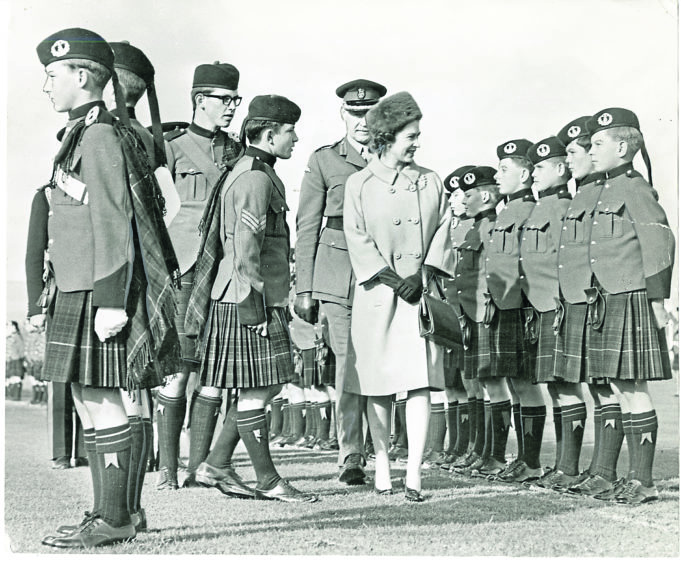 The traumatised youngster was called into the headmaster's office and questioned.
But he claims there was no sympathy for what he was enduring. Mr Davis said: "The way I was spoken to and questioned made it clear that I wasn't believed.
"My tormentor was questioned, but nothing happened to stop him or send him away. He then told everyone that I had gone to the headmaster.
"From then on I was subjected to a vicious bullying campaign as well as sexual abuse.
"At the same time, the teachers ostracised me instead of supporting me. I felt hopeless and alone." Mr Davis says that at the time he wasn't interviewed by the police about what had happened to him.
He said: "I doubt whether the school even reported the matter to them as everyone seemed more concerned with the reputation of the school.
"My life there became impossible. They literally forced me out when I was 15."
Mr Davis had to ditch his plans to follow in his dad's footsteps by joining the military, and with his schooling disrupted, he did not manage to acquire the exam grades he was expected to.
He said: "What happened at that school impacted the rest of my life. I've found it very difficult to trust."
Two years ago, Mr Davis contacted the police and was later awarded more than £16,000 by the Criminal Injuries Compensation Authority – the highest award they can make in that specific category.
But his tormentor has never been prosecuted, and Mr Davis said: "While that officially acknowledges what happened, nothing has been done to ensure those responsible for failing to protect me are required to explain.
"I also worry whether others were put at risk, and what happened to them."
Tom's lawyer, Cameron Fyfe, is now preparing to take legal action against the MoD, and is also asking for a full investigation by them and an apology.
But Mr Fyfe said: "The school turned a blind eye to the abuse Tom suffered as a child.
"It appears to be continuing to do so. Tom suffered twice – from the abuse and then from the bullying.
"The Criminal Injuries Compensation Authority have investigated and have ruled that he was abused.
"If the school and MOD continue failing to support him and don't acknowledge what happened, that is unforgivable."
The MOD said: "Queen Victoria School treats all allegations of any kind of abuse with the utmost seriousness.
"We are currently unable to comment on this or any other historic allegations as they are part of the Scottish Child Abuse Inquiry, with which the School is co-operating fully."
The SCAI witness support team can be contacted on 0800 0929300 or by emailing talktous@childabuse inquiry.scot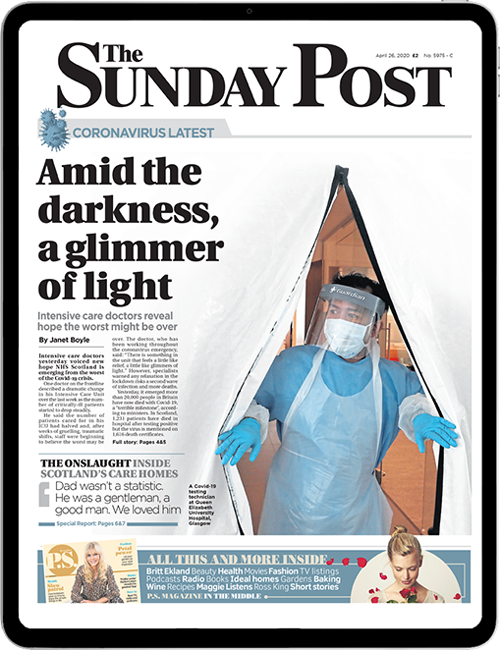 Enjoy the convenience of having The Sunday Post delivered as a digital ePaper straight to your smartphone, tablet or computer.
Subscribe for only £5.49 a month and enjoy all the benefits of the printed paper as a digital replica.
Subscribe