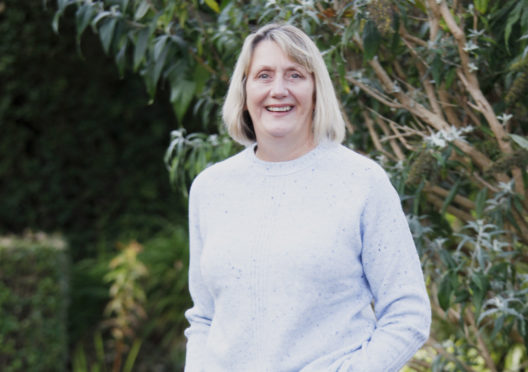 It's a simple routine that takes just a few minutes in the shower each morning and could save your life, but shockingly almost half of Scots women fail to regularly check their breasts for lumps, bumps and changes.
A new survey, conducted for Breast Cancer Now, found 45% don't keep an eye out for the signs and symptoms of breast cancer, with 43% admitting they simply forget to check.
Around two thirds of all cases are found because women notice unusual changes, as was the case with mum-of-two Christine Kelly, just 40 when she was diagnosed.
However, Christine, from Edinburgh, admits if it wasn't for her forward-thinking employer, she might not have made checking her breasts part of a regular self-care routine.
She explained: "I started working at Marks & Spencer when I was 16. My job involved going to training courses every Saturday morning. One of the first videos we watched was about how a woman should check herself for signs and symptoms of breast cancer.
"We would see that video every six months as part of our healthcare training and so, for me, it just became a part of my regular routine – almost like going to the dentist or getting my hair cut. I actually thought that everyone was doing the same, checking themselves regularly."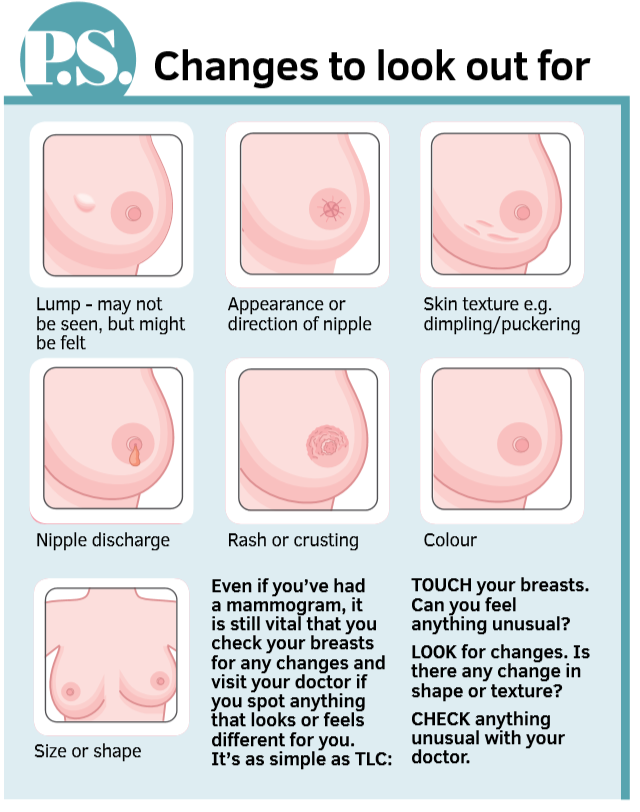 Christine had just returned from holiday when she noticed a lump in her breast while applying after-sun cream. Having checked for changes over the last 20 years, she knew something wasn't right, and made an appointment with her doctor.
After being referred to the hospital for a mammogram, Christine was diagnosed with a medium-sized, grade-three tumour, and told she would need a lumpectomy, followed by eight sessions of chemotherapy and six weeks of radiotherapy.
With two young children at home, the news came as a shock, but she was determined to continue working at the University of Edinburgh, where she had just recently started a new position, keeping life as normal as possible.
"My lump was actually quite prominent and in a place where the doctors could remove the tissue without damaging the rest of the breast – I was probably, in that sense, quite lucky," explained Christine, now 58, mum to Ashleigh, 30, and Nathan, 23.
"Due to my age and the stage and grade of the cancer it was felt that, to make sure I had the best chance of not having reoccurrence, chemotherapy would be the best way forward. I had four sessions of one type and four of another, which was quite aggressive.
"I lost all my hair, including my eyelashes, and my nails. It was really gruelling – if you don't like needles at the start, you definitely won't like needles at the end.
"Then I had radiotherapy. You start by getting tattoos to ensure the radiographer goes into the same part every time you get your little boost of radiotherapy. So, I have 13 tattoos now, which are little dots you can join together and make a nice circle.
"It's very tiring. At that point you no longer have any of the physical signs of the cancer – you've gotten over the operation, your hair is starting to come back, and people think you're getting better. But in actual fact, it was probably the hardest part."
After regular check-ups and ongoing medication, Christine was eventually given the all-clear. Now, due to her experience, she encourages everyone and anyone to keep an eye out for warning signs and symptoms, which include redness and inflammation, dimpling and puckering, and changes to the size or shape of the breast.
She said: "I remember sitting in the waiting room all those years ago, and in the time I was there about 30 or 40 people came and went. The consultant told me later that, of all the people who came in that day, probably only one person was diagnosed with cancer.
"So, when you initially find a lump, you shouldn't be alarmed. There can be a lot of other reasons for changes. But that doesn't mean you should put off going to get checked."
The earlier breast cancer is diagnosed, the better the chance of successful treatment, with patients estimated to be five times more likely to survive if the disease is caught at its earliest stage.
Christine added: "Keep your check-up routine as simple as possible.
"Make it the same day you get paid, make it the first of the month, make it every Friday – just choose a day that's regular and stick to it. That way you'll notice when things change."
---
Visit breastcancernow.org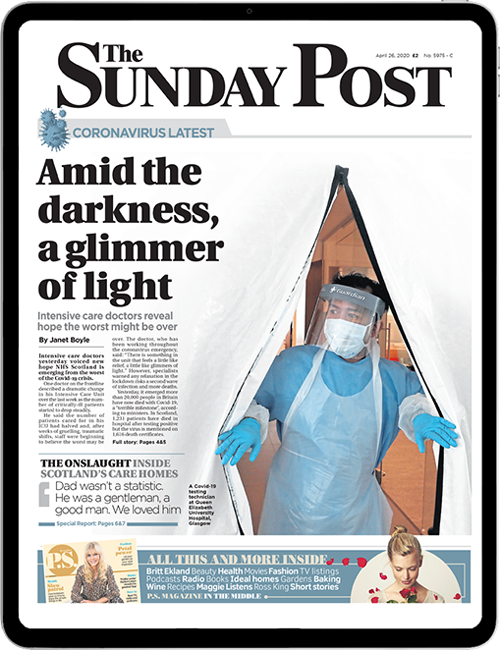 Enjoy the convenience of having The Sunday Post delivered as a digital ePaper straight to your smartphone, tablet or computer.
Subscribe for only £5.49 a month and enjoy all the benefits of the printed paper as a digital replica.
Subscribe