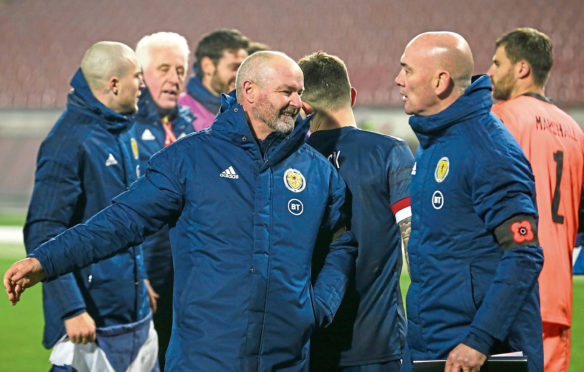 Mark Wotte was delighted to see Scotland qualify for Euro 2020 after that dramatic penalty shoot-out victory over Serbia.
But less than a week later, the Dutchman's delight turned to concern at the news that Malky Mackay had stepped down from his role as performance director at the Scottish FA.
That was the role Wotte held for three years from 2011, before he left and was replaced by Brian McClair.
Mackay succeeded the former Celtic, Manchester United and Scotland striker.
However, needing to trim their wage bill amid the Covid-19 financial meltdown, the Hampden hierarchy have made some tough personnel decisions in recent weeks, with many more still to come.
On hearing the news, Wotte has urged his former employer to keep the performance director role alive, and find a replacement for Mackay as soon as possible.
If they don't, he has warned they risk not being at major tournaments in the future, and another period of being in the international wilderness at all levels of the game.
The 59-year-old Wotte told The Sunday Post: "I was sorry to hear the news about Malky Mackay. It's a shame.
"With the help and assistance of coaches and clubs, he was very successful.
"The role of performance director, or technical director, is very important for any football federation to have.
"It might not be something that would be vital for the A-team set-up. But for all other aspects, it is key to having success.
"From the Under-age levels – the 17s, 19s and 21s, to the women's set-up – it is a role that co-ordinates everything.
"It gives all of the coaches direction and organisation.
"The performance director supervises all of them, and makes sure they are reaching the required standards.
"The role keeps a strong identity, and it protects the strategy that is in place.
"It brings continuity, and should also bring expertise.
"It can help the organisation be successful at all the different levels.
"On top of that, it is also vital to have a 'football person' at the top table with the Scottish FA Committees for important meetings, and to help make the right decisions for the good of football at all levels in the country.
"Whether someone is promoted from within, or a new person comes from the outside, the role should be filled.
"It's too important to ignore.
"When I joined the SFA in 2011, I was the first guy to hold that particular role.
"It was a privilege to be there, and there were lots of good people to work with. But I didn't have a magic wand.
"I remember saying at one of my media conferences that I wasn't Harry Potter. It was always going to take time.
"The role was created by the SFA hierarchy because they wanted to improve things, and give the players, coaches and fans the best possible chance.
"That was good vision from the decision-makers.
"I put a team together, and we put the building blocks in place. We produced a strategy and a document that was geared towards success and impact by 2020.
"I was proud that the under-age teams qualified for major tournaments, and had some great victories. The women's team qualified for the World Cup.
"Now the A-team have made their mark on proceedings and qualified for the Euros. It was just brilliant. I was very proud and happy."
Wotte watched the game, and was on his feet when David Marshall saved Aleksander Mitrovic's penalty.
He is now happy to see Scotland join his homeland, Holland, at the Finals next summer.
Wotte smiled: "Steve Clarke deserves enormous praise. It was a great performance, and an incredible result.
"To go to Serbia was never going to be easy as they have three or four players that would be comfortable in any company on a football pitch.
"But Scotland found a way.
"Steve has made the team successful by creating a base plan that was about being difficult to beat.
"They now have a major tournament to look forward to, and I am also very pleased about this for the Tartan Army.
"During my three years in Scotland, that was one thing that really struck me – just how much the fans cared and wanted success.
"Their passion has never left me.
"It would be special if maybe Holland and Scotland could meet in the knock-out stages of the tournament.
"Imagine the party both sets of fans would have together? Wow!
"They would bond very well – and the bars would make lots of money!
"To touch on Holland, Ronald Koeman started to knit things back together after three or four years of under-achievement.
"Ronald is now away to Barcelona, and Frank de Boer has taken over. There is confidence in Frank. We think the future is bright."
Wotte has been delighted to see a number of teenagers being given the chance in the Dutch national set-up.
There is a crop of youngsters ready to make an impact.
"Players such as Devyne Rensch, Brian Brobbey, Myron Boadu, Xavier Mbuyamba, Kenneth Taylor, Naoufal Bannis and Mohamed Ihattaren."
Wotte would love to see a few more teenagers being given an opportunity at Premiership level in Scotland.
He believes that would help our Under-21 boss, Scot Gemmill, and, in time, Clarke.
Wotte said: "There is not a lot of money in Holland, and that is why the club academies are so important.
"Everybody tries hard to make them work, and be successful.
"Many, many players are brought through. The system works. The facts are there.
"I'd like to see a few more teenagers being given first-team opportunities in Scotland.
"I still think there is a bit of a reluctance to put them in. Sure, it's getting better, but there is room for improvement.
"Coaches and managers should not be afraid.
"More youngsters getting experience will ultimately help Scot Gemmill.
"He does a brilliant job for the Scotland Under-21 team, despite narrowly missing out on the Euros after that defeat in Greece.
"He is a quality coach, and is also good at man-management – the human side of things, as well as the technical side."
Wotte is currently enjoying a break away from football.
After successfully implementing his plan at the Scottish FA, he moved to a technical and coaching role with the Moroccan FA, working for five years to transform their integral set-up.
His last job was in the United Arab Emirates with Al Wahda, but he left when Covid-19 took hold.
Wotte said: "I've had many good roles in football, and it's been a pleasure and privilege.
"I hope to have one or two more jobs in the next few years as I feel I have something to offer.
"But there is no rush.
"The world is an unusual place just now, and we all just need to be patient and responsible in the weeks and months ahead."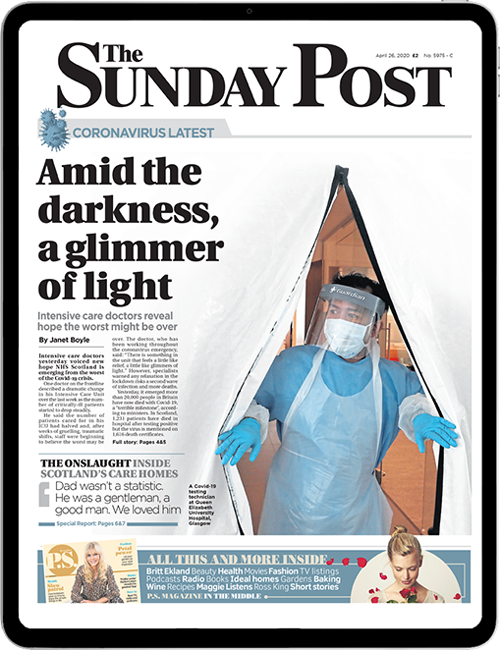 Enjoy the convenience of having The Sunday Post delivered as a digital ePaper straight to your smartphone, tablet or computer.
Subscribe for only £5.49 a month and enjoy all the benefits of the printed paper as a digital replica.
Subscribe