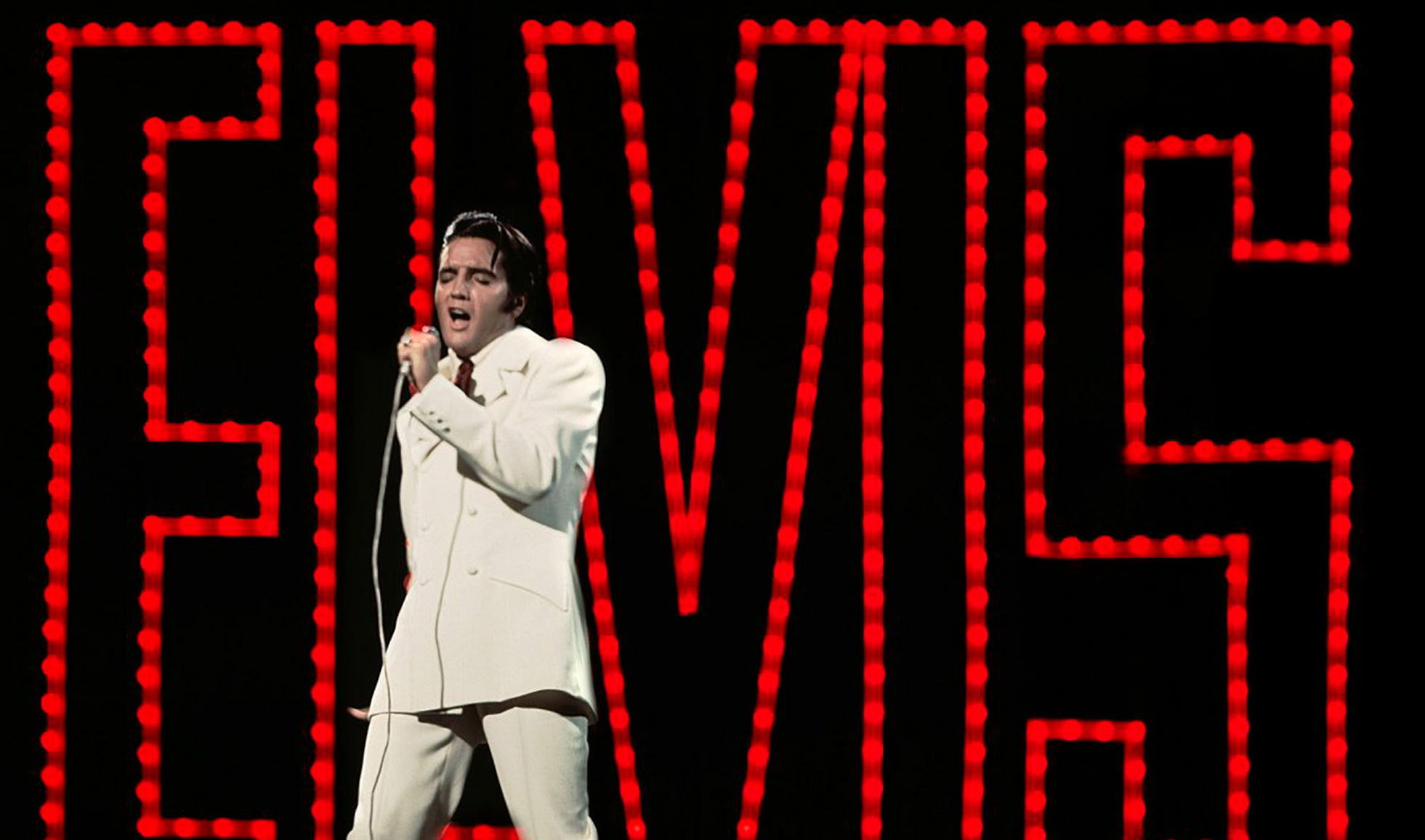 IT has been dubbed the greatest comeback of all time.
Fifty years ago, a TV special reignited Elvis Presley's career after a spell in the US Army and a series of fun but bubblegum movies had undermined his claims to musical greatness.
He had not played in public for seven years before the show, which has since gained legendary status and is now known as the '68 Comeback Special.
Directed by Steve Binder, the concert film will be shown at cinemas across the country on Thursday – the anniversary of his death – to celebrate 50 years since the landmark performance.
The 50-minute show, cut from four hours of tape shot at the end of June 1968, was screened on December 3.
Music journalist and broadcaster Billy Sloan, a lifelong Elvis fan, says the importance of the comeback show cannot be underestimated.
"When Elvis died John Lennon was asked his opinion, and he said that Elvis died when he joined the army," Billy said.
"I disagree with Lennon there. If anything, the Comeback Special was the start of Elvis's second life.
"The influence it had was remarkable. The iconic image of The King in his black leather jumpsuit in front of his name in giant lights has endured."
"This was a turning point for Elvis, but it also had a long-lasting effect on pop music.
"The show – with Elvis chatting casually before doing a song – was a precursor to shows like MTV Unplugged, where Rod Stewart, Eric Clapton and Nirvana followed the format the Elvis special pioneered."
50 minutes and one special outfit that inspired everyone from Sharleen to Kate
The image of Elvis in his black leather suit has become an icon of modern pop culture.
And few people appreciate the enduring influence of the Comeback Special more than music video director Vaughan Arnell.
He filmed Sharleen Spiteri dressed as Elvis from the legendary show – complete with chin prosthetics and black leather jumpsuit – for the video for the Texas single Inner Smile.
And two years ago he returned to the iconic Elvis concert when he directed a video of Kate Moss performing The Wonder Of You –again in Presley's iconic black leather jumpsuit. "The Comeback Show has been sort of burned in my subconscious," said Vaughan.
"I can't recall many individual music TV shows – apart from maybe Band Aid – which has had such an effect.
"It was one of the most iconic TV performances ever."
Vaughan has used Elvis imagery in his music videos with artists such as Robbie Williams and One Direction. But he paid direct homage to the Comeback Special in 2000 with band Texas.
"I've never fancied anyone I worked with but Sharleen Spiteri is just so strikingly beautiful," he said.
"Music videos were much greater than they are now, so we wanted to do something and come up with an image that would make the papers.
"I put the Comeback Special on and it seemed to fit with Inner Smile.
"We filmed the video and we thought we'd matched the grain and the lighting – it looked dated and as if it had degenerated, like the Comeback Special.
"Just as we finished someone brought a DVD back from America of the Comeback Special and it blew us away.
"It's beautiful. For me it's one of the most iconic TV performances ever."
The King I knew: The man who's run the UK's official Elvis fan club for 50 years shares his memories
Elvis Presley: The star
A decade before, Elvis Presley's music and image set the world on fire.
But by 1968, The King was riddled with self-doubt.
His manager, the controlling Tom Parker, had largely kept Elvis away from performing on stage, preferring him to star in formulaic movies.
He was out of practice and out of shape – but desperate to be relevant again.
That didn't mean he wasn't sceptical about the television project.
"My turf is in a recording studio, not on a television stage," he told the director – after being embarrassed by having to wear a tuxedo and sing Hound Dog to a real Basset Hound on the Steve Allen Show a decade earlier.
It was only the director's telling him that it would be like recording an album – but with pictures – that won the sceptical star over.
Elvis disappeared to Hawaii with wife Priscilla, and slimmed down into shape.
He returned tanned and healthy – with a 30-inch waist.
However ready he was, though, he still had to battle the stage fright he had experienced all his career.
Before the filming, in front of a live audience, he repeatedly had to fight the urge to retreat to his limo and head back to his mansion, Graceland.
Once on stage though, Elvis was relaxed and delivered what many consider to be his best ever performance.
After he came off stage his enthusiasm for live performances was rekindled – and it led to the famous residency in Las Vegas.
What are the best Elvis songs? Here are our 10 favourites from The King
Steven Binder: The Director
Steve Binder was determined not to be fazed when coming face-to-face with one of the biggest stars in the world.
In their first meeting about the potential televised concert, Presley asked Steve, a 26-year-old best known for creating a Petula Clark TV special, what he thought of his career.
"What career?" he replied, boldly. Elvis may have been anxious about what people thought of him, but he laughed at Binder's joke – and the pair hit it off.
Binder watched Elvis rehearsing, but was impressed by the way he'd go to his dressing room and jam with his band.
"I said, 'Wait a minute, this is history. I want to film this.' Elvis had a great sense of humour, I was determined to get that in there."
It led to a sequence where a relaxed Elvis tells of how he was nearly arrested in the '50s – for swivelling his hips. "The cool part for me seeing it through the lens was seeing him visually build his confidence," added Binder.
"When he realised the studio audience loved him, he simply could not give them enough.
"These screenings mean a lot to me."
Binder added: "I think it's good that the younger generation, who have only been sort of brainwashed about how important Elvis was to the world, really get a chance to see him."
Parents played huge role in shaping Army Private Elvis Presley
Colonel Tom Parker: The Manager
If it was up to "Colonel" Tom Parker, we would be calling it The '68 Christmas Special.
The notoriously iron-willed manager was reluctant for Elvis to tour again, and initially agreed to have his prized talent appear in what was to be a festive television special.
In Parker's head, the plan would be for the star to sing a few carols dressed as Santa Claus, and perhaps release a Christmas album. Elvis for once stood up to Parker after encouragement from director Steve Binder.
Previously Parker would have put his foot down but Elvis's movie deals were drying up, so for once he relented. One of the songs in the special – If I Can Dream – was the star's attempt to address the social issues plaguing the US in the wake of the assassination of the Kennedys, and Martin Luther King.
It was suggested as the final track of the show – signalling Presley's move into the modern era as a socially-conscious pop star.
"Over my dead body," said Parker.
Elvis, though, insisted.
The Comeback Special did pay off for Parker, however – it led directly to Elvis taking up residency in Las Vegas, a deal landing him 50% commission.
Scotty Moore and DJ Fontana: The band
"Elvis was hardly ever nervous – but he was then," said drummer DJ Fontana.
"We played a couple of songs, and it got loose after a while, and it turned out fine.
"He just had been out of the public eye for a long time."
Fontana was one of the King's old "sidemen" whom he reunited with for the Comeback Special, along with Scotty Moore.
The section where Presley, seated on a stool in a 10ft square space like a boxing ring, accompanied only by his two backing musicians, was praised.
After the success of the reunion with his sidemen, Elvis began to talk of doing a "roots tour", with the King, Scotty and DJ playing small-town gigs across the United States.
Instead The King went to Las Vegas to start his legendary residency.
The comeback special was the last time Moore saw Elvis. Fontana died in June.
"We didn't really rehearse," he said about the TV special. "We'd just go out and wing it."
Elvis in Uniform: Even The King had to battle the G.I. Blues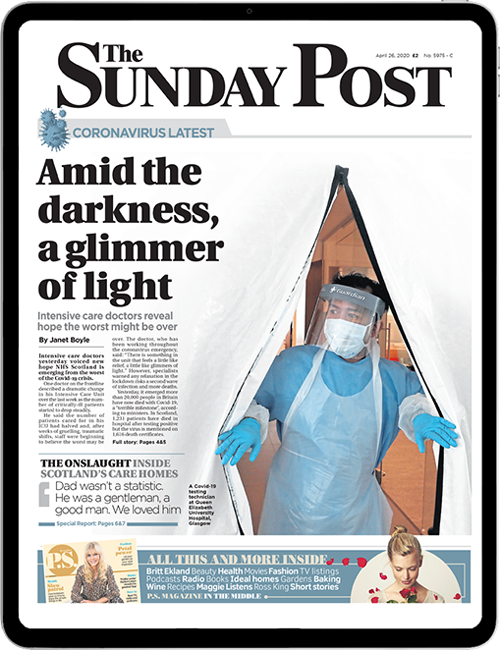 Enjoy the convenience of having The Sunday Post delivered as a digital ePaper straight to your smartphone, tablet or computer.
Subscribe for only £5.49 a month and enjoy all the benefits of the printed paper as a digital replica.
Subscribe