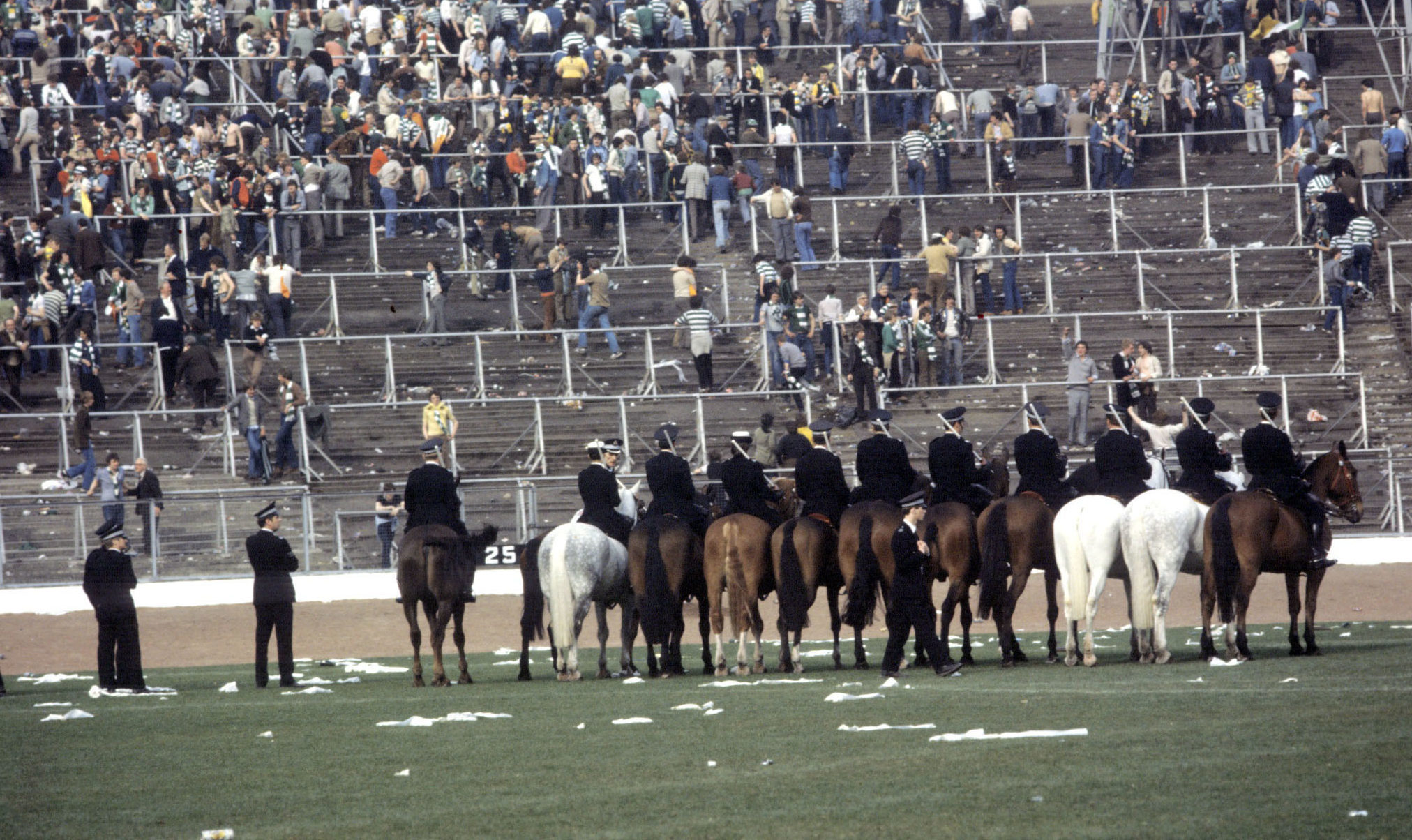 THE news that Scotland has taken the first step towards calling time on the alcohol ban at football grounds is to be welcomed.
It emerged talks have taken place between the SFA, Police Scotland and the Scottish Government about using Hampden's Euro 2020 ties as a pilot to bring drink back to the game.
For successive generations of supporters, that has been a forbidden pleasure.
The sale of alcohol was banned after the riot at the end of the 1980 Scottish Cup Final between Rangers and Celtic, a game I played in.
There was a huge amount of trouble, and much of the blame was put down to the drunkenness of those involved.
Given all of what went on – bottle-throwing, fighting, mounted police, 200 arrests – it may sound hard to believe, but I honestly didn't see any of it!
Rangers lost the game after extra time, and I was so disappointed I had my head down all the time.
I just went up, got my runners-up medal then trudged straight down the players' tunnel.
It was only back in the dressing room that I learned from my team-mates getting in after me what had happened.
Since then, the only people who have been able to drink alcohol at games are those in the corporate hospitality areas, which are excluded from the ban.
I have always felt that was pretty hard on the majority of football fans.
These are people who can have a drink at various other sporting occasions – so why not at the football, too?
I take the argument that the sport attracts troublemakers. Yes, it does.
It's naive, though, to imagine these people won't get their fill of alcohol before going along to matches.
Very large numbers of fans, I suspect, will be in the habit of having a couple of drinks, or more, before going along to see their team in action.
And at the moment, that is money which is lost to the game.
Take the Betfred Cup semi-final between Hearts and Celtic at Murrayfield.
A capacity crowd of 67,500 at a ground which, through catering to rugby fans, is all set up to serve alcohol quickly and efficiently.
Because of the football ban, those taps remained unused.
It is a different story in England, where things to seem work just fine, thanks to the application of some common sense.
Pints of beer – not hard liquor – are sold before the match and at half-time, but not during the game itself.
Sales are restricted in terms of the number of drinks each fan can buy.
They aren't allowed to walk away with great trays of beer and – even if they could navigate the long queues – go back again and again.
I like that idea.
When we spoke about it when I was at the SFA, I suggested each fan would get a couple of vouchers on entry to the game, not for free drinks but just to limit sales.
Opponents claimed it wouldn't work because those intent on drinking heavily would be able to pick up spares from sober friends or family.
That was true, but it missed the point.
Speed cameras don't eradicate all speeding but they do, I believe, help curb the worst excesses.
Drink vouchers could have a similar effect.
Of course I am aware Rangers v Celtic, the Premiership fixture which will be giving most people concern with regard to alcohol, is well enough charged as it is.
At the same time, I don't think we should forget the difference that has been made by the reduction in the number of away fans at both grounds for the derbies.
It has made it easier to police and one day, I believe, even these games will see fans allowed the chance to drink to their team's success – or at least partially drown their sorrows.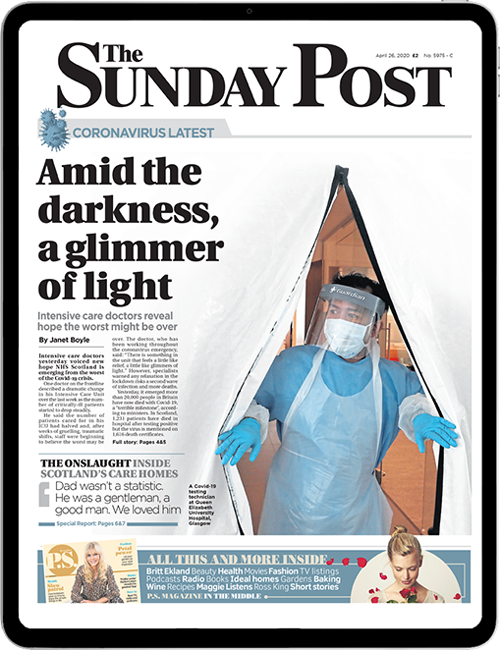 Enjoy the convenience of having The Sunday Post delivered as a digital ePaper straight to your smartphone, tablet or computer.
Subscribe for only £5.49 a month and enjoy all the benefits of the printed paper as a digital replica.
Subscribe