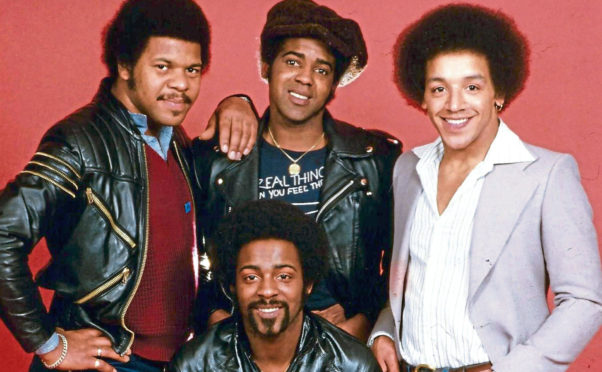 When you think about one of Britain's best funk and soul bands, The Real Thing, you don't expect the Crufts dog show and The Beatles to crop up.
As founder and singer Chris Amoo reveals, though, Afghan Hounds and The Fabs have played a big part in his amazing life and career.
Currently celebrating the group's 50th anniversary with a Best Of album featuring an unreleased track and a documentary movie, Chris spoke to The Weekly News about his band, who were also famous for performing with David Essex.
"It's frightening to think how long it is!" laughs Chris. "My brother, Eddie, was part of another Liverpool group, The Chants, and they had quite strong associations with The Beatles.
"Eddie was eight years my senior, a little bit before me, and they were also part of the Merseybeat scene."
Personally, growing up in the 1970s meant my sister had David Essex posters everywhere, and inevitably more than a few also featured The Real Thing.
Chris is in no doubt about the importance of David in their rise to prominence.
"David Essex made us," he says simply. "He had a big part in our success.
"I used to do a lot of jingles, for things like Wrigley's Spearmint Gum and Cadbury's Dairy Milk, with producer Jeff Wayne.
"At that time, Jeff was also producing David Essex. When David was due to do his new album, Jeff introduced us to do backing vocals.
"Then we went on tour with him, and David had us doing our own 40-minute spot before coming on again with him to do some singing.
"David introduced us to a huge audience and that's basically how it all came about."
If the sound of sweet music is what makes him tick, the sight of an immaculately-groomed pooch is pretty exciting too.
"I love my dog shows!" Chris laughs. "It keeps me sane, it's something that takes me away from all the heaviness of the music business.
"To just relax, go and walk your dogs, is great. I have plenty dogs and a kennels.
"I like the competitive element of it, when you breed a dog and you hope it's going to be better than what a couple of hundred other people have bred.
"I like to be around dogs, and it gives you exercise, but it's just a hobby, like someone else might collect stamps.
"It began when I bought an Afghan Hound, and when you have one of those you want to see other Afghan Hounds.
"A person we know took us to a show where there were 200 or 300, and we just really loved it, the atmosphere around the show."
Nobody who was a certain age in the 1970s will forget songs like You To Me Are Everything, Can't Get By Without You and Can You Feel The Force.
The Real Thing didn't just top the British charts but got way up the USA charts too, and they were the first all-black British group to do so.
"When we started, there had certainly never been a black band in Liverpool who had been successful," Chris explains.
"I suppose we were one of the first to come from Liverpool and have a No. 1 after The Beatles."
What would Chris and the band do if their new release took off and there was a clamour for more from them?
"To be honest, we are already touring all the time," he points out. "We have got a very, very strong live show.
"That's just how we were brought up. Our first aspiration was to sing on stage. Not to make a record. That came later.
"We work all over Europe, all over the place now. But if the new album took off, we have a load of material we have written.
"There is a track on the album that has never been released before, called Someone Oughta Write A Song. It came from the same session as Can't Get By Without You.
"It was an unbelievable hit record for us all over the world."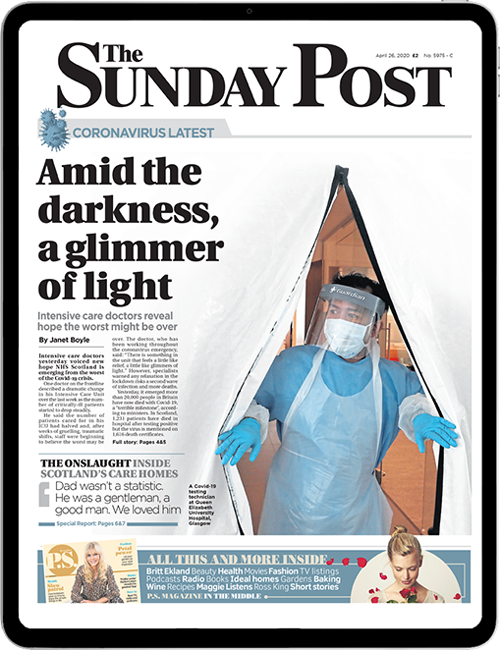 Enjoy the convenience of having The Sunday Post delivered as a digital ePaper straight to your smartphone, tablet or computer.
Subscribe for only £5.49 a month and enjoy all the benefits of the printed paper as a digital replica.
Subscribe