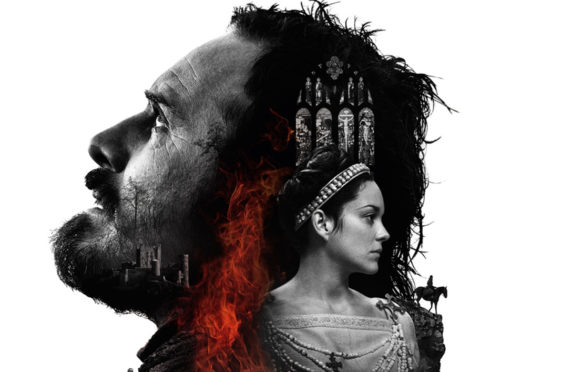 She has become the poster girl for ruthless, calculating ambition, a stop-at-nothing wannabe ready to murder to reach the top.
But, according to novelist Joanna Courtney, Shakespeare did Lady Macbeth no favours in his famous Scottish play. She hopes to set the record straight on the real-life wife of 11th-Century King Macbeth in her new book called Blood Queen.
Based on painstaking research, the writer insists the queen – real name Gruoch – not only had a right to the throne, but was a remarkable survivor who ruled shoulder-to-shoulder with her husband, bringing medieval Scotland a rare and lengthy period of peace and prosperity.
Joanna explains: "Everyone thinks of Lady Macbeth as a bloody character because Shakespeare portrayed her with blood on her hands. The book is called Blood Queen not because of that but because the real Lady Macbeth had royal blood.
"It's an explanation of what it means to step up and do your duty by your country. That is one of the things that drives her, and from the historical evidence it is a lot closer to the mark than Shakespeare's fiction.
"I felt this burning sense of injustice and wanted to redress the balance. Sticking to historical record as much as possible, I set out my stall saying I am trying to present the reader with the real Lady Macbeth as opposed to the Shakespearean version."
The novelist – who has pored over the findings of leading historians, such as Dr Fiona Watson of the BBC's In Search of Scotland programme, to deliver her book – reckons Shakespeare's tale of the Macbeths' bloody bid to kill Duncan and take the throne drew on the writings of chroniclers such as 16th-Century Ralph Holinshed whose facts, she argues, were heavily laced with legend and the creation of fictitious characters.
The writer says: "The first thing I discovered is the Macbeths had been king and queen for about 17 years. I thought, 'Well, heavens above, that's not how Shakespeare portrays it'.
"So I looked into it a little bit more. The more I found out about the real story, the more indignant I became for both of them, but particularly on Lady Macbeth's behalf. She has gone down in posterity as this evil baddie when, in fact, she seems to have been very much loved."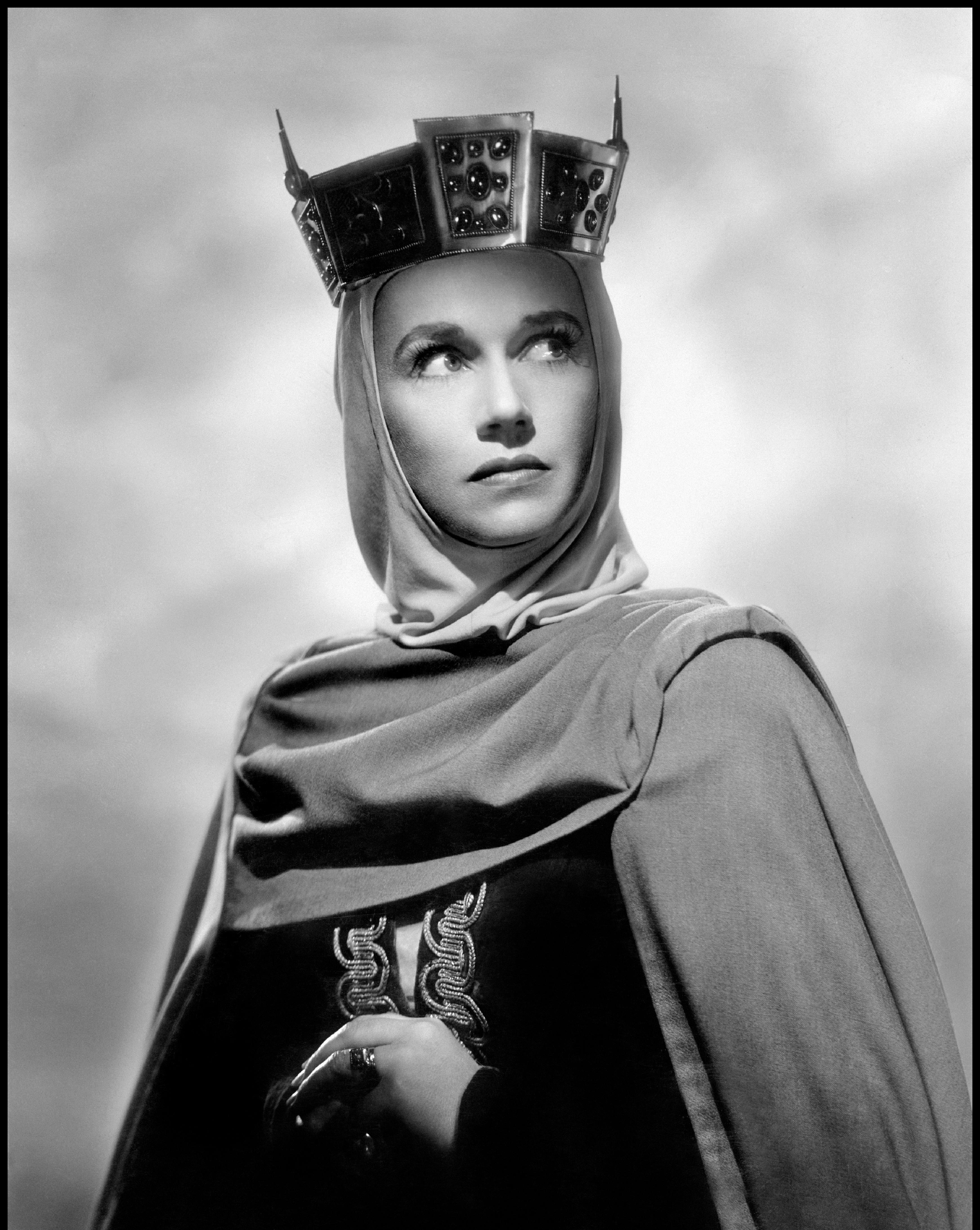 Gruoch – named Cora Macduff in Joanna's romantic novel – had, it seems, suffered horrific violence and grief. It is suspected her father and brother were slain by Gille Coemgain, who forced her into a marriage that produced a son. A cousin of Macbeth's, Gille Coemgain – according to the Annals of Ulster – murdered Macbeth's father King Findlaech.
Joanna says: "It's believed that when she is forced to marry Macbeth's cousin she goes through a lot. She was pretty much raped. What we know of the practices at the time is if he killed the father, and took the lands by force, the woman would have been taken by force as well. It is going to be every bit as humiliating, debilitating and destructive for a woman then as it is now." She did not have children with Macbeth.
But none of her past is in the play. Shakespeare also has Macbeth driven by his wife to murder King Duncan I as he slept so he can usurp the throne, In reality, Duncan – grandson of King Malcolm II – died not in his bed but fighting Macbeth on a battlefield near Elgin in 1040.
The writer says: "I learned that Malcolm II was wrong in trying to pass the throne onto Duncan, who was his grandson."
And historians at St Andrews University agree, but added Macbeth's claim to it was only marginally better. Had the male relatives of Lady Macbeth survived they would have been the most likely successors. So, by marrying her, Macbeth strengthened his claim to the title.
"Lady Macbeth is of the same line as Duncan," the writer explains. "What she and Macbeth do – in what we can gather is the first time in the line of kings – is unite the two lines. And there is evidence Lady Macbeth was anointed as an actual queen regnant and not as a consort."
Her claim is backed by experts who confirm Gruoch is described in a charter as "Queen" which suggested she was more than just the king's wife; she would have had power.
"What made me indignant in Shakespeare was the fact that killing Duncan was all Lady Macbeth's idea," says the writer. "She is shown as this insatiably ambitious woman who is desperate for the throne and prepared to do anything, however evil, to get it.
"In Shakespeare's play they never get to rule the country – it's just a scramble to get the crown on their heads. And, although at the start of the play it is nominally a good marriage, they rapidly tear each other apart."
She believes the queen's inability to produce an heir did not harm their relationship and it's possible that Macbeth may have adopted her son, who went on to become king.
The writer says: "In real life they seem to have very much stood side by side and fought for their mutual and separate rights to the throne of Scotland and found good ways to rule.
"Lady Macbeth is not the conniving, underhand harridan Shakespeare shows."
Blood Queen is the first in a triology by the best-selling author in which she seeks to discover the real women behind Shakespeare's most famous female characters and will next turn her attention to Hamlet's Ophelia and Cordelia from King Lear.
Joanna, who lives in Derbyshire with her partner and four children, said: "I chose to write about these women because I'm fed up of them only existing in people's minds as stereotypes – two-dimensional ideas of certain sorts of women.
Shakespeare was undoubtedly a great writer but he did women no favours at all.
"Lady Macbeth is an archetypal sexy murderess, Ophelia a weak girlfriend and Cordelia a meek and devoted daughter. The men in Shakespeare's tragedies are great individual characters, torn apart by a fatal flaw – the women, in contrast, are the flaw. I wanted to cut through that and get to the heart of who they might really have been."
Blood Queen is published by Piatkus
---
A royal variety
Lady Macbeth has been played by some of the world's top actresses.
We take a look at the modern day greats who have made the role their own.
MARION COTILLARD
Academy Award-winning French actress Marion Cotillard was hailed by critics for her nuanced portrayal of Lady Macbeth in the 2015 British-French movie partly filmed on Skye. Cotillard's queen was and embittered and her grief twisted into murderous ambition.
ALEX KINGSTON
British actress Alex Kingston is best known for roles in E.R and Doctor Who. But in 2013 she starred alongside Sir Kenneth Branagh in his production of Macbeth at the Manchester International Festival. Kingston showed Lady Macbeth as Shakespeare intended – a strong but power-hungry and manipulative character.
KATE FLEETWOOD
Fleetwood, also a British actress, was nominated for a Tony Award in 2008 for her portrayal of Lady Macbeth at the Chichester Festival Theatre. In what was a Stalinist-inspired production, she played a "trophy wife" who was pure evil.
JANE LAPOTAIRE
Lapotaire played Princess Irina in the 2014 Downton Abbey Christmas special and is no stranger to great roles, taking a Tony award for her performance as Edith Piaf on Broadway in 1981. She was lauded for the intensity of portrayal of Lady Macbeth in the BBC series The Shakespeare Plays, which spanned seven season until 1985.
DAME JUDI DENCH
One of the most unforgettable productions came in 1976 with Dame Judi Dench, who gave one of the greatest performances of her life. Her Lady Macbeth was so terrifying it scared the socks off audiences and earned her a Laurence Oliver award the following year.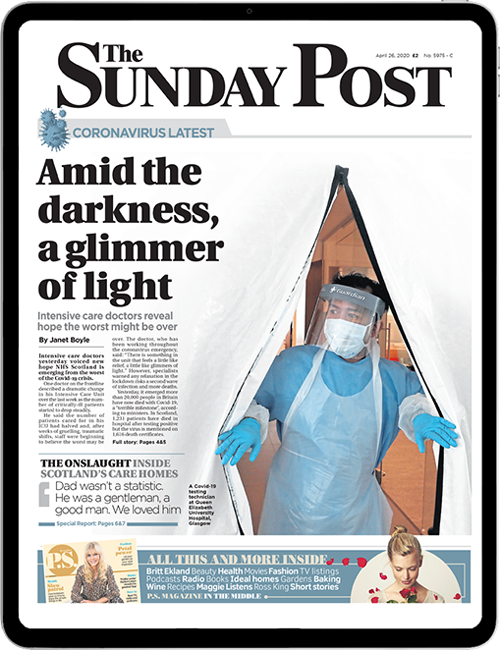 Enjoy the convenience of having The Sunday Post delivered as a digital ePaper straight to your smartphone, tablet or computer.
Subscribe for only £5.49 a month and enjoy all the benefits of the printed paper as a digital replica.
Subscribe