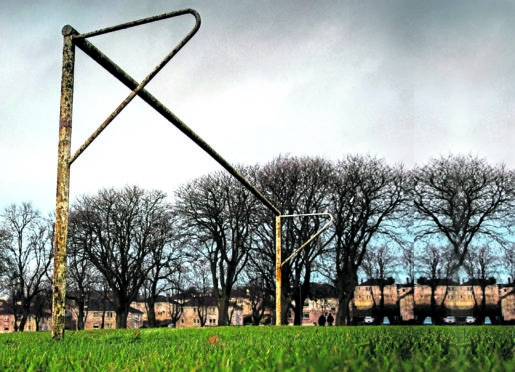 The number of young footballers abused in Scotland is far higher than previously estimated, with victims now reported at every level of the sport, we can reveal today.
Our investigation has laid bare the scale of the crimes and uncovered a number of previously unreported cases of abuse at many clubs which have not, so far, been linked to the scandal.
The number of cases is significantly higher than previously thought, with at least 60 alleged victims now suing clubs and the Scottish Football Association.
We can reveal cases are being prepared against leading clubs including Celtic, Rangers, Hibs and Dundee United, but coaches at amateur and junior clubs, some long defunct, have also been accused.
Another Scottish case being prepared relates to the crimes of disgraced Harry Dunn, who died in 2017, while he was scouting for Liverpool north of the border.
In addition to senior sides, junior and youth clubs, including Pollok in Glasgow and Foxbar in Paisley, are also named in the legal actions which include other amateur clubs such as Uphall Saints in West Lothian, Perth Rovers, Netherdale, Woodburn Hearts and Eastercraigs.
Players on schools teams are also among the victims, with one expert claiming: "Sexual abuse of children was endemic in Scottish football at every level."
Our findings shocked leading figures in the sport yesterday. Former chief executive of the Scottish Football Association Gordon Smith said: "I am horrified at the range of clubs involved.
"It's a horrendous thing to acknowledge but it's now clear that a lot of the people responsible were involved in youth football because it was a vehicle for them to commit these types of crimes.
"Football was clearly not where it should have been regarding child protection but significant progress has been made."
The SFA last year apologised for historic cases of child sex abuse in the sport after a review found protection measures are still "not fit for purpose".
The review panel, chaired by Martin Henry, issued nearly 100 recommendations for change. The SFA commissioned the study in 2016 following an "unprecedented" number of allegations of non-recent sexual abuse in the sport, mainly dating to the 1970s, 80s and early 90s.
Investigators talked to 236 people and 22 came forward with testimony of historical sexual abuse concerning 10 alleged abusers. Allegations ranged from sexualised language and indecent assault to rape. Witnesses say they believe abuse has, in some cases, led to substance abuse or suicide.
The SFA published a five-year child wellbeing and protection strategy in August – a key recommendation of the independent review. Full findings are expected in the New Year.
SFA chief executive Ian Maxwell said: "We introduced a five-year strategy and we look forward to receiving and scrutinising updates on its implementation and to fulfilling our leadership role across the game in this essential area of Scottish football."
Dozens of civil compensation cases are currently being prepared by one law firm alone for the Scottish courts in relation to historic sex abuse within the game.
Of these, around 25 relate to Celtic with the rest spread across the country and from senior clubs to amateur teams no longer in existence.
Many of the cases also cite the SFA and will argue the organisation should have done more over child protection.
All the cases date back several decades and are unconnected to current club staff at any of the clubs named.
Two cases involve serial sex abuser Jim McCafferty dating to the 1970s and 1980s when he managed Fauldhouse United in West Lothian. McCafferty was jailed for six years and nine months in May for abusing 10 boys over 20 years.
Alex-Feis-Bryce, chief executive of Survivors UK, which helps survivors of rape and sexual assault, said it takes an average of 20 to 30 years for men to speak about their abuse.
He said: "As a charity we urge the SFA and football clubs at every level to face up to the extent of sexual abuse in football and take bold measures to bring this horrific abuse to an end."
Laura Connor, head of the abuse survivor unit at Thompsons solicitors, who are preparing a string of civil court cases on the issue, said: "We have frankly been stunned at the sheer scale of historic abuse within Scottish Football.
"We represent survivors abused as children at their school teams, at their local community club, at junior and senior teams, reaching all the way to Premier League clubs. We know for sure that sexual abuse of children was endemic in Scottish football at every level. This abuse happened for decades at all levels of the game. This is a shocking and shameful legacy that I feel many in positions of power and influence within the Scottish game have yet to fully acknowledge.
"Simply saying things were different back then but children are safe now is the worst kind of hand-wringing. Many clubs continue to evade their responsibilities in these matters and I would urge managers, players and former players to show leadership and speak out and support survivors as they fight to right these historic wrongs." A national Police Scotland investigation into non-recent child sexual abuse in football concluded in 2017 and has seen 13 individuals prosecuted. The force said further cases would be investigated at local divisional level.
They said: "Anyone who has concerns or information about any person who may pose a risk to children or who may have abused a child to contact police on 101 or their local social work department."
Janine Rennie, of Wellbeing Scotland, which works with people who have had traumatic experiences, voiced fears that abuse is endemic across all levels of football. She said: "Football has a high profile in Scotland and children, and their parents, see it as an ambition in life where people can do very well. We receive 2,800 calls a year and 10% is about sport. We have no specific statistics on calls related to football but it is popular sport and is evident among the calls.
"Remember too, that not everyone who is abused will seek help. Calls to us have increased hugely as awareness does and men become confident enough to report it and seek help.
"Coaches moved around a lot – and were moved around a lot by clubs if they were discovered abusing children. This gave them access to children whose parents were unaware these coaches were abusers."
The Scottish Government said: "Sexual abuse is an abhorrent crime and has a profound impact on those abused.
"Ensuring children can enjoy taking part in sport in a safe and secure environment – as well as giving parents confidence about the safety and wellbeing of their children – is a priority for us.
"The final version of the report commissioned by the Scottish FA will be published when current ongoing legal cases are concluded and we will carefully consider its findings."
---
It seems obvious now, but his aim was to get the players in the sauna
A man abused as a child at a once-leading amateur team says he believes there were many victims at lesser-known clubs while attention has been on bigger clubs.
The 62-year-old from Lanarkshire, was targeted when he played with Uphall Saints Football Club for five years from the late 1960s to early 1970s. The club no longer operates.
He said: "I was one of probably thousands of people who suffered at a lower level but to no less a degree. Uphall was described to me as the premier club in West Lothian at the time and I was approached by a player to say I'd been watched. I went and met the guy who ran the club. He had four or five players who would end up back at his house and would stay overnight.
"In the morning, we'd be taken to a sports club. It seems obvious now, but his aim was to get us in the sauna. At his house, we'd get shunted into his bedroom and it progressed to rape.
"I received a call from police in the 80s. They wanted to speak to me as they were looking into the activities of my abuser and he was eventually convicted."
---
I think it was like some kind of open secret 
A man abused by paedophile football coach Norman Shaw in the 1980s said the number of victims is huge and authorities have underestimated the scale of the crimes against young players.
The 45-year-old from Perth, said: "I was abused from the ages of 11 to 15 in the late 1980s after Shaw approached me and said he wanted to sign me for Perth Rovers.
"We all used to turn up at his house and would change there to go training. He wanted to leer at children getting undressed.
"The offence committed against me was repeated rape. He carried out a range of sexual offences against multiple young children.
"Looking back I am sure many people knew, or at least suspected, what he was doing. I think it was like some kind of open secret.
"People taunted me over what happened which was unbelievably hurtful – but that's what happens. This needs to be publicised. The scale now being shown doesn't surprise me. The surprise is it's not even more widespread."
Shaw, who had already served two prison terms for sexual offences, was jailed for nine years in January for sexually assaulting three boys.
---
The victims are owed an apology and deserve action

by Martin Henry
Chair of the Independent Review of Sexual Abuse in Scottish Football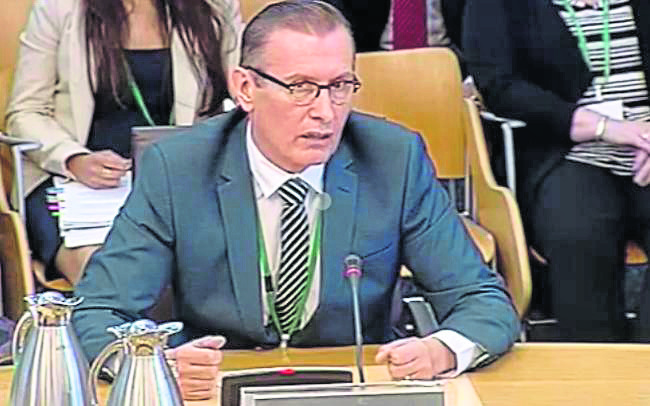 I undertook the responsibilities of chairing the Independent Review of Sexual Abuse in Scottish Football so that the experiences of so many could be heard and understood, lessons learned and, most importantly, so that young people, now and in future, can enjoy our national game free from the fear that they may be seriously and permanently harmed in doing so.
The final report will be published early in the new year and will provide testimony from many survivors. It will rightly make uncomfortable reading for many – a glimpse into the decades-long pain, suffering and often – lest it be forgotten – the resilience of many of those so appallingly harmed by those entrusted with their wellbeing.
I have read ill-informed comment about how the publication of the final report has 'dragged-on'. As I explained in my interim report the delay was so that criminal proceedings against perpetrators could conclude – it would have been utterly irresponsible even reckless to risk impacting those live cases by publishing before these proceedings were over.
My interim report was published in 2018 in order to allow the football authorities and clubs to act on a number of recommendations drawn from the enquiries of my review team and, indeed, best practice in the area of child protection and wellbeing.
Progress has been made on a range of issues. The work undertaken by the Scottish FA in appointing an Independent Wellbeing and Protection Advisory Board and increasing its child protection staff from one full-time employee to six should be recognised.
But there is still a considerable way to go within the association and the game.
The key chapter of my final report will address three core issues: who knew, what did they know and what was done about it and we will address these three issues head on. We have taken very seriously our responsibility to discuss the shortcomings in Scottish Football which led to such abuse happening and remaining undetected for so long. But equally we are completely committed to ensuring this cannot happen again. In my view the game owes an unreserved and genuine apology to everyone affected by these experiences and it also owes them action – a clear delivery on all our recommendations and beyond. It is regrettable that such full acknowledgement and apology have not yet been forthcoming in the way I had hoped when my interim report was published.
There may well be further legal recourse from survivors and that is absolutely their civil right but it has never been my experience that survivors of sexual abuse who take civil action are motivated by money. This alone cannot compensate for the unimaginable harm done.
Primarily people affected by this issue want a sense of personal justice so the voice of survivors is central to what we have done. And it is also vital to understand how this has affected their family members, their parents and their children. These are the voices those within football and the wider Scottish public need to hear and understand.
Martin Henry, Chair of the Independent Review of Sexual Abuse in Scottish Football
---
The Experts
Children's charities yesterday warned young footballers have not been properly protected by their clubs or the sports authorities.
Joanna Barrett, policy manager at NSPCC Scotland, said yesterday: "Many children have been badly let down by Scottish football's child protection policies in the past.
"It is vital these individuals are encouraged to come forward and that all allegations of child abuse are thoroughly investigated.
"It is also right that the SFA has recognised the need for radical transformation in the game's safeguarding and has begun to address this."
A helpline set up by the NSPCC in December 2016, for victims of abuse in UK football, received 1,700 calls within three weeks of its launch.
Mary Glasgow, chief executive of Children 1st, Scotland's national children's charity, said: "In football, as in wider society, countless children have been let down by past failures to stop abuse, challenge the signs of it and support survivors' recovery.
"Organisations and institutions need to be honest about the mistakes of the past, make addressing them their top priority and be open about the steps they are taking to keep children safer."
Sharon Delshaw, co-chief executive of Break the Silence, which helps victims of abuse in Ayrshire, said she was not surprised by the scale of abuse uncovered in our probe.
She said: "We have been approached for help by men who have been abused by coaches and others who worked with children's clubs.
"They were abused in clubs at all levels wherever children played football. Abuse in football is much more extensive than previously thought and is happening at all levels."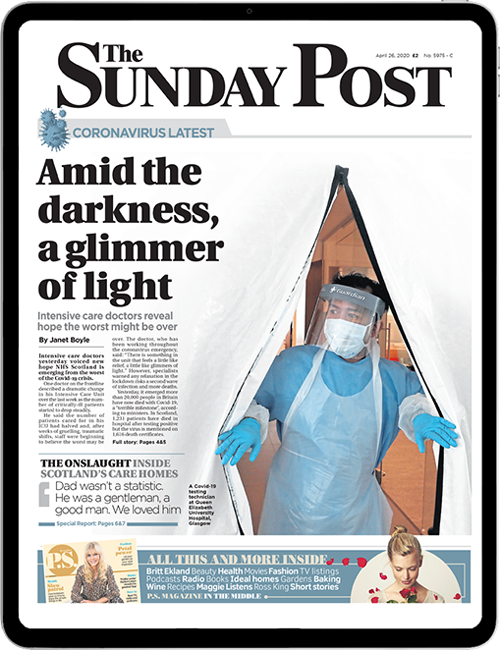 Enjoy the convenience of having The Sunday Post delivered as a digital ePaper straight to your smartphone, tablet or computer.
Subscribe for only £5.49 a month and enjoy all the benefits of the printed paper as a digital replica.
Subscribe