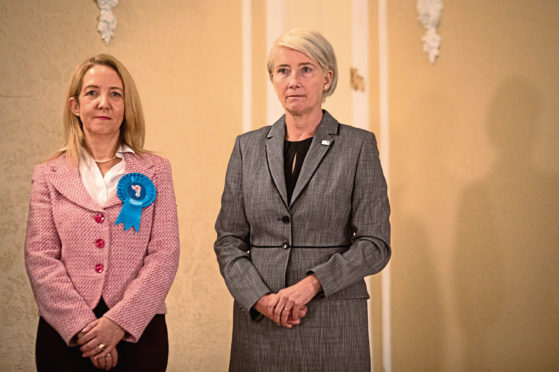 Taking part in the recent climate change protests in London showed Emma Thompson was happy to dip her toe into the political world.
Now her latest project sees her play a politician.
Years And Years is the new offering from writer Russell T Davies, the man who brought Doctor Who back to our screens.
It is an epic six-part saga that takes one family, the Lyons, and shoots them through the next 15 years, a year or two at a time.
They experience everything they hope for over the period, but also everything they fear.
Emma is politician Vivienne Rook and says there had to be a bit of lightness to the character to earn some audience empathy.
"I try to make her as funny, self-deprecating and as charming as possible because we need to understand why people vote for her," said Emma.
"But she turns into an absolute monster. If you give that kind of rhetoric air time, it proliferates.
"People find it a lot easier to hate and discriminate than they do to include and to feel compassion and empathy about people who aren't directly related to them. It's easy to scare people into feeling loathing and we've seen it happen again and again."
But steeped in politics though she is, Emma insists she didn't take specific inspiration from any well-known figures.
"There's no need to, really, because it's just everywhere," she says. "What's clever about Vivienne is that she presents as a down-to-earth, ordinary, working woman who just wants the best for everybody and feels passionately about ordinary people and ordinary issues.
"Of course, she's not that at all. She's something a great deal more sinister and is someone who wants power.
"It's a brilliant creation and Russell's writing made her so incredibly alive and believable."
There's a real starry cast in Years And Years, including Russell Tovey, Rory Kinnear, Jessica Hynes and veteran Anne Reid, who plays the gran.
And being a part of such an ensemble was music to the ears of Emma, who has a host of forthcoming films, including a new take on Doctor Doolittle starring Robert Downey Jr.
"It was a really lovely group of people, we all just mucked in," adds Emma.
"I was absolutely sustained by the fantastic group of people who knew exactly what they wanted and exactly what they were doing."
Years And Years, BBC1, Tuesday, 9pm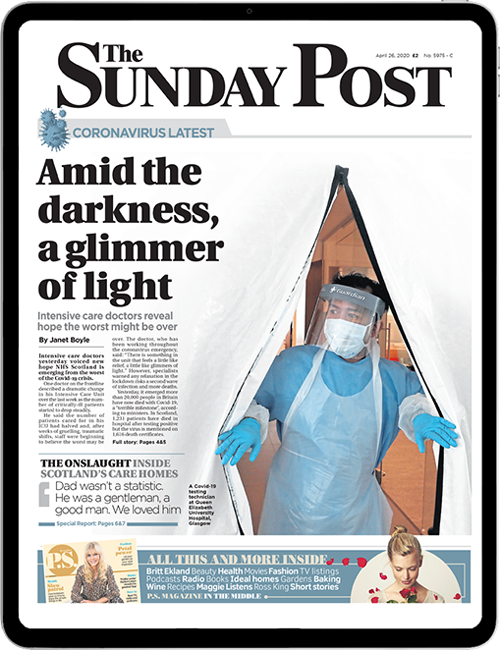 Enjoy the convenience of having The Sunday Post delivered as a digital ePaper straight to your smartphone, tablet or computer.
Subscribe for only £5.49 a month and enjoy all the benefits of the printed paper as a digital replica.
Subscribe