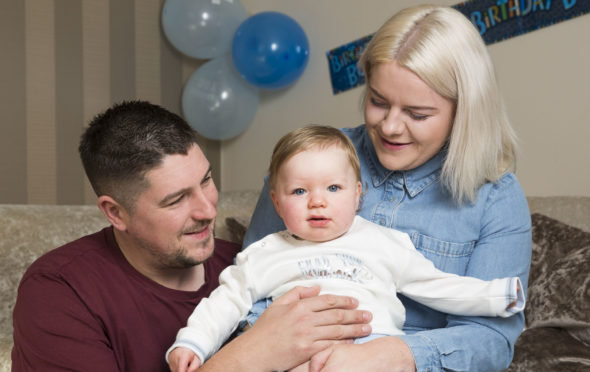 Scottish mums-to-be are being denied a new £80 test for a potentially lethal condition threatening both them and their unborn babies.
A new blood test for the ­condition called pre-­eclampsia is being rolled out in England – but not Scotland, despite experts fearing ­pregnant women north of the border are more at risk.
Pre-eclampsia affects more than 2,500 pregnancies in Scotland every year.
Mums-to-be with the ­condition suffer dangerously high blood pressure, which can damage vital organs, cause strokes and mean their babies develop more slowly in the womb.
It also affects blood flow to the womb, meaning unborn babies whose mothers are most badly affected can die in the womb or must be born prematurely, leaving them fighting for their lives in intensive care wards.
First-time mums and mums-to-be who are diabetic, obese or with a small-for-date baby are among those most at risk. Six months ago the new test – the placental growth factor test (PLGF) – was approved by England's National Institute of Clinical Excellence after research revealed it substantially speeds up diagnosis times, allowing doctors to act earlier and more effectively.
NHS England has said it will now be available in every area of the country while, in Scotland, the NHS has still to launch a ­proposed trial.
The test measures the level of protein in the blood, which is lower among women who have pre-eclampsia.
The test costs between £60 and £80 and obstetricians argue it is cost-effective when weighed against the impact of care for mums and babies who become ill when not diagnosed.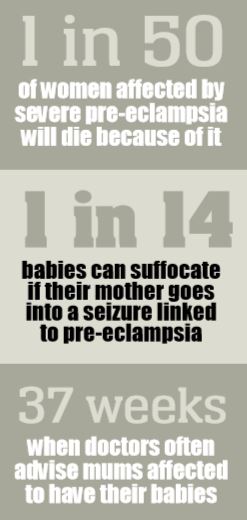 Previously, the condition has been uncovered by a combination of blood pressure checks and urine tests, but this can take several days. And during this time the risks increase.
A leading obstetrician, Professor James Walker, who drew up the national guidelines for treating pre-­eclampsia, said: "It should be offered to Scottish mums."
He said the test means women with pre-eclampsia are identified sooner, allowing earlier treatment.
"Between 10% to 15% of mothers might be eligible for the test with 3% to 4% of women flagging up as needing medical intervention," he said.
"The incidence of the pre-eclampsia has not improved but techniques treating and recognising it early have.
"You can reduce the risks and stop women and babies dying. That's why the test is invaluable."
Professor Walker, a Scot, who is emeritus professor of obstetrics and gynaecology at Leeds University, said: "If pre-eclampsia goes unrecognised and untreated, both mother and baby are at risk.
He said that, from his own experience, Scottish women suffer from a higher rate of the condition. "There appears to be a higher incidence in Scotland, especially the west of Scotland," he said. "It runs in families."
Professor Walker's plea to have the test introduced in Scotland is backed by Professor Andrew Shennan, chairman of the charity, Action On Pre-eclampsia, who said: "Early detection with the PLGF test improves outcomes for mothers.
"We can treat pre-­eclampsia with a low-dose aspirin but we do need to identify mums at risk."
He said: "Risk factors for pre-eclampsia are having a first baby, abdominal pain, overweight mums, small for dates babies and those with diabetes in pregnancy.
"Obese mums are three times at risk."
Scottish Government s­tatistics show that one in five mums is now obese at the time of their first ante­natal appointment.
Research by Imperial College London shows that about 1,000 babies die every year as a result of pre-eclampsia.
Action on Pre-eclampsia says the impact on mothers can last for the rest of their lives.

Marcus Green, chief ­executive of the charity, said: "The PLGF test offers mums and their babies a greater chance of survival.
"We urge the Scottish Government to make it ­available as soon as possible to mothers.
"The risks to mums and their babies is considerable when it goes undiagnosed."
Scottish MP Patricia Gibson lost a baby son, Kenneth, after developing pre-eclampsia in 2009. She said in a ­parliamentary debate on baby loss in May: "My personal interest in this issue (baby deaths) was sparked by the death of my son Kenneth, who was stillborn two days after his due date, after his birth was delayed while he was still alive and healthy.
"No reason was given for that delay; in fact, when I reported back to the hospital the same day in terrible pain – a few hours after being told my baby would not be delivered that day as planned – I faced obstruction and argument.
"I was repeatedly told to go home as there was nothing wrong.
"How that could have been established when I had not been examined was a question that was never answered, then or since?
"My husband insisted that I be admitted to hospital. I was later informed that had he not done so, I would certainly have died."
The Scottish Government said: "We ­recognise it's essential to ensure pre-eclampsia is diagnosed and treated as soon as possible.
"As part of developing an evidence base in this area, NHS Lothian intends to take part in a trial which will look at the benefits of repeated testing of the PlGF test in the care of pregnant women.
"Work on developing a women's health group is progressing.
"It will prioritise the ­testing for pre-eclampsia in its workplan, looking at recent evidence."
---
I will always wonder about what ifs. What if my baby boy could have been saved
Siobhan Heanue suffered the loss of her baby boy Oliver, just a week after she was sent home from Forth Valley Royal Hospital in Larbert.
"My blood pressure rose at 34 weeks which meant going into hospital and I was prepared for a caesarean section delivery, but was sent home," said Siobhan, 29, from Falkirk. "At one point my blood pressure was 188 over 120, which is seriously high.
"I had pain in my abdomen but was assured that I was well enough to leave hospital.
"When I was sent home the week before they had said it was really high but they could manage it with medication and my baby seemed happy.
"When I went into labour a week later I went straight back into hospital to be told my baby boy had died that day. I remember him moving the night before. It was devastating. I will always wonder if he would have survived if I had been kept in hospital and he had been delivered early.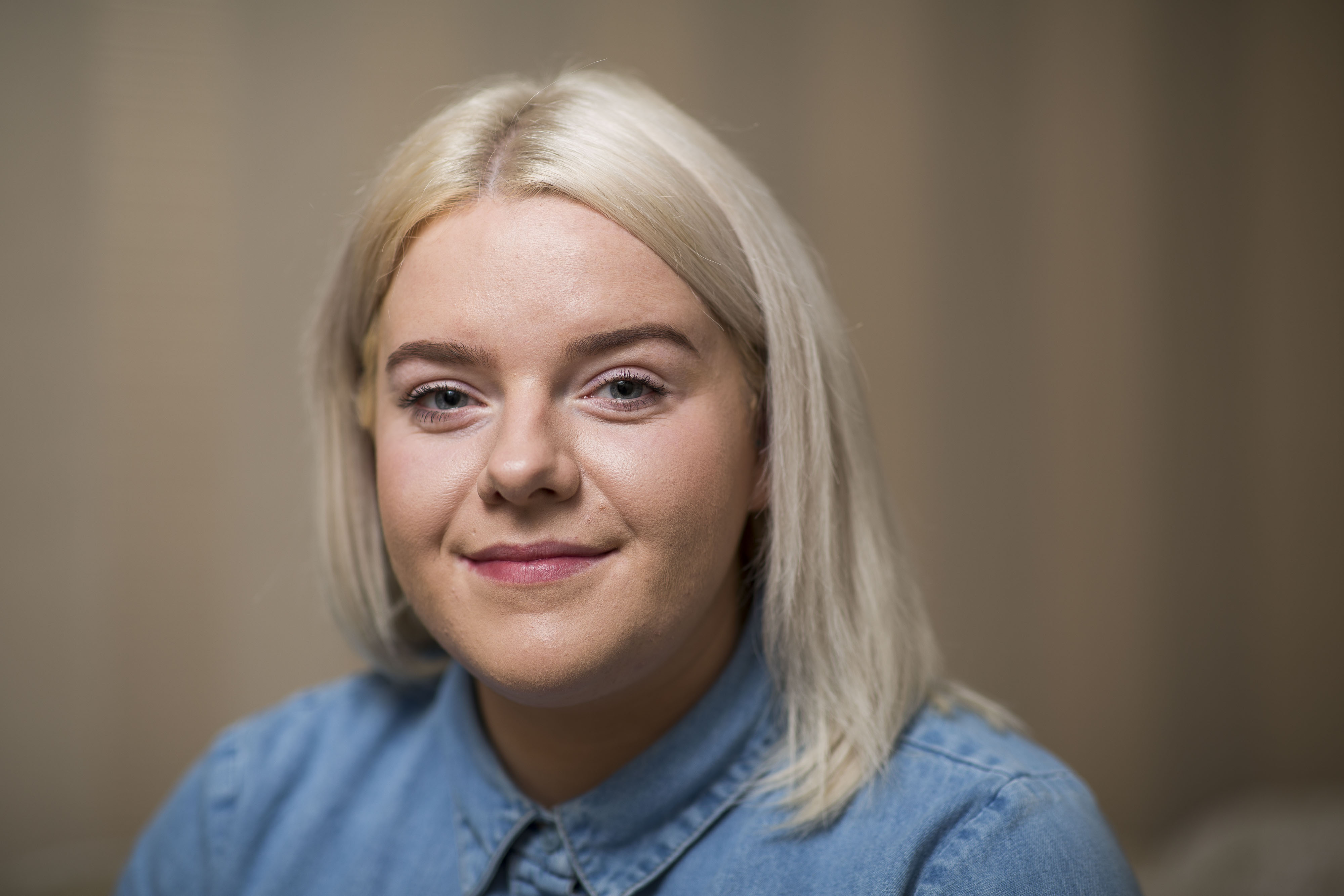 "He could have had a chance. Any test that flags up pre-eclampsia has to be given to mums in Scotland.
"I don't want anyone else to lose their baby.
"Surely this test would flag up any warnings early enough for doctors to act quickly.
"The Scottish Government should waste no time in making it available to expectant mums. It does not seem too much to ask for mums here to get the same protection as those in England."
Siobhan is still recovering emotionally from losing her baby boy in October 2017.
"I doesn't get any easier. I left hospital and went to stay with my mum.
"She and my sister then went to my house to put away all the baby equipment waiting for him to come home from hospital.
"We had to have a funeral, too. My partner, Blair, was so strong but we were both crushed by losing Oliver. It was very difficult."
While always remembering Oliver, the couple have gone on to have another baby boy, Noah.
"It was a joy to hear him cry shortly after he was delivered. The most beautiful sound in the world."
---
I was at risk of having a stroke, my baby boy was at risk of his life
Mum Laura Penman revealed that she became dangerously ill after developing serious complications from pre-eclampsia.
Her kidneys began to fail after she developed seriously-high blood pressure related to the illness.
Doctors call this HELLP – haemolysis, elevated liver enzymes, low platelet count – and the mortality rate is 30%.
"I was 35 weeks pregnant and knew very little about pre-eclampsia, despite being monitored for it," said Laura, 30, an occupational therapist, from Dundee.
"I was advised to attend hospital urgently and was told I was seriously ill.
"I later learned that I was at risk of having a stroke and my baby boy, Jack, of dying. Jack was delivered immediately, five weeks early, to save us both.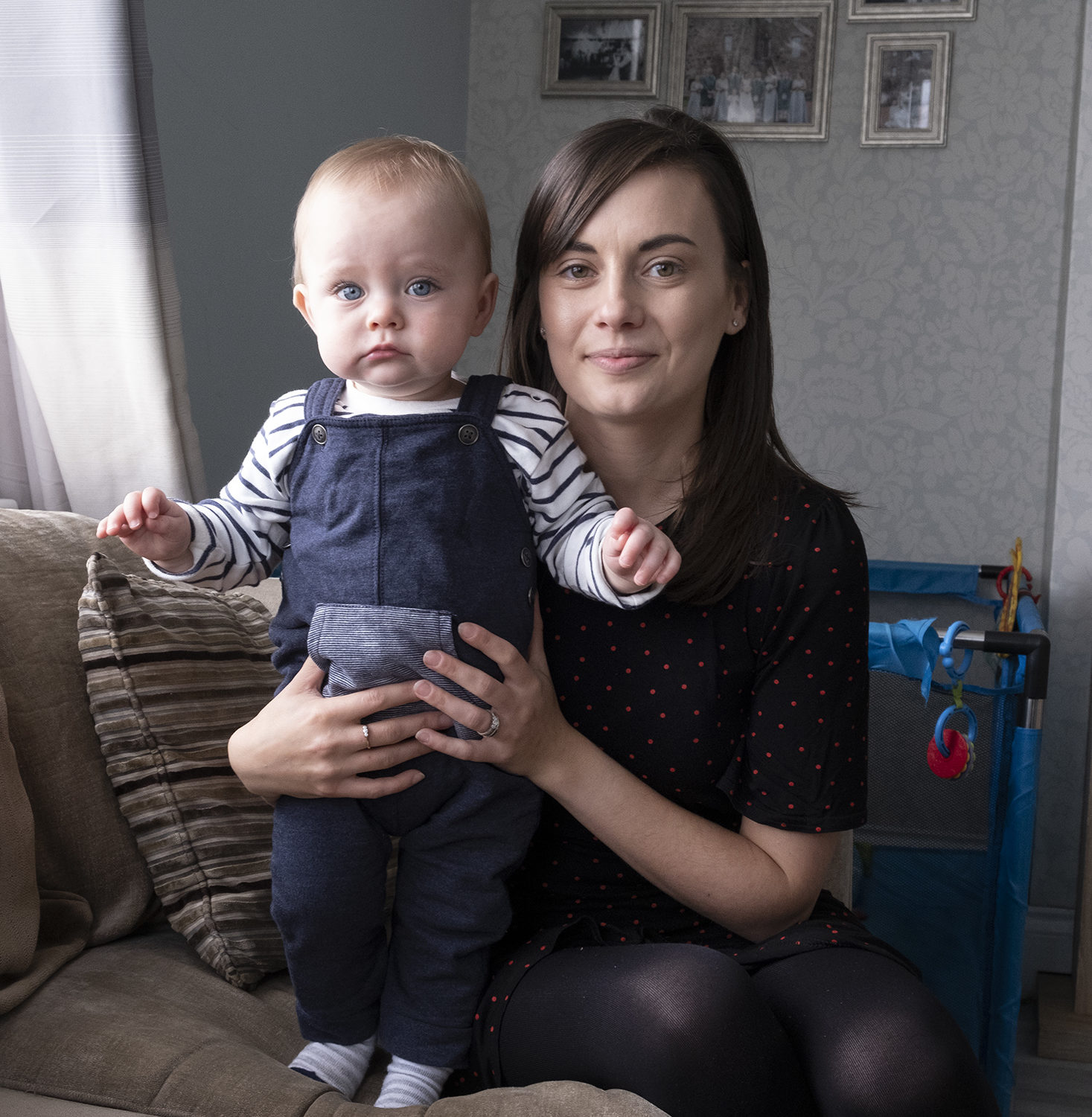 "Pre-eclampsia is pregnancy-driven and delivering the baby helps halt it.
"I was then advised that I had severe kidney failure and HELLP syndrome and was rushed to the high dependency unit at Ninewells in Dundee. Lying in high dependency, I was so ill I could barely hold Jack.
"My husband John, 31, knew how desperately ill I was, and kept a bedside vigil with my parents.
"I saw many different midwives during pregnancy and believe continuity of care would be better.
"Above all, I believe that any test which warns of this in pregnancy must be rolled out in Scotland."
Laura's traumatic ordeal in hospital happened last November. It took a few weeks for her to recover but the psychological effects lasted much longer.
She said: "It has taken me a long time to accept what happened to me and the fact that I have very few memories from the first week of my son's life.
Living with the fact I do not remember meeting my son for the first time is a difficult prospect.
"I am grateful every day for the fast actions of my hospital team who delivered Jack safely."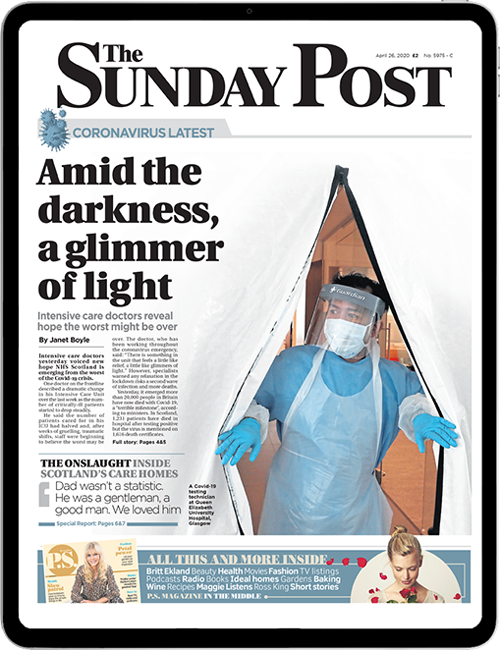 Enjoy the convenience of having The Sunday Post delivered as a digital ePaper straight to your smartphone, tablet or computer.
Subscribe for only £5.49 a month and enjoy all the benefits of the printed paper as a digital replica.
Subscribe