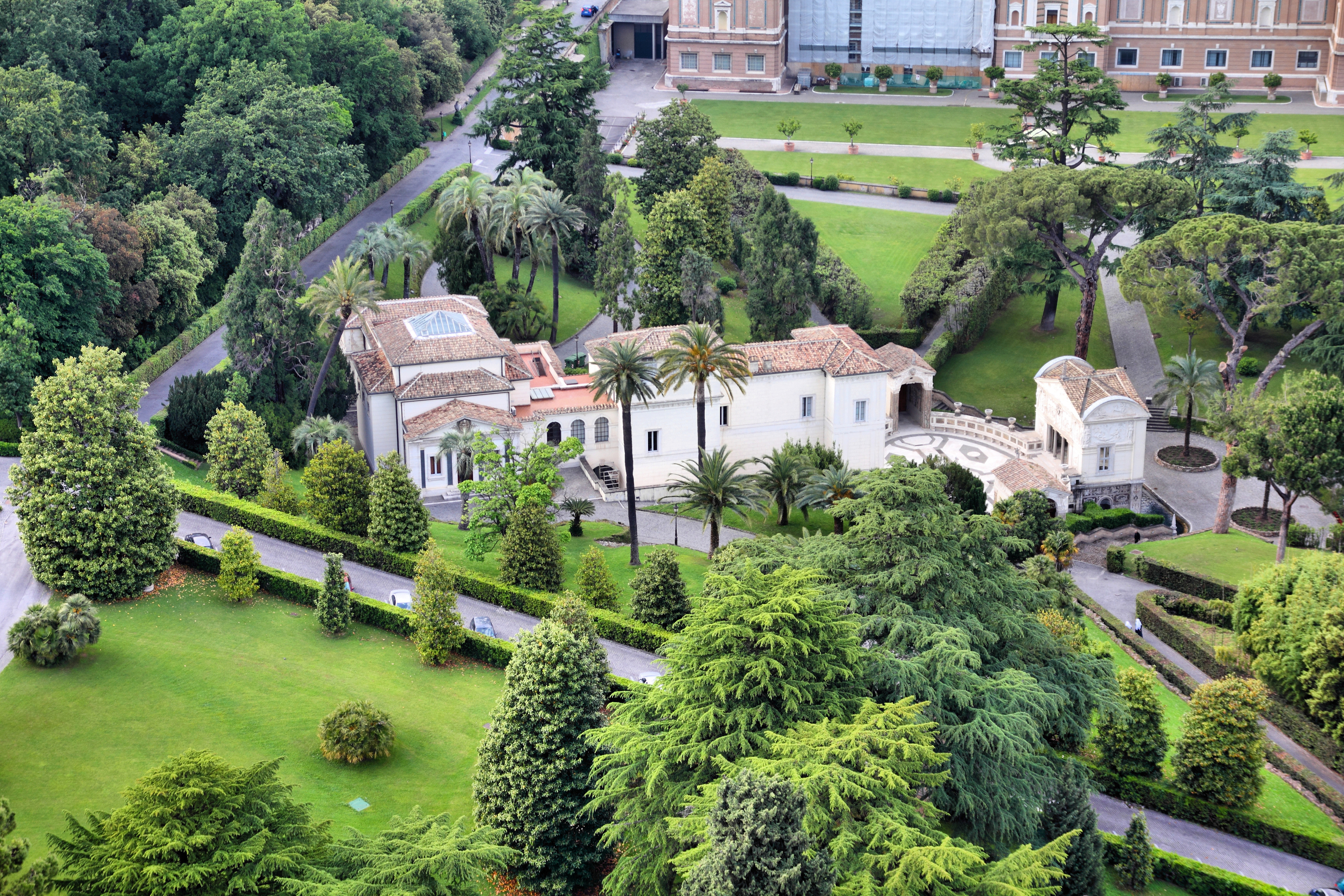 SHE'S the Englishwoman brought up in a Scottish town, who has transformed Italy's grandest gardens — including the Pope's at the Vatican.
Having a lifelong fascination with gardens, Judith Wade has always known that Britain's are right up there among the best on the planet.
But when she looked at Italy's and was dismayed at how undervalued they were, something clicked.
Since that first spark, Judith has taken charge of the greatest gardens from every corner of Italy, which were visited by almost no-one, but now attract more than eight million people each year.
"I grew up in Falkirk, and my grandparents, being typically English, loved gardening, so I was practically brought up in the garden," laughs Judith.
"I've always loved gardens, so 20 years ago, I set up Grandi Giardini Italiani, GGI, which translates as Great Italian Gardens.
"In Italy, they didn't have the right opening times, very few of them were even open at all, and I thought I could set up a scheme whereby it would be easy to find out about these gardens.
"I also wanted to teach the gardeners to do a proper job, and how to let tours of garden lovers into their properties.
"When you mention gardens to them, Italians automatically think of England because we are so good at keeping them and promoting them.
"Italians have an immense heritage of castles, villas, art, paintings and sculptures, so gardens seemed to be at the end of their list.
"When I turned up and said: 'It's not a minor art,' they suddenly perked up.
"We started with just 12 gardens, and getting them together for the first time, I said there must be no grumbling.
"If somebody was particularly good at gardens, they'd become role model for the others.
"They weren't planting, and things just died. I explained that people don't pay for a garden ticket to do them a favour — they pay to see lovely gardens.
"So everybody tried to be better than the others, and it has grown. Today, we sell eight million tickets a year, and I have started looking at doing something similar in Switzerland."
It's strange to set eyes on Italy's gorgeous gardens, and wonder why it took an English lady to kick-start this.
But Judith's passion for gardens simply rubs off on those around her.
"The owners have also brought in good architects and made little bed-and-breakfasts in their gardens," she reveals.
"So you could wake up and it's not yet open to the public, walk around the gardens with 300 fountains, all to yourself. It's quite an experience.
"I don't want to sound like it's all down to me. It's been about communicating. One thing I had to do was keep them open, because they only wanted to be open now and again.
"I had to explain to them that wasn't tourism."
Since it began in 1997, GGI has persuaded aristocrats and councils across the country to open up their outdoor spaces.
Gone are the days when you spy a garden behind a tall hedge and are told you can't come in as it's private property.
That delights Judith, as did launching a publishing company to make booklets about the gardens, starting a film company, and clinching a Chelsea Flower Show prize.
"We fly all over the world to buy plants," she reveals. "We fly to Holland to buy bulbs for the new season, and we come to England to buy, too.
"It has been great fun, to produce brochures in English.
"In the Italian press, they now say they needed an Englishwoman to do this, because an Italian would never have thought about it!
"I don't know if that's true. I just happened to be around and wanted to invest in it."
What are her favourites?
"I have to watch I don't pick one favourite and be out of a job!" she laughs.
"But one that I like was started by a Scot called McEacharn, and he built his garden in the 1930s, calling it Villa Taranto.
"It is on Lake Maggiore. He was a multimillionaire and chose to come to Italy because he wanted to acclimatise plants and England wasn't the place for it.
"He got this property with a beautiful view, and then travelled round the world I think five times, bringing back plants."
Another well-kept garden is the Vatican's.
"That was a lovely surprise," she admits. "The Vatican called me and asked to be part of our next work.
"I was nearly bowled over, after thinking it was my husband taking me for a ride!
"This Pope, Francis, doesn't want to go on holidays. So instead, he takes his breaks at a place called Castel Gandolfo, in the Roman countryside beside a lake.
"I got them to open it up and we help promote it.
"Next thing I knew, the Pope said we could use the Pope's train to go from the centre of the Vatican directly to its gardens.
"It also has a farm, and it is absolutely divine — if that is a word you can use for a Pope's garden!
"Now people can visit it, even the apartments. With the farm there, every day the Pope can have fresh milk and cheese sent up to his table."
All those days spent at her grandparents' place in Falkirk, and holidays at another family house on Skye, both with great gardens, have clearly inspired Judith.
"I'm not some academic, talking about places you can't see — I'm just a commoner!" she laughs.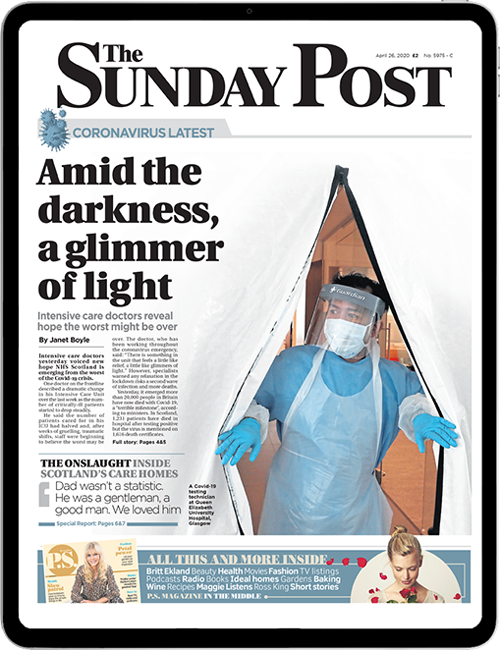 Enjoy the convenience of having The Sunday Post delivered as a digital ePaper straight to your smartphone, tablet or computer.
Subscribe for only £5.49 a month and enjoy all the benefits of the printed paper as a digital replica.
Subscribe