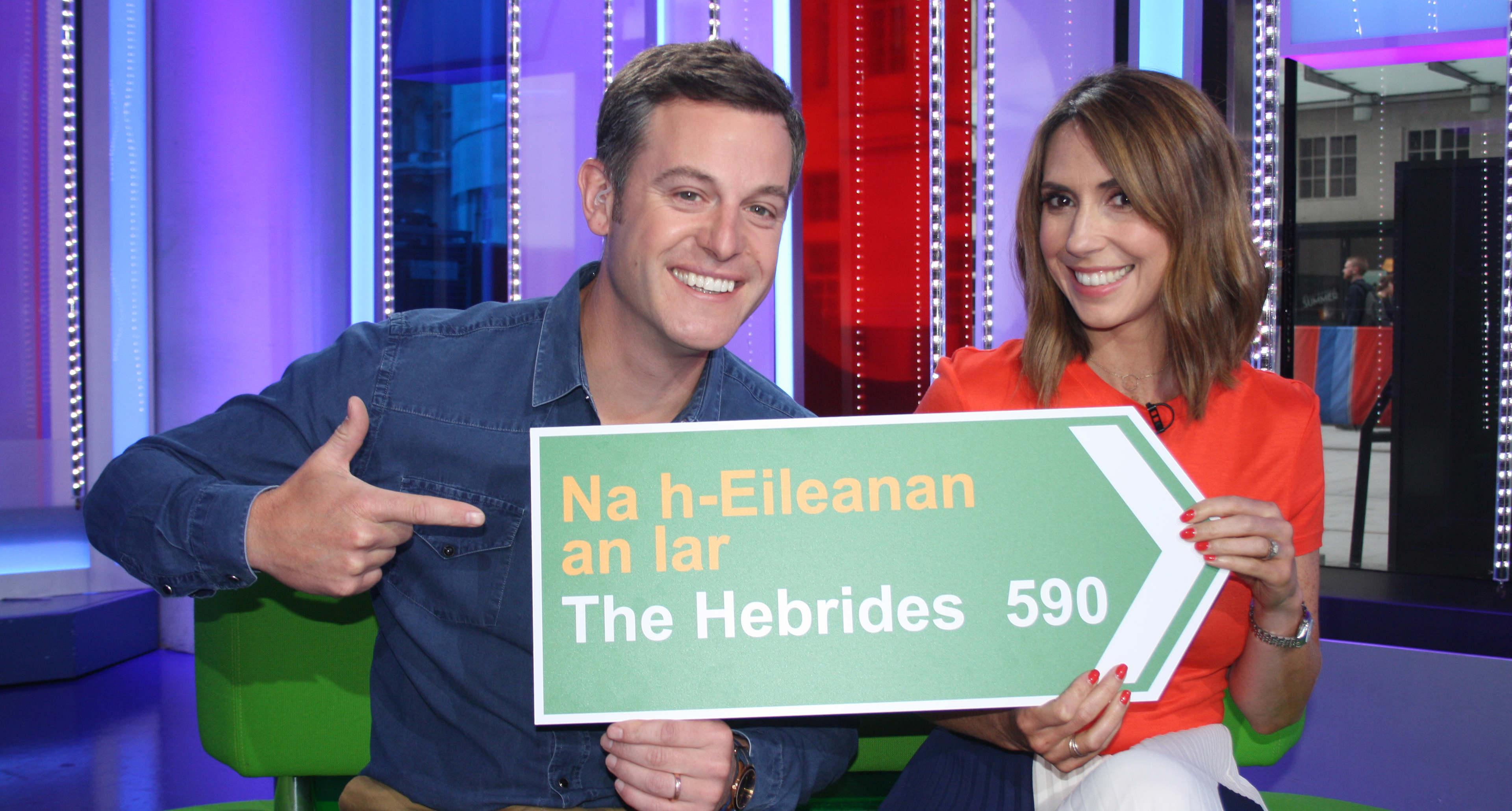 BBC magazine programme The One Show is heading for the Outer Hebrides next week.
The nightly show, hosted by Matt Baker and Alex Jones, will broadcast live from Harris on Thursday and then Lewis the following day.
The One Show team will be based at West Harris Trust's Talla na Mara on July 19, a new community centre officially opened last year by Ben Fogle.
And on the Friday night show, the presenting duo will be in Stornoway live from the annual Heb Celt Festival.
Both programmes will focus on life in the Hebrides, with a range of features each night.
Jones said: "Matt and I are really looking forward to our first visit to Lewis & Harris.
"From everything we have seen it is a stunning part of the world. With a fantastic mix of features and guests we are sure our viewers are going to love these very special programmes from the Hebrides."
Donald Campbell, chief executive of MG ALBA, added: "We are delighted to welcome The One Show to Lewis and Harris. MG ALBA is very proud that we have been able to build this partnership with our BBC network colleagues.
"We are delighted that MG ALBA's people and facilities are able to accommodate one of the highest profile BBC brands in the UK and that UK audiences will have a wonderful opportunity to share the magic that makes our Gaelic-speaking part of the world so special, especially as we celebrate the vibrancy of BBC ALBA as the channel reaches its tenth anniversary."