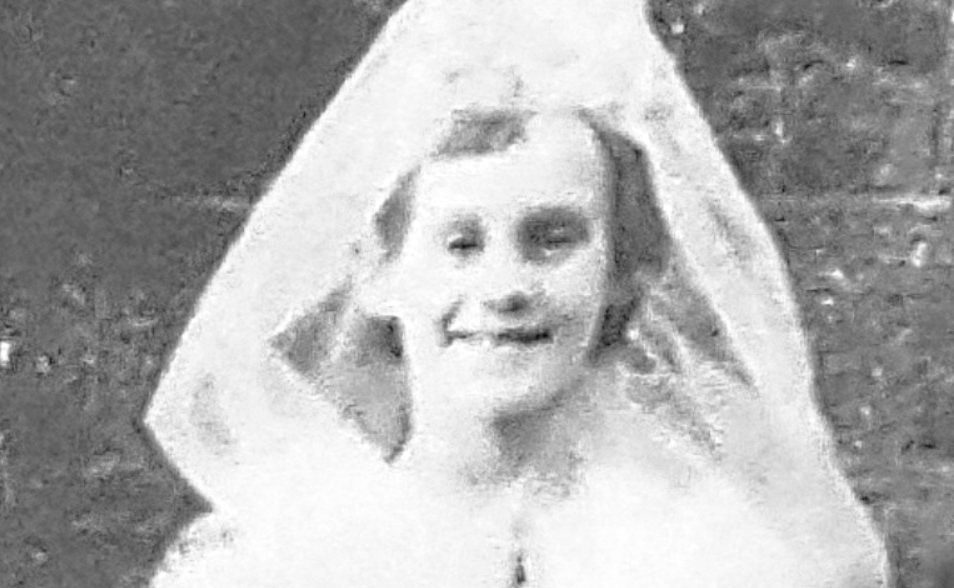 THE family of the last child to die while in care at Smyllum Park orphanage have broken their silence to demand answers about her death.
Patricia Meenan was hit by a car after running away from the children's home in 1969.
Her family had been told this was the first time Patricia had tried to flee – but it has now emerged the 12-year-old had attempted to run away a number of times.
The Scottish Child Abuse inquiry has, in recent weeks, heard horrendous evidence accusing nuns, visiting priests and staff of inflicting physical, mental and sexual abuse at the orphanage, near Lanark.
Smyllum abuse inquiry: Witness shares how hunger forced him to eat grass
The inquiry team have also been told that Patricia had run away from Smyllum several times and her family now fear Patricia may have been running away to escape abuse and have asked the Crown Office and the Daughters of Charity, the order of nuns who ran the home, to hand over all the information they hold about her death.
Patricia's younger sister Teresa, now a 57-year-old charity worker in London, said: "All these years we've believed she'd only ever ran away from the home once and was killed in a tragic accident.
"Now it appears she was constantly running away from Smyllum Park. We were lied to.
"With all the allegations surfacing about abuse at the home, we want to know what she was running from.
"Why was she so desperate to get away that she would risk her life?"
Patricia, who had lived at the home for two years before the tragedy, is believed to be the last fatality of a child in care at the Lanarkshire home, which closed its doors in 1981.
Reports at the time said Patricia was struck by an estate car on the busy A73 road near the entrance to Lee Castle. She was rushed to nearby Law Hospital with serious head injuries but died three days later.
Her death certificate states she passed away on October 10, 1969, from a fracture of the skull, contusions and lacerations of the brain.
In September, we revealed how more than 400 children had died while in the care of Daughters of Charity nuns at Smyllum Park. Those babies, toddlers and teenagers are believed to be buried in unmarked graves in nearby St Mary's Cemetery. Patricia is buried at a family plot in St Peter's Cemetery in Glasgow.
After waiting years to be heard, the children of Smyllum tell their heartbreaking stories
Her younger brother Jim – who was born a year after Patricia in 1958 – says he remembers going to the hospital with his mum to identify Patricia's body but was unaware of the lengths his sister had gone to to get away from the home.
The dad-of-six, who lives in Cambridge, said: "My mum was heartbroken at Patricia's death – she never recovered.
"The nuns, who I don't remember being at the hospital, told us later she'd been hit by a car driven by a local businessman. We were told Patricia had only run away once.
"But everything that has been alleged to have happened at Smyllum Park in the last year has made the family wonder what she went through while there.
"I remember Patricia as a very strong girl who would stick up for herself.
"But all the allegations in the last year have caused a lot of upset."
Hundreds of people joined the funeral procession that walked behind Patricia's body as it was taken from the family's home in the east end of Glasgow to nearby St Alphonsus Roman Catholic Church.
Like many of her fellow Smyllum Park residents, Patricia wasn't an orphan but came from a poor background and had been taken into care at the home when the family fell on hard times.
Her father, Robert Lawson Meenan, a fireman steeplejack, had died in a car crash while coming home from work with a colleague in 1959.
Smyllum's Children: Lanarkshire kids' home scandal revealed as hundreds of orphans laid to rest by nuns in mass grave
At the time, his wife Elizabeth was five months pregnant with Patricia's sister Teresa. Elizabeth, who was plagued by ill health during her life after contracting tuberculosis as a youngster and went on to have a lung removed after fighting cancer, would go on to have another five children but would never remarry.
She died in 1973, aged just 37, after having a brain haemorrhage.
Jim, the only boy in the family, said his mum never got over the death of Patricia.
"Two days after Patricia's funeral my mum disappeared one night," he recalled.
"I was told she had gone to the cemetery and I went there and discovered her asleep on her grave.
"When she died she was put in the same plot. Both me and Patricia had wee jobs to help out the family when we were young.
"Patricia helped out at the nearby Barras market and I worked in Glasgow's first car wash. We were only eight or nine at the time. She knew everyone nearby.
"Patricia used to look after the house and make sure all the kids went to school but she'd often stay off school herself to look after mum." It meant Patricia was soon coming under the spotlight of the authorities who took her into care.
But Jim knew she hated her time at Smyllum Park.
He said: "All the other kids were too wee to visit but I used to go with mum to see her.
"I remember her once crying her eyes out during a visit saying, 'please mum, take me home.'
"It was heartbreaking.
"That was one of the last times I would have seen her alive."
Younger sister Isabel – who later converted to Islam when she married and changed her name to Razia – has written to the Crown Office for information on Patricia's death. But she has been left disappointed by the lack of answers.
The Crown, who steer investigations into suspicious or unusual deaths, said they no longer held any records on Patricia.
But determined Razia, 54, says the family will continue their quest, and they hope to speak with former residents who went to the home at the same time as Patricia.
She said: "I was only six when Patricia died but I remember the impact it had on the family.
"We stayed with some relatives after mum died and then I ended up adopted by a family my mum had worked for.
"All the kids ended up losing track of each other and it has only been in the last two years ago we have been reunited again. We want answers for Patricia."
A spokesman for the Daughters of Charity said they would look into Patricia's death for the family if they contacted them.
No truth. No justice. Victims reveal abuse ordeal at Smyllum orphanage and condemn years of lies and secrets
He said: "As core participants in the ongoing Scottish Child Abuse inquiry, we are cooperating fully with that Inquiry and have provided documentation and testimonies.
"We have always welcomed both the inquiry and the opportunity to participate fully in what we believe is the best and most appropriate forum for such investigations.
"We will continue to work with the inquiry, and any investigations, for as long as required.
"We wish to again make clear that, as we have stated publicly in our submissions to the Scottish Child Abuse Inquiry, as Daughters of Charity of St Vincent de Paul our values are totally against any form of abuse and thus, we offer our most sincere and heartfelt apology to anyone who suffered any form of abuse while in our care."
The Crown Office said there were no records going back to the time of Patricia's death so they could not comment on the accident or what led to it.