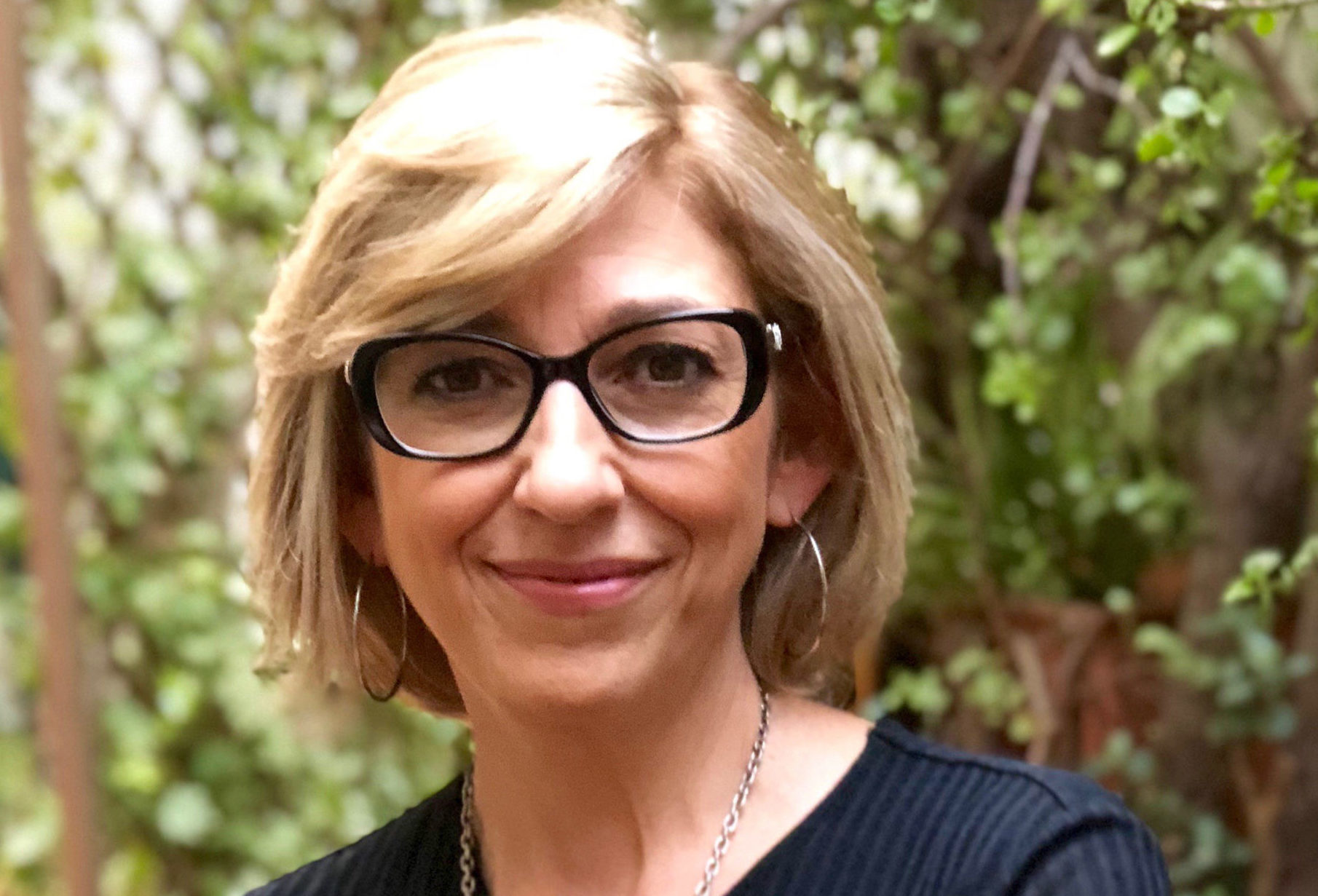 CHRISTINA DALCHER is a doctor of linguistics who has written many short stories, but it's her first novel, Vox, that is causing waves.
It's the story of a male-dominated America where women are only allowed to speak 100 words a day. In the age of the #MeToo movement, it's being hailed as a modern-day Handmaid's Tale.
Vox is published this week.
---
Is Vox deliberately aimed at today's America?
It's not aimed at the era of Trump and the #MeToo movement. I think it's closer to The Stepford Wives, and that was written way before Trump. I hadn't even heard of #MeToo until the book was with the publisher.
Are you pleased with the advance publicity?
The clamour has been really humbling. People keep asking if there will be a sequel. And we're in discussions with TV and Hollywood too.
Is it really your first novel?
It's my first published novel. I wrote another, Lucky Thirteen, where the lead character is basically Jack Reacher in a skirt. It didn't get published, but perhaps it will now.
When did you first write fiction?
August 6th 2014. My husband donated stem cells to his sister that day. I woke him at night and said: "I'm going to write a novel." He said, "very good dear" and went back to sleep.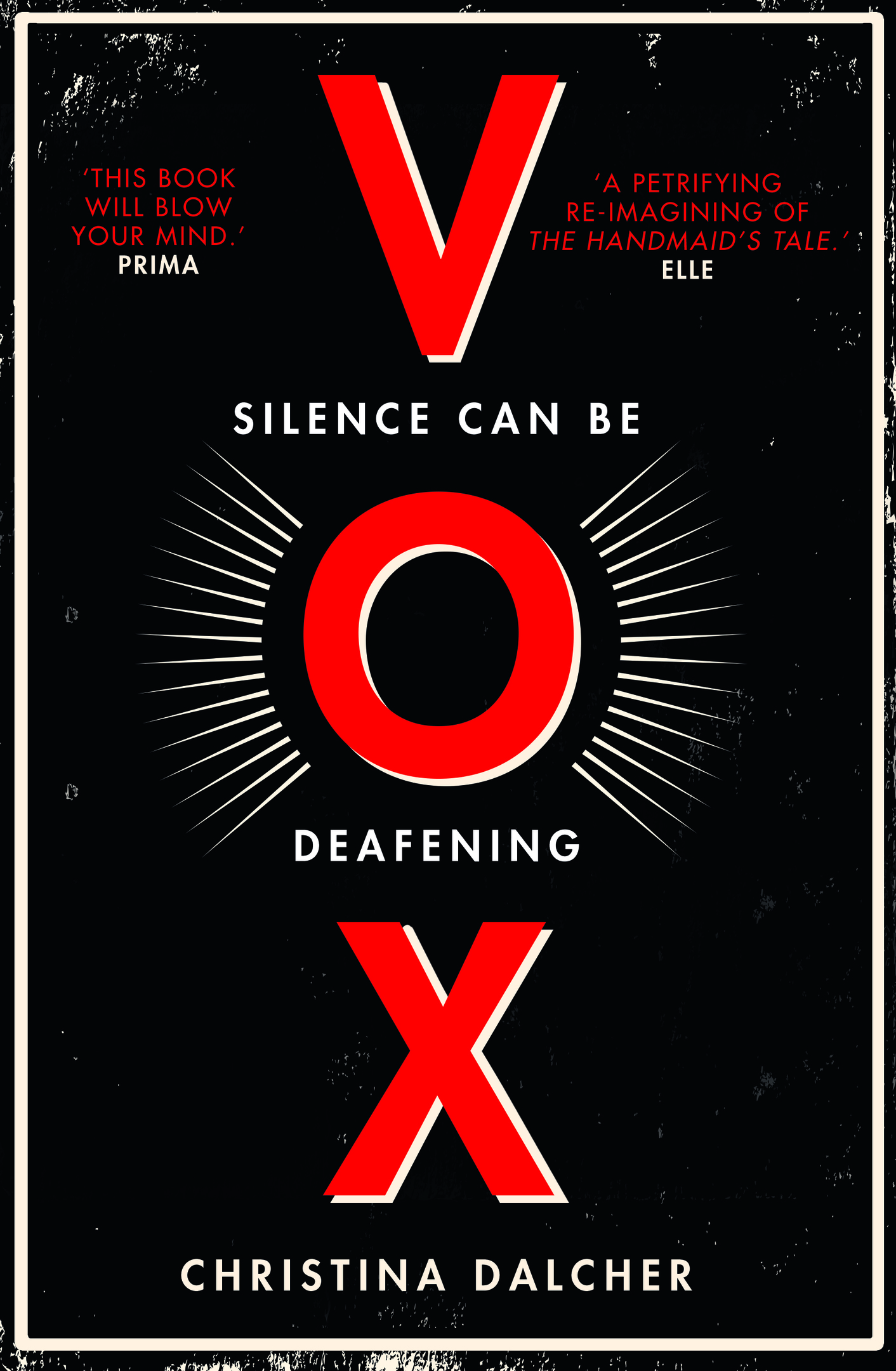 Do you think events in the book could come true?
I always fear any State that has too much power, so the message is that we can't be silent. We have a responsibility to speak out.
That's what voting's for, isn't it?
But in a presidential election in my country, only 60-65% of people vote. At local elections it's 10%. The message of the book is use your vote or lose it.
Would you prefer it on TV or at the movies?
I don't think I'm ready to answer that. TV would add events to the story to make a whole series last, while Hollywood would remove things because of the running time of film.
Would you accept others expanding your story?
Well, with the second TV season of The Handmaid's Tale, which Margaret Attwood didn't write, some find it too bleak. You have to be careful.
What excites you about being a linguist?
Humans use a finite number of words to create unique thoughts, and what we say today has never, ever been said with those exact words before. But we linguists are hopeless at leaving our ivory towers and communicating on the streets.
You have 24 hours left to live. How do you spend it?
I'd take 24 personal memories and spend an hour thinking on each. Meeting a classical pianist in Vienna and falling in love. Family holidays in Bermuda. Or last year holding my grandmother's hand and singing Yellow Bird to her as she lay unconscious in a hospice.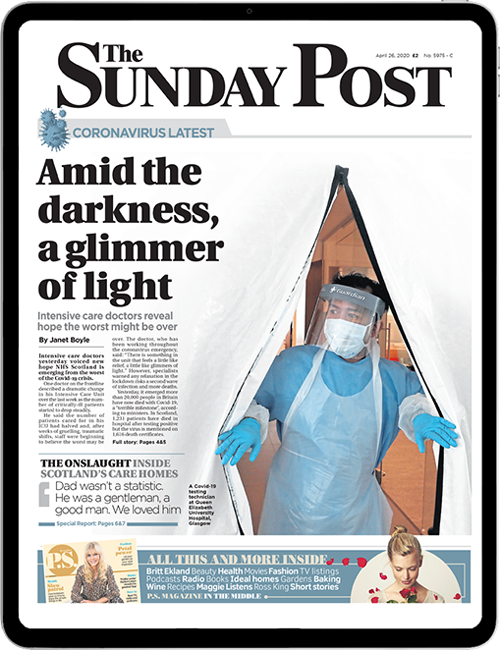 Enjoy the convenience of having The Sunday Post delivered as a digital ePaper straight to your smartphone, tablet or computer.
Subscribe for only £5.49 a month and enjoy all the benefits of the printed paper as a digital replica.
Subscribe