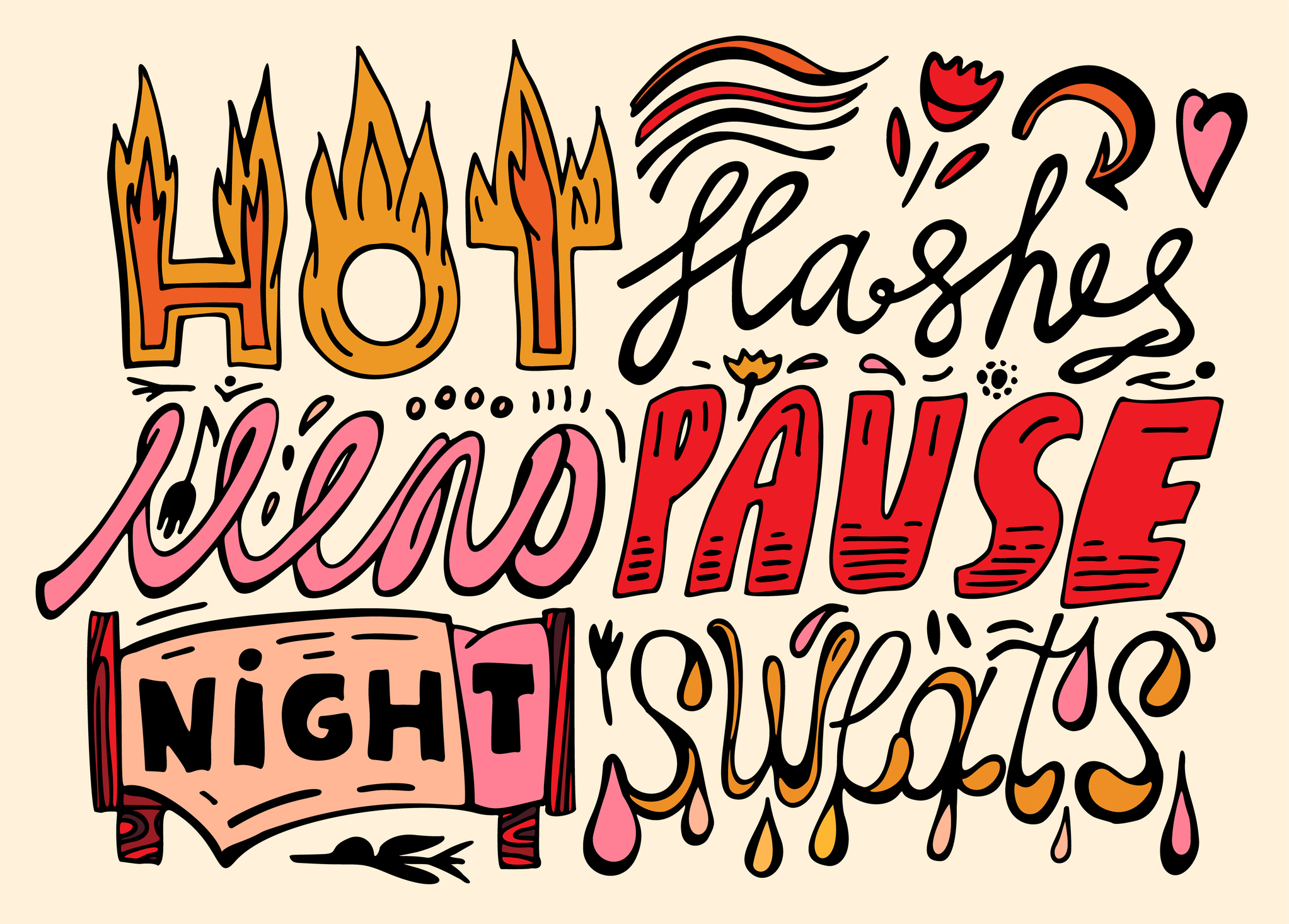 Hot flushes, red faces, sweating, mood swings, "the change."
All terms we associate with the menopause, yet until we women go through it ourselves, it's hard to fully comprehend its impact on our lives. 
89% of women experience the menopause between the ages of 45 and 55, but other experiences of it aren't so widely recognised.
Trans-women may go through a menopause-like state in their journey of physical transformation, and women suffering from conditions such as endometriosis must go through induced menopause to eliminate the pain of the condition. Early menopause also affects 5% of the population. 
To mark World Menopause Day, we speak to three women aged 23 to 57 from across Scotland to discover the very different ways menopause can affect those going through it; physically, mentally and socially.

Katy, 23, Aberdeen 
I am 23 and I am on the menopause. I get everything from hot flushes to fatigue, brain fog, night sweats, increased hairiness and of course, no periods – but then, there's got to be one positive!

Going through the menopause at my age is pretty surreal. I used to think my mum was exaggerating her symptoms – that she was whipping out a fan in M&S or the cinema – whatever – just to mortify my 15-year-old self, but no – it was the menopause. A continual state of 'I'm melting, turn the heat off' and 'now where did I put my keys?' Now, I get it.

That all sounds quite trivial, but, I like to stay light-hearted about it because – the reality is, no one in their early twenties (or younger) should have to know what mature womanhood feel like. It just shouldn't be a thing. But, for me, and lots of other people with endometriosis this is a harsh reality of treatment.

I haven't had a hysterectomy. I still maintain all of my reproductive bits. However, the quarterly GnRH injections I must take to combat the spread of my endometriosis have inspired a sort of medically induced 'menopause', that's certainly making life more interesting.

My endometriosis was ruining my life – the condition had spread and attached itself to my insides, fusing my uterus to my bowel, creating large cysts on my ovaries and causing my right fallopian tube to expand to the same size as my womb. I was forced to drop out of my post-graduate course and remained largely housebound for a period of over eight weeks before my surgery in April.

The artificial menopause is a temporary measure designed to let my body heal following this trauma. Because, whilst I'm not ovulating, my endometriosis can't come back. It has allowed me to exist without pain, continue my studies (despite the brain fog) and move passed my diagnosis. This menopausal me is temporary, and these drugs are not without their perils but, for now, I'll take hot flushes over periods any day.

Maggie, 56, Glasgow 
As I began to approach fifty I began to notice that my periods were becoming irregular. Sometimes two months would pass, sometimes just a week. That I could cope with, but what was not so pleasant was how heavy my periods became.

There have been times I thought I'd have to go to hospital I was losing so much blood.

I found going out to work during this time quite stressful as I was frightened I would have an accident. Needless to say, there were a lot of accidents. Thank goodness for dark clothing and long jackets.

Nights sweats crept up on me. Initially it was just my chest that was affected but eventually my whole body was perspiring. One night I dreamed that my legs had fused together from the constant sweat. 

I now experience day time flushes. I don't feel heat in my face, I just suddenly start to perspire and my fringe soon starts to stick sweatily to my forehead. This can be very embarrassing, depending on whom you are with but I personally find honesty is the best policy and I always try and have a cloth hanky to hand.

I have also experienced joint pain as part of the menopause. I was relieved when it passed as it was initially diagnosed as arthritis.

PMT that I used to have with periods has evolved into mood swings. Fortunately they haven't been too severe for me although my loved ones might not agree!

Nikki, 57, Isle of Arran 
I was off to Spain to a number of Teach English as a Foreign Language interviews. I am aware I'm over 55 but I do still have to live my life, right? Wrong, in my experience. People seem to be allergic to age and the menopausal woman. 

Despite this, I headed for my first interview just outside Valencia. I met the lovely head teacher of the primary school who showed me around in a kind of interview-on-the-move scenario.

The first impressions seemed to have gone well, he was smiling a lot. The chat was swimming along nicely when the teacher asked me about my teaching experience so far. An innocuous question, but oh no… a flush was coming on.

I wasn't really concentrating anymore and I inwardly started to panic as my memory went completely blank. My face began to redden and heat was building up to unbelievable proportions. Eventually I broke out into a profuse sweat which began dripping down my face, no doubt giving me a look of molten plasticine. 

My bouncy hair went limp, damp circles crept out from my armpits and my pulse began to quicken because I knew I now looked like a crazed psychopath no one in their right mind would allow near children. 

My friendly interviewer was now wearing a different expression, certainly not smiling anymore, as he led me to the exit. I could see in his eyes he could never possibly employ this soggy, forgetful, stuttering old woman whose cloak of glamour had just melted off, leaving a slug-like trail behind her. 

No I didn't get the job.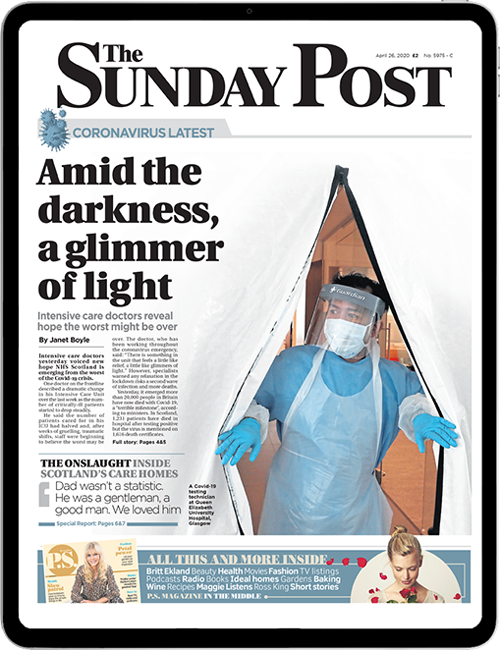 Enjoy the convenience of having The Sunday Post delivered as a digital ePaper straight to your smartphone, tablet or computer.
Subscribe for only £5.49 a month and enjoy all the benefits of the printed paper as a digital replica.
Subscribe