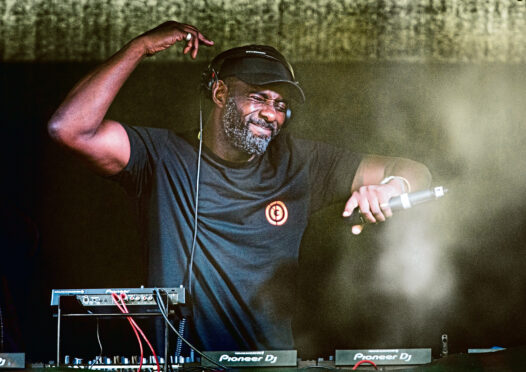 To describe Idris Elba as multi-talented is an understatement! An award-winning actor, producer, musician, DJ and origami expert. OK, I lied about the last part but he probably could be if he put his mind to it.
We've had many fun chats over the years including one in Canada when we were told that we couldn't mention James Bond.
So I of course started the interview by saying: "I know we can't really talk about it, but…JB?"
There was a gasp in the room and big Idris eyed me suspiciously. But I followed that by adding: "You know…Jungle Book?"
Of course he was set to play Shere Khan in the big-budget remake. As with all our tussles he took it in his stride…he didn't have a licence to kill, but he does have Jungle Book 2 on the way next year!
His latest movie is called Beast where, like Jungle Book, there's a troublesome big cat. His character is terrorised by one, this time it's a giant lion. The whole thing is one heck of a thriller.
"It was great. We were all over the Southern part of Africa because the environment was a character itself in the film," he said. "Just being in South Africa was incredible. We were up really, really early – at 3am! – to catch the beautiful light.
"There's a family dynamic in the film that's really endearing. It's heartfelt for a dad because he's taking his daughters back to South Africa to mourn her life from the village she was from. Things are really tense with them, things are not working out and this family dynamic was really important. It was one of the best scripts I've read."
The other star of the film is the beast. It's the biggest lion you've ever seen, but – spoiler alert – it's not actually real!
"Yeah, technology is incredible these days," added Elba. But it was a bit of puppetry as well as computer generated imagery (CGI) and there was a guy in a mask that was doing the physicality of fighting me and then that was animated after."
That was a stroke of luck as Idris has a problem when it comes to felines.
"I was allergic to cats when I was in the movie Cats!" he said. That's funny because I had a bad reaction when I watched Cats…
The big five-oh is approaching, so I wondered if he had big plans?
"No, I haven't planned a party," said the former star of The Wire. "I just want to chill. It's a big landmark and I'm grateful to make it, but I do a lot of partying."
The big man could DJ himself at his party but do you know he started on cereal boxes?
"I couldn't afford turntables so, if you cut the hole out in the middle of the cereal boxes and flip that over, and take a toothbrush and make that your needle…it's called innovation, man. I was the best DJ in the world. My speakers had no sound! Toilet roll with a little bit of tissue in it would be the mic!"
Given his relationship with big cats I'm sure the cereal box would have had Tony The Tiger on it…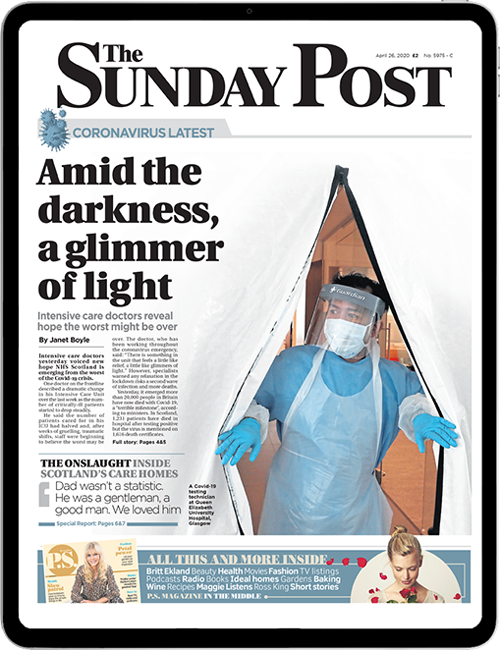 Enjoy the convenience of having The Sunday Post delivered as a digital ePaper straight to your smartphone, tablet or computer.
Subscribe for only £5.49 a month and enjoy all the benefits of the printed paper as a digital replica.
Subscribe