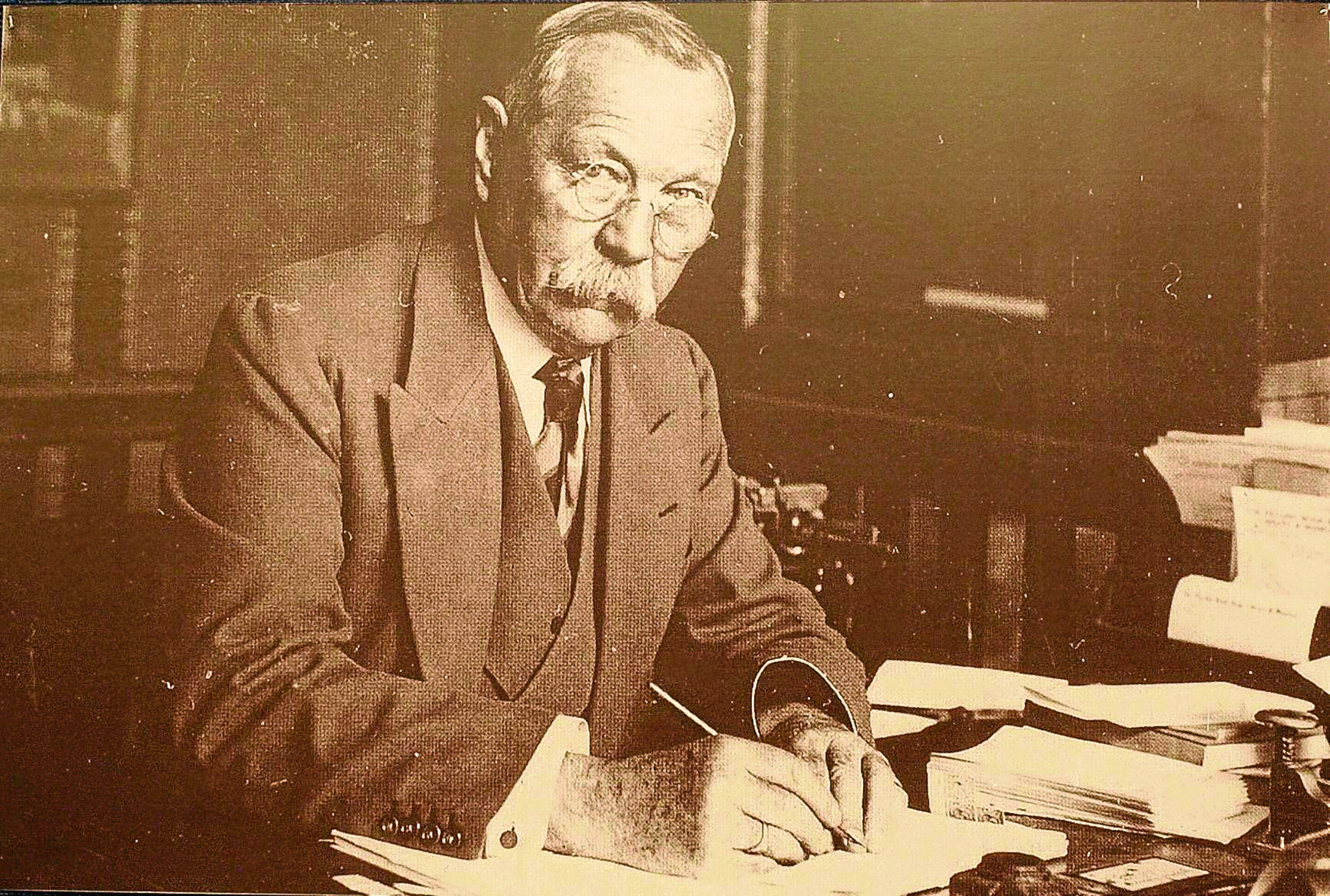 HE'S appeared on our screens dozens of times – including Sherlock with Benedict Cumberbatch – but new book Arthur & Sherlock: Conan Doyle And The Creation Of Holmes (£18.99 Bloomsbury/£12.99 eBook) reveals how it all began.
Its author Michael Sims told Bill Gibb the Honest Truth about the sleuth.
---
Why did Sir Arthur Conan Doyle turn to writing?
He told stories, and sometimes wrote them down, from childhood onward. He read widely in the popular fiction of his time, including Sir Walter Scott.
Doyle didn't seem to agonise much about writing and he didn't really wrestle with the human condition. He simply wrote a lot, quickly.
Why detective stories and who was his inspiration?
Like most writers, Doyle wrote the sort of tales he liked to read. He was a sucker for the cheap special effects of thrillers.
Detective stories had grown as a genre ever since before Edgar Allan Poe's Murders In The Rue Morgue. Doyle loved Poe's writing.
How much did his Edinburgh days play a part?
A huge part. He was born there, although his parents were Irish. He spent his early childhood prowling the closes and wynds. Then, after boarding school in England and Austria, Doyle moved back in 1876 at the age of 17.
He enrolled in Edinburgh Medical School, where he met Dr Joseph Bell, who became a mentor, and later the primary real-world inspiration for Sherlock Holmes.
How popular were detective stories at the time?
Well, crime had been a staple of fiction since before Cain and Able.
Charles Dickens wrote about Inspector Bucket in Bleak House in 1852–53 and Wilkie Collins conjured Sergeant Cuff for The Moonstone in 1868. The genre was growing in impact and popularity throughout his youth.
Were the tales immediate successes?
Doyle wrote A Study In Scarlet in early 1886 and began sending out the hand-written manuscript. It was rejected by some publications, and eventually Ward and Lock bought it for their Beeton's Christmas Annual, in which it appeared in December 1887.
Thus they held it over for more than a year and also insisted upon paying no royalties. Doyle accepted £25 and later said he never earned another penny on the debut of Sherlock Holmes.
How did he work out the mysteries and solutions?
Plotting was not Doyle's strong point. Some of the mysteries have sly plots and solutions, such as Silver Blaze, but many do not, such as the howlingly-obvious The Red-Headed League and The Hound Of The Baskervilles.
The latter, despite its ridiculous plot and Holmes's offstage role in much of it, remains an irresistibly vivid and charming story.
What was his writing habit?
He wrote the first two novels, A Study In Scarlet and The Sign Of The Four, while practising medicine.
The first series of Sherlock Holmes stories began in the summer of 1891 with A Scandal In Bohemia. Doyle wrote quickly and without a great deal of revision. He gave little attention to factual errors.
Did the character lose appeal for Doyle?
By the time he finished a second dozen stories about Holmes, he grew tired of him.
Doyle imagined his real gift was for historical fiction such as The White Company which, you may have noticed, has not yet been made into a hit starring Benedict Cumberbatch or Robert Downey Jr! So, with The Adventure Of The Final Problem in 1893, Doyle sent Holmes tumbling off the Reichenbach Falls in Switzerland.
Do you think he could possibly have imagined Holmes's enduring fame?
No. Even though Conan Doyle had a high opinion of himself, he would surely be surprised by Holmes' staying power.
And I think he would be annoyed now, as he was back then, at how many people now know only the great detective and nothing of his other writings. Except, perhaps, his wonderful science-fiction novel The Lost World.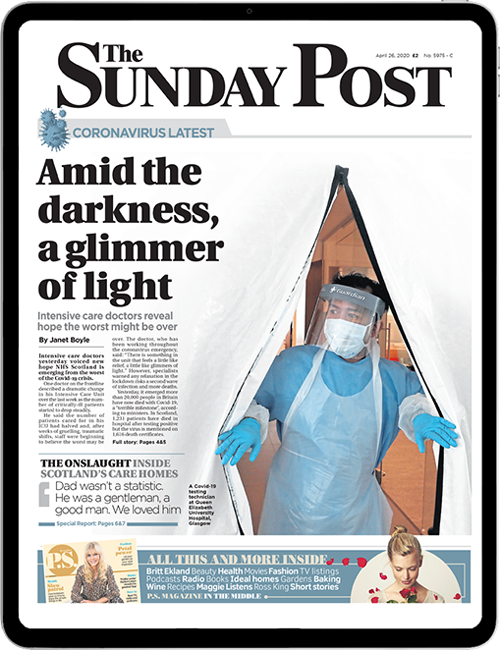 Enjoy the convenience of having The Sunday Post delivered as a digital ePaper straight to your smartphone, tablet or computer.
Subscribe for only £5.49 a month and enjoy all the benefits of the printed paper as a digital replica.
Subscribe